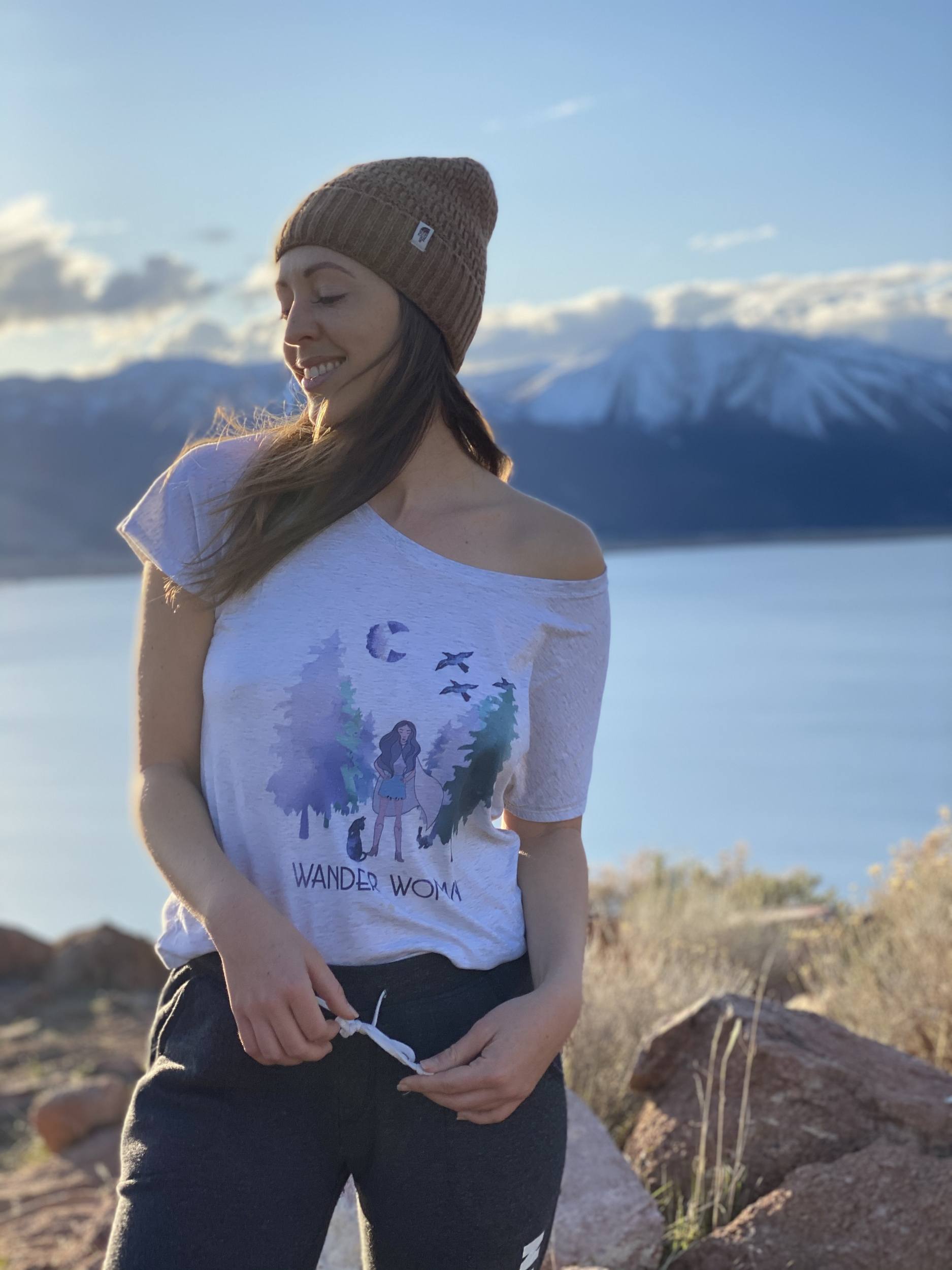 When it comes to traveling, lounging, working, or basically anything in life, I try to get away with wearing comfy clothes as often as possible.
Especially lately, there's been no discernable reason that I can come up with for why I should wear anything but comfy clothes.
My biggest issue with them is they can sometimes be frumpy, not look very stylish, and can come across as lazy, and I, for one, want to be both classy and comfy at the same time.
Is that too much to ask? I submit that it is not.
It's important to feel comfortable while traveling, and we can totally do that while also expressing our own personal style. This list has a bit of everything, from outdoorsy travel clothes to chic travel style.
Plus, all of the clothing companies on this list are:
Ethically made with ecologically minded processes
Are from companies that give back in some way
Are from non-conglomerates
Enjoy!
Best Athleisure Travel Clothes
If you feel your best in clothing that is a little on the athletic side, athleisure is probably your jam. These brands have great quality pieces and are all ethically-minded in some way:
Girlfriend Collective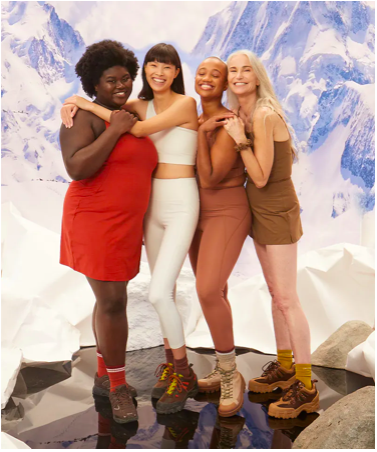 Just peeping at Girlfriend Collective's website, you'll see that this is not your average athleisure brand. Their focus on inclusive sizing and models is apparent, which we love to see. Most of Girlfriend Collective's clothing is made from recycled materials, and the company is careful not to restock sold-out items in order to reduce waste.
Focusing on solid colors as opposed to loud prints, Girlfriend Collective has a variety of undergarments, leggings, sweatshirts, tees, and more. I can attest that the fabrics are soft, breathable and comfortable. I swear by their leggings because they're totally squat-proof, which comes in handy not only at the gym but really anywhere else.
I love traveling in my Girlfriend Collective sweats and leggings because they are super comfy while also making me feel put together.
Here are my favorites:
Namastetics
I also really dig the comfies at Namastetics. They are made with environmentally responsible materials and in factories that treat their people right.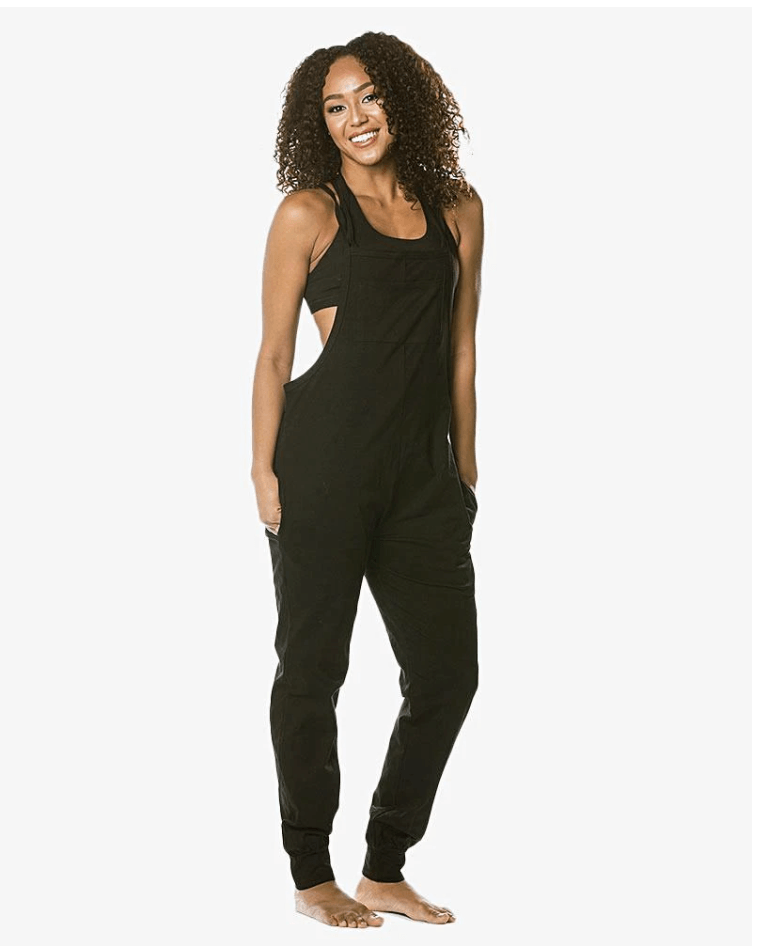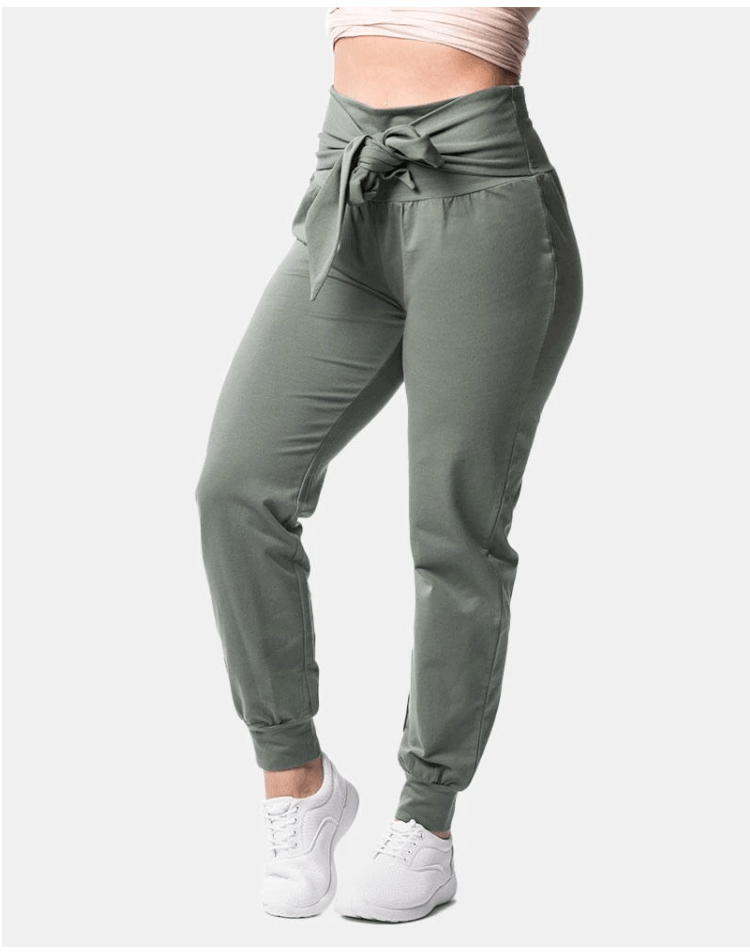 My favorite picks:
This has more of a dancer/yogi vibe, but I opted for things I could also use as couch-to-streetwear for my occasional public appearances at the grocery store.
Wolven
Though a bit pricier on this list, Wolven is the picture of athleisure and has adorable joggers.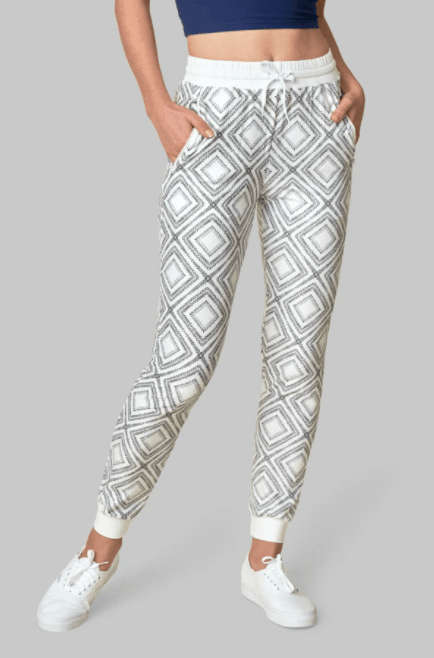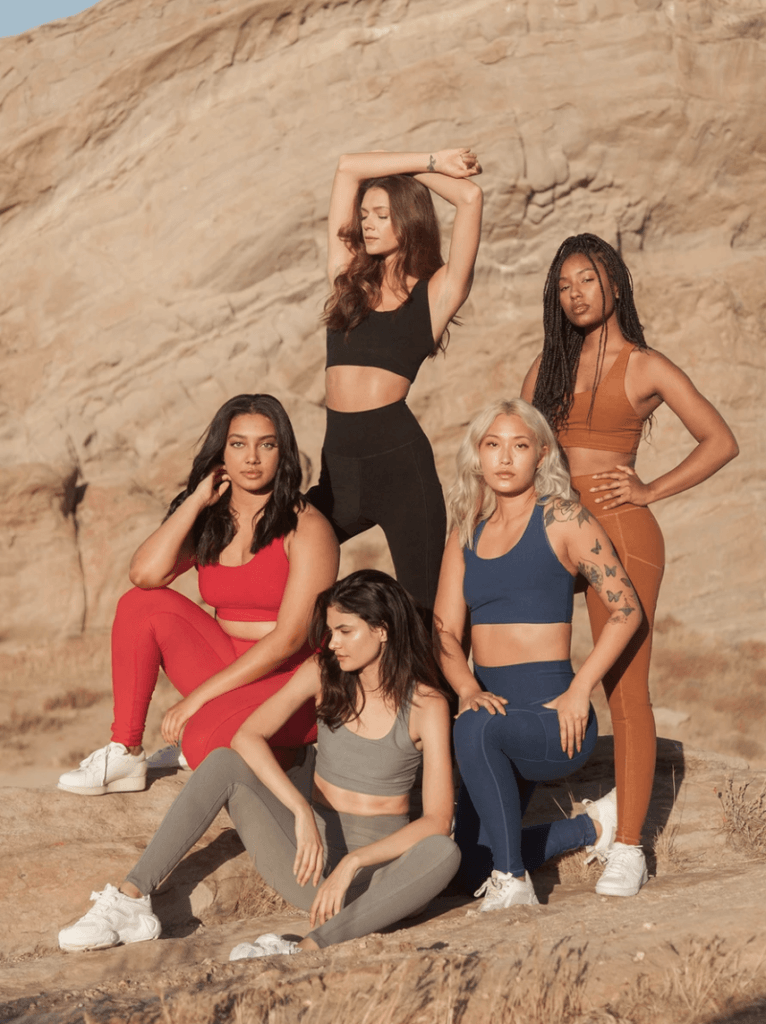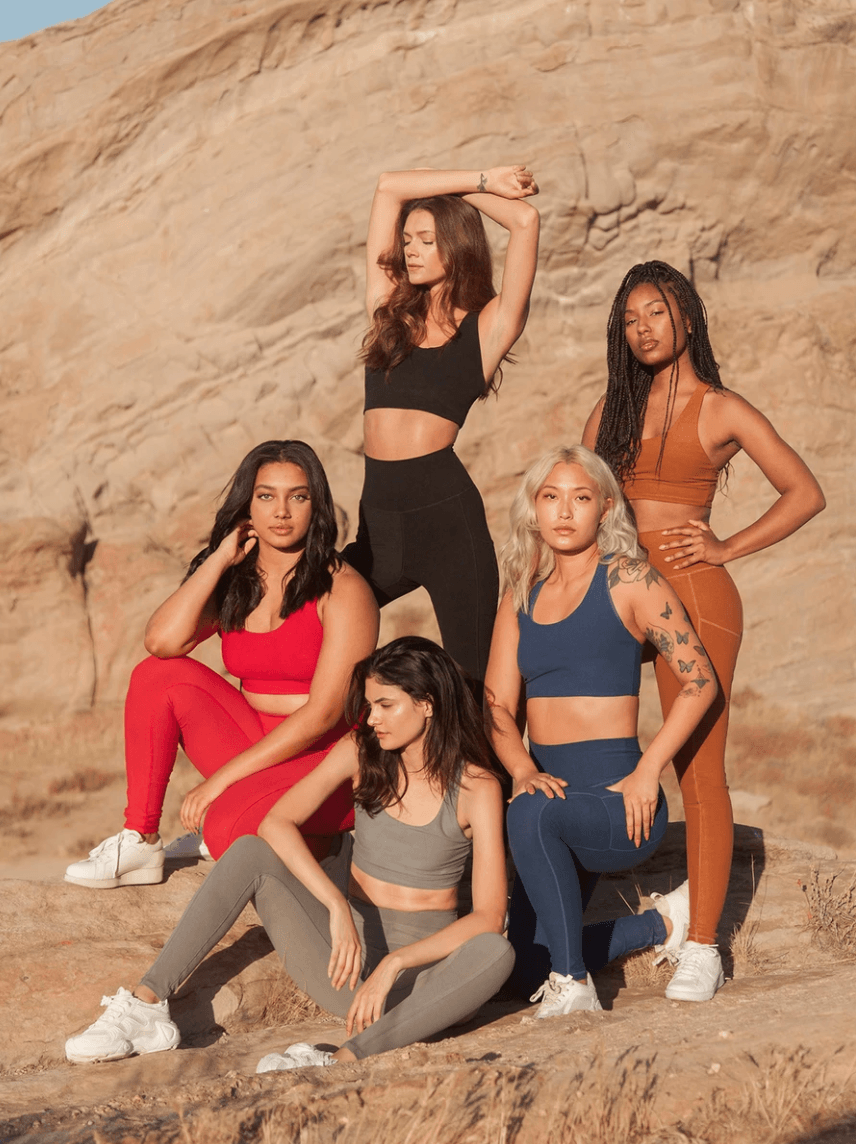 Their clothes are made of recycled bottles, which is similar to Niyama Sol.
Having tried Niyama Sol's leggings, I can't recommend them here as they're so see-through they show my tattoo, though they do have cute tops and joggers.
Best Outdoors Travel Clothes
If you're heading out for an epic backpacking trip or plan to spend a weekend camping in the woods, bringing comfy and functional clothes is a must.
Here are my favorite outdoorsy brands:
PrAna
PrAna's slogan is "clothing for positive change" and their sustainability focus goes beyond climate action and stretches to animal welfare and social responsibility. Their clothing has impeccable quality and they even have an entire collection of clothes specifically geared towards hiking.
These are my favorite pieces:
The Sky Canyon Jogger has 6 pockets, stretchy breathable fabric, and laid-back no-fuss style.
The Glen Ivy Pullover is sporty and chic, plus is sure to keep you warm should you need an extra layer on a crisp fall or spring day.
Patagonia
When it comes to super duper comfy and also super duper warm, I like to opt for items made by Patagonia. Yes, they sure do cost more, but the quality is amazing, and it's from a company that often uses recycled materials and donates millions of dollars to conservation efforts.
You can find more of my favorites, particularly for hiking, here.
Best Stylish Travel Clothes
Amour Vert
Amour Vert plants a tree for every tee sold, and so far, the company has planted over 300,000 trees! If your style is more sophisticated and understated, you will love their collections.
My picks:
Harlow Wool Sweater feels like a warm hug, making chilly flights feel a bit more cozy.
Luxe Fleece Pants will fool anyone into thinking you've made a mistake and couldn't possibly be about to board a 10-hour flight in such stylish pants.
The items are on the slightly pricier end, but they focus on key pieces that will last you seasons after seasons without going out of style.
Reformation
Reformation focuses on "fitting on different bodies", with an extended sizes collection going up to size 22, and a collection to fit women with a full C-DD cup. On the site, they explain in great detail the type of fabric is being used in their collection, and what's not to like about a company who makes good AND cute things?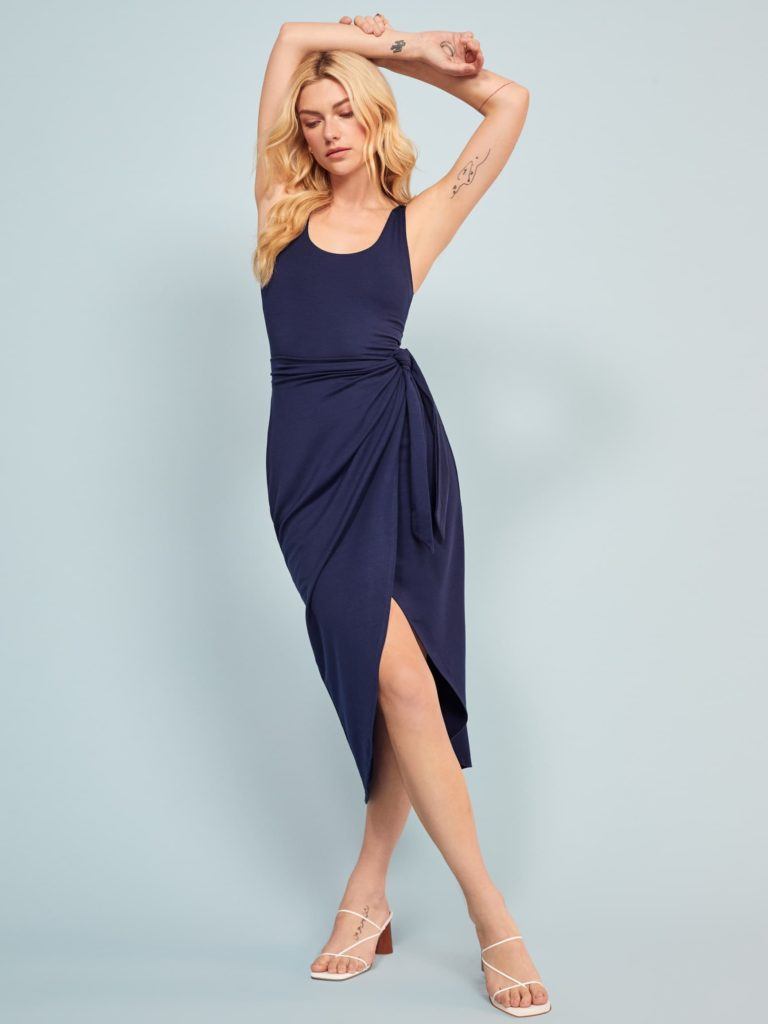 My favorite picks:
Kaila dress, perfect for when you want to look put together for a Zoom meeting but still in total comfort
Leslie Two Piece will have people wondering, "who is she?" as you travel from place to place
Best Pajamas to Travel With
Maybe you won't want to actually travel in pajamas, but having a cozy and cute pair with you on your travels is one way to feel more at home and comfortable while you're on the road.
Evewear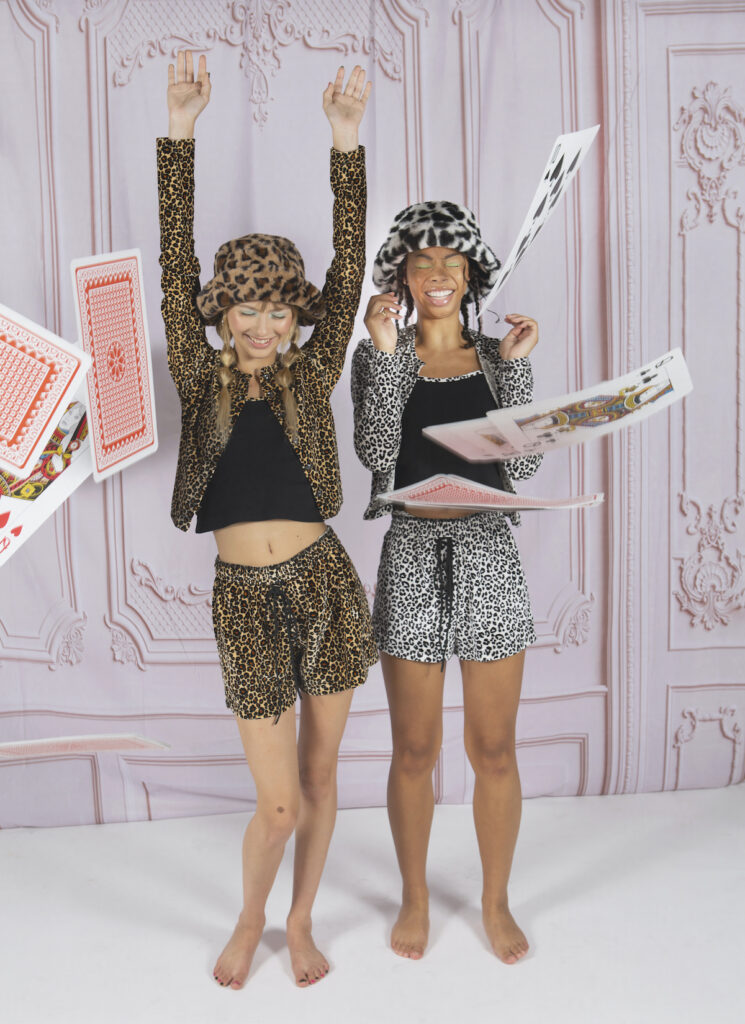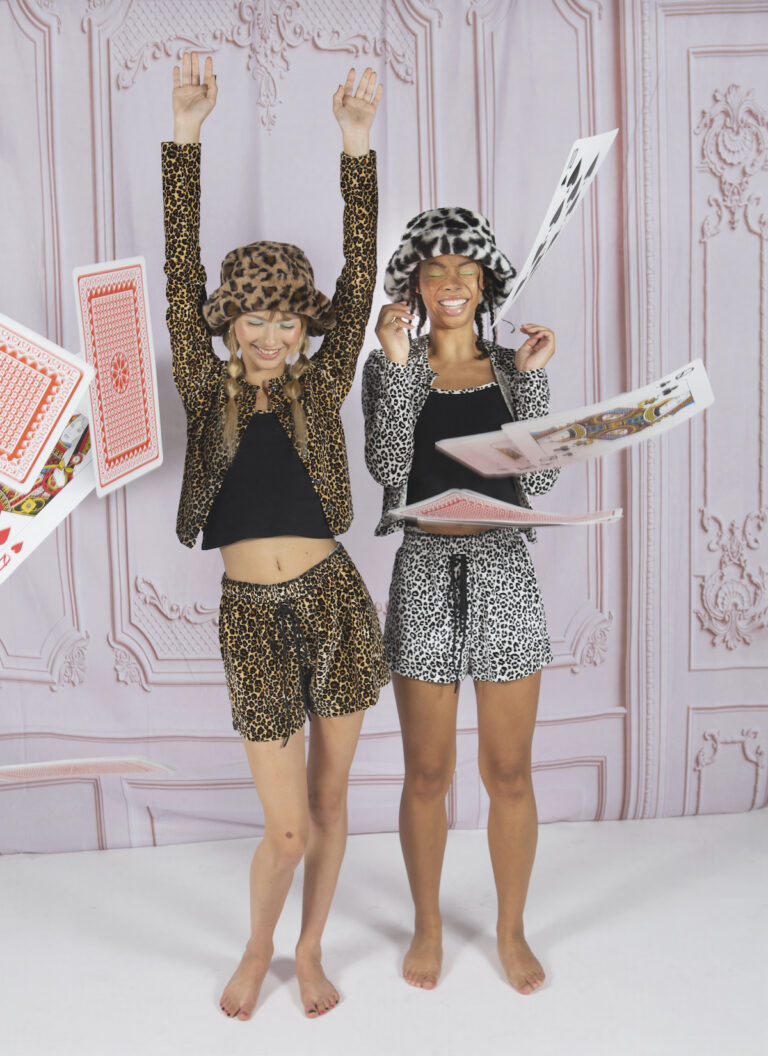 So. Frigging. Cute! Think ruffles and heart prints all over. Evewear makes sure that all of the fabric used are sustainable. The founder, Talia Eve, wants us girls to dress for ourselves and feel our most confident.
My favorite picks:
Black Milk Clothing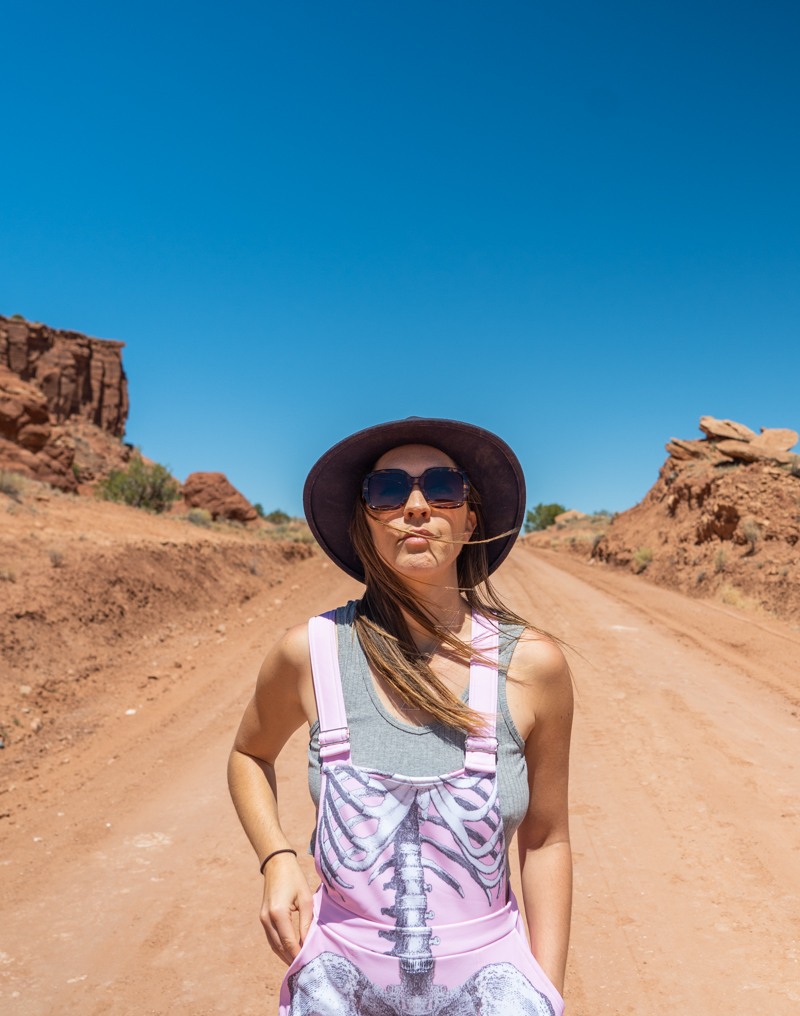 Absolutely the most adorable PJs are found at Black Milk Clothing. Plus, the brand is committed to taking care of their employees and the environment and they are always looking for ways to be more sustainable.
Pin me for later: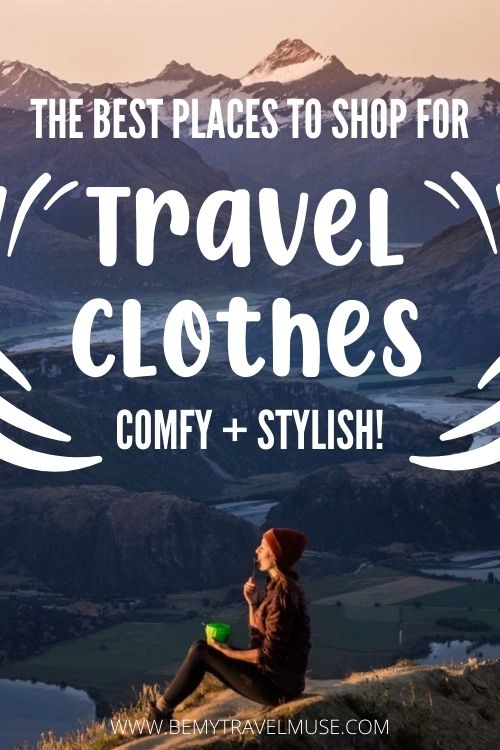 You're now fully equipped with enough shopping inspo to put together a fabulous wardrobe that suits your traveling lifestyle! What are your travel clothing favorites?