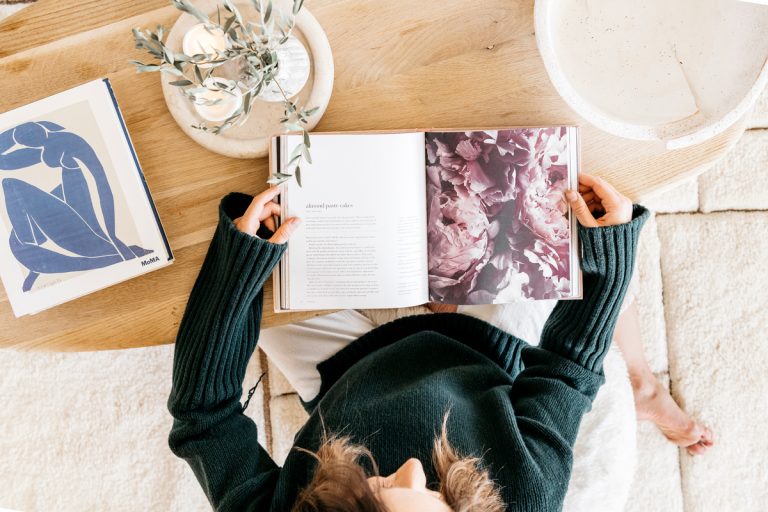 Few rooms are as oft-used and much-loved as the living room. It's the place to curl up by a fire with a good book, enjoy a movie with your family, and sprawl around with friends while enjoying a delicious glass of vino. Along with the kitchen, the living room likely sees the most foot traffic at home, making it the perfect place to fully express your own interior design style. But when we want to make a change, we like to do it right, which is why we tapped an interior designer to share some of the most popular living room décor ideas for 2023.
Whether you're looking to make a few little tweaks here and there or want to revamp the whole thing, our expert Glenn Midnet, President of Design West has you covered. The winds have been changing in the world of interiors this past year, and folks are looking to invest in their homes to make them more functional and aesthetically pleasing.
Featured image by Michelle Nash.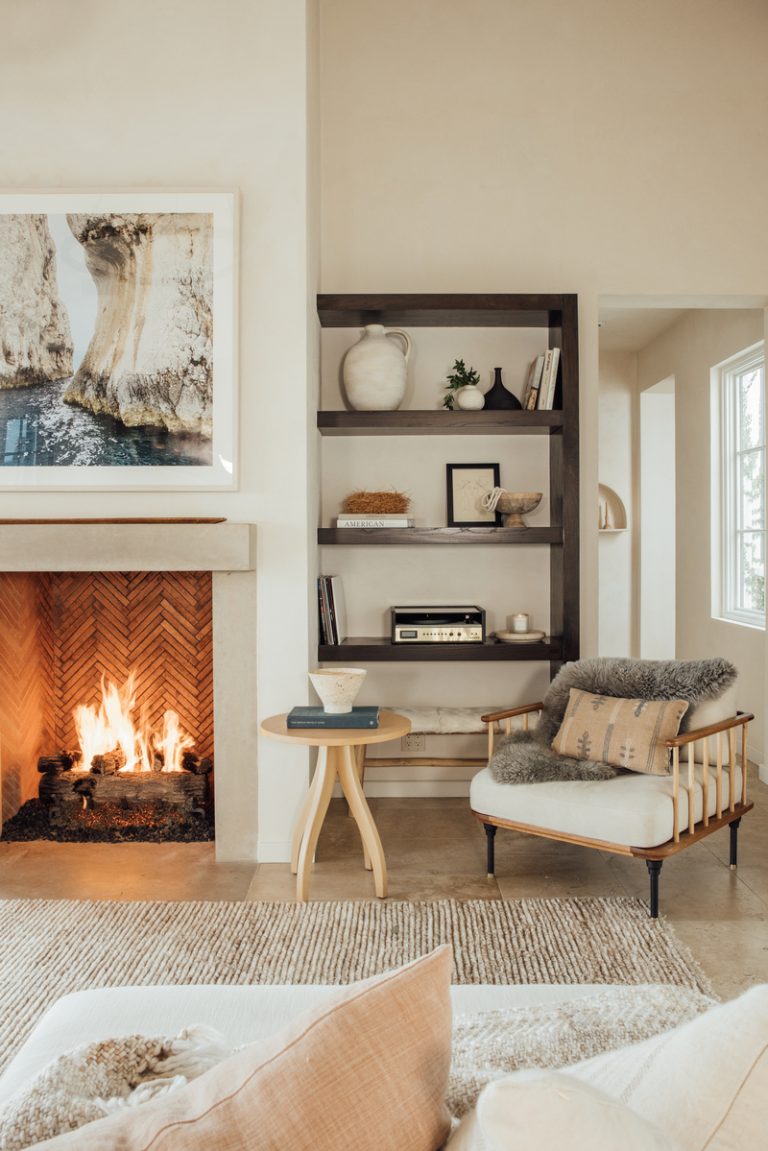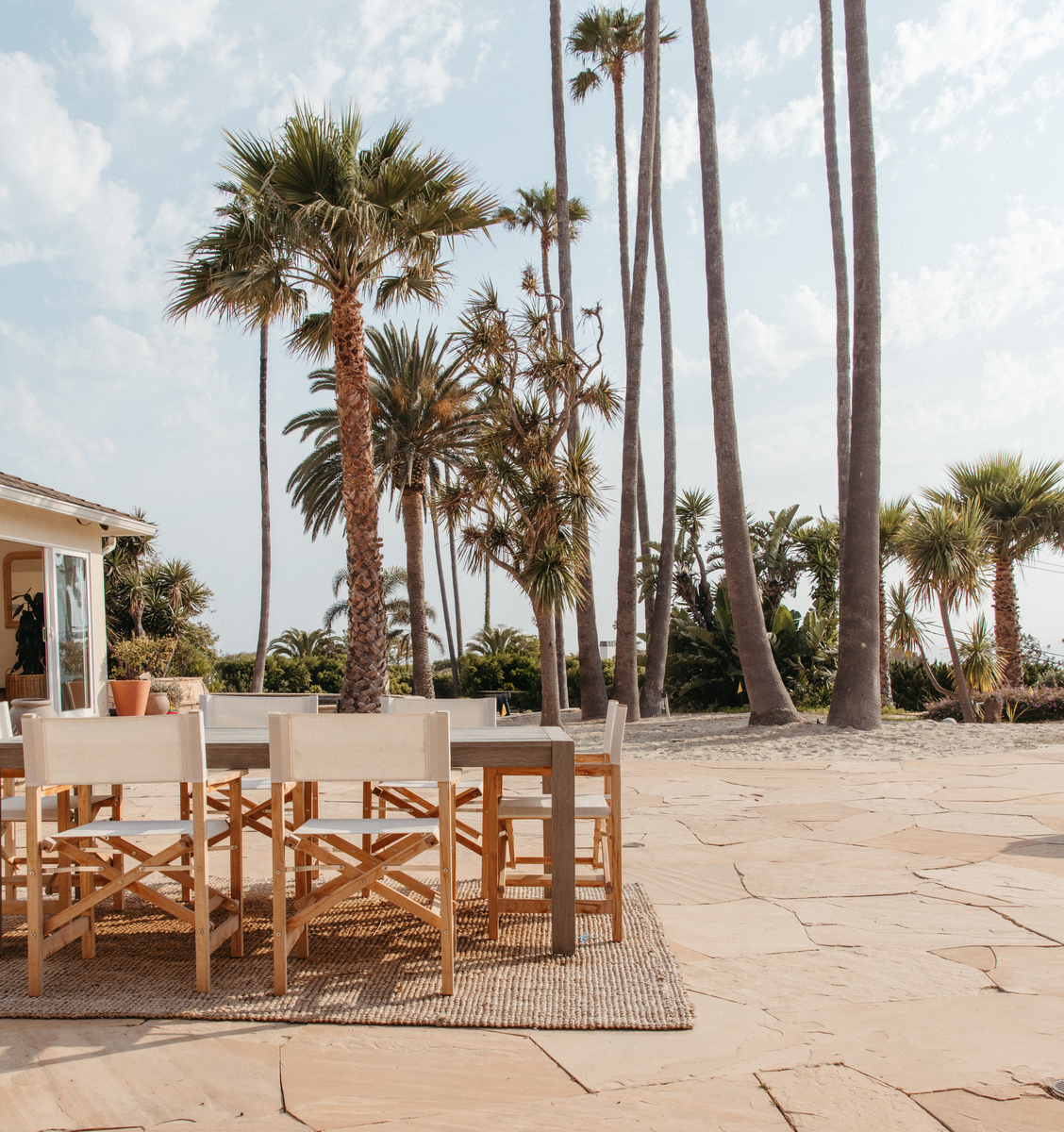 Subscribe
Design obsessed?
Sign up to get monthly #ZumaBeachHouse updates delivered straight to your inbox.
Thanks for Signing Up!
Oops!
Looks like you're already signed up or your email address is invalid.
Oops!
Looks like you unsubscribed before click here to resubscribe.
Irresistible Living Room Décor Ideas for 2023
A consistency sitting at the intersection between these focuses? Bold design. From Midnet's observations and my own trend research, it's clear that we're collectively looking for ways to amplify our homes in the year to come. From the curved edges Midnet is seeing crop up in every interior to the maximalist mixing of aesthetics I've noticed across social media and IRL—it's clear that this year, we're going big and going home.
Is it an attempt to create a sense of escapism in our spaces (motivated by the tropical, dreamy vibes of the small-screen-dominating show The White Lotus)? Or, is it instead the desire to reinvigorate our emotional connection to the four walls that have seen us shift and grow in unimaginable ways over the past few years? Could it be possible that both of these desires work in tandem—the need to curate a place we dream of visiting that's always available whenever we choose to access it?
These larger questions were on my mind as I spoke with Midnet about his favorite living room décor ideas for 2023. I can say with confidence that however you're looking to switch up your space in the year to come, there's a trend for that.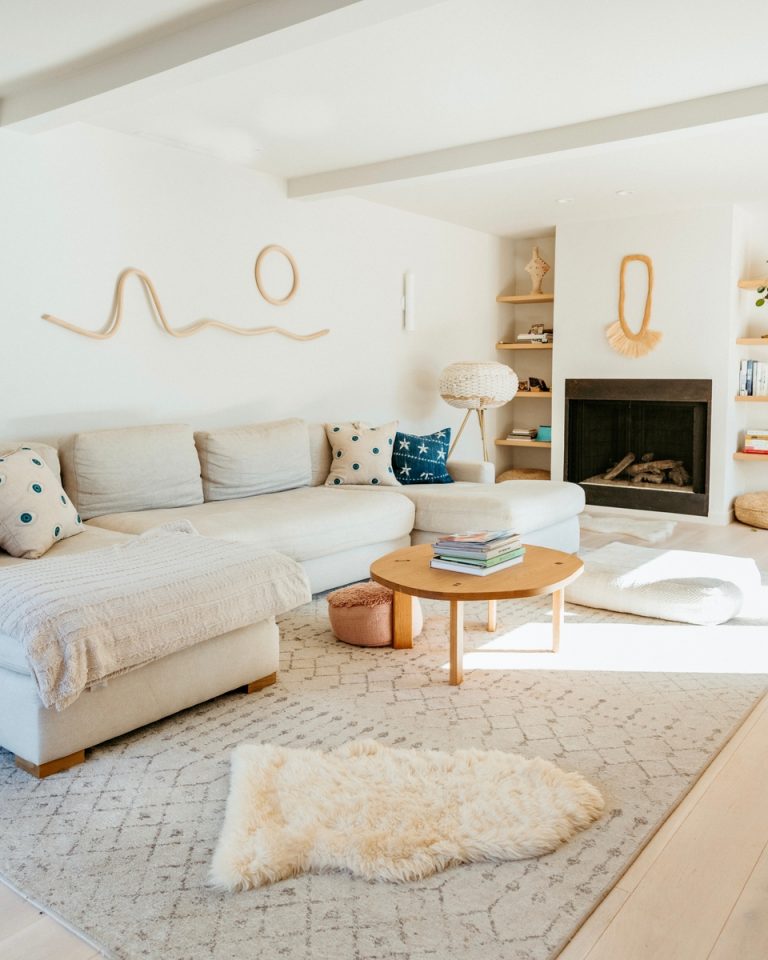 Rounded Edges and Curves
"From sofas to lighting fixtures and everything in between, we're seeing more rounded edges and curves at the forefront of trends for 2023," Midnet notes. These pieces bring a more organic feel to the space. Midnet adds that opting for these softer shapes supports the more "rigid angles within a room." The resulting effect is both aesthetically pleasing and makes efficient use of the space. (Don't know how to fill that awkward corner? A rounded side table is a brilliant go-to.)
Giving Vintage Pieces a New Life
According to Pinterest's 2023 trends report (our holy grail for all things trends in the new year), the shift to older, pre-loved pieces will gain even more traction in the coming months. As we saw the grandmillennial aesthetic capture the design-inclined consciousness in 2022, this interest in not only sustainability, but nostalgia adds comfort to our living spaces. Skip the mass-produced pieces and instead opt for second-hand, thrifted finds that let your living room reflect your unique style.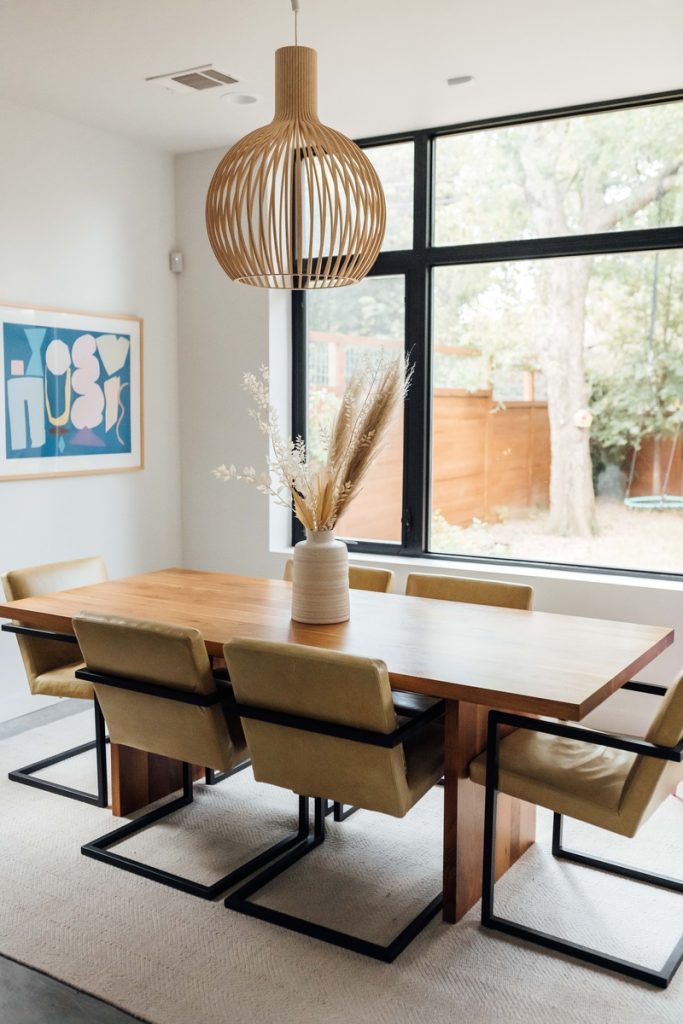 Bold Lighting
The most bang-for-your-buck way to give your living room high-impact appeal in 2023? Vibrant lighting fixtures. Midnet shares that homeowners will use accent lighting to express themselves within their space. "We often introduce these as unique focal points that infuse more color, texture, and personality to the space or vignette." For ideas on where to shop for lighting online, consult our list of faves.
Maximalism
Along with vintage décor, Pinterest notes an uptick in searches that define the aesthetic further: inputs for "maximalist decor vintage" between September 2020 and September 2022 have increased by 350%. What does this suggest? A reimagining of how we incorporate antiques into our space. Rather than keeping with the traditional vibe of the piece itself, find a way to bring the "more of everything" value of maximalism to the room.
And because that approach can overwhelm your living room quickly, you can ground the space by repeating a few (no more than three) colors, patterns, or fabrics throughout the room. That way, you're still creating an impact while keeping the look intentional and contained.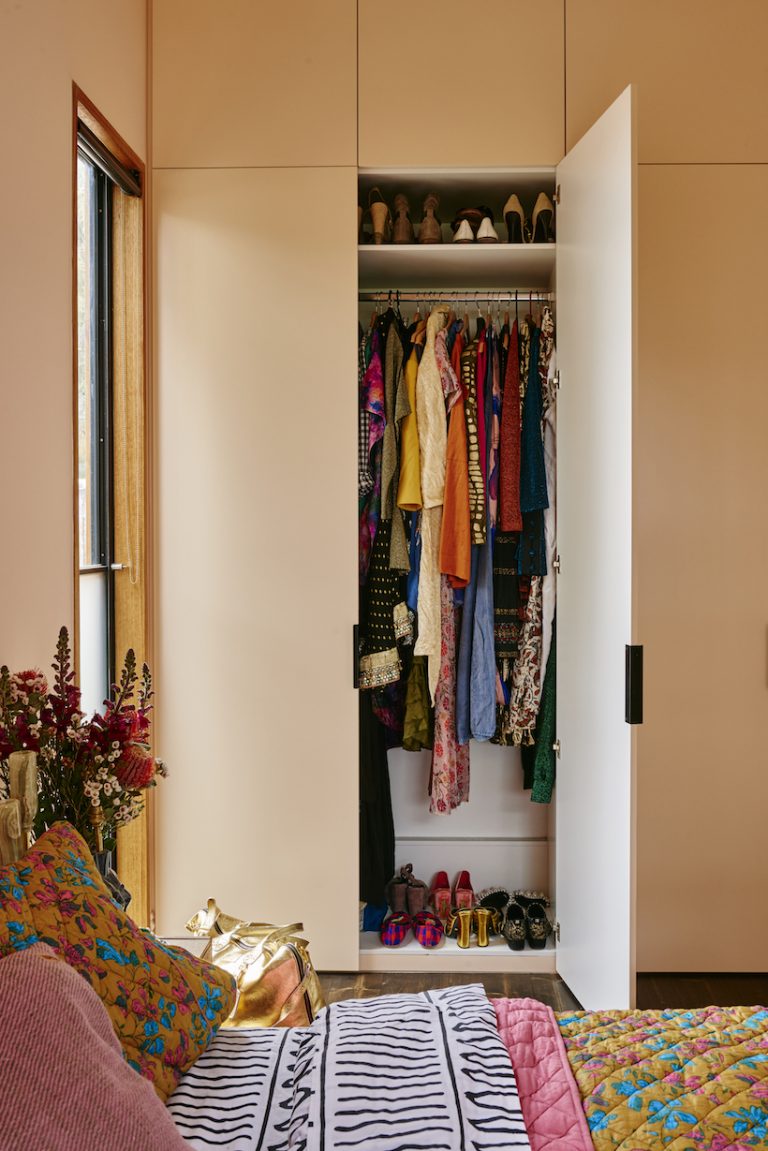 Rich, Deep Wall Colors
This paint theme isn't just true for bedrooms (as the picture above would suggest). While muted tones create a calming environment that's perfect for our sleeping spaces, 2023's paint trends suggest that we'll see this take shape all throughout our homes. Goodbye to Millennial Pink—instead, we're seeing sexier shades that evoke all the comfort we could ever seek from our living room. Create major design drama through tones like aubergine, muted greens, or even a moody brown.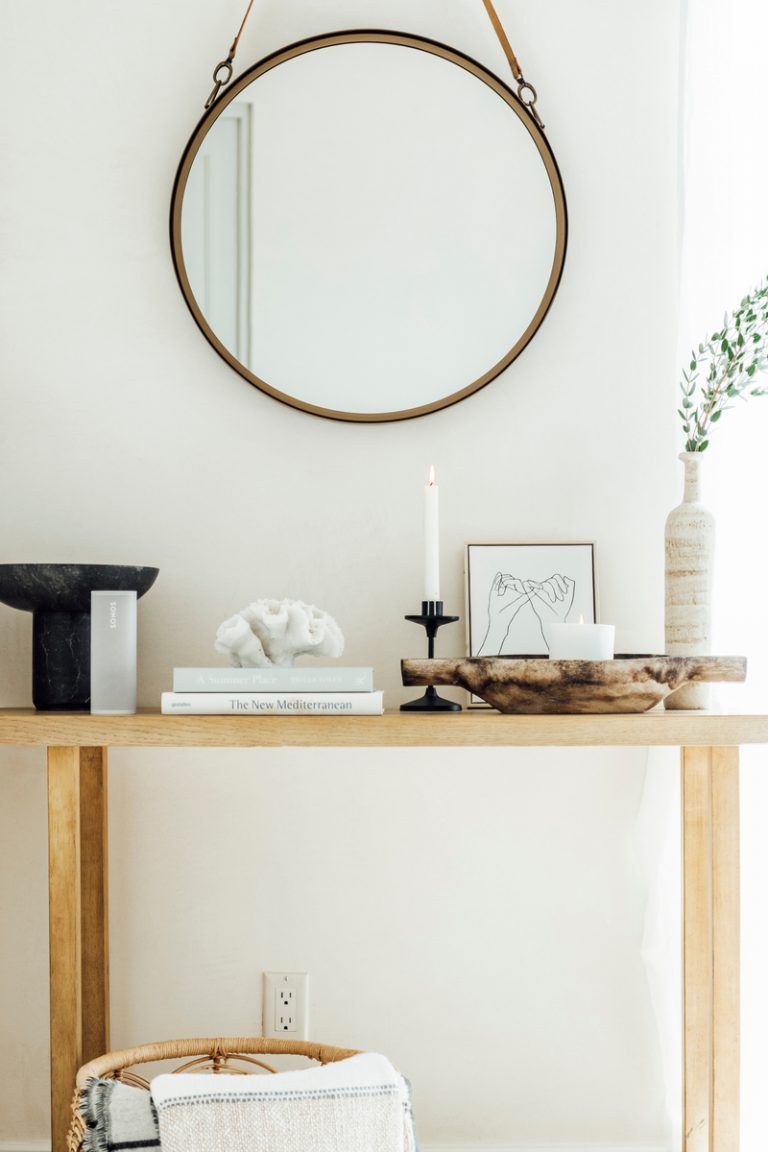 Natural, Lighter Woods
On the opposite end of the spectrum, there's a good chance you've spotted lighter woods—sometimes even white—and natural accents taking precedence in your social feeds' algorithms. Yes, it's true that these materials are everywhere, and for good reason. They add an organic element to any space, all while making your living room look clean and clear. Don't call it stark, call it intentionally minimalist.
Actually Using Our Living Rooms
House Beautiful called this "multifunctionality"—we'll call it upgrading your living space in any way that suits your lifestyle. Whether that's adding a low-key desk in the corner to function as your at-home office or adding a bar cart for entertaining purposes. This is the year to make your living room work for you.
This post was originally published on September 26, 2021, and has since been updated.