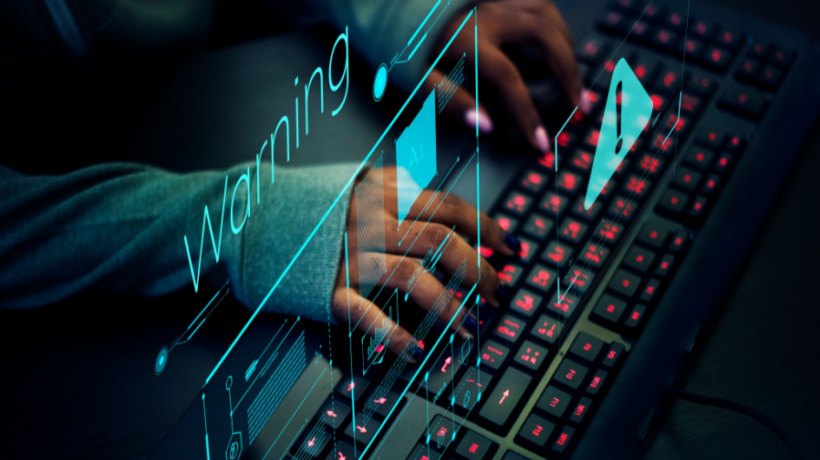 Fraud Prevention In The eLearning Industry Directory For Authoring Tools
Digital marketing is essential for modern businesses, but it also leaves them vulnerable to online attacks; namely, people who want to damage their good name for financial gain. Fortunately, the eLearning Industry Directory for Authoring Tools has fraud prevention measures in place. Buyers know they're reading genuine reviews about the best eLearning authoring tools. Likewise, vendors can build authentic social proof and not worry about sponsored ratings or false claims. Here's a brief overview of how fraud prevention in the authorizing software directory works.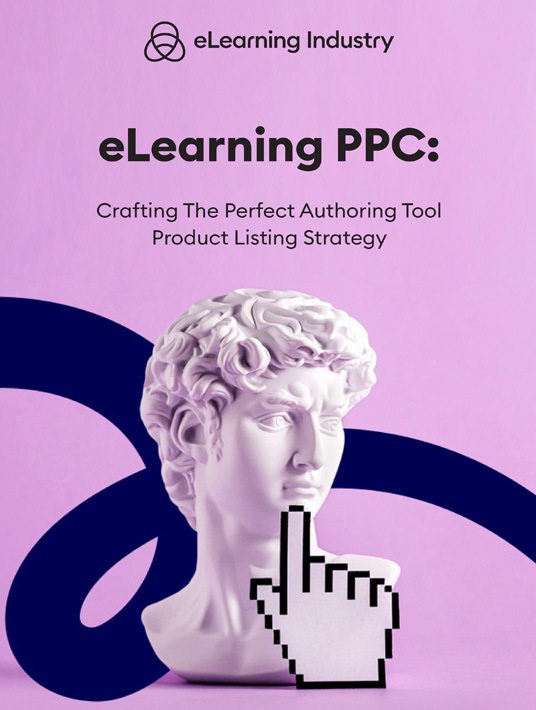 eBook Release
eLearning PPC: Crafting The Perfect Authoring Tool Product Listing Strategy
You have the opportunity to maximize results with a PPC listing, which drives even more traffic to your landing page and improves conversions!
Why Is Fraud Prevention So Crucial?
The best eLearning authoring tools directories are founded on trust. Visitors can rest assured that every listing is credible, that they can rely on user ratings, and that the site doesn't feature sponsored reviews that lead them down the wrong decision-making path. Fraud prevention establishes trust so that qualified leads keep coming back for more software solutions. On the other hand, vendors know that they're in good company—that only the top authoring tools are featured alongside them in the directory. Below are some of the precautions that the eLearning Industry takes to verify info and keep your data secure.
1. Authoring Tool Companies Can Create An Account
Every authorizing software company that lists needs to create an account first. This gets you a username and password so that you can log in to update your listing and view stats. Once you receive the user info, you're able to create a free listing in the eLearning Industry Directory for Authoring Tools. This process ensures that only credible eLearning vendors can publish their products and services on the site.
2. Directory Listings Go Through A Screening Process
Even after authoring tool companies create an account, they still have to go through a manual review process. Every listing is screened by our team to ensure it meets all the criteria. For example, it includes the proper links, visuals, and contact details. Only reputable authoring tool providers are allowed in. That's what makes it such an exclusive directory for qualified leads.
3. Users Need To Login To Provide An Authoring Tools Review
Users must log in with either their username and password or LinkedIn account to leave a review or rate authoring tools. An added benefit of this is that you get insider info about their use case, industry, and staff size, which allows you to shift your marketing focus and cater to your core demographic. Plus, you can verify that every reviewer has actually used your product. More importantly, their opinions haven't been bought. One of the most underhanded marketing tactics these days is sabotaging competitors' reputations with false reviews.
4. Built-In Metrics Allow You To View Real-Time Performance
Marketing platforms should be fully transparent so that you can see exactly where your money is going, as well as how all your PPC ads are performing. The eLearning Industry Directory for Authoring Tools monitors CPCs and conversion rates. You can even add a conversion pixel to measure ROI with no hidden fees or surprise marketing bills after the fact since you're able to monitor KPIs that matter most to your organization in real-time. There are even charts and graphs to help you visualize daily performance and identify trends.
5. User Reviews Are Manually Checked
While most review sites let anyone upload the pros and cons of ownership, the eLearning Industry Directory manually reviews user submissions. It's the only way to ensure that reviews are authentic. This also prevents hostile reviews from slipping through the cracks. There's a difference between an unsatisfied customer and someone who's out to tarnish your brand image. That's not to say that we discourage honest reviews. Of course, we want buyers to share their experiences, even if it contains constructive feedback. In fact, you should invite customers to visit the review platform and post what they liked best and least about your software. Centralized ratings and reviews are two of the directory listing perks.
How Do You Create An Authoring Tools Product Listing?
After you register your eLearning company, the next step is to create your free product listing. It only takes a few minutes to add all the info and upload visuals such as your logo, demo video, and screenshots. You also need to include a product name and a brief description. Many of the sections are list-based. Just check the boxes that apply to add them to your directory listing, then submit it for review. Use this product listing guide to speed up the process and make sure you include the essential buying info.
Conclusion
Listing authoring tools in the eLearning Industry Directory is free. However, you can take your marketing to the next level with PPC, which includes landing page consulting and a CTA button to drive more traffic to your site. There are also detailed reports to help you track conversions, cost per click, and other crucial PPC metrics. Create your listing with PPC today to stretch your budget and improve your search engine rankings.
Are you a buyer looking for top-notch authoring tools for online training? Our exclusive eLearning software directory has the leading platforms for every budget and use case. With verified reviews and ratings, of course.
Download the eBook eLearning PPC: Crafting The Perfect Authoring Tool Product Listing Strategy for insider tips to launch a successful PPC plan of action.