When the pandemic hit, Timmy Bauer pivoted his business from being a traveling children's book author to running a children's book production company.
Timmy was enjoying his work and making a living, but was forced to change directions when schools started locking down and not allowing guests.
His story is the perfect example that you don't always need to make a complete 180 if your business hits a wall.
Sometimes you just need to make a slight re-calibration—a couple degrees one direction or the other that can set you off on a new path.
This new path has taken Timmy from "just over the poverty line" to running a 6-figure business in the last 12 months.
Tune in to The Side Hustle Show interview to hear:
how Timmy pivoted his business model when the pandemic hit
how he uses content-based marketing and other people's events to drive sales
the ways you might also be able to take your existing skills and knowledge to serve a different customer base
How Did You Pivot in the Pandemic?
"I went from being a traveling kids book author to running a kid's book production company," Timmy told me.
Timmy was happy working as a traveling kid's book author, but everything changed when the pandemic hit.
His business was dependent on schools allowing guests, so that quickly came to an end.
"Boom, there went my source of income," Timmy told me.
Timmy reached out to a friend who owns Sweet Fish Media and asked if he had any writing jobs. He did, so Timmy started writing for his company.
Timmy quickly worked his way up to content strategist. In this role, Timmy got to interview content creators and authors.
Timmy interviewed someone called John Barrows, who wrote a book called I Want To Be in Sales When I Grow Up.
When he asked John why he wrote a kid's book about sales, John told him he didn't want to "just write another book."
John wanted to do something different, so he wrote a book about sales for kids. He's now well-known as the guy who wrote the kid's book about sales.
Timmy said this gave him an idea — there should be someone known for writing kid's books that everyone wants to read in every industry.
There wasn't a company currently offering that service, and Timmy knew that's the direction he wanted to go in.
Who Are Your Target Customers?
Timmy explained that most of his customers fall into one of two categories:
Industry influencers – someone who does tours, talks, etc., and probably already has a book for adults but doesn't have a book for kids.
B2B businesses – typically businesses that are trying to get into relationships with target accounts and realize a kid's book is a great lead-in or gift.
For example, if someone has a business serving the hotel market, they might want a kid's book explaining what it's like to work in the hotel business.
That customer can then offer this book to hotel owners, and those hotel owners can read it to their kids and enjoy that experience.
Timmy said if DinosaurHouse are doing their job right, those kids will be asking for that book to read to them over and over again.
"The bigger, overarching reason why I wanted to create DinosaurHouse was because I want to connect parents with their kids over what one of them is passionate about," Timmy told me.
It checks the boxes for both helping parents spend quality time with their kids explaining what they do for a job, as well as being an incredibly strategic business strategy for B2B businesses.
From Idea to the First Paying Customer
Timmy told me he started out approaching six of his friends who are entrepreneurs and pitching his business idea to them as his first customers.
He explained his business model as being similar to Scribe Media's, a high-end book publishing service for entrepreneurs and executives — but for kids.
Timmy told his friends he would extract all the information he needs via Zoom, then create a kid's book based on what they do for a living.
They liked the idea and were all interested, and asked Timmy how much it was going to cost.
Timmy didn't have a price at the time. He said he looked at it as monetizing his own time as he's going to be doing most of the work, so he told them it would cost $500.
His friends all paid up, and Timmy told me, "It was quite a process figuring out how to execute it."
Timmy has raised the price of his service several times since then. Today he's charging $6,000 for his standard service and has a team he works with.
Refining the Process of Creating Kids Books
Timmy admits he "had no idea what questions to ask," during the first Zoom calls he did with his friends.
He would schedule a 30-45 minute call and try to identify different themes they would want to be included in their kid's book.
Timmy would then craft a story based on this information and pack it full of what he calls "reaction triggers."
Reaction triggers are things in the story that invoke a physical reaction from a kid reading it.
Things like making a kid laugh, grossing them out, scaring them, "that is what kids like in a book," Timmy explained.
When Timmy was starting out and would present the finished book to the customer, a problem he was running into was that the customer would want him to rewrite parts.
Even though Timmy knew the book would be well received by kids as he had read it to a class on a Zoom tour, sometimes there was a disconnect with what the customer wanted.
Timmy said two of his biggest challenges early on were:
Figuring out how to get all the information he needed from a customer on the Zoom call so he didn't have to rewrite much
Outsourcing the rewriting and other parts of the process
Outsourcing and Building a Team
Timmy can write and illustrate the books himself, but as he's scaled his business he's taken on team members.
He currently has one writer and a team of illustrators.
"I got really lucky because I met a really talented writer, really early," Timmy said.
Timmy pays the writer twice; he pays them once to draft the manuscript off of the Zoom call, and then he pays them a second time when the manuscript is approved by the customer.
This solved the problem of rewriting parts at the request of the customer. His writer does whatever rewrites are requested for a flat fee.
After a manuscript is approved, Timmy sends it off to be illustrated. There are a few steps in the illustration process, and it typically takes about 4 months to complete a book.
Marketing the Business Through Content-Based Networking
Timmy started a podcast called The Purpose-Driven Entrepreneur to help market and promote Dinosaur House.
He said he did this because it's easier to get a meeting with someone when you're creating content and offering to shine the spotlight on them.
Resource: Content-Based Networking (book) by James Carbary
A lot of Timmy's early customers found him as a result of the podcast. Both due to him reaching out to his target customers and explaining his business, and having guests on his podcast.
When reaching out to guests, Timmy would see if they'd appeared on other podcasts. If they had, Timmy would email or direct message them on LinkedIn.
In the outreach message, Timmy would explain how he'd listened to them on another podcast and would love to have them guest on The Purpose-Driven Entrepreneur.
Timmy said this was enough to get almost everyone he approached to agree to be on his podcast.
Timmy said his best advice to anyone trying to have a sales conversation or pitch a product is to make sure you're selling something the other person genuinely wants.
"Or else, you're not having a sales conversation," Timmy told me.
If you're not sure how interested the other person is, start by proposing the idea and seeing how they respond.
"It's more like flirting than anything else," Timmy explained.
Timmy has recorded around 115 episodes and said he has converted 30 guests on his show into customers.
Marketing Through Events
Events are the other main marketing channel for Timmy. Timmy said when he goes to an event one of his customers is putting on, and they'll talk about him and his business.
An example he gave was a recent event called MM4, which was put on by one of his clients, JakeAndGino.com.
MM4 is an event for multifamily investors and operators, but Jake and Gino "bragged" about the book Timmy produced for them while he was in the audience.
Timmy said this brought in 4 new customers. Being at the event live made it easier for Timmy to close the deals and take deposits while he was there.
How Customers Can Get a Good ROI on Their Book
It's not part of the service to help customers market and sell their book, but it's a conversation that comes up a lot for Timmy.
Timmy solved this problem himself by touring and putting in a lot of effort to get his books out there.
But he said that most people don't want to solve the problem that way.
The general advice he gives his customers when they ask how they can market their books is:
To use the book strategically as a business card when the goal is to build relationships.
To use the book with influencers; give copies away, make offers for them to promote it, and so on.
The influencer route has worked well for Timmy in the past. He worked with a mom influencer called Melissa Hughes to promote his book Lucas the Dinosaur Entrepreneur.
Melissa wrote a post about the book. Timmy made a reaction to that post on TikTok that got more than 90,000 views, and this resulted in 400 copies of Lucas selling in a couple of days.
Any Surprises Along the Way?
Timmy said he's always worried about running out of money the next month, or the following month, as he doesn't have a recurring revenue model.
But every month, new customers keep signing up. This means Timmy gets to continue doing what he loves to do, which is making kid's books.
To solve the recurring revenue problem, Timmy is considering offering post-sale services to help his customers market and sell their books.
Things You'd Do Differently Looking Back?
"I probably would have charged more in the beginning," Timmy told me.
Timmy said his early customers were telling him his pricing was too low. He gradually raised the price from $500 to $6,000 but said he should have done it a lot sooner than he did.
What's Next?
The Entrepreneur Operating System (EOS) provides resources and coaching systems to help entrepreneurs improve their businesses and personal lives.
Timmy said he recently did an EOS exercise with a friend setting out a 10-year target, 3-year picture, and creating a set of goals for their business.
He said he's excited to do this exercise for Dinosaur House with some friends to work out what his goals and targets should be for the future.
Timmy's #1 Tip for Side Hustle Nation
"Find people that are already successful and start building relationships with them."
Links and Resources from this Episode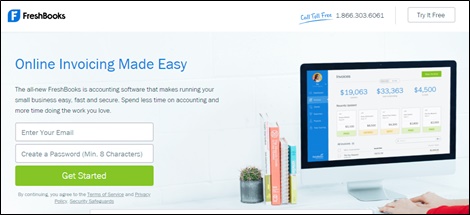 Want More Side Hustle Show?