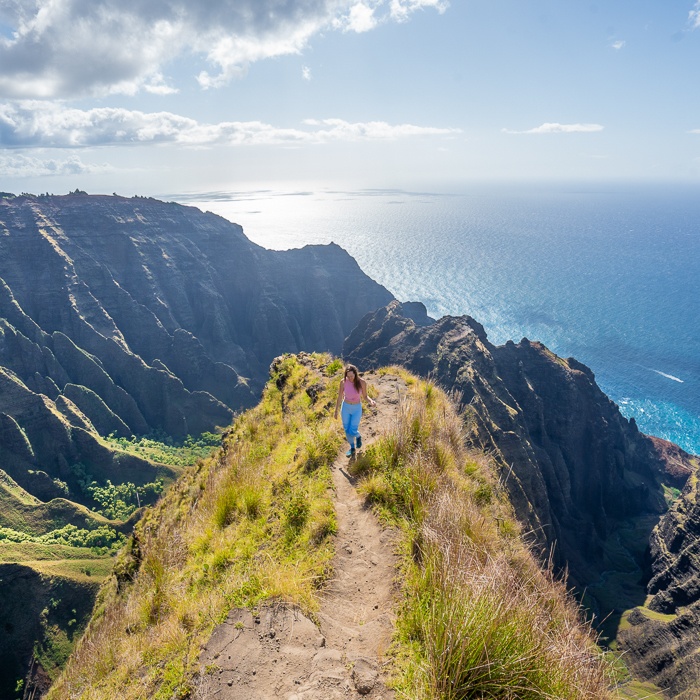 If you're visiting Hawai'i for the first time, you might be overwhelmed by your options. Each island has a distinct vibe, and each has a variety of things to do for different kinds of travelers. There isn't a universal answer for which island is best for first-timers, because every visitor is different, just like each island.
Because of this impressive diversity, here's a breakdown of which Hawaiian island is best to visit for the first time, according to what kind of traveler you are and what you hope to do there:
Big Island of Hawai'i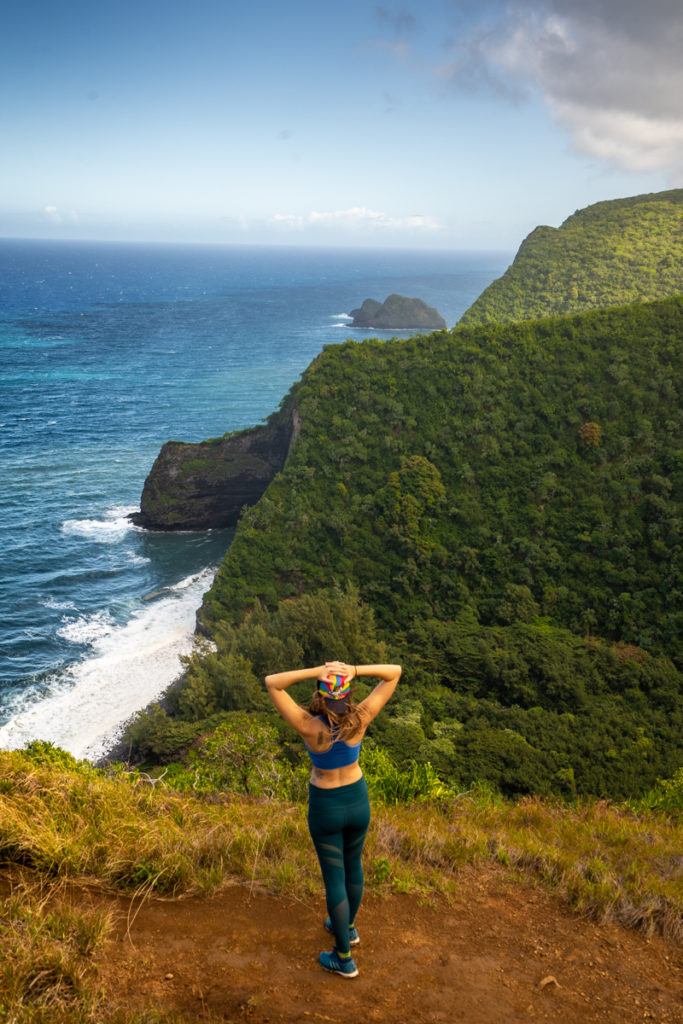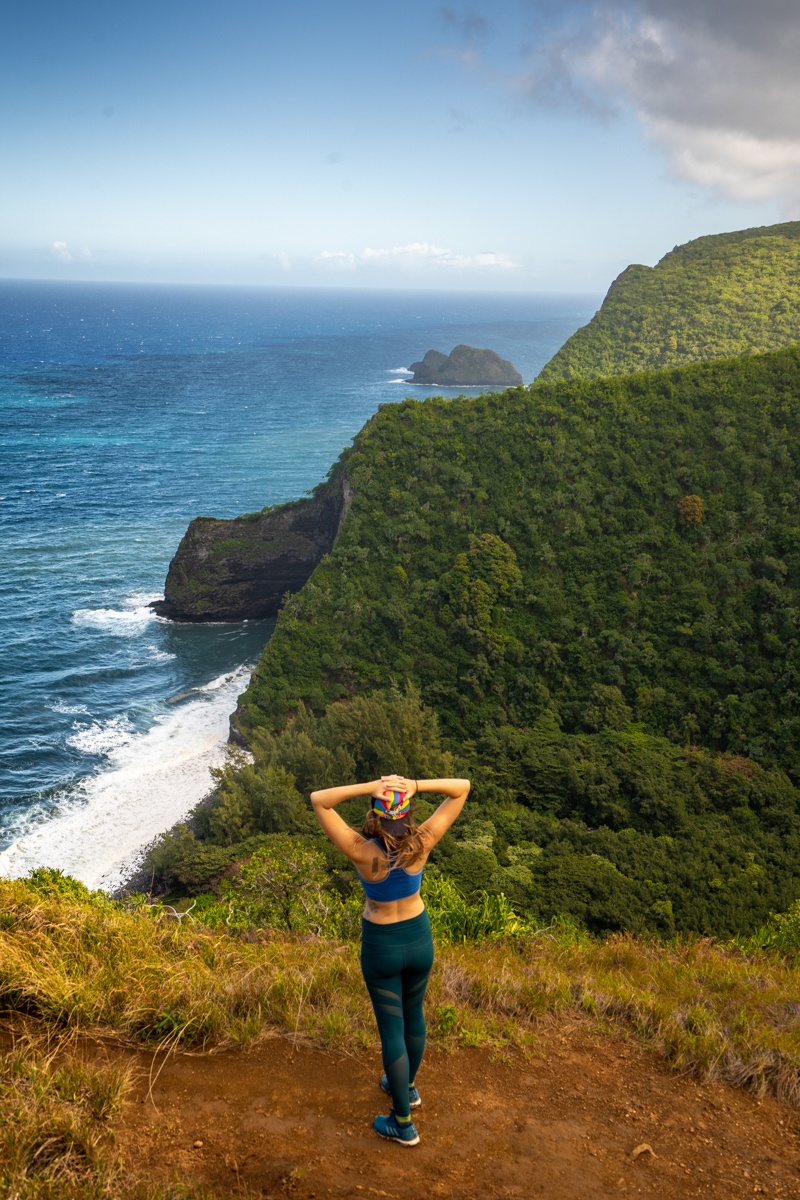 From the pristine coast to the highest mountaintops, the Big Island is full of adventure. It's called the Big Island because it's the biggest (obviously), so big in comparison to the other islands, in fact, that it is larger than all of them combined.
What's more, it has 8-10 of the world's 14 microclimates — all on just one island!
No matter what kind of traveler you are, to get the most out of the Big Island, you'll need to spend a good amount of time there. Because of its relative size and abundance of things to do and places to see, this is the ideal destination for first-timers who have more time to explore.
The action-seeker
If you are hoping to pack in as much action as possible during your Hawaiian vacation, this is the island for you. Hike the top of Mauna Kea to see snow-capped mountains — yes, snow! — or head to one of only four beaches in the world that have green sand. To feed your inner adrenaline junkie, you can hike up a volcano, cliff jump, swim at the base of a waterfall, and so much more.
Need I say more? That's just a taste of all the action. See more on what to do on the Big Island here. If you're in it for the water activities, check out this list of the best spots for snorkeling on the Big Island as well.
The spiritual traveler
Some might say that being in nature alone is enough to constitute a spiritual experience. If you're on that train, the Big Island has plenty of places to connect with Mother Nature. If you want to take it one step further, you'll find that it's an epicenter of spiritually charged places.
You can stay in an eco-lodge, visit one of the sacred places (like Hawai'i Volcanoes National Park to see the Pu'u Loa Petroglyphs), join a spiritual retreat, or check out one of the historic parks to learn more about Hawaiian spirituality. Check out this guide for getting the most out of your transformational visit to the Big Island.
Oahu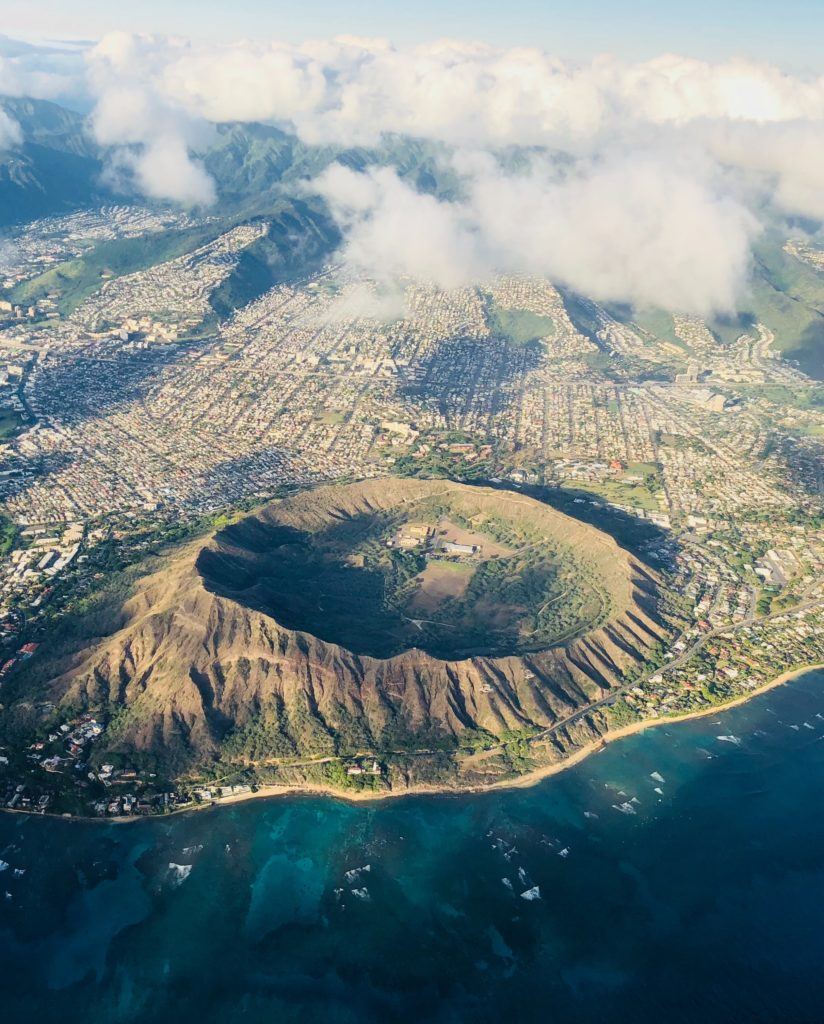 Oahu is the most visited of all the Hawaiian Islands and home to the capital city of Honolulu. While most visitors have likely heard of Waikiki beach and Diamond Head Crater, there's a lot more to Oahu than just the tourist hot spots. If you have very little time and want to pack your short trip with a lot of fun activities without having to travel too far, this is a great option for you.
There is a huge variety of things to do on Oahu, so if you're a traveler who wants to see and do a lot, this is a great pick for you. Oahu is also the perfect spot for visitors who are just beginning to dip their toes into the travel world. Here's why:
The do-it-all explorer
Compared to the other islands, Oahu has the most infrastructure. You can find a city vibe in Honolulu, with its huge buildings and neatly paved roads, whereas other, smaller islands require a 4×4 to get from place to place in some cases. In the big city, you'll find vibrant nightlife and world-class restaurants, but Oahu also has some beautiful natural wonders, like Diamond Head Crater.
So if you want a trip that includes dancing the night away plus hiking, surfing, snorkeling, and swimming at waterfalls all in one, Oahu has all that and more. It's ideal for those of you who want to pack your short itinerary with tons of different activities.
The travel novice
Honolulu has Hawai'i's only international airport, so first-time travelers will find this island more accessible, especially if you're coming from abroad. There are also plenty of resorts, many of them all-inclusive, that are great for newbie travelers, because many offer airport pickup and have organized activities, which takes the pressure off planning your trip.
Sometimes traveling for the first time — especially if you're solo — can be intimidating. Don't feel silly for booking your first trip at a resort! They may not offer the most "authentic" travel experience, but they can be a gateway for more later. If you're totally averse to a resort, try booking an Airbnb on Oahu and asking your host for tips that can help your trip go smoother.
Maui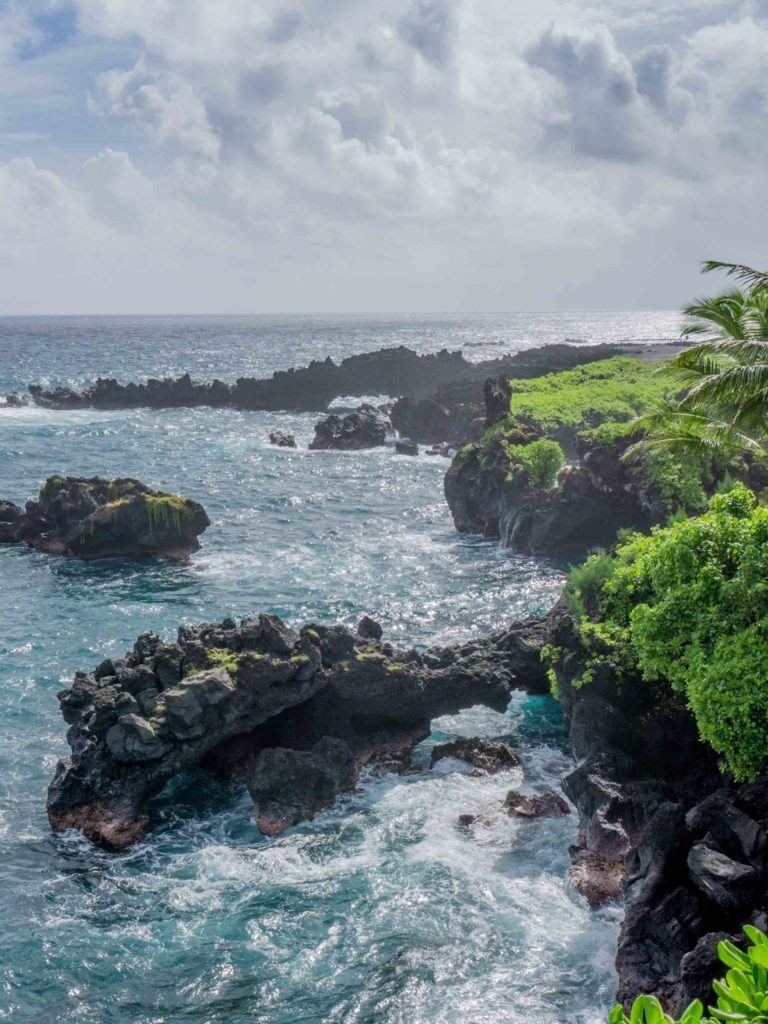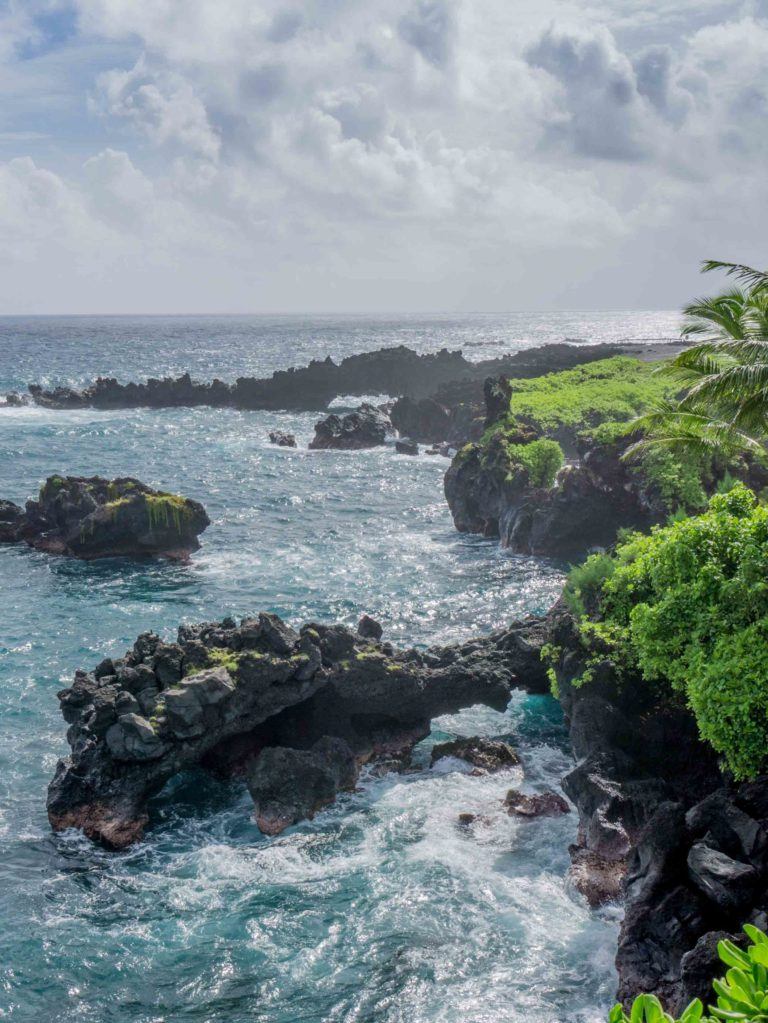 Maui is less crowded than Oahu but still receives millions of visitors each year. It has a more outdoorsy vibe than Oahu but not quite as much variety as the Big Island. That said, this island is full of natural beauty and has plenty to do for a long stay if you decide to take your time here. While Maui certainly can be a great place to spend just a couple days, you'll want to plan for at least a week or two to really take advantage of all the incredible things to do there.
If you're the kind of person who lives for a great road trip or thrives while traveling solo, Maui is your best bet in Hawai'i. Here's why:
The road-tripper
This island is home to the Road to Hana, a 64-mile route with over 600 turns that winds through dense jungles, over steep mountains, and along the rugged coast. Along this road, you'll find many of the island's best attractions, including several waterfalls, sea caves, black-sand beaches, and much more.
Renting a car on Maui and setting out on an epic adventure along the Road to Hana is a road-tripper's dream. Find all you need to know about the Road to Hana here.
The solo traveler
Sure, you could say that any of the Hawaiian Islands are great for solo travelers because of the abundance of things to do, places to stay, and overall safety of the islands. This applies to Maui especially because of how easy it is to find group activities and meet other travelers.
If you're the kind of solo traveler that definitely wants to get out and meet other people, Maui has a lot of activities that you can do in groups, like yoga classes on the beach or surf lessons. Get more inspo and tips on traveling solo to Maui here.
Kauai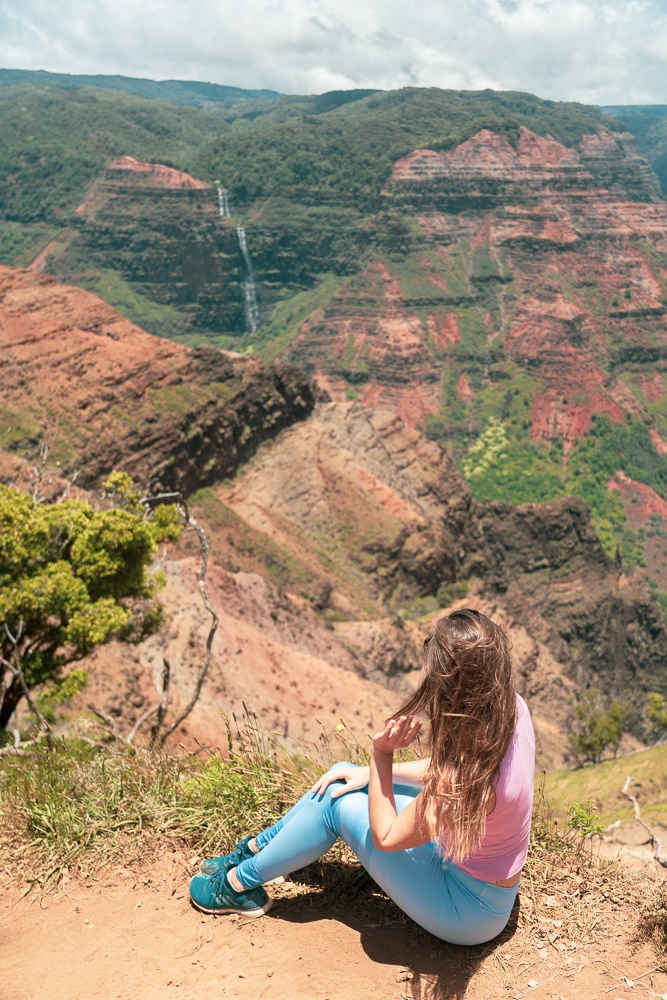 Kauai is the Hawaiian island that receives the most rain, resulting in thick green jungles and roaring waterfalls galore. It's the fourth most-visited island, so there are fewer tourists and more opportunities to have views like the one above all to yourself, if you're willing to make the hike there.
To get the most out of Kauai's rugged beauty, you'll want to spend a decent amount of time there. Plan for at least a week, and consider renting a car to get around. If you're an avid hiker or looking to have a thrilling experience in Hawai'i, this is the island you're meant to visit.
The hiking enthusiast
Kauai is home to Waimea Canyon, aka "the Grand Canyon of Hawai'i", so it's no surprise that this is the best pick if you love to hike. If you're down for a challenge, try the 22-mile round trip on the Nā Pali Coast (Kalalau) Trail, which ends at a gorgeous beach and has tons of waterfalls along the way. You can also climb up Sleeping Giant East (Nounou Mountain) for a legendary view of the ocean and surrounding mountains.
Sometimes the absolute best things to see require a long hike, but that's the beauty of getting out into the great outdoors, isn't it? After all, it's all about the journey — and the hikes on Kauai are some of the best in all of Hawai'i.
The thrill-seeker
Sure, hiking is exciting at times. But can you really compare that to the adrenaline rush of flying over Jurassic Park's scenery in a helicopter? The Nā Pali coast is absolutely breathtaking, whether you see it from a sailboat or from a seaplane or helicopter. This is a must-do for thrill-seeking visitors to Hawai'i.
Other thrilling adventures on Kauai include snorkeling with sea turtles, surfing, and exploring sea caves. For more ideas, see this list of the best things to do on Kauai.
Lanai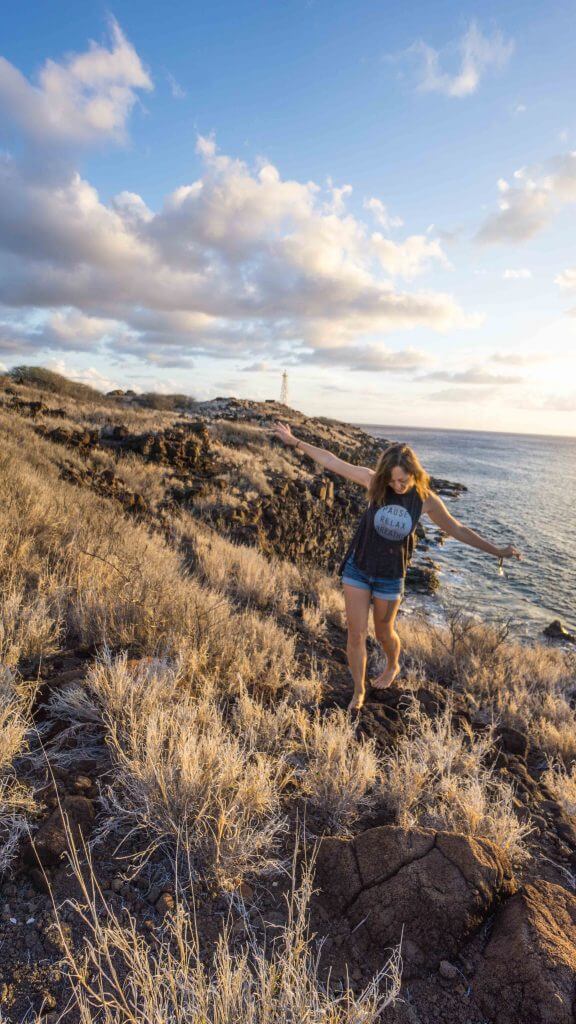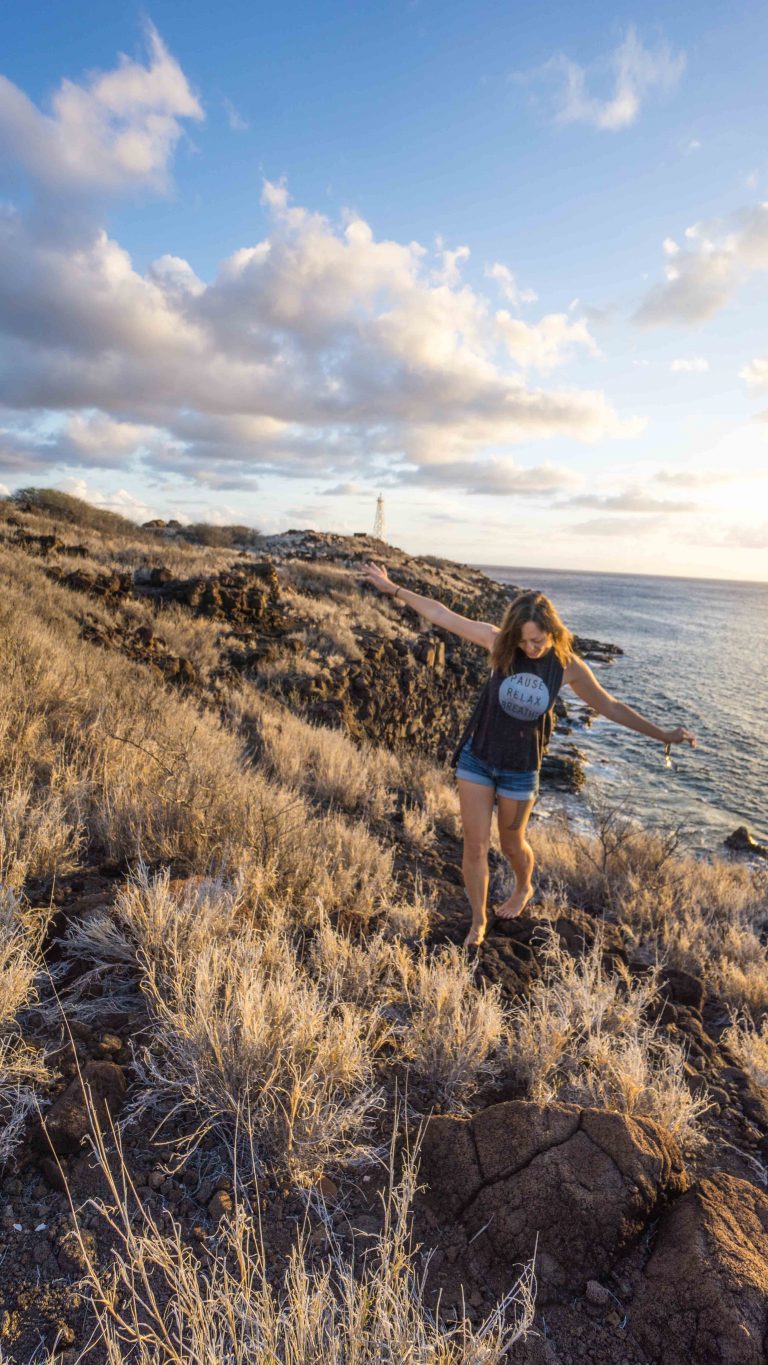 Lanai is one of the least touristy of the main islands, which has its perks and drawbacks. Its dry climate makes for rocky cliffs and dusty roads, most of which are unpaved. Compared to the lush jungles and abundant waterfalls of Kauai, for example, it's like night and day. One big perk of the dry climate on Lanai is that there are much fewer mosquitos, which is a huge win if you're a mozzie magnet like me.
Because of Lanai's rugged landscape and overall lack of tourists, this is the best pick for travelers who want to get off the beaten path or find some serious solitude. It's also best for a quick trip, since it's so small and there are fewer attractions on the island.
The off-the-beaten-path adventurer
Considering you'll need a 4×4 vehicle to get from place to place on Lanai, this is the literal definition of "off the beaten path." It also has just one resort: the Four Seasons. That means that most of the island has remained relatively untouched by the mega-tourism of the other main islands. You'll be able to check out tide pools, beaches, and rocky overlooks that feel worlds away from the huge resorts, even though the island is only 140 square miles.
Find ideas on where to go and what to do on Lanai here.
The solitude lover
This goes hand in hand with getting off the beaten path, but sometimes we just need some solitude — and Lanai is the ideal place to get away from other people while enjoying Hawai'i's natural beauty. Compared to Oahu, Maui, and the Big Island's millions of yearly visitors, Lanai gets more like a few thousand. There's even a good chance you'll get some of its most gorgeous places completely to yourself if you visit them early in the morning.
You can also visit one of the most sacred places on the island, Kaunolu, for a gorgeous sunset — perfect for disconnecting with the world and reconnecting with yourself.
Molokai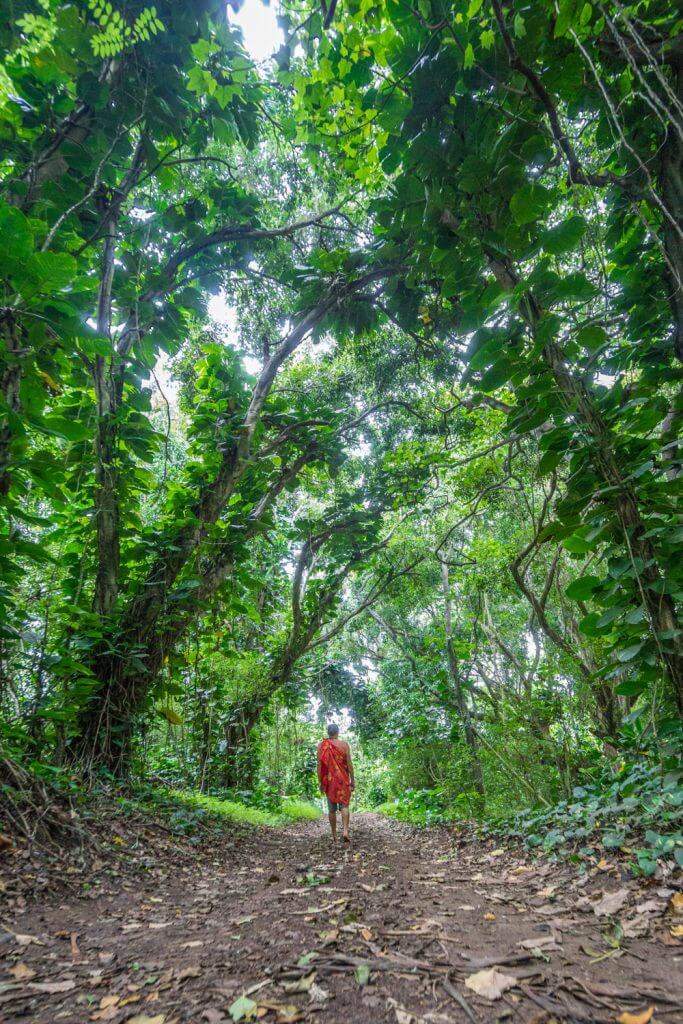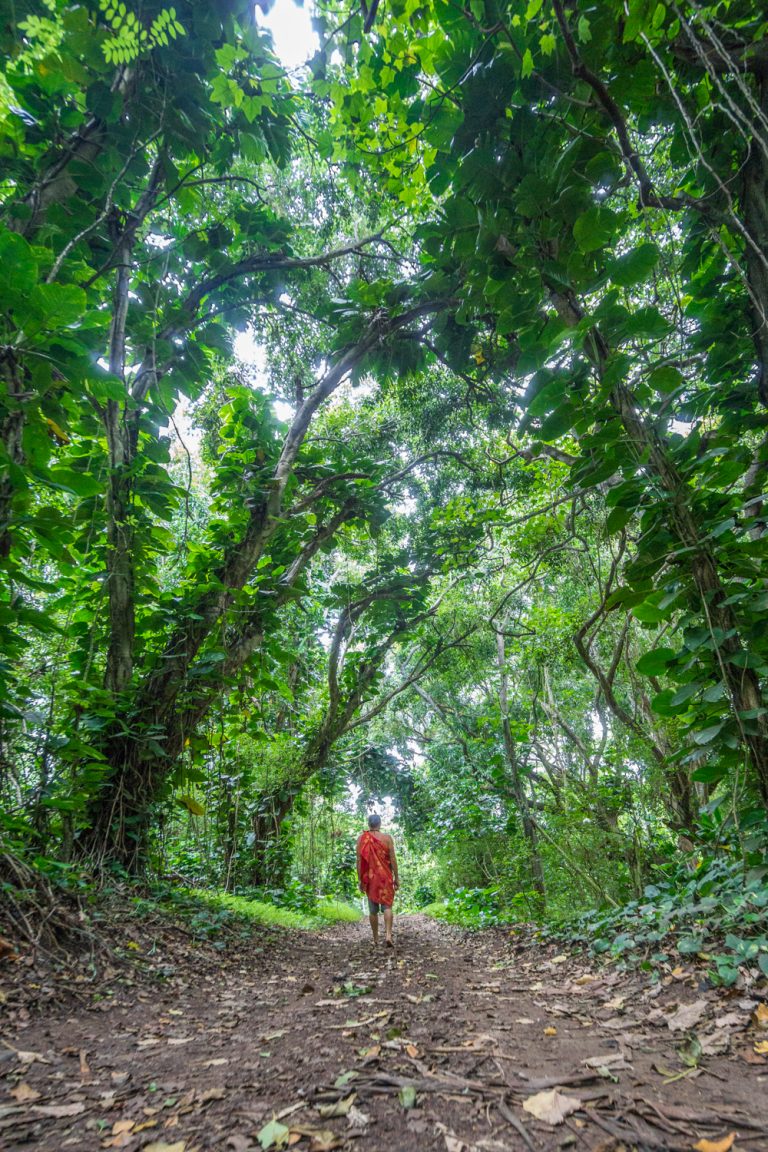 Like Lanai, Molokai is a smaller and less touristy, with a more "local" feel. In fact, there are no resorts at all, and residents have taken an active part in keeping them off the island.
Molokai is full of the natural beauty that Hawai'i is known for, but it has a totally different vibe than the other main islands. You won't find many tourist attractions per se, but if you're willing to open yourself to learning from the locals and engaging in a meaningful way, you'll find plenty to do regardless of how long you stay. Most visitors only spend a few days on Molokai, but that all depends on what you hope to get out of your trip there.
The authentic traveler
Considering its absence of resorts, high-rise hotels, and the typical tourist attractions you'll find on the other main islands, Molokai is for travelers who want to learn about Hawaiian culture by interacting with locals. The island hasn't changed much in the last 50 years, a fact that the locals are proud of. If this sounds interesting to you, Molokai is probably your spot.
Some people might warn you that the locals on Molokai don't want tourists there at all, but keep in mind that your attitude toward people there goes a long way. Be kind and go prepared to learn. See more on how to experience Molokai's authenticity here.
The horseback rider
Sure, this is pretty niche, but one of the coolest things you can do on Molokai is horseback ride to a former leper colony. The journey takes you through the thick jungles of the island to a place that feels like you're in a time warp, all the while riding a horse with a local guide. It's one of the most unique experiences in Hawai'i, ideal for a unique traveler like you.
Travel Responsibly in Hawai'i
When in Hawai'i, there are special considerations to keep in mind, including leave-no-trace principles that should be applied every time you enjoy the great outdoors.
Never touch, approach, or chase wildlife, This includes turtles and dolphins.
Reduce or eliminate your reliance on plastic, as Hawai'i has stopped recycling it.
Only wear reef-safe sunscreen. Hawai'i's reefs have been significantly damaged due to sunscreen.
Always respect signage asking you to keep away from cultural sites, even if other people are disrespecting it.
Keep in mind that you are a guest, and follow all local health guidelines and rules.
Pin me for later: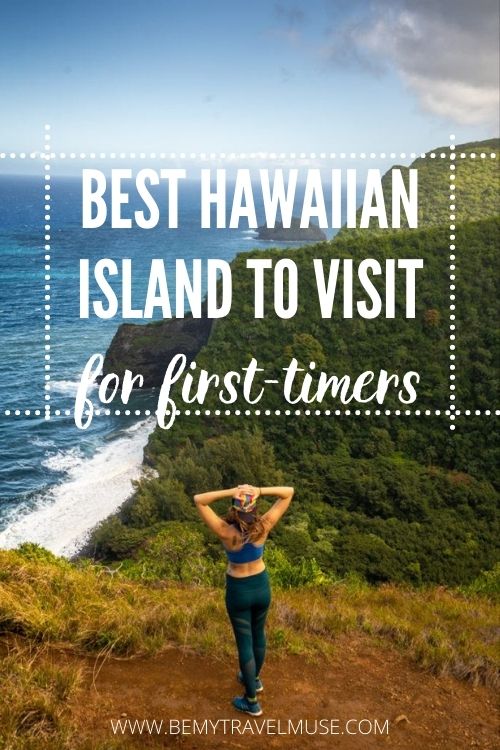 While tourism is not ideal for many destinations, it's also a reality that it isn't going anywhere. We totally agree that it is important that tourism to Hawai'i be responsible, so we've always been here to provide info that helps people experience it as responsibly as possible. People will always be looking for this kind of information, so we aim to be the first resource they will see, one that encourages them to enjoy Hawai'i ethically.
Nobody is a "perfect" traveler, though, and that means we can do our best and still acknowledge that there's always something to learn and ways to improve, no matter what type of traveler you are.
If anything, I hope this list helps you choose the island that suits you, and that you'll be able to to go Hawai'i with more information than you might have had otherwise.