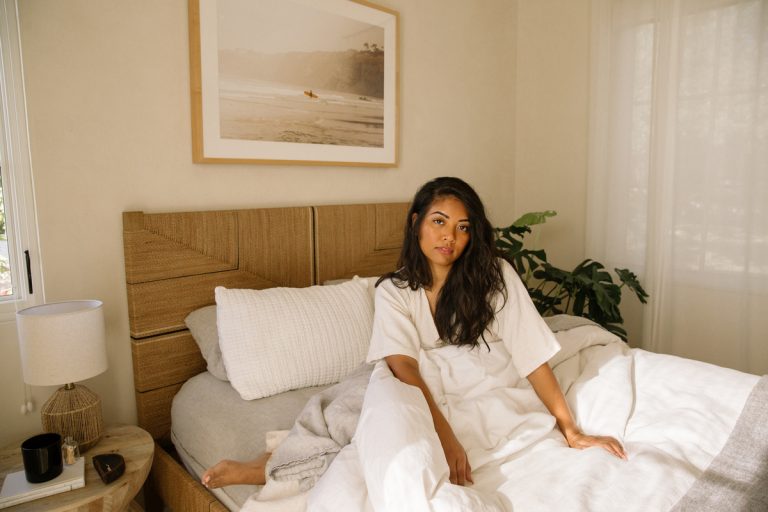 If Valentine's Day really was invented solely to torture single people, one might argue that the entire rom-com genre is intended to see them through. Having lived through our share of solo February 14ths, everyone in this office knows the power of feel-good Valentine's Day movies when you need it.
We put our heads together to come up with our all-time favorite flicks for love day. Below, you'll find the movies that make us laugh, cry, and renew our hope in love. So, if you happen to have complete power over the remote control this week, take advantage and binge one of our 25 favorite films. Warning: They don't all have a happy ending, but I guess that depends on your definition of love, doesn't it?
P.S. Looking for last-minute gifts for your S.O., friends, or family before the big day? Check out our roundup of the best presents for B.F.F.'s, partners, and everyone in between.
The Best Valentine's Day Movies That'll Make You Believe in Love
High Fidelity, 2000
Because if there's anything we love more than an optimistic teenage John Cusack with a stereo over his head, it's a bitter thirty-something Cusack who works at the local record store. This hilarious study of romantic relationships is infinitely quotable, totally relatable, and oh-so-good.
Standout line: "I hope we're not in love anymore, to be honest. It would give me a better opinion of love right now."
Available on: Apple TV
Midnight in Paris, 2011
This movie will spark your imagination. Follow a charmingly bewildered Owen Wilson as he stumbles through time in the foggy streets of Paris. Did it really happen? Or did he imagine it? Either way, it's magical and we want to watch it again and again—especially for another glimpse of that guy who plays Hemingway.
Standout line: "Nostalgia is denial – denial of the painful present… the name for this denial is golden age thinking – the erroneous notion that a different time period is better than the one ones living in – its a flaw in the romantic imagination of those people who find it difficult to cope with the present."
Available on: Hulu
Populaire, 2013
This little French film about an insurance boss and his quick typing secretary is one part sports movie, two parts rom-com, and altogether charming. We especially love the fun 60s fashion and whimsical action scenes in this quirky romance.
Standout line: "One gift in this world is enough."
Available on: Amazon Prime
When Harry Met Sally, 1989
First they hated each other. Then they were friends… Billy Crystal and Meg Ryan still charm in the godfather of all romantic comedies. This one has staying power.
Standout line: "I came here tonight because when you realize you want to spend the rest of your life with somebody, you want the rest of your life to start as soon as possible." 
Available on: Apple TV
Breakfast at Tiffany's, 1961
Because being broke, quirky, and single in the city has never looked so chic.
Standout line: "You can love somebody without it being like that. You keep them a stranger, a stranger who's a friend."
Available on: Apple TV
Bridget Jones's Diary, 2001
If we could only pick one Valentine's Day movie for the single person, it would probably be this. We get Colin Firth and Hugh Grant. An endless stream of cheeky references to Pride and Prejudice. And Renée Zellweger doing every single stupid thing we've ever done or thought about doing ourselves. Bridget Jones, you are the everywoman. And we physically need for things to work out for you.
Standout line: "Shut up, please. I am very busy and important."
Available on: Apple TV
Amélie, 2001
Our generation's gamine in the role that made her famous: a shy and charming romantic who mischievously meddles in other people's love lives. Trés sweet.
Standout line: "Failure teaches us that life is but a draft, an endless rehearsal of a show that will never play."
Available on: Amazon Prime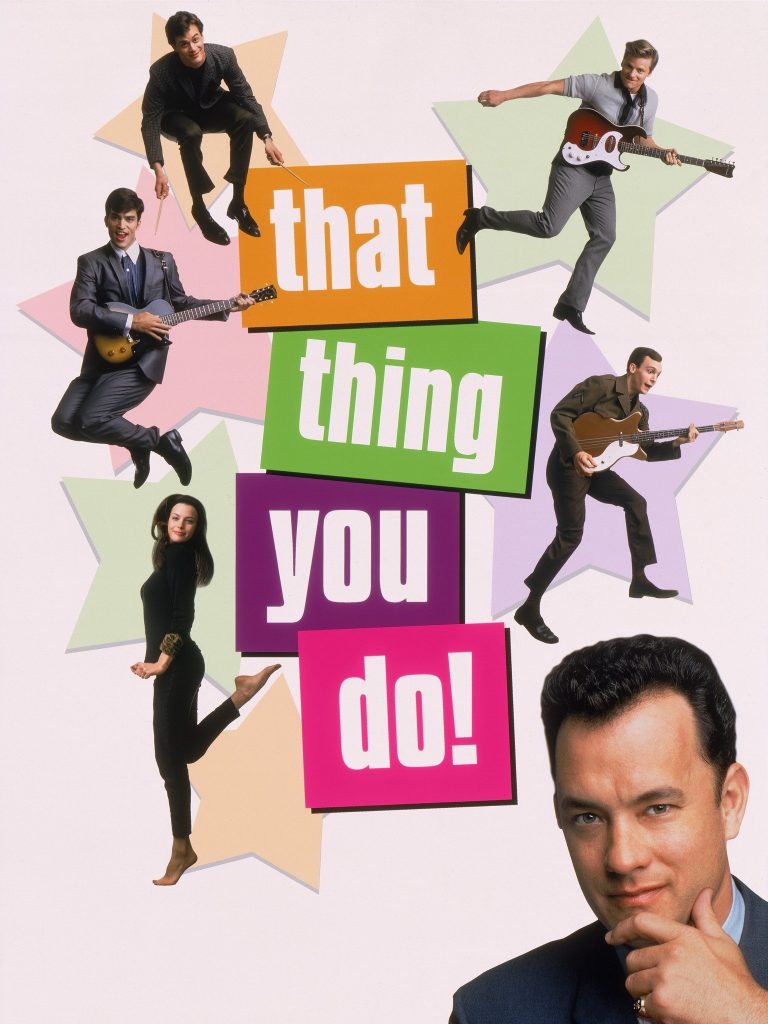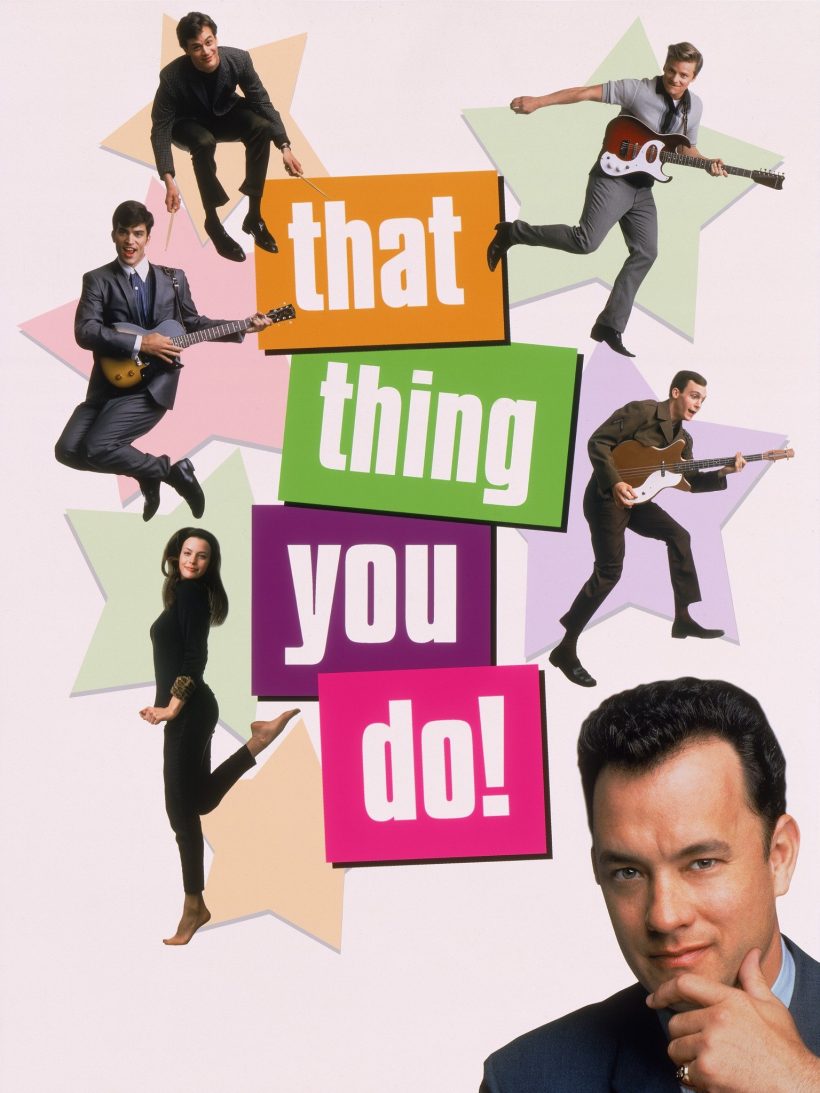 That Thing You Do! 1996
Liv is at her absolute loveliest in Tom Hank's directorial debut about an innocent group of high school musicians who become overnight sensations.
Standout line: "We came here to meet girls and dance, and we can't meet girls until we dance!"
Available on: Apple TV
Sixteen Candles, 1984
I have two words for you: Jake Ryan. If (like some of the girls in this office) you are somehow too young to have seen John Hughes' original brat pack movie, consider this one a personal assignment from me. You'll get to see the film that arguably defined "high school movie", Anthony Michael Hall at his most adorable, and one of the most classic on-screen kisses of the eighties.
Standout line: "I want a serious girlfriend. Somebody I can love, that's gonna love me back. Is that psycho?"
Available on: Amazon Prime
Romantics Anonymous, 2010
Two shy chocolate-makers come together in this sweet and subtle story with plenty of French ambiance. Bon appétit.
Standout line: "I'm sorry but it won't work. I love you and I know you love me. But it's a recipe for disaster."
Available on: Amazon
About A Boy, 2002
Okay, so this quirky little comedy based on Nick Hornby's 1998 novel doesn't end with a dream wedding, but trust us when we say it's exactly what you need this Valentine's Day: Hugh Grant at his best in a role that's meant for him, an adorable kid, and a heartwarming story that will have you believing in love of a larger kind.
Standout line: "Once you open your door to one person, anyone can come in."
Available on: Apple TV
Brooklyn, 2015
The costumes, scenery and dreamy 1950s world of director John Crowley's film are enough to have us mesmerized. But it's the innocent love between main characters Ellis and Tony that puts this Oscar-nominated flick on our all-time love list.
Standout line: "You'll feel so homesick that you'll want to die, and there's nothing you can do about it apart from endure it. But you will, and it won't kill you. And one day the sun will come out – you might not even notice straight away, it'll be that faint. And then you'll catch yourself thinking about something or someone who has no connection with the past."
Available on: Amazon Prime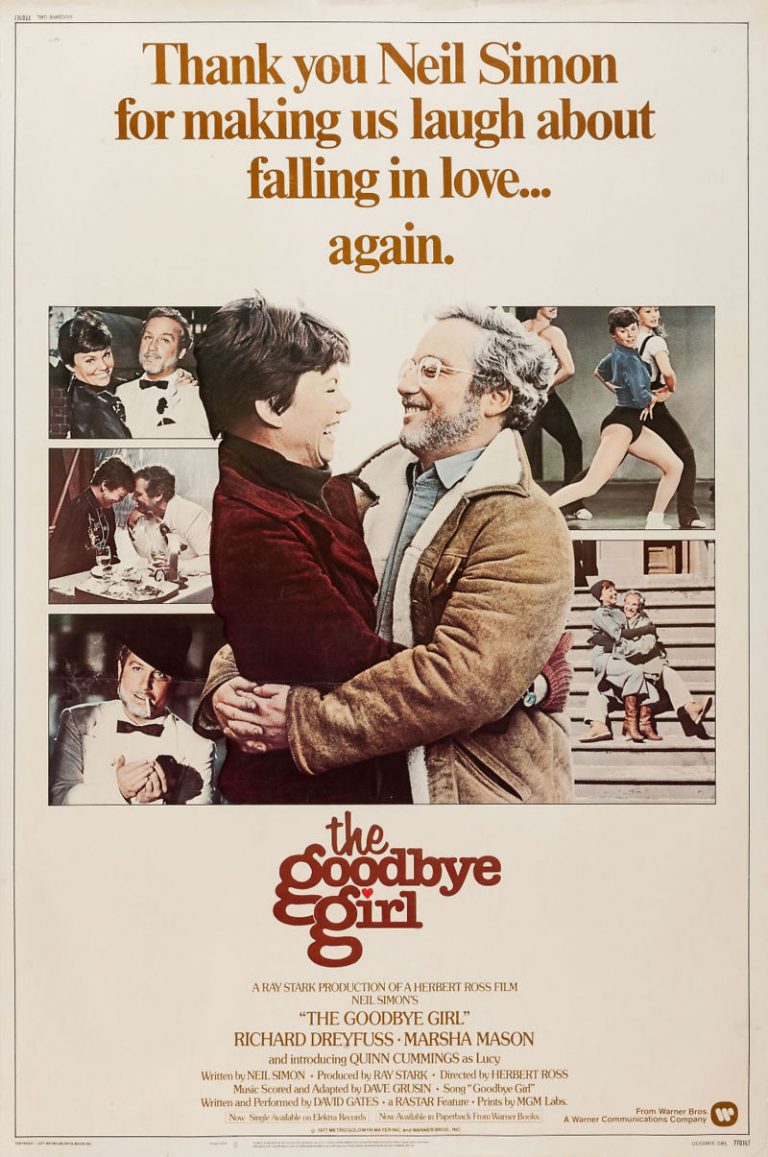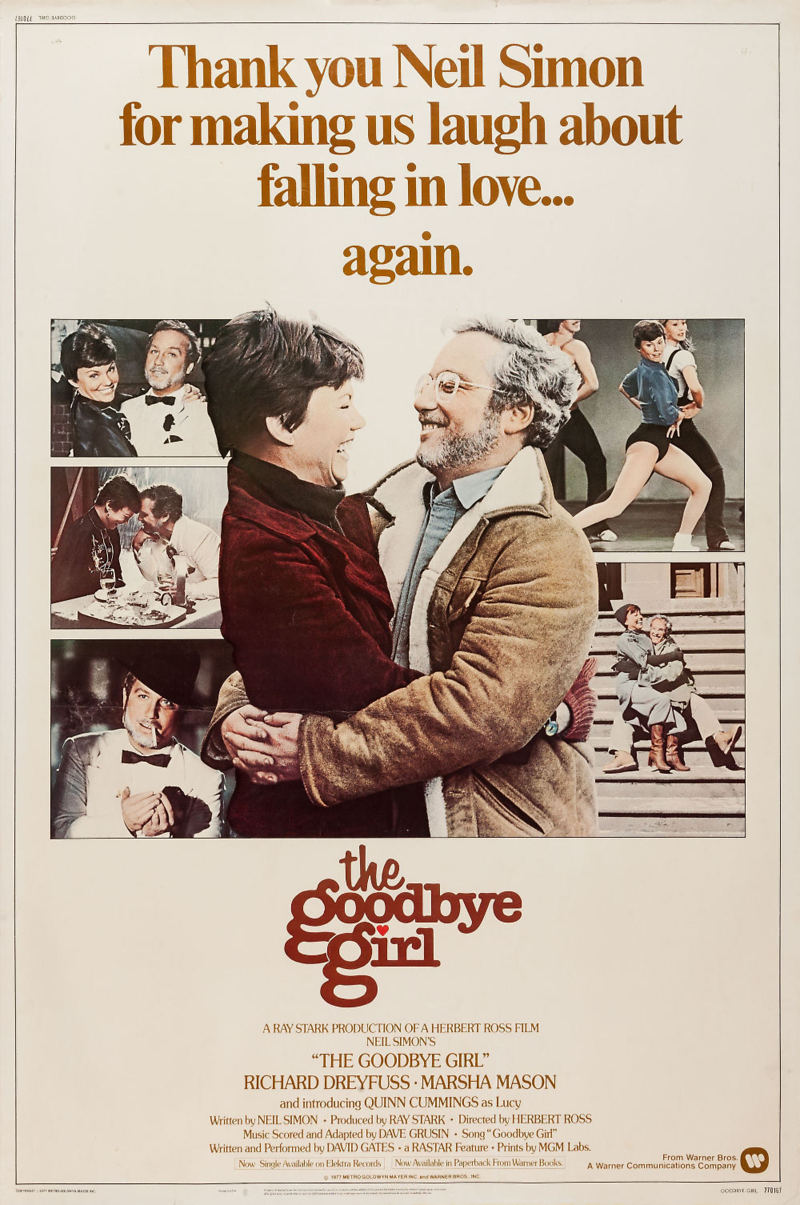 The Goodbye Girl, 1977
This screen adaptation of Neil Simon's famous comedy is ripe with the playwright's signature one-liners. Set in gritty 70s New York City, this old school rom-com delivers just what we want (even if we see it coming a mile away). One of Camille's personal faves!
Standout line: "You were never four-and-a-half, you were born 26."
Available on: Apple TV
The Mirror Has Two Faces, 1996
This 90s comedy charms with the unlikely pairing of Barbara Streisand and Jeff Bridges as lonely Columbia professors. When Barbara's sister takes the initiative to answer Jeff's personal ad, the two find themselves quickly falling into a very unconventional relationship. Produced and directed by Streisand herself, this movie has a great message about beauty for women. And hey, I don't know about you but I want to live in a world where Babs can turn down a desperate Pierce Brosnan. #anythingispossible
Standout line: "I tell you what I envy about people in love – I'd love it if someone knew me, I mean really knew me. What I like, what I'm afraid of, what kind of toothpaste I use."
Available on: Amazon Prime
Far From the Madding Crowd, 2015
Put on your PJs and break out the red wine and popcorn. This movie is pure escapism in the best way possible. Based on the classic novel by Thomas Hardy, this period drama stars Cary Mulligan as the beautiful and headstrong, Bathsheba Everdene. She has three suitors to choose from and (gasp) she even makes a few mistakes along the way. We love the story for its message of perseverance and the movie for the gorgeous English backdrop.
Standout line: "I am, as ever, in bewildered awe of anyone who can make this kind of commitment."
Available on: Apple TV
Annie Hall, 1977
Woody Allen's comedy starring himself and Diane Keaton goes well beyond the "rom-com" category it may have created. This is pure vintage Woody: neurotic, smart, dialogue-charged, and very funny. If you haven't seen this 1970s classic, we think you'll recognize the movie's influence on so many of the things you already love (think Sex and the City, When Harry Met Sally, and even Ferris Bueller's Day Off).
Standout line: "In California, they don't throw their garbage away. They make it into TV shows."
Available on: Apple TV
10 Things I Hate About You, 1999
The last of the great 90s high school movies, this is one cable classic we simply can't turn away from on a Saturday morning. And why should we? It's got a young Heath Ledger, all the high school archetypes we know and love, and it's even adapted from a Shakespeare play. So, it's kind of educational, right?
Standout line: "I know you can be overwhelmed, and you can be underwhelmed, but can you ever just be whelmed?"
Available on: Apple TV
Waitress, 2007
We loved her as Felicity, and well, for girls of a certain age Kerri Russell is forever. This time she's in her thirties, stuck in a boring job and a bad marriage. It's up to creativity, love, and luck to help her find a way to start life anew.
Standout line: ""I was addicted to saying things and having them matter to someone."
Available on: Apple TV
Pirate Radio (The Boat That Rocked), 2009
From the same gang who brought us Love Actually, this feel-good British comedy follows a ship of rogue deejays off the coast of England. We dare you to not smile throughout their voyage (which encounters the loss of virginity, a hippie wedding, and a love-fueled game of "chicken") all with joyful silliness (and an amazing soundtrack to boot.)
Standout line: "I plan on broadcasting from this boat till the day i die……and a few days after that."
Available on: Apple TV
The Princess Bride, 1987
Rob Reiner's VHS masterpiece is basically part of our collective ID at this point. To Will Smith (who once famously said you cannot be both sexy and funny at the same time) I present to you a young Cary Elwes. Touché.
Standout line: "Death cannot stop true love."
Available on: Disney+
Four Weddings and a Funeral, 1994
If you haven't seen this classic by now, then please add it to your must-watch list. A young bubbling Hugh Grant and a stunning Andie MacDowell (who just gets better with age) pair up in this hilariously romantic comedy. You'll laugh, cry, cringe, and swoon.
Standout line: "I am, as ever, in bewildered awe of anyone who can make this kind of commitment."
Available on: Apple TV
Like Water for Chocolate, 1992
There is so much emotional tension in this movie so prepare yourself. The beautiful Tita (Lumi Cavazos) is forbidden to marry her true love, Pedro (Marco Leonardi) since tradition dictates (as the youngest in the family) she must care for her mother. So, in a very anguishing twist, he marries her older sister, Rosaura (Yareli Arizmendi) even though he still loves Tita. Of course, you can only imagine the tension that ensues as a result. Just watch it and see what unfolds.
Standout line: "I'm a man of few, but firm, words."
Available on: Amazon Prime
Romeo & Juliet, 1996
The classic Shakespearean tale has been adapted many times but none of them bring it into a modern context quite like Australian director, Baz Luhrmann. The version of the tragic story has Romeo (Leonardo Dicaprio) and Juliet (Claire Danes) living in a post-modern city named Verona Beach where the Capulets and the Montagues are two rival gangs. The pair meet when Romeo crashes the Capulet's lavish masked costume ball (the fish tank scene is iconic!) and the rest is history. Not only will you love this contemporary adaptation but you'll also love the soundtrack (this Radiohead song is imprinted to memory) and the costumes (Romeo's Hawaiian shirt is a Halloween favorite).
Standout line: "If love be rough with you, be rough with love. Prick love for pricking and you beat love down."
Available on: Apple TV
Great Expectations, 1998
Another classic that was given a modern update is Great Expectations. There have been many director's who've attempted to improve upon this iconic tale but this one really stands out. Why? Well, first of all, the protagonists are a young Gwyneth Paltrow and Ethan Hawke. Secondly, the green with envy costume color scheme throughout the film is legendary (90s Donna Karen, say no more!). And once again, you will listen to this soundtrack on repeat and add it to your favorite albums of all time—we promise!
Standout line: "You aren't afraid of a woman who has never seen the sun since before you were born?"
Available on: Amazon Prime
Call Me By Your Name, 2017
We couldn't compile a list of top Valentine's Day movies without including this recent romantic (and tragic!) flick with everybody's heartthrob, Timothée Chalamet. The tension between the two is unbearable at times but try and watch this movie without experiencing goosebumps all over your body. This story of young love and self-discovery is incredibly moving and devastatingly heartbreaking but it's one we will watch over and over for its stunning cinematography and soundtrack (Sufjan Stevens nailed this one!).
Standout line: "I'll never have the courage to ask a question like that."
Available on: Amazon Prime
Carol, 2015
Another movie that proves love can appear in unexpected places and it can be, well, complicated. This was the case for Therese Belivet (Rooney Mara) who falls for the captivating Carol (Cate Blanchett) after seeing her at a 1950s Manhattan department store. Of course, you guessed it, the two women form a bond that quickly becomes a love with complicated consequences.
Standout line: "Dearest there are no accidents."
Available on: Apple TV
The Lobster, 2015
I've spent the past seven years defending my stance that this is the all-time greatest movie in existence. It's dark, it's funny, it's visually stunning and sad. In this dystopian world, single people have 45 days to find love. If they fail? They get turned into animals. The Lobster is a breath of fresh air for anyone who's tired of the soulmate trope, skeptical of happy endings, or just want to watch a beautifully authentic romance unfold before your eyes.
Standout line: "A lobster is an excellent choice."
Available on: Hulu
Sleepless in Seattle, 1993
While some movies filed under the rom-com/romance genre don't age well, Sleepless in Seattle will remain a forever classic. Meg Ryan and Tom Hanks make the ultimate on-screen 90s couple (You've Got Mail, anyone?). And while Rosie O'Donnell plays the perfect, cynical friend who points out all the failings of our modern conception of love, this movie will still make you root for romance. Note: I've also never wanted to purchase a houseboat in Seattle more.
Standout line: "Destiny is something that we've invented because we can't stand the fact that everything that happens is accidental."
Available on: Amazon Prime
Two for the Road, 1967
I watched this for the first time with my mom in middle school (romantic, right?). Like many of us, Audrey Hepburn is her favorite actress, and while Breakfast at Tiffany's is one of her standout roles, this lesser-known film is as romantic as it gets. There's nothing like a road trip through southern France to re-examine your twelve-year relationship. Golden Globe and Oscar nominations abound, and they're all definitely merited. What was considered an experimental film portrayal of love at the time remains a dramatic but heartwarming story of two people trying to recapture a faded passion. On another note: Audrey Hepburn's style = always on point.
Standout line: "What kind of people just sit there without a word to say to each other?" "Married people."
Available on: YouTube TV
North by Northwest, 1959
A spy thriller? For Valentine's Day? Stick with me. While Alfred Hitchock is more often associated with horror and suspense, I'd be remiss not to point out his ability to capture romance at its most intensely unique. Because it came out mid-century, some of the dialogue, of course, is a bit dated. But Cary Grant? Timeless.
Standout line: "I never discuss love on an empty stomach."
Available on: Apple TV
Something's Got to Give, 2003
It's not a list of romantic movies without a Nancy Meyers standout. If you're a Diane Keaton fan (everyone), love a good New England beach aesthetic, and can't get enough of an early 2000s Keanu Reeves (just me?), then this is the movie to be marathoning on V-day and beyond. Not only will you get a feel-good film out of the holiday, but trust me—buckle up for plenty of sartorial inspiration to come.
Standout line: "It's just a walk Erica, not a marriage proposal."
Available on: Amazon Prime
This post was originally published on February 12, 2018 and has since been updated.