The world of freelance writing has opened many doors for me. But, for someone who is just starting out in their career, it can be a difficult occupation to break into. Luckily, there are many freelance writing jobs for beginners, especially if you know where to look. Learn more in this article.
I started freelance writing a couple of years ago, and when I first started, I was so confused about where to find online writing jobs for beginners.
To be honest, I wasn't even sure how to get started freelance writing until I stumbled upon a few listings on Upwork. I then realized freelance writing was possible without having any experience, and decided it would be a perfect service for me to offer.
Sure, you might have to start out offering your services at a reduced rate, but once you find (and land) a few beginner freelance writing jobs online, you'll have more experience. With that means you'll be able to raise your rates and grow your clientele base.
 Here is everything you'll want to know about finding freelance writing jobs when you're just starting out.
What is Freelance Writing?
Before digging into freelance writing jobs for beginners, you should know precisely what freelance writing is. 
Essentially, you are considered a freelance writer if you work for yourself. You seek out clients on your own in order to make an income in exchange for your services.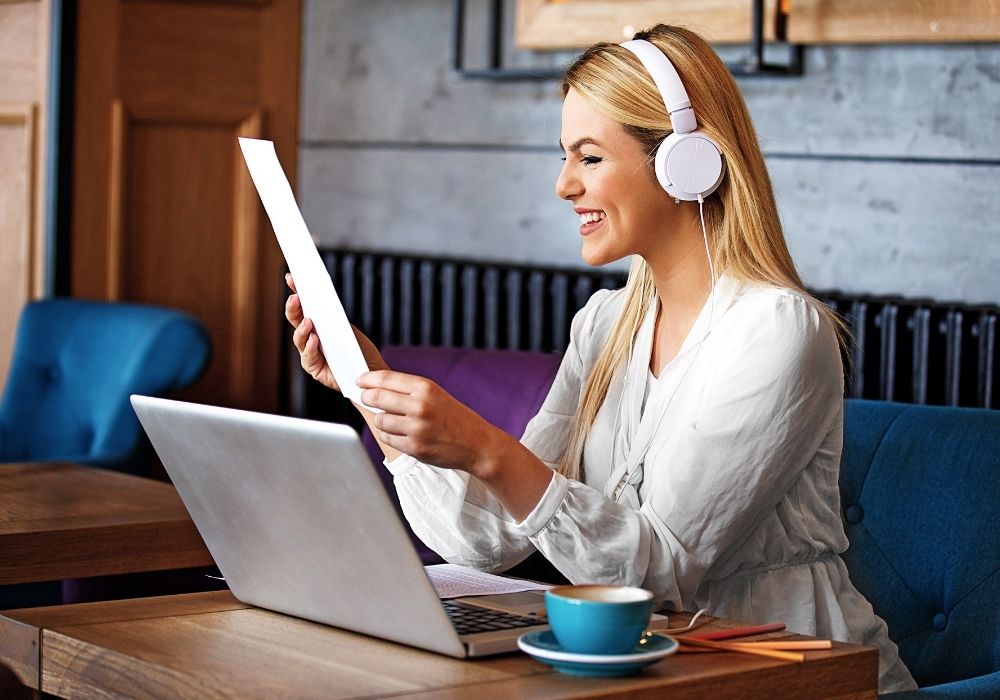 Freelance writing is a pretty popular method of making an income online, especially among digital nomads. Once you have a steady clientele, you can make a living off solely writing articles and you can work from literally anywhere in the world.
Most freelance writers will write whatever is needed by their clients, but they usually have a specialty of some sort.
For instance, I focus my freelance writing on blog articles, but many other people might concentrate on website copy, scriptwriting, and even writing for novels as a ghostwriter.
The main appeal of freelance writing is that not only are you your own boss, but you can work from absolutely anywhere that you want for the most part. That means if you are the most productive by the beach, then you can work there. If you're a night owl, then just write at night.
Freelance writers do a lot more than just writing. They also research, edit, and are in charge of every other facet of their business. This includes tracking payments, sending invoices, and being their own customer service representative.
Because so much of the world is digital in the twenty-first century, a lot of companies look to outsource their writing to freelancers rather than hiring someone full-time. Not only can this be more financially viable to companies, but it ensures they're hiring specialists. 
Best Freelance Writing Sites For Beginners
One of the best places to find freelance writing jobs for beginners with no experience is online. Get paid to write with these top websites. 
1. SolidGigs
When you're just starting out on your freelance search, SolidGigs is a great place to start. What makes SolidGigs so great is that you can set up email alerts for different jobs so that every day, you can get an email with new positions that might interest you.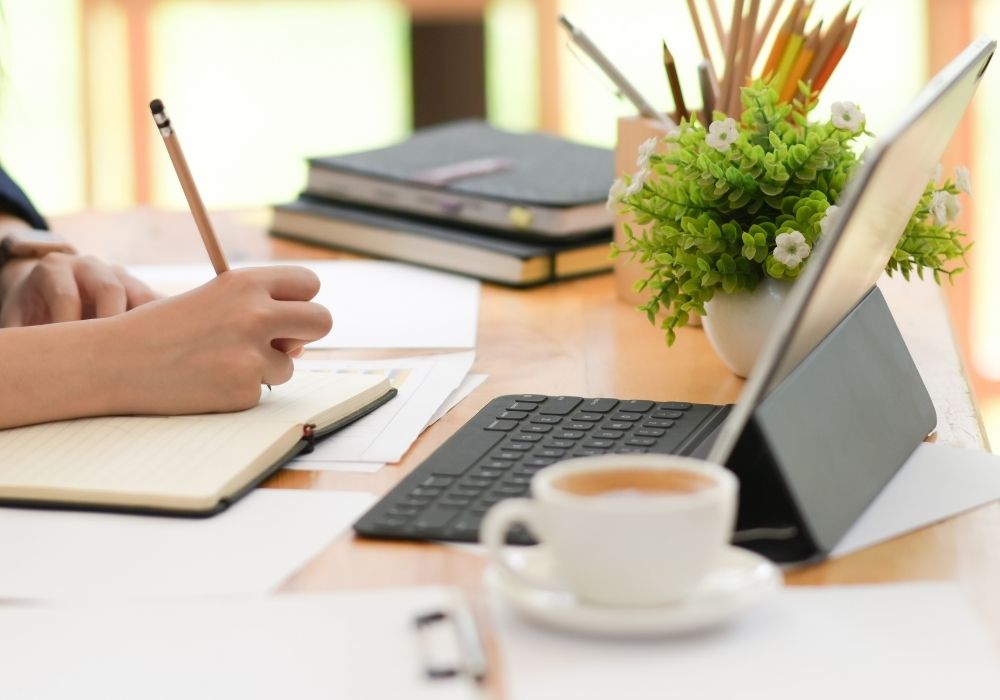 SolidGigs looks online at other freelance websites and job boards to find work that you'd be interested in. It saves you the time of doing all the research yourself so that you can focus more on growing your business.
A platform like this helps you stay on your toes and keeps you consistently searching for new clients, which is very helpful when you are a new freelance writer.
You do have to pay a fee of $35 per month, or $21 per month if you pay for one year up front. You can sign up for a free 7-day trial, so it's worth it to at least see if it helps you find any clients in the first month.
Click here to learn more and give it a try for free for 7 days.
2. FlexJobs
FlexJobs is great for finding work-from-home jobs all over the world and features quite a few freelance gigs as well. That's why it's one of the best places to find freelance writing jobs for beginners. 
Plus, FlexJobs has been consistently ranked as the #1 work-from-home job site, which has only grown over the past year. The company is verified and has been featured on CNN, CNBC, and USA Today, among other news outlets.
Using FlexJobs comes with added benefits that you won't find while checking out other freelance sites on this list. For example, you can access career coaches, reviews of companies, and resume reviews if you need one.
The website consistently lists jobs among top-notch companies, including Salesforce, Dell, Capital One, and even Apple.
There are also lots of jobs listed for smaller businesses too, which is where you are more likely to find a freelance position that offers from-home jobs. At the moment, there are almost 30,000 jobs listed on the site!
You do have to pay a membership fee, but refunds are offered in case you find that FlexJobs is not a good fit for you and your business. Click here to learn more about FlexJobs. Use promo code "NOMAD" at check out to receive 30% off the membership fee. 
3. Upwork
Many freelancers have a love-hate relationship with a website like Upwork, but when you are just starting out, it's a great website to start searching for positions. There are tons of freelance writing gigs on Upwork.
This website works a bit differently than others. Essentially, you must purchase "connects", which are like coins that you can use to apply for different jobs.
When you apply for a position, you let the client know exactly what your rates are. However, you can't talk to the client at all unless they decide that they are interested in learning more about you, and they have some interview questions to ask.
Upwork can be hit or miss because, in my experience, I hear back from approximately one out of every ten jobs that I apply for.
This can be very time-consuming, but when I was first starting out, I stopped at nothing to get at least one gig on Upwork, and now I've had more than twenty.
When making bids on Upwork, you also want to keep in mind that the platform does take 20% of everything you make up until you make $500 with a client. Make sure you don't undercharge when working on here and remember about the percentage taken. Find out more in my article about how to make money on Upwork.
4. Freelancer
Freelancer is a site that I've used before in order to find freelance jobs. While I haven't had any luck on the site, I have a few business friends who have and absolutely swear by using Freelancer to find new gigs.
The easiest freelance website to compare it to is Upwork. All payments are made through the website and you also get hired and apply to jobs using the platform itself.
On Freelancer, you'll be able to find freelance writing jobs that pay fixed-rate prices and jobs that are hourly if that's what you prefer.
Another way Freelancer is similar to Upwork is that you also have to pay to make bids on jobs every month, and a fee is taken from all of your invoices in order to keep the platform up and running.
However, when you are just beginning, this is an easy place for you to find freelance writing gigs.
One downside to Freelancer is that there are millions of people on the platform looking for positions, which means that the competition is tough.
Make sure to apply to jobs that you have the experience level for to make sure that you hear back from at least a few potential clients on the platform.
5. Fiverr
You'll find that most freelancers have a preference between Fiverr and Upwork, but both are websites that you can have similar experiences on.
Fiverr works a bit opposite to other freelance job platforms, in that you as the freelancer post your services and wait for clients to accept.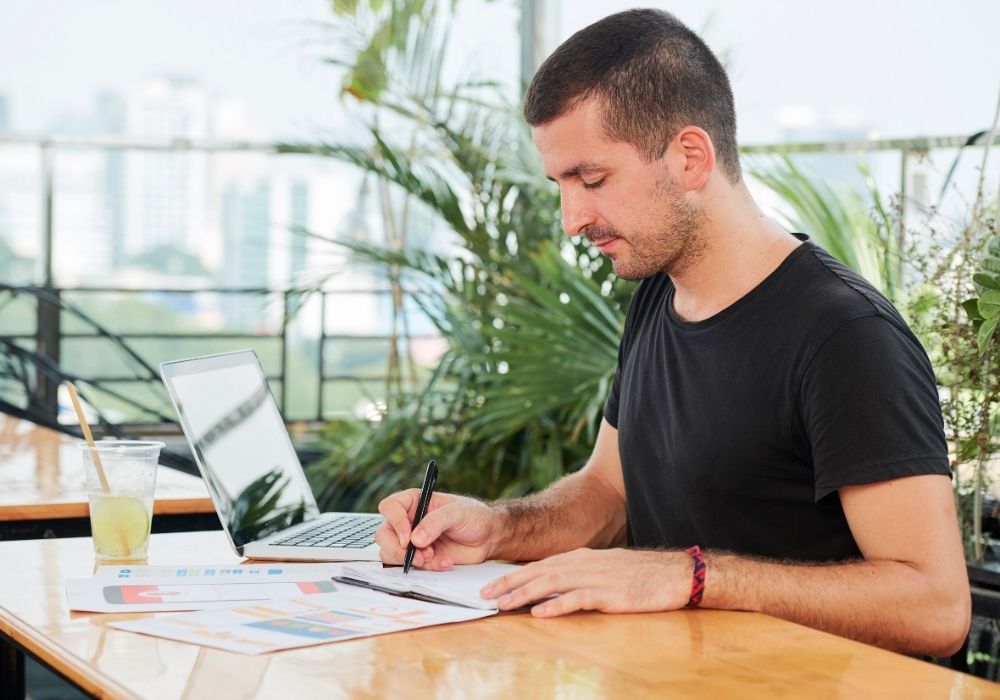 When setting your price, you want to make sure that you aren't lowballing yourself, but you also don't want to overcharge based on your little experience.
When writing your descriptions, you also want to be extremely clear about what you are offering. What format will the article be in upon delivery? What's the turnaround time? Will you be supplying photos? What about SEO research? Think about these questions.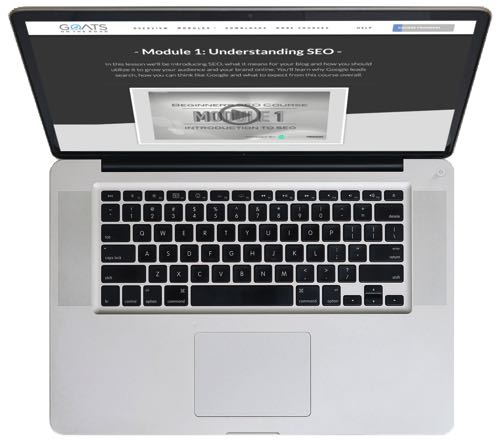 Grow Your Website & Earn Money
In our Free SEO Training, we teach you how to take your hobby blog and turn it into a full-time, money-making machine using Advanced SEO and our ABC Monetization Formula that works on any type of website or blog. 
It can take a while to get an interested client on Fiverr, especially because some people on the platform, unfortunately, are scammers. However, it's pretty easy to tell when a potential client is a little shady, so just make sure you only respond to legit inquiries.
I suggest getting yourself on Fiverr ASAP and then checking other websites on this list to not put all of your eggs in one basket. Learn more: How To Make Money on Fiverr
6. Behance
Anyone who is looking for a creative job can find listings for new positions on Behance. While you probably think of Behance as a website for showcasing a portfolio, it's a great site to find freelance writing jobs online for beginners.
Behance has its own creative job board, which is free for anyone to use. People consistently post job postings on there every day, though you have to look closely to find the ones that you are actually a good fit for.
Some of the jobs are posted by larger companies, but a lot of them are actually from small businesses that are just looking for some one-time help from a freelancer, which can be perfect for a beginner like you.
Before you start applying to any positions on Behance, make sure you take the time to set up your portfolio. In order to apply for a job, you usually have to submit your portfolio that is on the platform. If you don't have one set up, then you are already one hundred steps behind.
Consistent writing jobs aren't always posted on this site, but there are usually many copywriting and ghostwriting positions if you look closely throughout the job listings.
7. Media Bistro
Another place to look for freelance writing jobs for beginners is on Media Bistro. This is a website that mostly shares positions in the communications field, so if you are interested in freelance writing, you can surely find a few possible clients here too.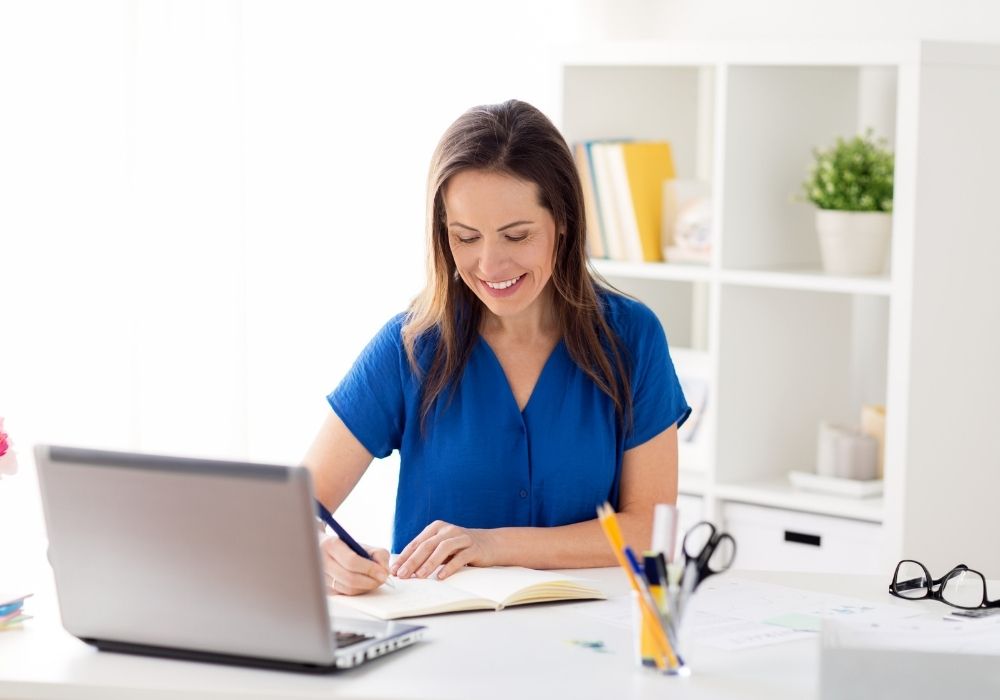 While not every job is work from home, if you look through the listings closely, you will be able to find remote positions.
Media Bistro works a bit similarly to other websites like Indeed. There is a search bar where you can type in the specifics of the type of job you're looking for, and you can also check the remote filter to find only work-from-home jobs.
What's excellent about Media Bistro is that there is also an experience-level feature, which is perfect if you are just starting out as a freelance writer. While you may get lucky and land a gig higher than your experience level, for the most part, you want to apply to beginner positions only.
The website lists tons of freelance writing gigs, including ones for companies like Health Digest, The List, Hearst Television, and Move On.
8. Freelance Writing Jobs
Yes, there is actually a website called Freelance Writing Jobs, and it stands out from the rest of the job boards on this list for a good reason. It only features writing jobs, which makes your job search a lot easier—no more searching through endless listings to find the one perfect position for you.
You can expect Freelance Writing Jobs to update their listings every weekday. While the listings are not as robust as you may find on other sites, the amount of time you save using Freelance Writing Jobs is worth it.
Each set of job postings is published as a blog post on their website. Then, the positions are broken down into sections based on what they're for. As an example, there's usually a content writing section and a copywriting section, among others.
The majority of the jobs on Freelance Writing Jobs are remote, which is excellent because you can apply no matter where you are located. Most listings also include a potential income, so you can tell if it is worth it for you to apply or not.
Unlike other platforms, Freelance Writing Jobs is simply a job board. This means that you can't apply through their website. Instead, they provide links for you to follow to the company's actual website, which is where you can apply for the gig if it sounds like the right fit.
9. ProBlogger
Next up is ProBlogger, one of the best places to find online writing jobs for beginners. Similar to the board on the list before this, ProBlogger is focused solely on sharing writing gigs for freelance writers.
What sets ProBlogger apart is that it was started by a blogger, so you know that the website's intentions were most likely to help people find blog writing gigs. So, if you want to focus on blog article writing, then this could be an excellent website for you.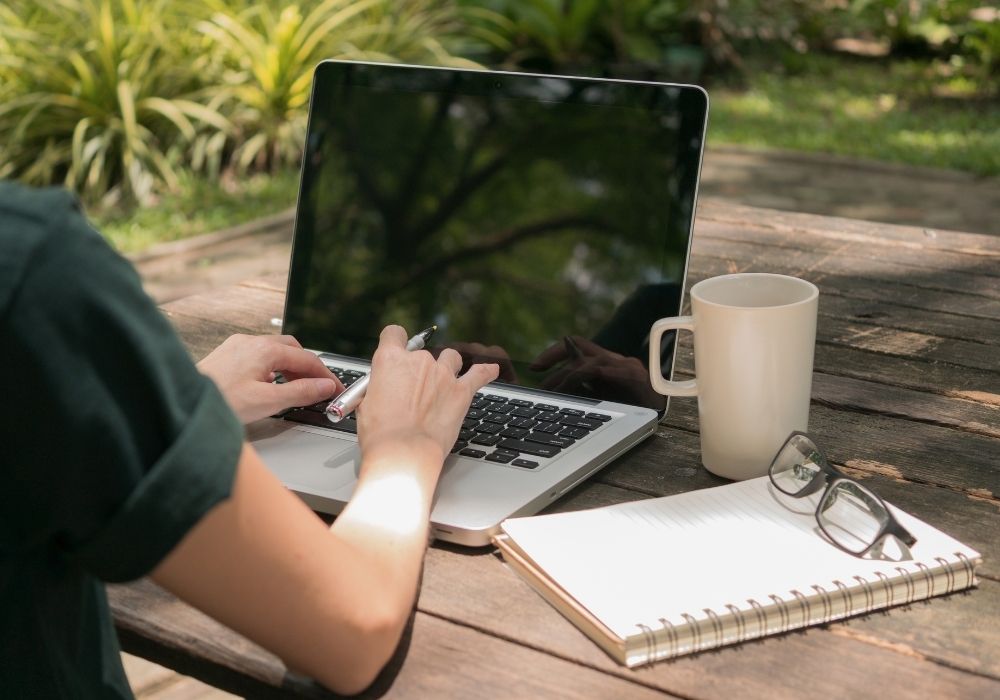 Unlike some other websites that require a monthly membership fee, you can look through all the listings on ProBlogger for free.
This isn't a job board that you have to pay for, which means you can check in on it every once in a while to see if there are new listings that are perfect for you.
One thing to keep in mind is that there aren't many positions posted every day. There are usually just a few posted daily, and ProBlogger can be a competitive website.
I suggest checking in at least once a week to see if any jobs are a good match. Not every job is remote, so make sure you find a job that's either listed as remote or near you.
10. Freelance Writers Den
Last but not least is Freelance Writers Den. This website is a job board and tons more, so as a new freelance writer, you can genuinely get a lot out of this website, and it's worth investing in.
The website was written by a freelance writer named Carol Tice, who has helped countless freelance writers get on the path to success. Some of the writers she has helped have even ended up making six figures after making as little as $500 per month the year before.
With the Freelance Writers Den, you get access to a job board showcasing new positions that you might be interested in, but you can also get access to courses that will help you with your freelance writing journey.
What's even better is that the website also has a forum where you can ask whatever question you may have. As a new freelance writer, having others in the same field to ask questions to can be extremely helpful.
At the moment, there is a waitlist to join, but the membership usually costs around $25 per month, and the amount of social proof on the website should more than sell you on paying that price. What you'll get out of this site, with lots of hard work, is worth way more than $25.
How Much Do Freelance Writers Make?
The average income for a beginner freelance writing job will be less than the pay for someone who has been in the field for a while.
Truthfully, the amount made per article varies depending on your niche, the type of writing you do, and who you are working for.
For example, when I first started freelance writing, I had some clients who preferred I charge per word and others who preferred I charge per article.
When it comes to blog article writing, most freelance writers in the beginning stages will make around $50 USD per article, at least from my experience. These articles are usually about 2,000 to 3,000 words.
When you are just starting, larger companies will most likely pay around the same as you'd be paid by a client. Most online freelance writing jobs for beginners have a payout of around $35 to $50, which is comparable.
As you work more, your pay will increase, and the more in demand you get, the more your payout per article will be. Most mid-range freelance writers charge around $0.25 USD or higher per word, which can add up quickly.
If you can niche down a bit, then you will most likely be able to charge higher rates, even if you don't have the experience. People will pay for your knowledge and expertise.
5 Tips For Landing An Online Writing Job
Follow these tips to help with applying, and landing a freelance writing job online.  
1. Focus on the writing that you have done, even if it wasn't professional
A lot of online writing jobs for beginners will want you to have at least some writing experience. So, focus on the writing you've done in the past, even if it was for your academics or just for fun.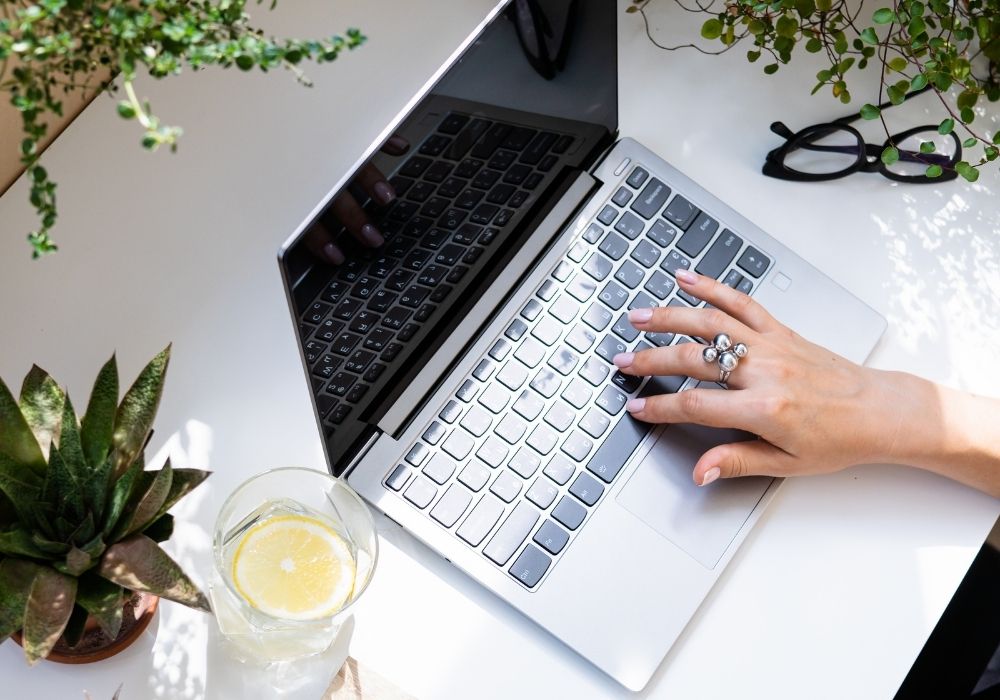 This means that if you've run your own blog for a year or two, let people know about it in your proposals.
Start a Blog & Get a Free Course! 
When you start a blog, you'll get our WordPress Beginner Blogger Course for free. This course shows you how to start, design, and grow a professional website from scratch… even if you're not tech-savvy.
Any writing experience puts you ahead of other beginners, and if you explain how you can leverage your writing experience, you'll be off to a great start.
Some clients may even want to see some of your past examples, which brings me to #2…
2. Be prepared to show examples of your work
Have a few of your writing pieces stored on Google Drive or somewhere else (maybe even create a website for your freelance work). You'll want something that is easily accessible on your computer so that you can easily send them to potential clients.
As I said, even if it isn't a travel article and you're applying for a travel writing position, the client will be happy to see at least some examples of your work.
If you don't have any examples of your work, then take the time to write up a few short pieces (500 to 1,000 words) just so that you have something to show a potential client in case they ever ask. Any way that you can showcase your work puts you ahead of the competition.
3. Don't work for free, but you may have to work for less to get testimonials
When you are looking for online article writing jobs for beginners, you may find that many have low payouts, and that's okay.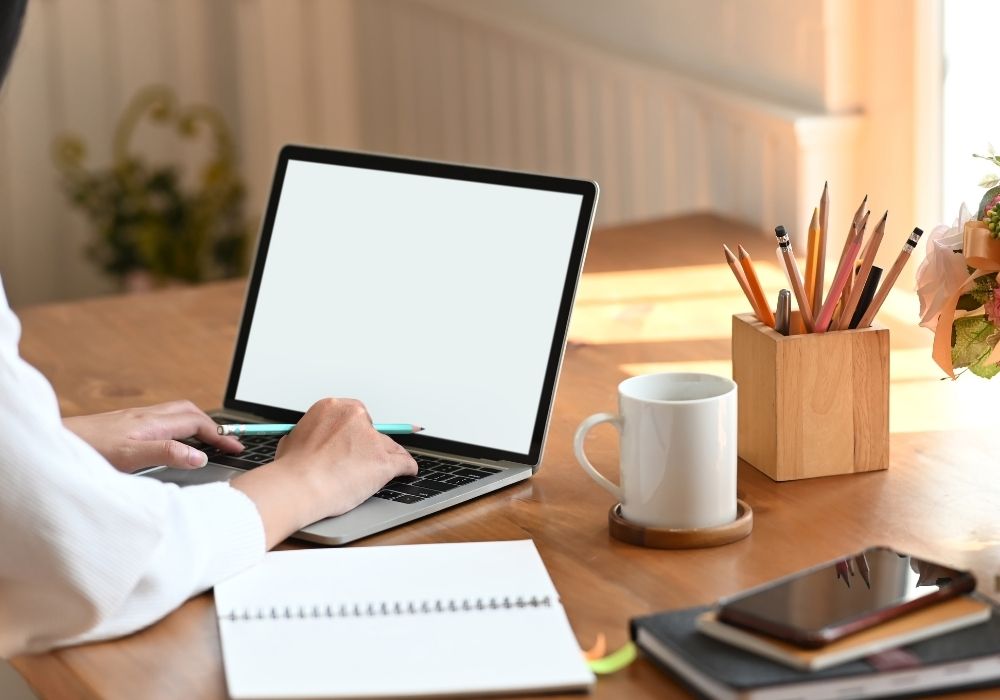 Almost everyone who just starts out in this career prepares to take low pay for a few articles to get a few clients under their belt.
After you write each article and finish up with a client, be sure to ask for a testimonial so that you can have some social proof on your freelance website to show potential clients that you have worked with other people before.
4. Share your services everywhere that you can
All beginners looking for freelance writing jobs need to showcase that they are looking for work everywhere. Post it on your website, to Facebook, Instagram, LinkedIn, and even email your friends and family to see if they have any potential leads for you.
You never know who might need exactly what you offer. Plus, if you get a referral from someone you know, you most likely won't have a difficult client, making your life a lot easier.
5. If you have expertise in a particular industry, let people know
Some people might post freelance writing jobs for beginners stating that they want someone with expertise in a specific industry. I see this all the time for health, travel, and lifestyle niche writers.
If you have any experience working in any of those industries, then let people know that. Even though you may have absolutely no writing experience, if you've worked in the industry or have a hobby within that niche, you're more likely to get the gig.
Conclusion
Freelance writing is a rewarding line of work to be involved in, and the freedoms that come along with it are an added bonus that makes the job even more appealing.
The trick to being a successful freelance writer is always to market yourself and never stop pitching. With the right amount of self-marketing, you'll soon be well on your way to being well-known in this field of work.
I wish you the best of luck with your freelance writing career.
Like This Article? Pin it!