There are lots of fantastic things to do in Shkoder, a cool, lake-side town in the North of Albania. Shkoder is probably one of the most underrated places in Albania. It's Albania's cultural capital and has a fun atmosphere, a perfectly picturesque city center to explore, and plenty of cool things to do.
Shkoder is also the entry point to the Albanian Alps, so if you love to hike, you won't want to miss it. If you're planning a trip to Albania, Shkoder should definitely be on your list of places to visit. If you're wondering what to see in Shkoder, read on for my top 15 best things to do here.
Best Things To Do in Shkoder
There are so many amazing things to do in Shkoder, known locally as the cultural capital of Albania. From its beautiful center to the incredible nature on its doorstep, you may never want to leave.
Here are some of my favorite places to visit in Shkoder to help you plan your perfect trip:
1. Stroll Down Rruga Kolë Idromeno
One of the first things to do in Shkoder when you arrive is to head right into the center and explore. The center is a pedestrianized area that's filled with many cute, boutique shops, cafes, restaurants, bars, ice cream parlors, and more.
The streets are cobblestoned, the shops are brightly colored, and there are squares and patios everywhere with locals sipping on coffee and watching the world go by.
Take a lazy stroll through this area, particularly the main street of Rruga Kole Idromeno, and immerse yourself in life in Shkoder. It's the perfect introduction to this beautiful city and is one of the best places to see in Shkoder.
Address: Rruga Kole Idromeno, Shkoder
2. Explore the Shkoder Historical Museum
There are lots of great museums in Shkoder, but if you only have time for one, then I recommend you head to the Historical Museum.
It's one of the top things to do in Shkoder for those that want to learn more about its fascinating past. The museum is split into different time periods, ranging from ancient times and Illyrian tribes, through the Ottoman Empire until modern times.
The museum is housed in a former Venetian merchant's house and looks beautiful. The museum itself is interesting and well-presented, with lots of artifacts and information to keep you engaged. If, like me, you love history, then you'll easily see why this is one of the most popular tourist attractions in Shkoder.
Address: Shkoder Historical Museum, Rruga Oso Kuka 32, Shkoder
3. Take a Boat Trip on Komani Lake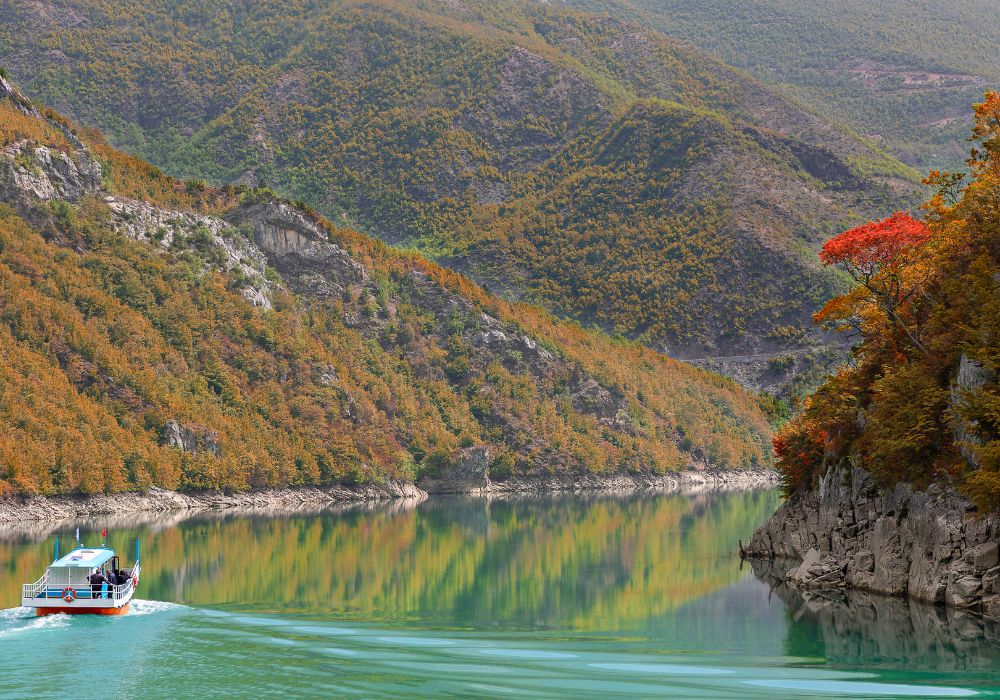 A huge part of Shkoder's appeal is the stunning scenery and nature in this part of Albania. Nowhere is that more apparent than Komani Lake; one of the most beautiful places to visit near Shkoder.
To really immerse yourself in the incredible nature at Lake Komani, I would highly recommend the Shala River & Komani Lake day tour. From Shkoder, you'll first head to Vau i Dejes Lake for some incredible, unspoiled views. The tour then takes a boat through Lake Komani and onto the Shala River.
You'll get the chance to hike around Lake Shala, one of the wildest hiking spots in the area. And if you're really brave, you can take a dip in the river itself. Nicknamed Albania's Thailand, the views here are spectacular. It really is one of the best places to visit in Shkoder. The tour will collect you from your accommodation in Shkoder.
Address: Komani Lake, Shkoder
4. Visit Albania's Northern Blue Eye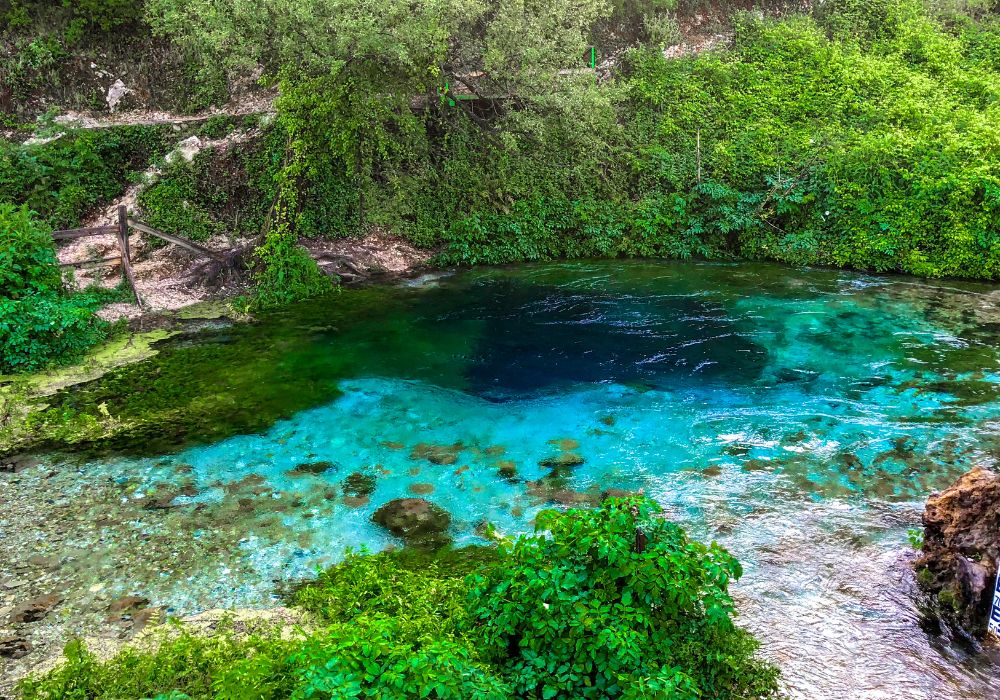 The Blue Eye in Theth (not to be confused with the Blue Eye near Saranda) is one of the most incredible things to do around Shkoder. It's a stunning waterfall nestled in the Albanian Alps that's reached by a 3-4 hour hike through the mountains.
Combine your trip to one of the best Shkoder attractions with a visit to nearby Grunasi Waterfall with this perfect 1-day waterfall tour. You'll have a guide to lead you on the 17-kilometer hike to the Blue Eye, as well as transport to both waterfalls and through some of the stunning landscapes of the Albanian Alps.
You can take a dip in the waters when you arrive – it's perfect after that hike. The whole experience is a stunning day out and one of my absolute top things to see in Shkoder.
Address: Blue Eye, Kaprre e Gimajve, Theth
5. Hike the Accursed Mountains
One of the main events in northern Albania is the Accursed Mountains. Named possibly due to the perception that they are unsurmountable, the Accursed Mountains, or the Albanian Alps, extend from Albania through Kosovo and Montenegro.
This incredible 4-day guided hike through the Accursed Mountains is every hiker's dream. It's truly one of the most incredible places to visit in Shkoder and perhaps the whole of Albania. You'll have a personal guide throughout the trip and will stay at local guesthouses each evening.
You'll see some of the wildest and most incredible scenery that Albania has to offer. If you love to hike, this should definitely make it onto your Albanian itinerary.
Address: The Accursed Mountains, Northern Albania
6. Head to Rozafa Castle at Sunset
Rozafa Castle is located just outside the main city center and is definitely one of the top things to do in Shkoder at night. You can explore the ruins or head into the museum to learn more about the castle's unique legend.
It's rumored that three brothers attempted to build the castle, but the foundations wouldn't hold. On the advice of a wise man, one of their wives was buried alive in the walls, in the hope, it was said, that the foundations would hold firm.
She accepted her fate but requested that half of her be exposed to comfort her infant son. A life-size sculpture of the wife is visible at the castle today.
I hope the legend isn't true, but I would definitely recommend coming here for sunset nonetheless. It's one of the most romantic things to do for couples.
Address: Rozafa Castle, Rruga Rozafa, Shkoder
7. Kayak on Lake Shkoder
Lake Shkoder is the largest lake in Southern Europe and is one of the biggest bird reserves on the continent. It's right on the doorstep of Shkoder itself and is a must-see if you're staying here.
You can either take a stroll around its shores, hire bikes to travel a bit further, or rent kayaks and paddleboards to get an even closer look.
You can rent kayaks and stand-up paddleboards at Drini Times Watersports to head onto the lake, get away from the city and be at one with nature. It's an excellent adventure for both kids and grown-ups and so for me, it's one of the best things to do in Shkoder for families.
Click here for directions to Drini Times Watersports and Birdwatching Center for kayak and paddleboard hire.
Address: Lake Shkoder, Shkoder
8. Take a Day Trip to Boge
If you want to learn more about life in Northern Albania, then one of the best things to do in Shkoder is to head out on a day tour to nearby Boge.
This fun-filled day trip will take you from Shkoder into Theth National Park where you'll stop at some incredible panoramic viewpoints to marvel at the landscape inside the Park. Once you arrive at Boge, you'll meet local inhabitants and learn about local life in the village.
This is an excellent way to escape the city and the experience feels like you're going back in time. The local-led tour through the village and surrounding areas is both fascinating and extremely peaceful. It's one of the most beautiful places to visit in Shkoder.
Click here for the Theth National Park and Boge Village tour.
Address: Boge, Shkoder
9. Marvel at Ebu Bekr Mosque
The Ebu Bekr Mosque is a really impressive piece of architecture within the city. It was rebuilt in 1995 and so is a very modern and picturesque place to visit.
You're welcome to head inside so long as you come outcome of prayer hours, and photography is permitted both inside and out. I love marveling at the stunning detail inside and learning more about the Muslim religion here.
It's one of the best free things to do in Shkoder and is also an excellent way to learn more about the religious influences on modern-day Albania.
Address: Ebu Bekr Mosque, Rruga Fushë Cele 1, Shkodër
10. Enjoy a Bike Ride to Shiroka
One of my favorite things to do in Shkoder is to hire a bike and explore on my own. Shkoder has an excellent reputation and infrastructure for cycling and so it's super easy to rent a bike and be on your way.
I would definitely recommend heading to nearby Shiroka by bike. You can hire bikes in the center of town and then follow Lake Shkoder along to the quaint village of Shiroka.
It's a 14-kilometer round trip and the terrain is flat; it's a nice easy ride that offers some excellent views of the lake along the way. Shiroka is famous for its carp, so stop for a fish lunch on the shores of the lake before returning to Shkoder. I'd recommend hiring bikes from Eko Club, who also serve excellent food.
Address: Shiroka, Shkoder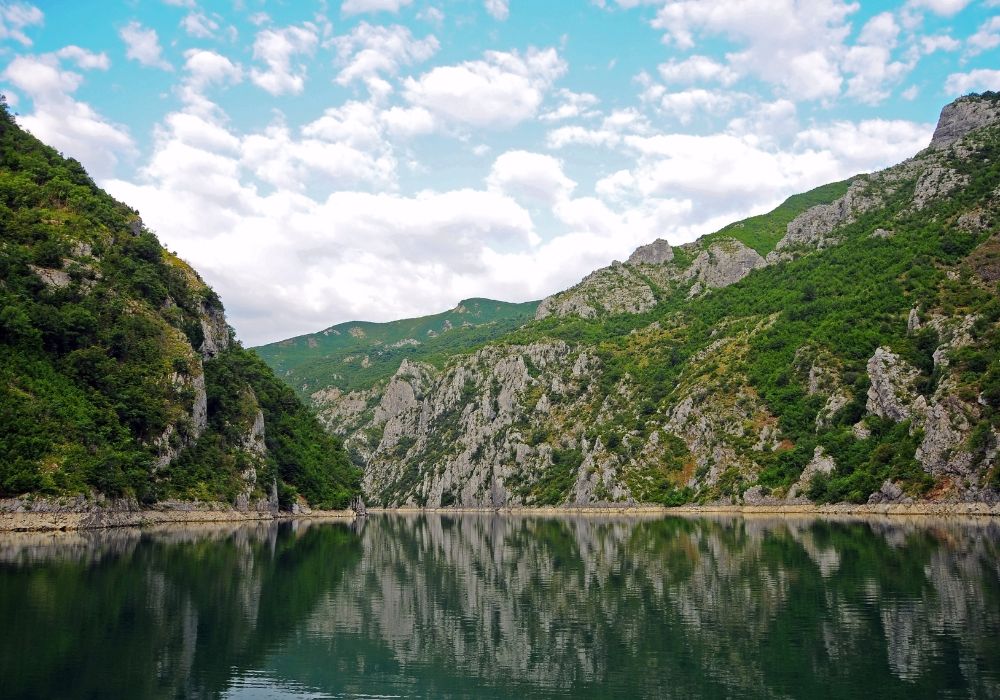 As you can probably see, the best things to do in Shkoder are found in the great outdoors. The nature and countryside here is some of the best in the country and you can see some of the most unbeatable beauty on this 2-day adventure tour.
Over two days, you'll visit some traditional rural villages before crossing the magnificent Komani Lake by boat. After, you'll go kayaking on the Shala River where you can take a refreshing swim if you're brave enough, (the water is pretty cold!).
You'll also stay overnight and enjoy breakfast at a traditional guesthouse before heading back to Shkoder. This tour is really spectacular and is a highlight of the things to do in Shkoder.
Address: You'll be collected from your hotel on the tour and will visit the Komani Lake and Shala River.
12. Head Out to Mesi Bridge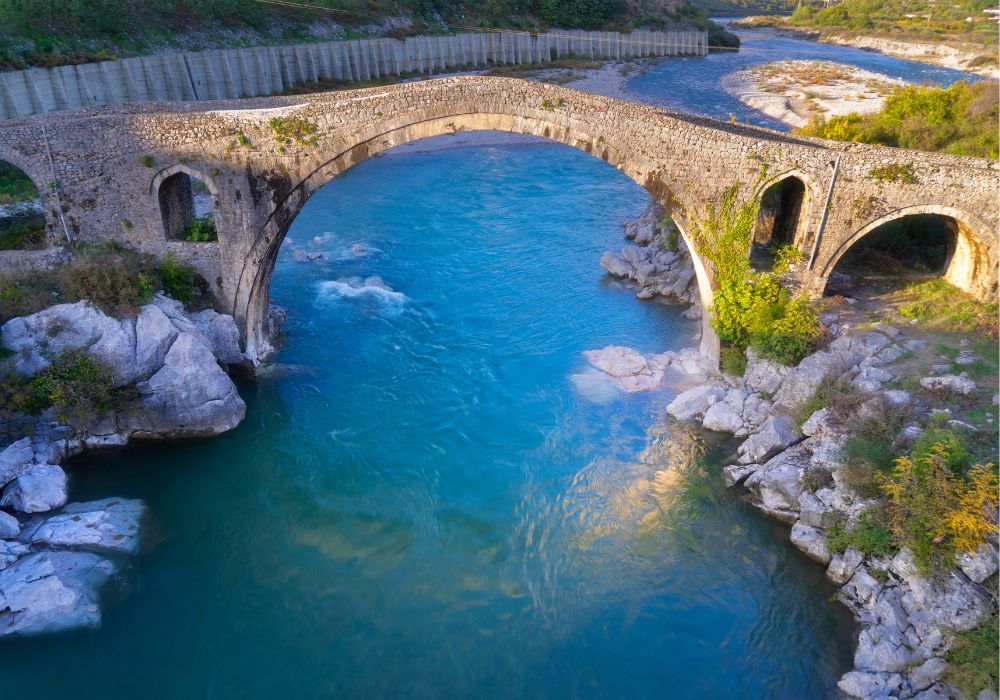 The Mesi Bridge is a historical bridge, built in traditional Ottoman design. It's around 108 meters long and has 13 wonderful stone arches. It connects the two sides of the Kir River and is the highest river crossing in Albania.
It's been well-preserved and is an incredible site to behold. It's no surprise that it's one of the most photographed Shkoder attractions.
While it's not somewhere that you need to spend a great deal of time, it's definitely worth a visit to enjoy views over the river and city and to take some incredible photos.
Address: Mesi Bridge, Shqipëri, AL, Mes 4012
13. Take a Day Trip to Montenegro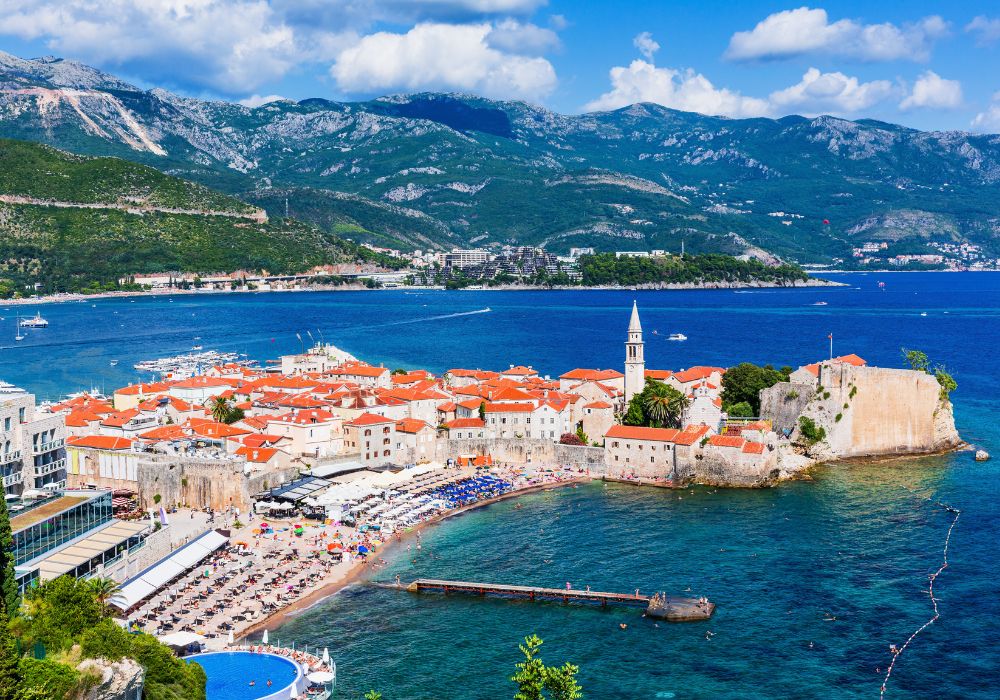 As Shkoder is right on the Albanian border, one of the best things to do near Shkoder is to actually visit another country. You can easily visit Montenegro from Shkoder but the best way to do this, and to make the most of the time, is to take a tour.
The Shkoder trip to Montenegro will take you to see the highlights of the southern Montenegrin coast including Sveti Stefan, once a small fishing town on a small island turned premier resort, the walled city of Budva and its lovely beaches, and the UNESCO World Heritage Site, The City of Kotor (a must-see in Montenegro).
It's one of the best things to do in Shkoder and is a great opportunity to tick off visiting another country too. Click here to book a spot on the tour, which will collect you from your hotel in Shkoder.
Address: Take the tour to Montenegro from here.
14. Visit the Venice Art Mask Factory
Make sure you visit the Mask Factory in Shkoder; one of the most vibrant and fun places to visit in the city in terms of art. The masks are made by graduates of Art Schools in Albania, and they're really amazing to see.
Most of the masks made here are those sold in Venice, and the factory in Shkoder is the only outlet in Albania. The craftsmanship is truly outstanding and with the help of the friendly host, you'll learn all about the art of making masks.
It's an experience that really highlights the importance of supporting local artisan products where possible and is a unique and fun thing to do in Shkoder.
Address: Venice Art Mask Factory, Rruga Inxh, Gjovalin Gjadri, Shkoder
15. Take a Jeep Tour to Theth National Park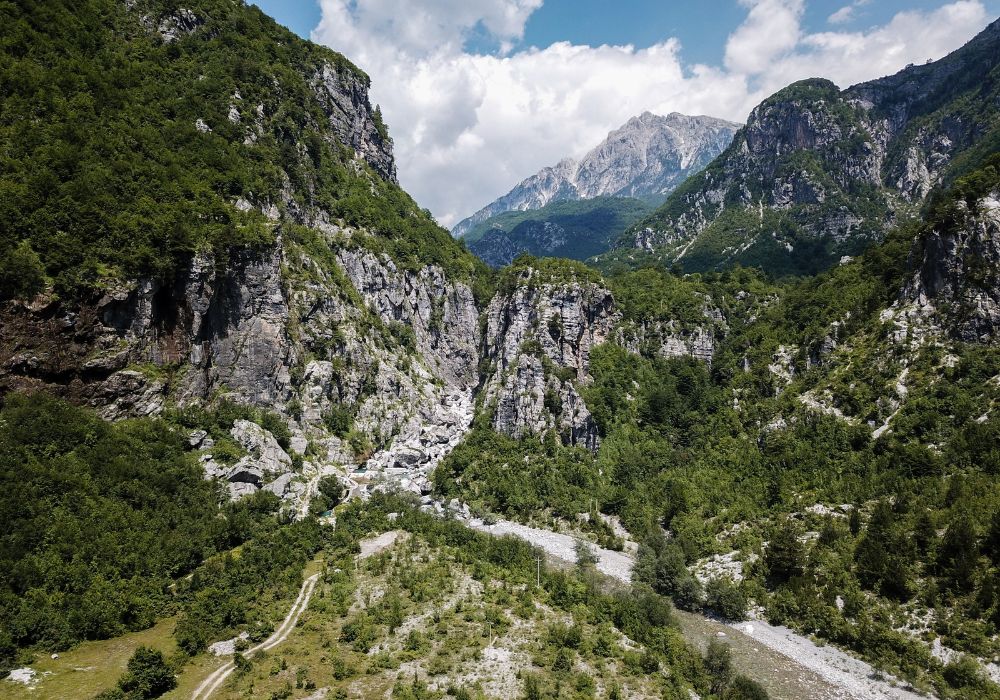 You can explore the Theth National Park by Jeep. The scenery in the park is absolutely stunning and by Jeep, you'll get to see so much of it. You'll also have a guide with you who will be able to tell you all about the park, and the plants and animals that inhabit it.
The Park itself is the starting point of many hikes through the Albanian Alps, which is a highlight in itself.
However, the park is also home to waterfalls, canyons, churches, and springs, all of which can be seen on this tour. The nature is incredible, and it's definitely one of the most beautiful and fun things to do in Shkoder. Book your spot on this brilliant tour here.
Book here for a tour through the park.
Address: Theth National Park, Shkoder
Quick Travel Itineraries For Shkoder
There are so many amazing things to do in Shkoder that it can be hard to find enough time. Here are my suggested itineraries to help you plan your perfect trip: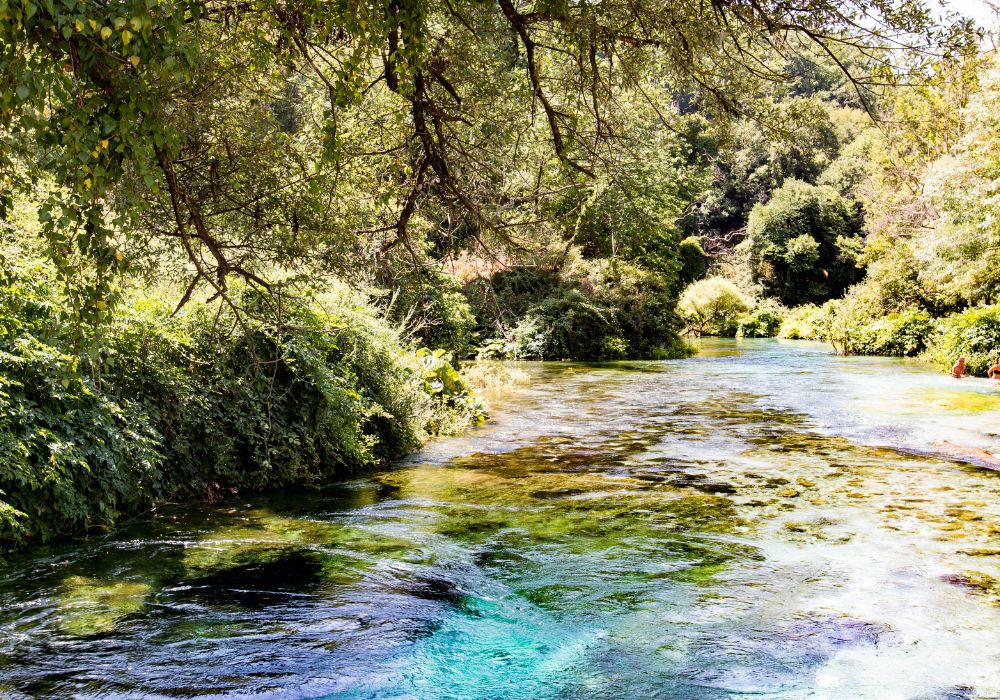 1 Day in Shkoder Itinerary
If you only have a day in Shkoder then I would concentrate on the pretty center itself. Head to Rruga Kole Idromeno and the pedestrianized center for a coffee or ice cream and get a feel for Shkoder. Stop by the Ebu Bekr Mosque.
In the afternoon, depending on your preference, I would either take a walk down to the lake or visit the Shkoder Historical Museum. In the evening, head to Rozafa Castle to catch the sunset.
2-3 Days in Shkoder Itinerary
If you have a little longer, you can definitely head further afield and explore the incredible countryside beyond.
Take the 1-day itinerary and on the 2nd day, consider heading out on a boat tour to the incredible Komani Lake and surrounding area. On the third day, I'd recommend heading to the Blue Eye in Theth as this is sure to be a spot you won't forget any time soon.
If you're tour-ed out on day 3 then hire bikes instead and cycle the picturesque route to Shiroka for carp by the lake.
1 Week in Shkoder Itinerary
If you have longer in Shkoder and you love to hike, then I highly recommend completing the 4-day trek in the Accursed Mountains – it's an incredible experience. Add on the 1-day itinerary on either side of it and allow plenty of time for rest when you're back.
If you prefer something less challenging, then take the 2-3 day itinerary above as a starting point. Add on a day trip to Boge and the Theth National Park for a different perspective of life in the Albanian Alps.
Spend a further day relaxing in Shkoder and hire kayaks on Lake Shkoder. Consider taking a jeep tour deep into Theth National Park for a rush of adrenaline, or for something more relaxing, enjoy an afternoon in the mask factory.
Where to Stay in Shkoder
These are a few of the best neighborhoods in Shkoder for tourists:
Kole Idromeno Pedestrian Zone – Best for First-time Visitors
For your first time in Shkoder, I recommend staying right in the center, in the pedestrianized zone.
Here, you'll have easy access to all the best attractions in Shkoder as well as the great bars and restaurants in this area. There isn't any traffic, so it's pretty quiet, despite being in the middle of the city.
This beautiful Shkoder apartment is perfect for your trip to Shkoder. It's modern, bright, and airy and has a balcony offering beautiful mountain views.
Rruga G'Juhadol – Best for Nightlife
Rruga G'Juhadol is located right next to the pedestrianized zone and is within easy reach of the best bars and restaurants in Shkoder.
It's also still super close to the main, central tourist attractions, so you have the best of both worlds here. If you're looking to meet other people while in Shkoder then check out The Wanderers Hostel which has a great selection of rooms, a bar, and lots of communal spaces.
Shkoder Lake – Best for Families
If you want to escape the hustle and bustle of the city and feel at one with nature, then head down the coast a little to Shiroka, on the banks of Lake Shkoder.
Here, you'll have stunning views over the lake, super peaceful mornings and evenings, and a little more space than you'll find in the city. It's a short bike ride from the city center meaning you'll still be close to all the best places to visit in Shkoder.
This incredible Serena Home has amazing views over the lake. It has a big living room and a huge outdoor balcony to make the most of the spectacular views. You can even rent bikes to make your trip to Shkoder center even easier.
Best Restaurants in Shkoder
Don't miss these great places to eat in Shkoder:
Fisi Grill & Restaurant
For local food, Fisi Grill is a must. Great for lunch or dinner, the restaurant specializes in traditional Albanian food. You must try the lamb, it's incredible. Click here for directions.
Vila Bekteshi
Villa Bekteshi is a lovely restaurant and is a really relaxing place to eat or grab a drink, especially in the yard. The food was delicious too. I can recommend the baked lamb, it was so good. Click here for directions.
Restaurant Puri
Restaurant Puri isn't fancy or fine dining by any means, but the food is excellent, and it's a super affordable place to eat for those on a budget. The goulash and Mother's meatballs are really great dishes. Click here to view on a map.
Pasta e Vino
The homemade pasta at Pasta e Vino is absolutely excellent. It's super fresh and the portions are generous too. The dish to try is the Ravioli with truffle, particularly because truffle is really popular in Albania. Click here for directions.
Eko Club
A fantastic place to grab a delicious coffee, juice, or a quick bite before heading off on your bike. If you're vegetarian, there's a great offering at Eko Club, with fantastic veggie sandwiches and snacks. Click here to view on map.
Getting to Shkoder
If you're flying into Albania, then you'll almost certainly land at Tirana International Airport.
From Tirana, you can get to Shkoder by bus. First, you'll need to head to the regional bus terminal in the city. From here, buses to Shkoder depart every 30 minutes from around 6.30 am until 5 pm. The bus takes around 1 hour 45 minutes and will cost around 400 lek ($3.90USD).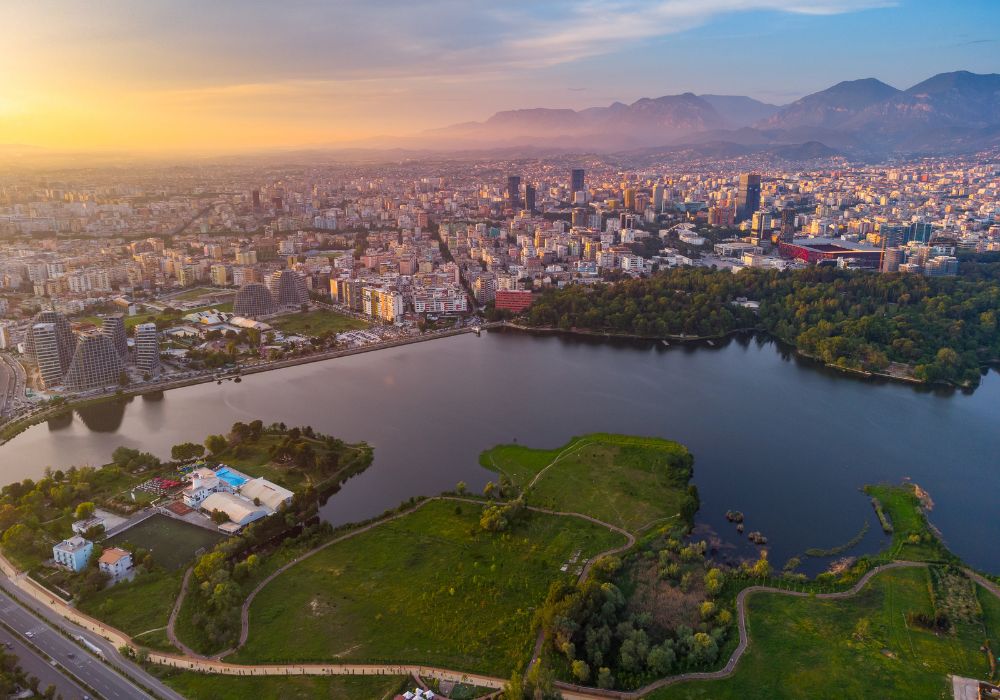 Alternatively, you could grab a taxi directly from the airport. Most of the main taxi companies in Albania operate from arrivals. Check out Tirana Airport Taxi, which is the officially licensed taxi at the airport. They charge €55 – €62 to Shkoder. Check their website for updates to prices.
Finally, consider hiring a car. You should be able to get a hire car from the airport for around €20 per day, although I would recommend booking in advance to get the best price.
Once in Shkoder, you can take local buses or taxis, but Shkoder is super cycle-friendly. Most of the main sightseeing in Shkoder can be reached by bike.
Things To Do in Shkoder: FAQs
Here are some answers to commonly asked questions about visiting Shkoder:
What is Shkoder known for?
Shkoder is known as the cultural capital of Albania due to its prominence in the arts, as well as being well-regarded for its religious and cultural tolerance during Albania's tumultuous history.
When is the best time to visit Shkoder?
The best time to visit Shkoder is during the shoulder seasons on either side of the peak summer season. Head to Shkoder in April-June or September-October for cooler temperatures and sunny skies, perfect for hiking and exploring.
Is Shkoder worth visiting?
Absolutely, Shkoder is worth visiting. It's a beautiful city in its own right, as well as being the gateway to the Albanian Alps. The surrounding landscape is an outdoor enthusiast's dream where days can be spent hiking mountains, swimming in waterfalls, or kayaking on lakes.
How many days should I spend in Shkoder?
I would suggest at least 3–4 days in Shkoder to be able to experience the city itself and some of the countryside surrounding it. The longer you have, the deeper into the Albanian Alps you can explore.
Is Shkoder safe?
Shkoder is incredibly safe. Although a city, it feels more like a small town in the center where you can walk around without any worries, even after dark. Of course, opportunist thieves operate in all popular areas but take regular precautions and you won't have any need for concern.
What is the most popular thing to do in Shkoder?
The most popular thing to do in Shkoder is to visit the beautiful Rozafa Castle. Its crazy legend adds intrigue and the stunning views at sunset make it a perfect place to visit.
What is the best beach in Shkoder?
Shkoder is better known for its lakes, waterfalls, and mountains, but Plazhi i Velipojes is the place to go if you want to head to the beach while in Shkoder.
What foods should I try in Shkoder?
When in Shkoder, you have to try Tavë Krapi. It's carp, from the Shkoder Lake, marinated in onions, garlic, and tomatoes and then baked. It's delicious and is a delicacy of the area.
In Closing
Shkoder is seriously underrated, with many people opting for Tirana and heading south toward Berat or Korca. However, there are so many fantastic things to do in Shkoder and the nature and countryside to be uncovered here is unparalleled.
Go hiking in the Albanian Alps or have an adventure on the Kamani Lake and visit Albania's Thailand at the Shala River. There are just so many epic adventures awaiting in Shkoder.
I hope this blog helps you plan what to do in Shkoder. Enjoy your trip!
Like This Article? Pin it!