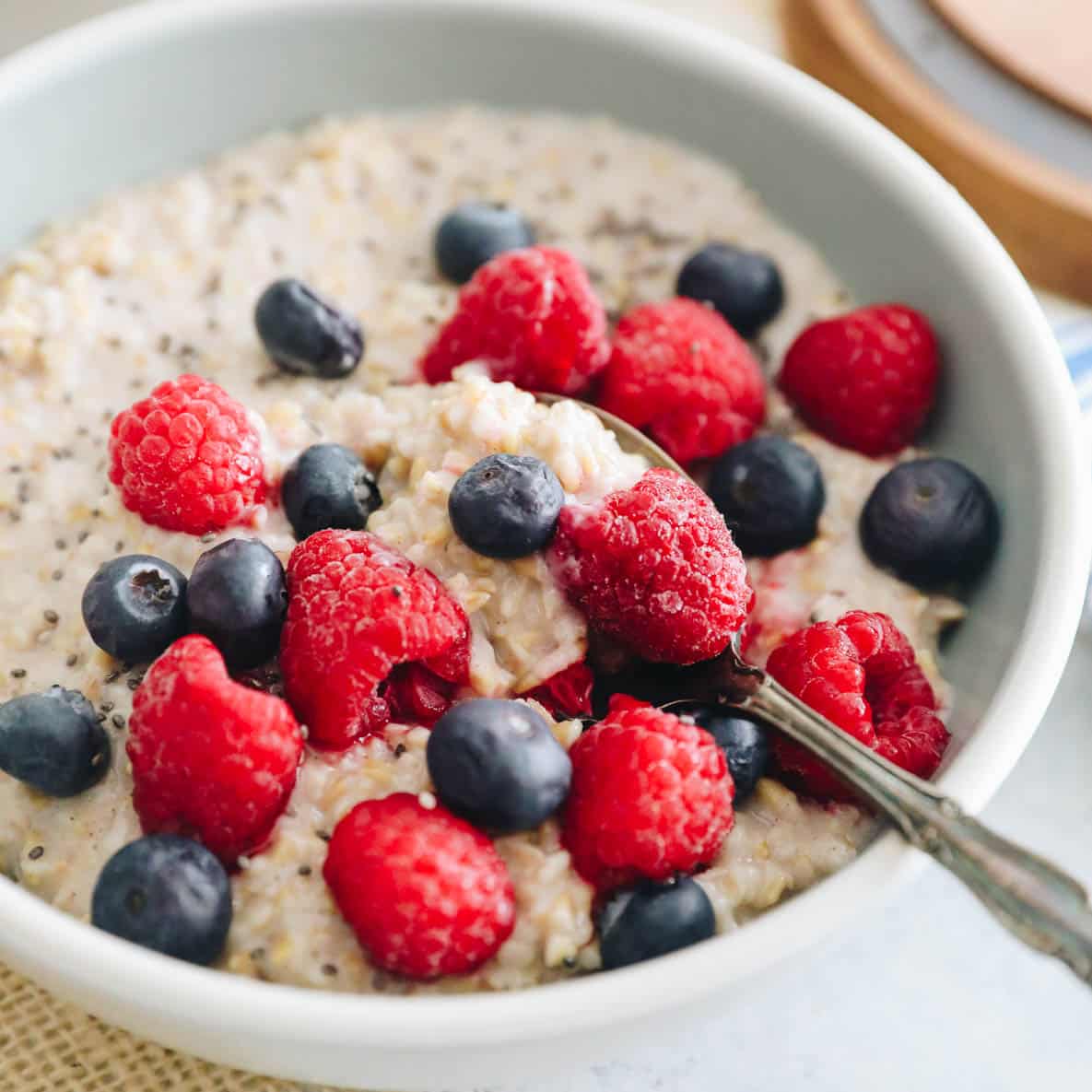 1 cup water
1/2 tsp

cinnamon
pinch of salt 
2-3 tbsp desired sweetener
Place steel cut oats, almond milk, water, cinnamon and salt in a large pot and bring to a boil. Stir well and then lower heat to a simmer for 2 minutes.
Stir in sweetener of choice.
Turn off heat and allow to cool.
Move your oats from your saucepan to an airtight container or individual mason jars.
Allow to sit overnight in the refrigerator or for at least 6 hours.
In the morning you can either heat up or eat cold with desired toppings.
Will keep for up to 1 week in refrigerator.