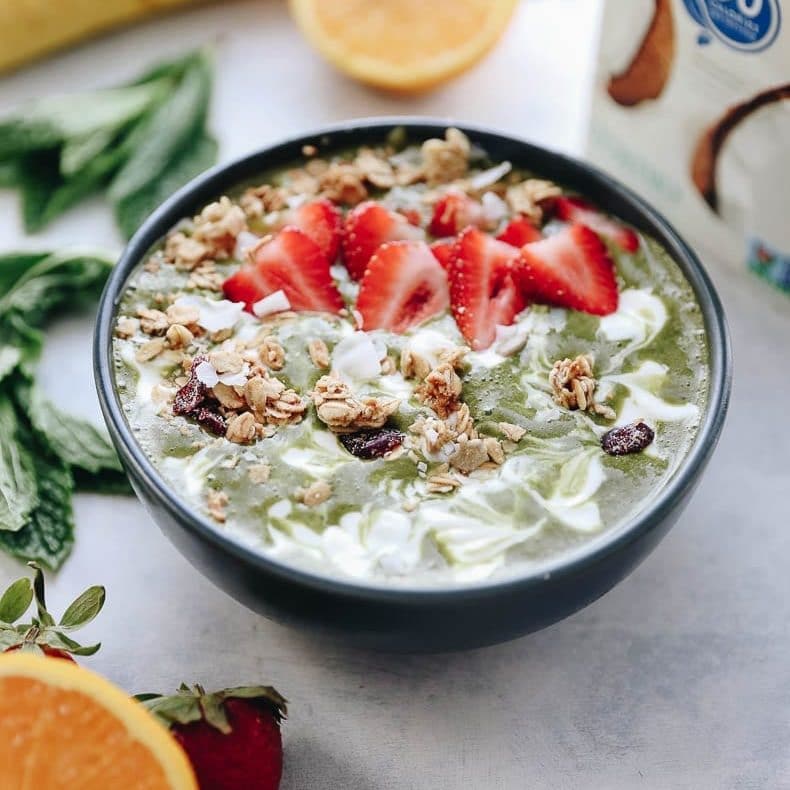 Do you feel like green smoothies were a massive trend and now they're just another health food? I'm still a green smoothie lover through and through. Yes, I've had my fair share of terrible green smoothies so I thought I would share some secrets to perfecting your own green smoothie recipes as well as my all time favorite green smoothie recipes!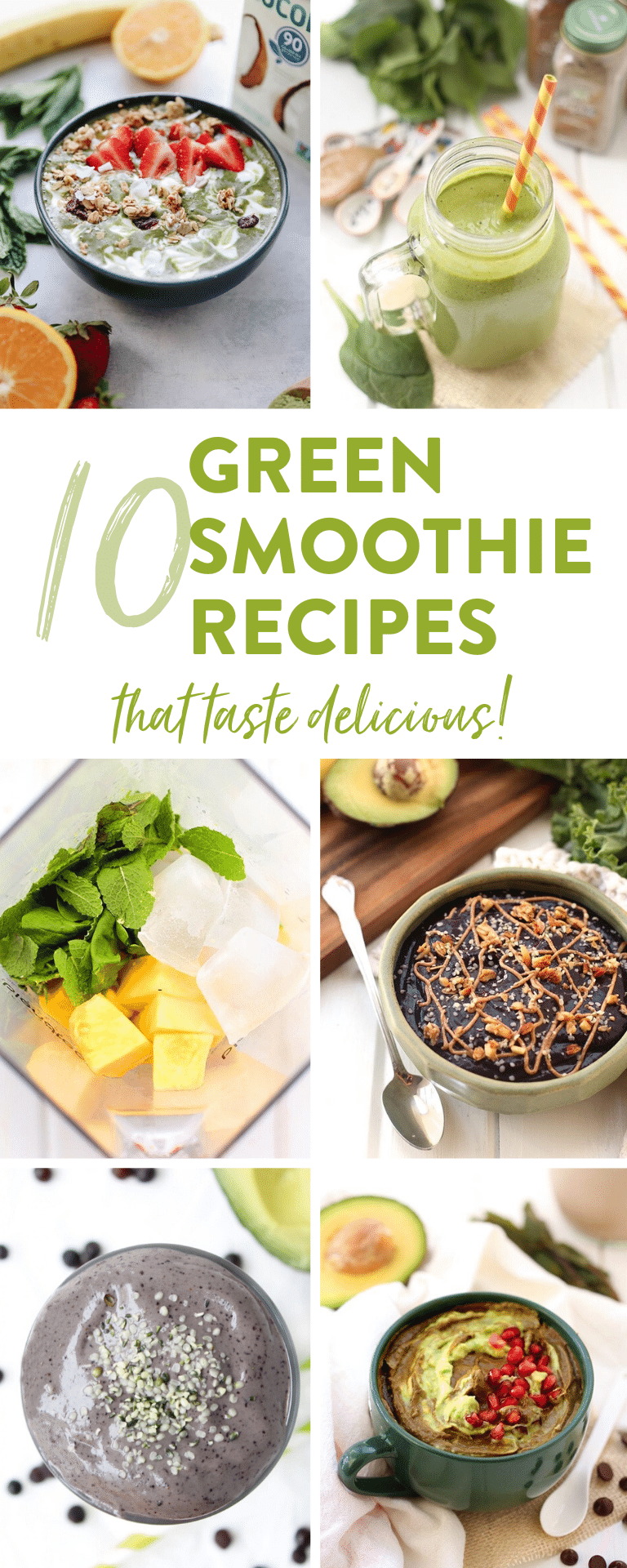 Are green smoothies actually good for you?
Yes, yes, yesssss! Sure, some green smoothies are better than others but honestly, I'm sick of the messaging that fruit is bad for you or that smoothies aren't good for you. When you're packing a bunch of vegetables and fruit into a blender you're getting a ton of vitamins and minerals so sorry haters, I'm on the green smoothie train and I'm not getting off.
What Greens to Use in Green Smoothies
If you're new to green smoothies, I recommend you start with certain greens so it doesn't taste like you're drinking a garden… unless you like that!
Spinach is a super mild green that pairs well with almost any flavor. Picky eaters or taste testers? Try spinach with them. Guaranteed to pass!
If you're feeling braver you can start introducing different greens – kale, swiss chard, collard greens arugula – experiment with different leafy greens! Generally the amount remains the same: 1-2 cups of greens.
Pro tip: blend your greens and liquid base first before adding additional ingredients to your smoothie. This will make sure all of the greens are well blended and you aren't left with small bits that you have to chew!
Ingredients in a Green Smoothie Recipe
Besides the base of greens, you obviously need more ingredients in your green smoothies otherwise you'll just be eating a plain, blended salad. Here are some fun ingredients to try adding to your smoothie:
Banana – a staple in almost every smoothie I make! It gives the perfect hint of natural sweetness and creamy texture. Place your bananas in the freezer ahead of time for a chilled smoothie.
Frozen or fresh fruit – try berries, mango, pineapple or even apples! Really any fruit combination you enjoy.
Frozen zucchini – sounds weird, I know but frozen zucchini makes smoothies suuuuuper creamy! If you aren't a banana fan, try adding zucchini to make your smoothies more creamy and less juice-y.
Avocado – add healthy fats and again, tons of creaminess to your smoothie.
Fresh herbs – if you haven't tried adding fresh herbs to your smoothie, promise me you will! I loooove adding fresh basil or mint to my smoothies. Mmm!
Nut butters – add in nut butter (almond butter, peanut butter etc…) for an obvious added nutty taste but also fiber, fat and protein!
Superfoods – there are tons of powders and seeds that you can add to really up the nutrient content of your smoothie. Flax seed, hemp seeds chia seeds, maca powder, bee pollen, spirulina… the list is endless!
Protein powder – to make your smoothie a complete meal, I recommend adding in protein powder. This is the key ingredient to keeping you fuller, longer.
10 Green Smoothie Recipes