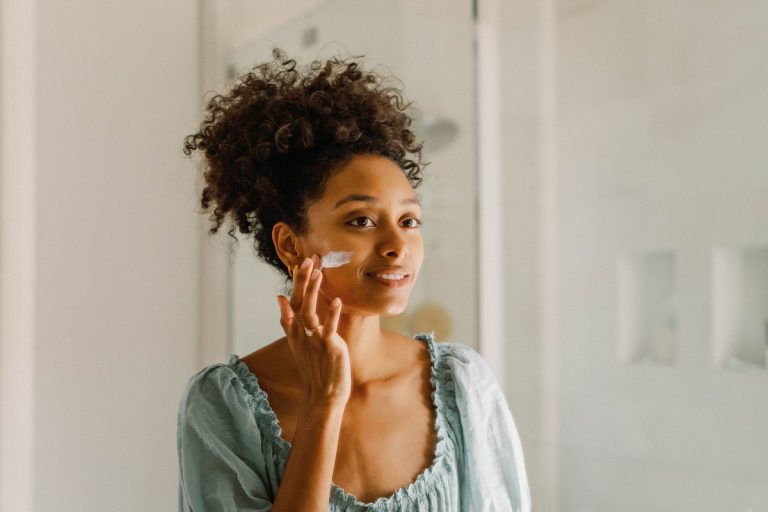 If you're like us, then chances are at some point you've looked in the mirror in exasperation and wondered, "Why is my skin blotchy?" It can be irritating at best and a bit alarming at worst. It's incredibly frustrating when our bodies don't act the way we want them to, and our skin is no exception. Frankly, it can be downright bad mood-inducing! Blotchy skin can happen to anyone for a variety of reasons. Luckily, there are solutions—both topical and lifestyle-related—that can help you get glowing skin, stat.
Featured image of Sanetra Nere Longno by Michelle Nash.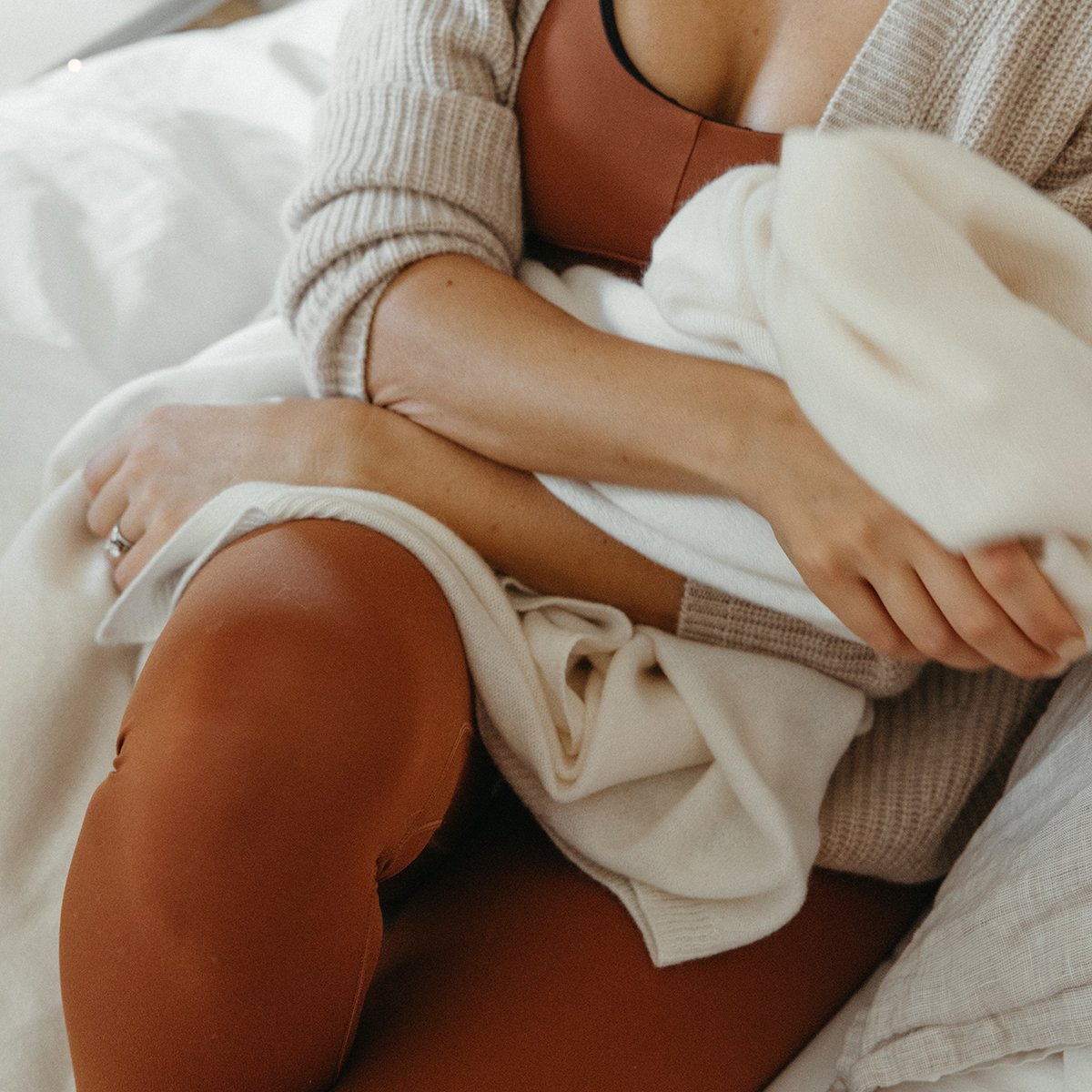 Subscribe
Sleep well.
Sign up to receive a FREE E-BOOK with 12 steps to your best sleep ever.
Thanks for Signing Up!
Oops!
Looks like you're already signed up or your email address is invalid.
Oops!
Looks like you unsubscribed before click here to resubscribe.
A while back, we sat down with facialist Jordana Mattioli to talk about how to get rid of under-eye puffiness. We were amazed by how much we didn't know, and couldn't wait to book another session to take advantage of her major expertise. As a leading NYC facialist at Complete Skin MD, Mattioli has spent her career helping women love their skin. And over the years, she's seen it all. Blotchy skin is a problem that most of us have faced at one point or another, and some of us (ahem) have battled our whole lives.
Read on for Mattioli's tips on how to conquer blotchy skin and discover the even, healthy skin of your dreams.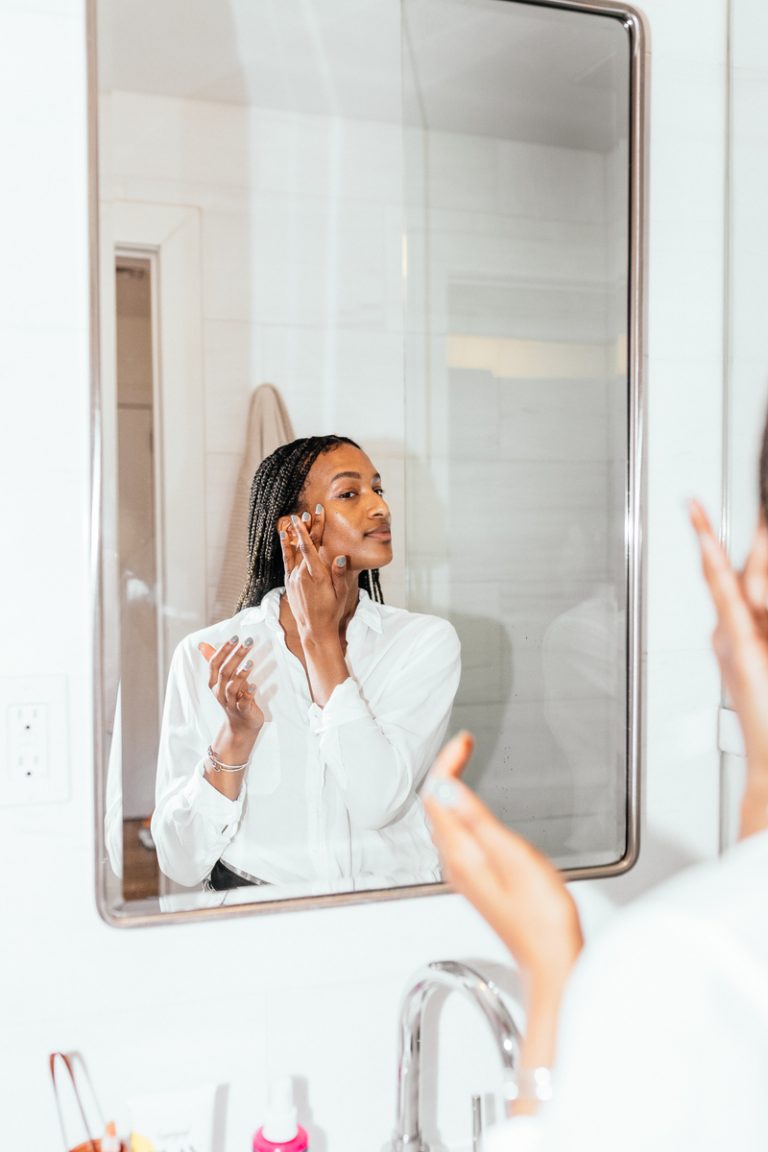 Why is my skin blotchy? An expert shares everything to know.
Below, Jordana, shares her personal skincare journey, and how it motivated her to help women everywhere achieve the best skin of their lives.
I received my esthetics license in 2001, but my passion for skincare started long before that. Having problematic skin as a teenager and trying different medicines forced me to be aware of everything I was putting on my skin. (Mostly in fear of "Will this break me out?") I read everything I could get my hands on and experimented a lot on my own skin before deciding to go to esthetics school.
Being an esthetician, especially within a dermatology practice, allows me to work with a lot of different skin types. This includes individuals of all ages and backgrounds with the same goal: better skin. It's a lot of different types of problem-solving, which I love, but being able to help someone feel better about themselves is what motivates me. 
Over the years, I've become known for helping clients with problem skin, mostly acne. I don't really have a particular area of passion; if it's on your face, I'm passionate about it! My personal skin type is primarily oily, acne-prone, and sensitive—a hard combination! For me, getting rid of acne scars with laser treatments was life-changing. Laser hair removal is up there with life-changing treatments as I suffered from ingrown hairs and found waxing painful. Lasers in general have helped me tremendously.
Paring down products was also key for my skin, I cringe when I see recommendations for a 10-step routine. If you are one of the lucky few (emphasis on few) that can put anything on their face and be fine, then great! Slather it all on if it makes you happy, but it's not necessary. For most of us, just a few well-formulated products are more than enough.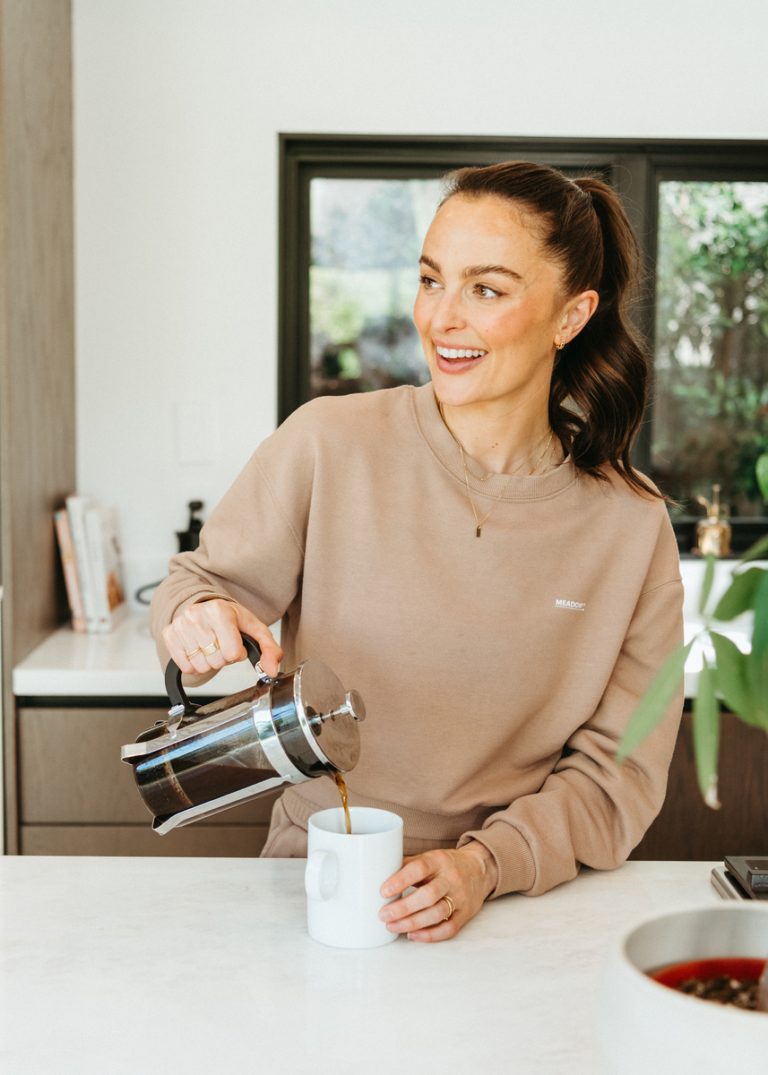 Now, let's get into the topic at hand. What causes blotchy skin in the first place? 
Red blotchiness is caused by dilated or broken blood vessels and capillaries, or general inflammation. All of this can be caused by sun damage, inflammation from certain products, excessive heat or cold, lifestyle habits, genetics, or a skin condition called rosacea.
Does sun exposure make blotchy skin better or worse?
Always worse. Some may find that a tan camouflages their blotchiness, but that is short-lived and temporary. You're actually accumulating more long-term damage and raising your skin cancer risk. Rosacea, in particular, flares up with sun exposure.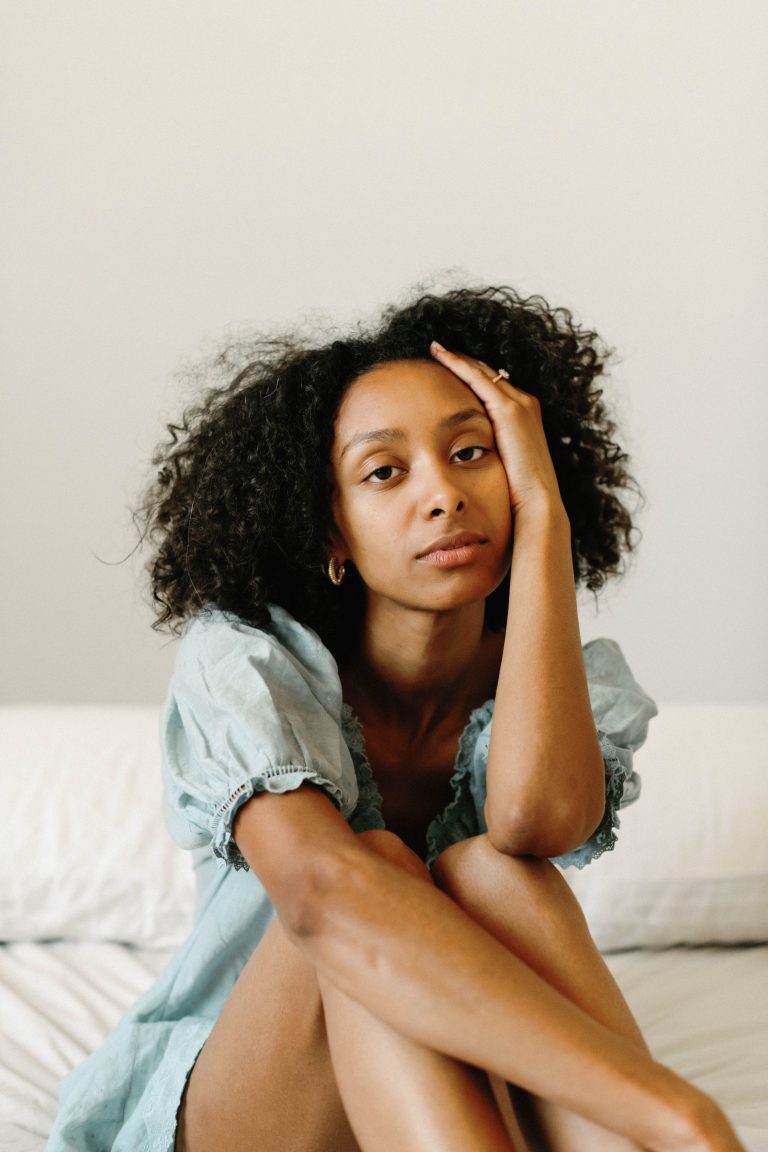 What topical treatments do you find most effective to even out blotchy skin?
If the persistent blotchy redness is caused by dilated or broken blood vessels, topical products won't help—lasers will be the most effective. When it comes to skincare, remove anything that can cause inflammation. I usually have clients keep their skincare super simple for two weeks, then slowly add products back in to see if their skin reacts to specific ingredients. Common inflammation culprits include most bar soaps, over-exfoliating, certain astringent alcohols, fragrance, or a high content of essential oils. I look for simple formulas with tons of antioxidants, ceramides, hyaluronic acid, and calming agents.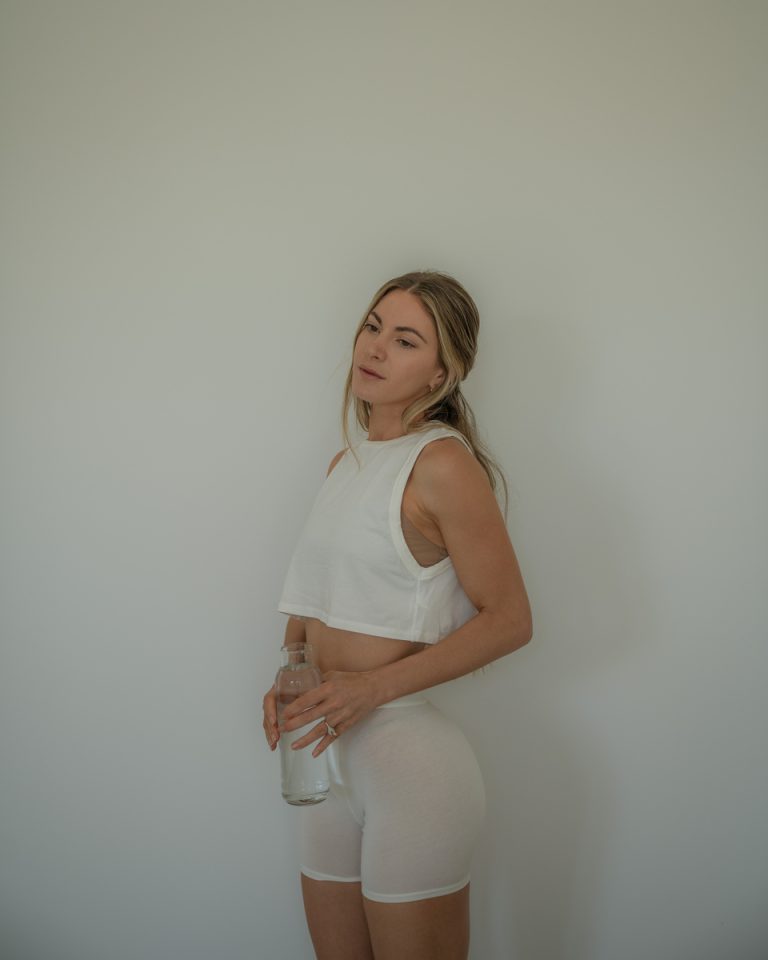 6 Habits and Practices That Can Help Blotchy Skin
Start With Clean Skin
Wash every morning and night with a gentle cleanser to remove all the pollution, sweat, sunscreen, makeup, allergens, and bacteria off your skin. Leaving these on can cause further irritation and a slew of other issues! 
Avoid Saunas, Steam, and Excessively Hot or Cold Environments
Drastic temperatures have a way of bringing out the blotchiness in our skin. Simply regulating your environment in terms of temperature can really help to keep skin tone even.
Simplify Your Skincare Routine
Use gentle products as a base routine, and slowly add in any actives (like acids and retinol) to avoid blotchiness.
Drink More Water
Staying hydrated is imperative—even the slightest amount of dehydration negatively affects the skin.
Eat Foods Rich in Antioxidants
Anti-inflammatory foods that are rich in antioxidants make a big difference. Think veggies, nuts, fruits, whole grains, and even green tea. Mattioli also recommends taking certain supplements, like omegas.
Cut Back on Alcohol
Alcohol is a major contributor to blotchiness since it spikes your blood pressure and causes blood vessels to expand. 
This post was originally published on September 12, 2017, and has since been updated.