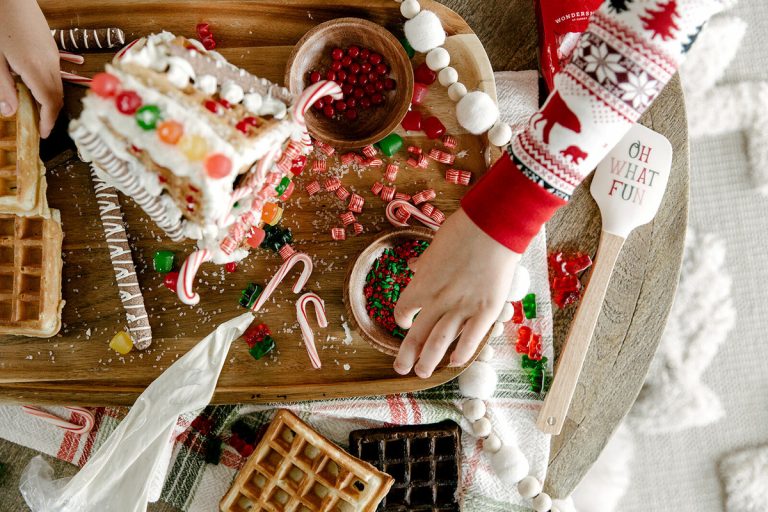 If you're a parent, the holiday season can mean many different things to you. From gift-giving to dinner parties, there is a lot to do and even more to be prepared for well in advance. One of the things that often gets overlooked, however, is the extra downtime that comes with having the kids home from school and you and perhaps your partner off from work. So among all the many things that need to be addressed during this busy season, brainstorming a list of things to do with your family takes top priority.
Chill time at home is far less glitzy and exciting than festive outdoor activities and parties with friends and family, so it's an easy one to forget about… until it's not. Before I had kids, having a few days of downtime sounded like an absolute dream. Hanging out in my pajamas on the couch with a cup of tea watching my favorite show in silence? Sign me up! But, when you have kids, this dreamy scenario can quickly turn into a bit of a nightmare.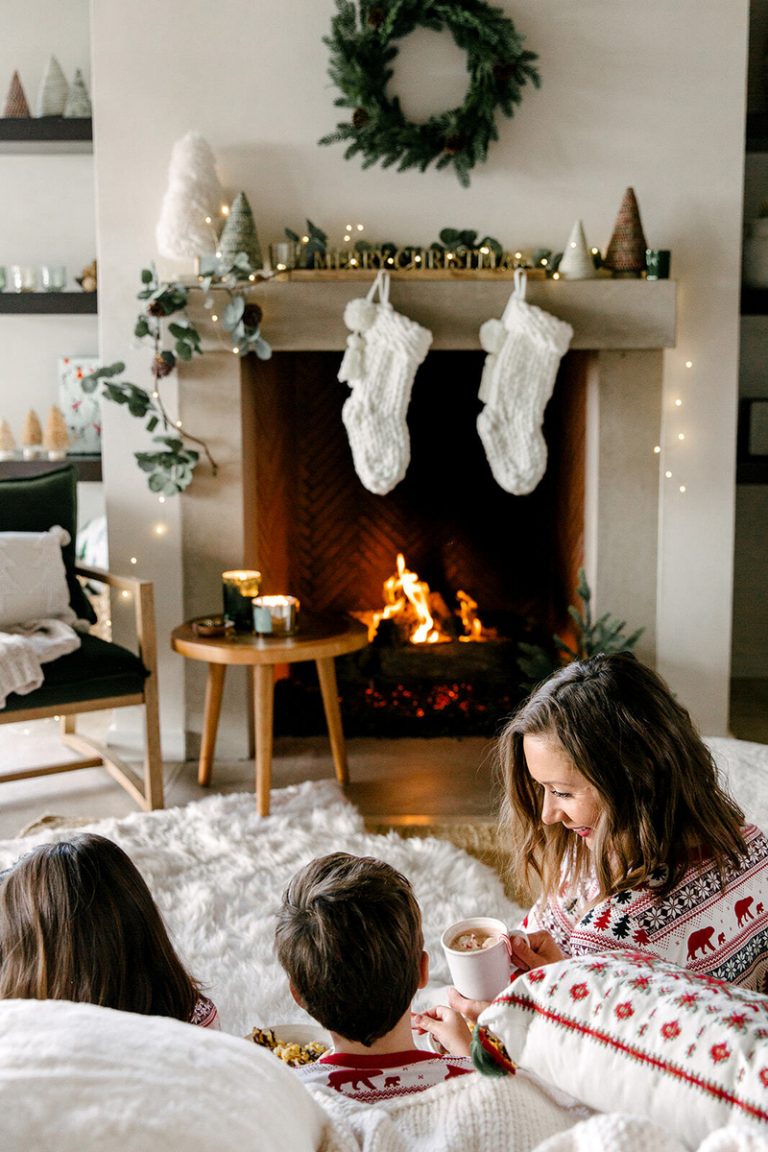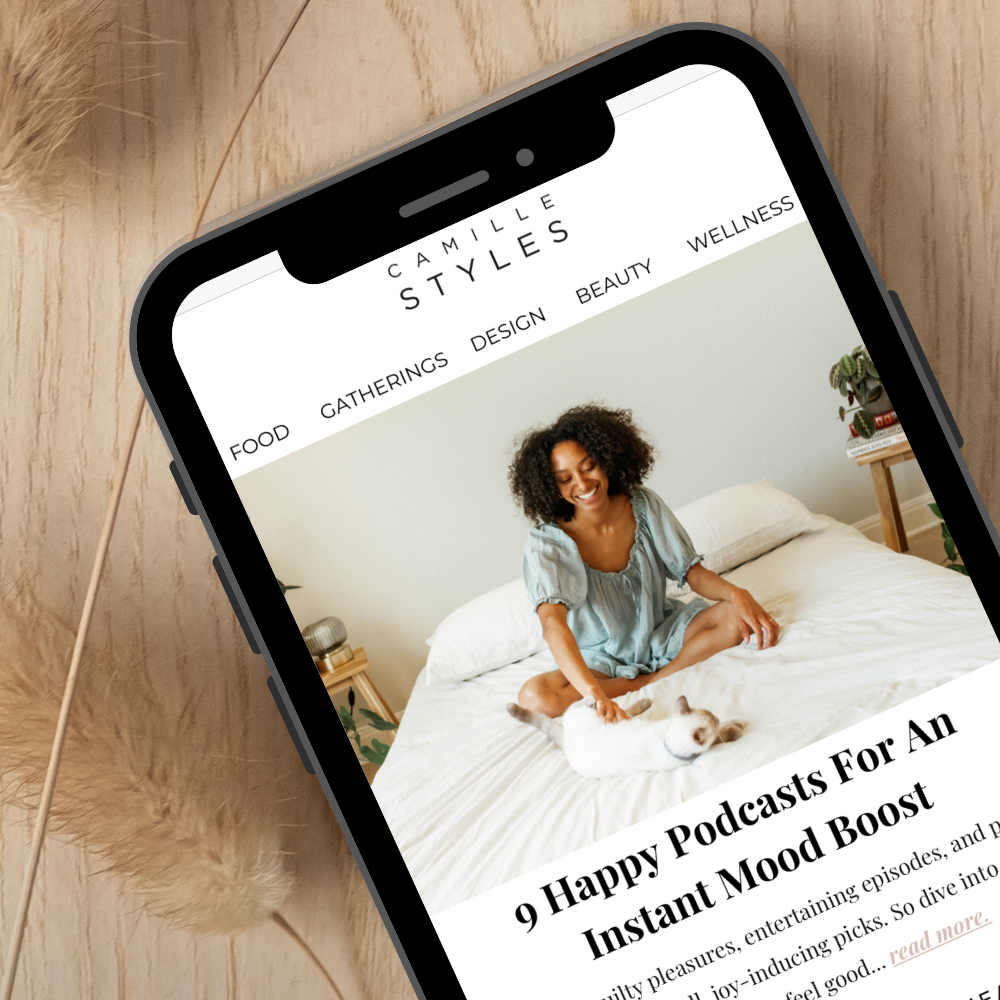 Subscribe
Get the goods.
Gatherings, food, design, wellness, and more—it's the newsletter you'll actually want to read.
Thanks for Signing Up!
Oops!
Looks like you're already signed up or your email address is invalid.
Oops!
Looks like you unsubscribed before click here to resubscribe.
How to Keep Kids Occupied During the Holiday Vacation
Have you ever experienced that multi-day stretch with bored kids at home? It can be a lot! But having activities planned for family time (aka, the kids) during the holidays can save you the mental stress of trying to improvise daily to keep your kids entertained. 
Over the years, I've learned my lesson. Instead of repeating the chaos every year, I've come up with some tried-and-true activities that my kids (and my husband!) love that won't break the bank. Keep reading for my go-to things to do with your family during the holiday time off.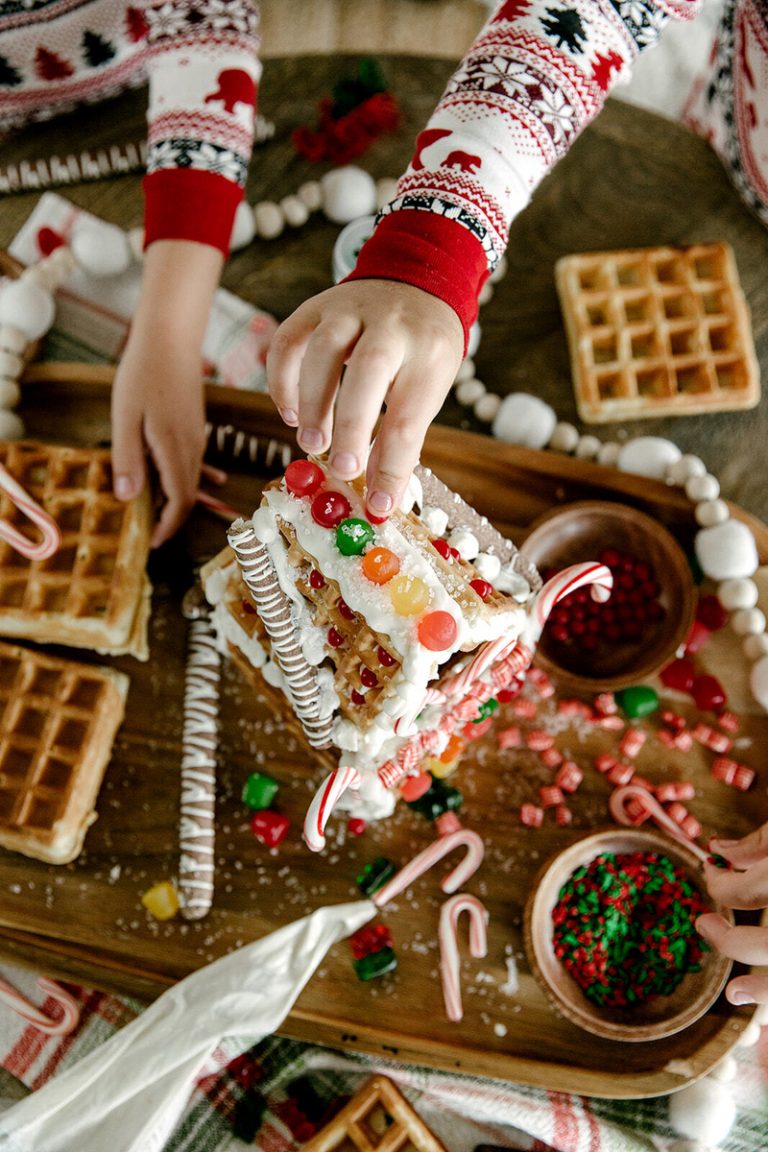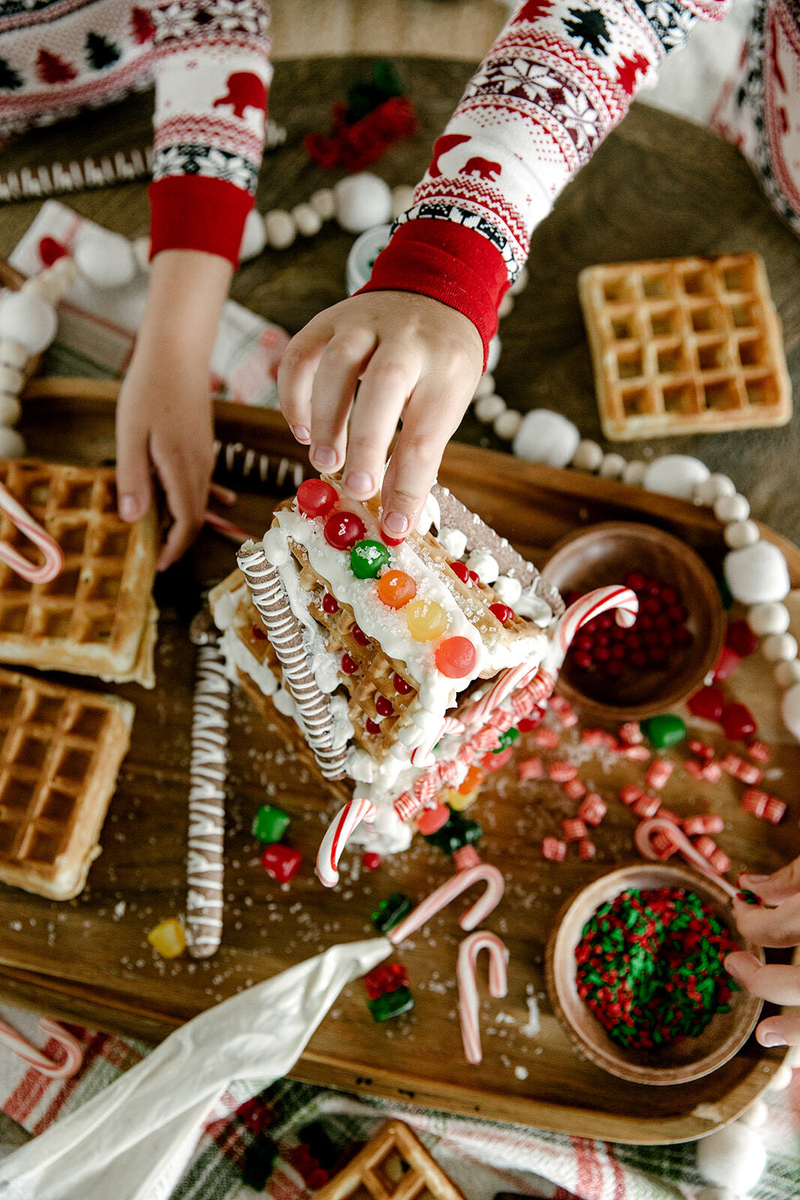 11 Things to Do With Your Family During the Holidays
1. Get dressed up and have high tea 
I'll admit, I don't know who loves playing dress up more—me or the kids. Maybe it's the former stylist in me that can't resist a good costume moment, but one of my favorite at-home activities is to get dressed and have a tea party at home. The best part about this is you don't need to go to Spirit Halloween two months in advance to get perfect costumes. Just use what's around the house! You'll be surprised what some toilet paper and cardboard can do with a bit of imagination. 
2. Give back with your family
Take the time to show your kids the true meaning of the season by getting involved with a community project. Whether it's attending a small fundraiser or participating in community service, it's a great way to help those in need. Not only is this an affordable and engaging outing, but it's also a meaningful lesson to teach early on.
3. Turn random acts of kindness into a game 
The world could use more random acts of kindness, especially during the holiday season. Make it a game with your kids to see who can do the kindest things in one day and then tally up the points at the end. Of course, everyone wins when you're being nice to others.
4. See a musical or music in the park 
There are almost always community events happening around the holidays. Check your local news listings to see if there is a community theatre, parades, or live bands playing at an all-ages venue.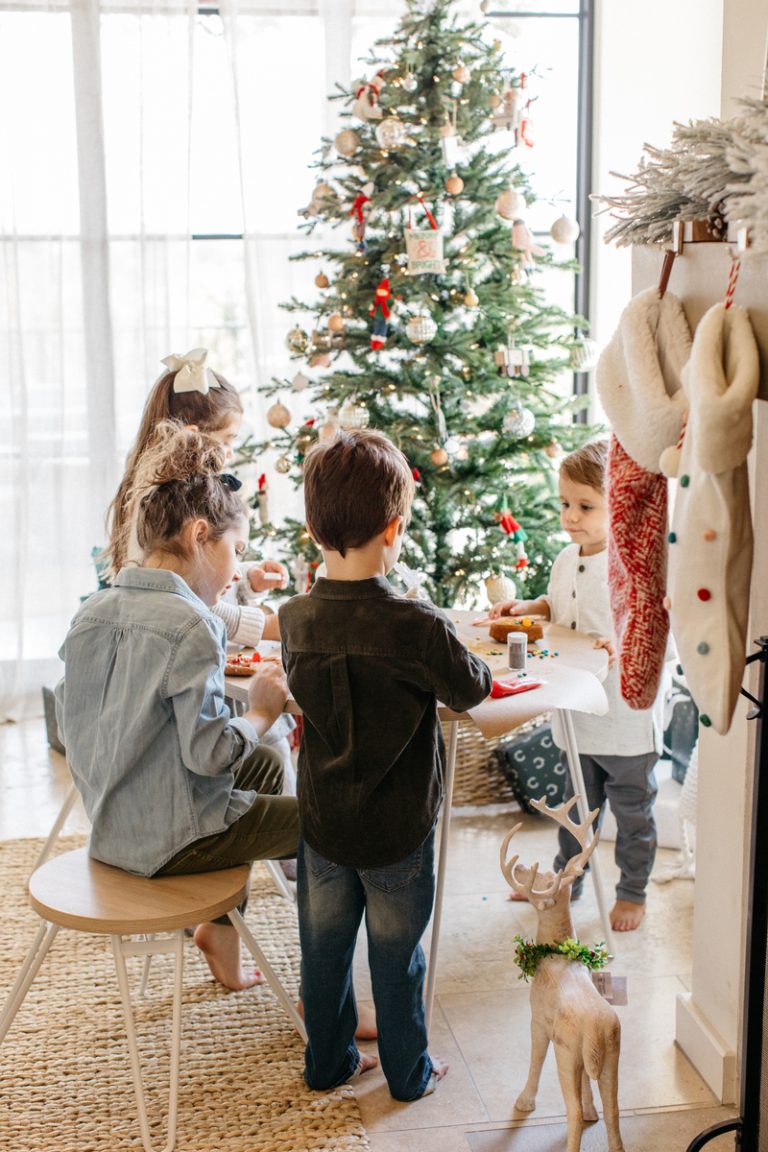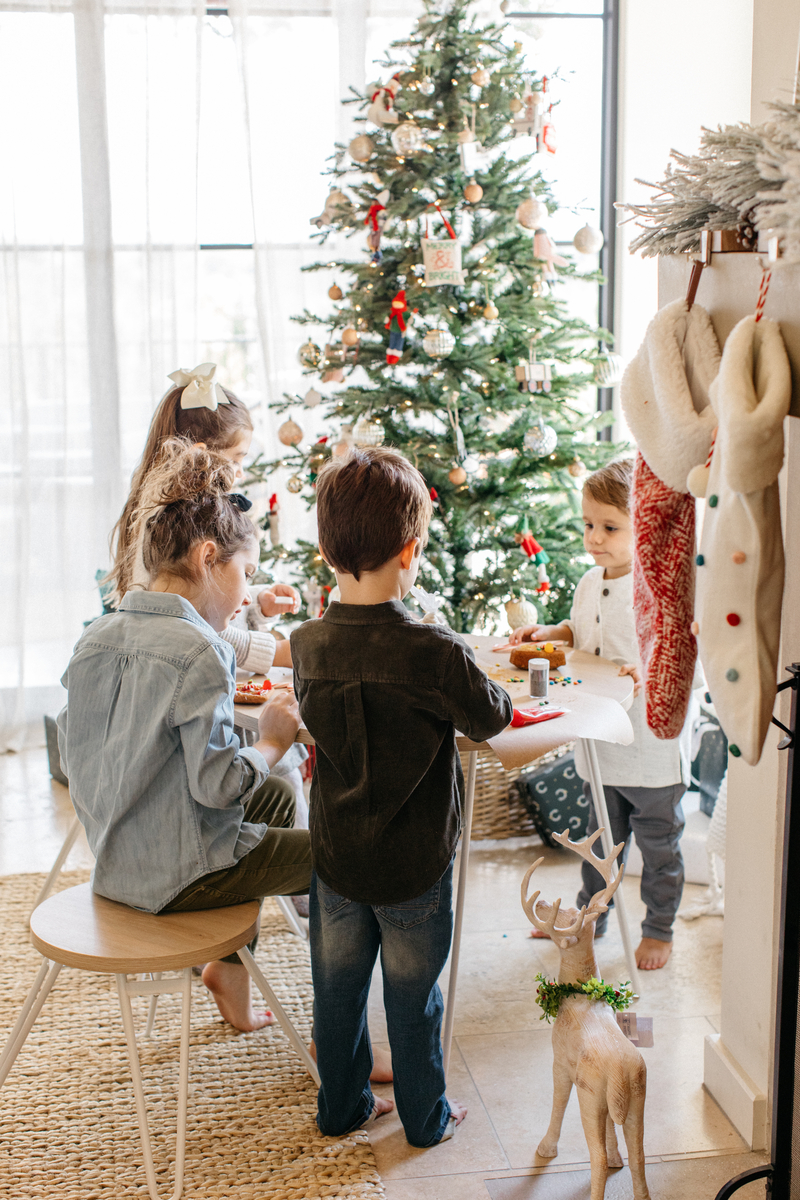 5. Have a family bake day
Look up an easy, festive recipe and make baking the theme of the day. Similar to dress-up, it's fun to put on aprons and DIY chef hats to make some festive treats. Consult this list of the best holiday cookies to celebrate the season.
6. Make room for new gifts
This is one of my favorites because I'll admit, it's a bit sneaky. Tell your kids that to make room for new gifts, they have to purge some things they no longer need. Suddenly, you're having a family clean-up day and they won't even know it.
7. Go on a nature walk 
Taking time to go outside in nature should never be underestimated. It's free and so good for the soul. If it's not really your kids' vibe, try turning it into a scavenger hunt to keep things fun and engaging.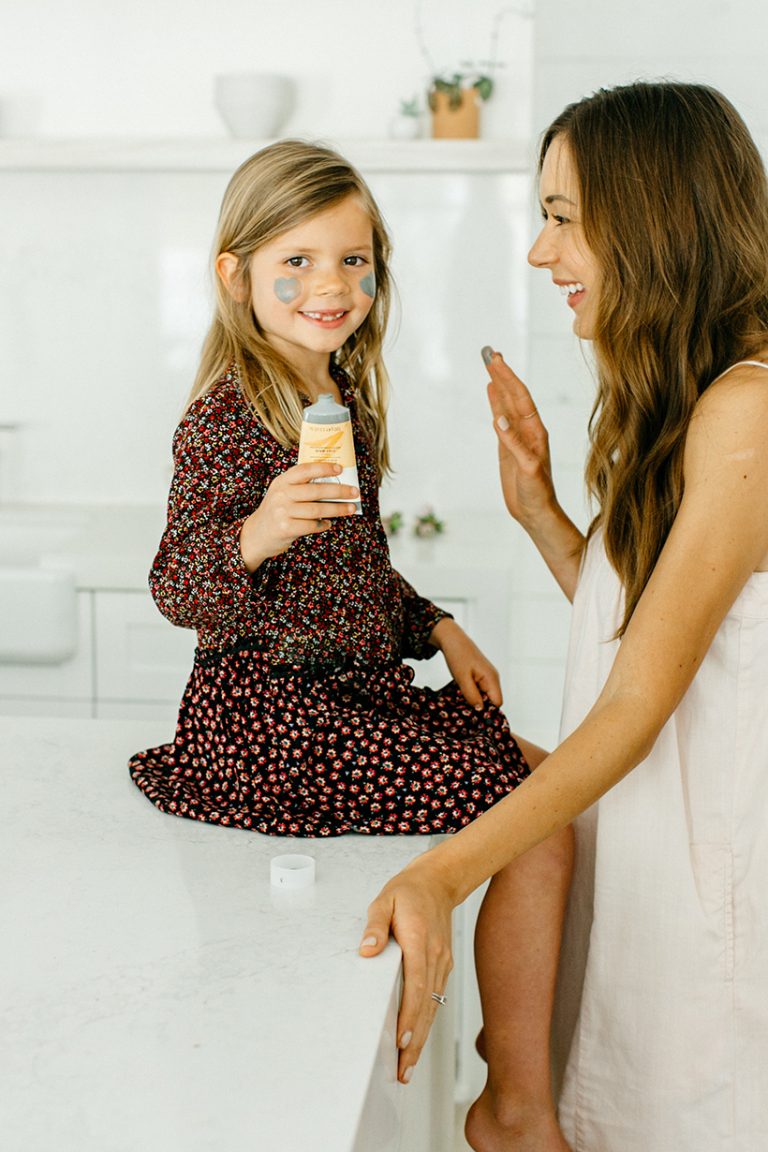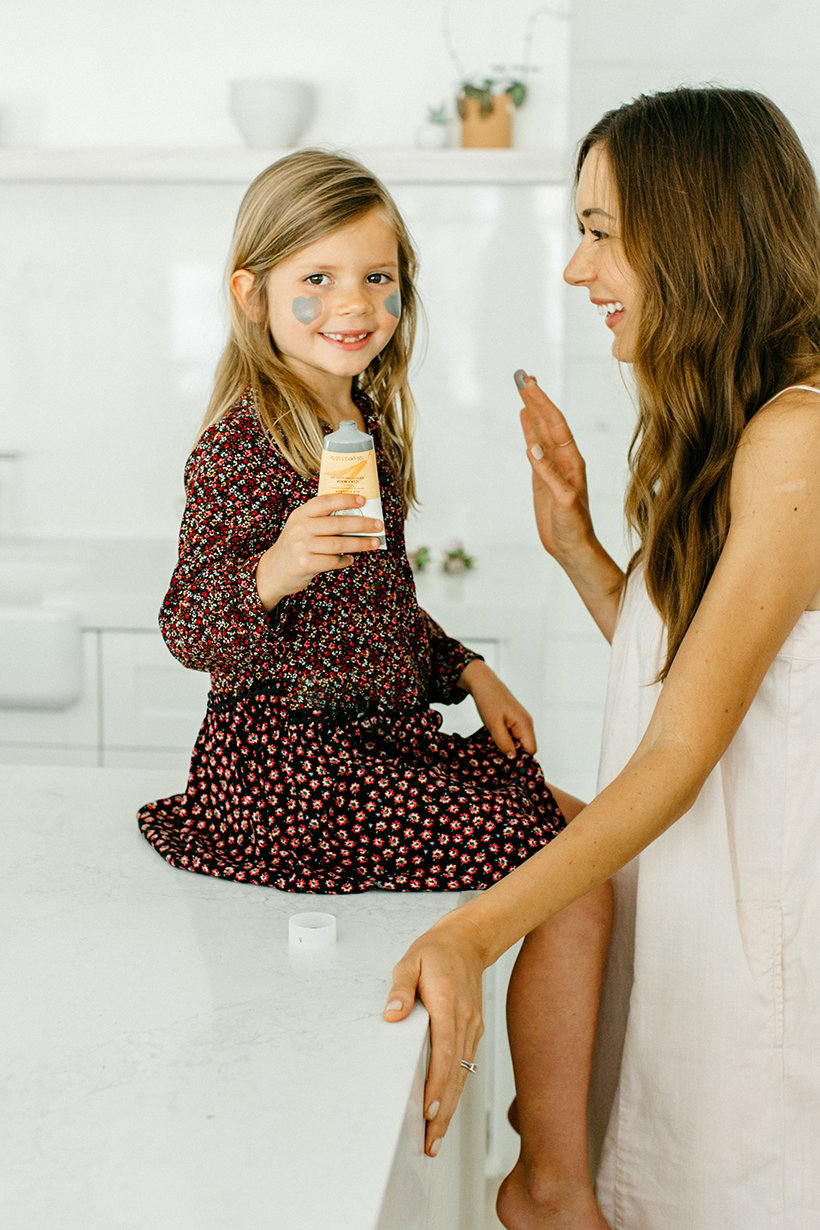 8. Turn your living room into a spa
Massage night anyone? Transform your space into a family-friendly spa and take turns giving each other foot rubs. An engaging activity that makes kids smile and you get to carve out some self-care? Win-win for mommy.
9. Go to your local library for story time 
Just like musicals and theatre in the park, there's often story time happening at your local library. This is a great way to get out of the house and take a break from screen time for some good old wholesome fun.
10. Hit up a museum 
Show your kids some culture by taking them to a museum. While this may be "boring" for some kids, I suggest turning it into an activity by telling them to pick their favorite piece of art and recreate it at home! 
11. Send letters to loved ones
'Tis the season for love and family! Spend a day writing down your favorite memories or messages of love to friends and family and go together to drop them off in the mailbox. The most feel-good activity of all. 
What are some of your favorite at-home holiday activities? I'd love to add more to my list! Comment below and I'll be sure to incorporate them into my time off this holiday season.