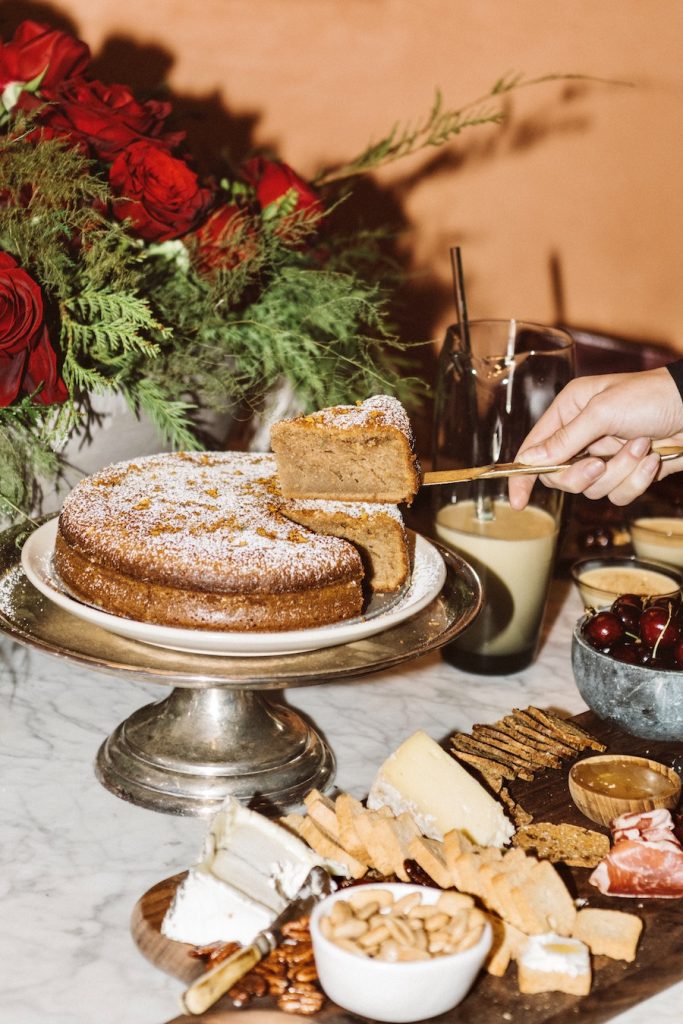 No matter how full I am after the Thanksgiving feast, I always have room for dessert—and baking them is one of my favorite parts of the holiday. If you're looking for the best Thanksgiving dessert for a crowd, look no further than this list. Whether it's a classic apple-turned-slab-pie, or a unique twist on pumpkin cookies, these dessert recipes will feed and please your whole family.
It's the same story each year. While my mom is focused on cooking the rest of the meal, my sisters and I make my great-grandmother's chocolate pie and pumpkin pie recipes that never fail to satisfy. The fun part is, some years we just make two pies and only have six guests, but other years, it's five pies and 13 guests.
Featured image by Michelle Nash.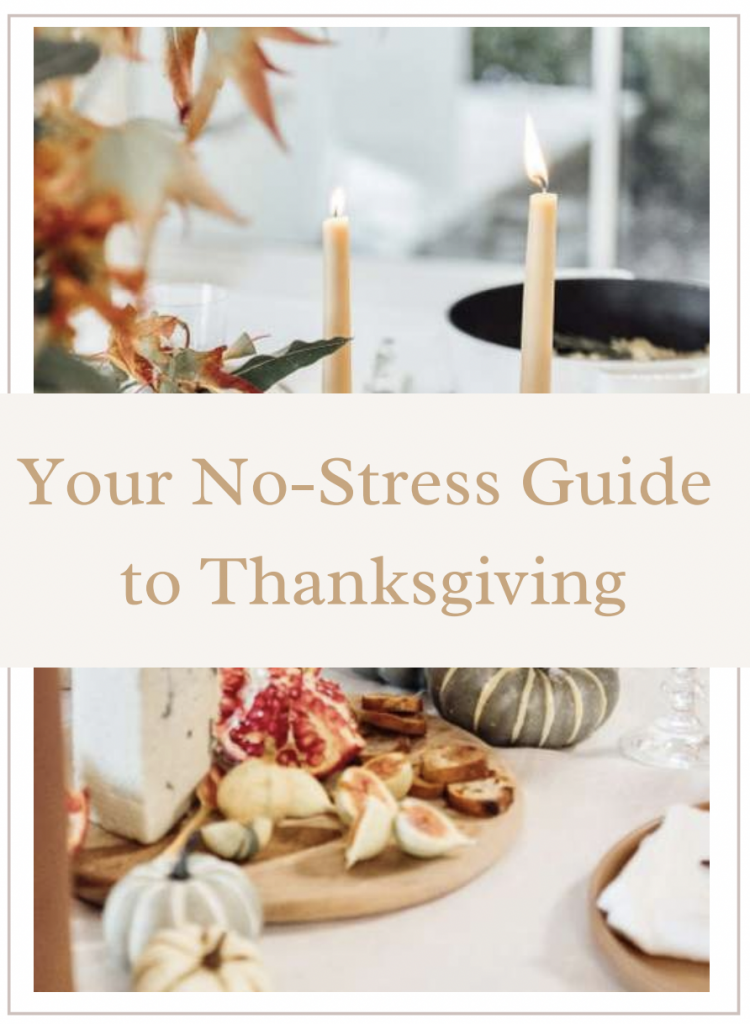 Subscribe
Free Guide to Thanksgiving
Sign up to receive a FREE E-BOOK with exclusive timelines, tips, recipes, playlists, place cards and everything you need for your Thanksgiving gathering.
Thanks for Signing Up!
Oops!
Looks like you're already signed up or your email address is invalid.
Oops!
Looks like you unsubscribed before click here to resubscribe.
No matter how many people you're celebrating with this year, there are plenty of dessert recipes that can either be doubled or prepped ahead of time to serve large numbers. Prepping in advance can alleviate some of that pre-Thanksgiving dinner scramble for oven space, which is always a win. Read on for our picks of the 18 best Thanksgiving dessert recipes for the family and let us know in the comments if you try any!
18 of the Best Thanksgiving Dessert Recipes for a Crowd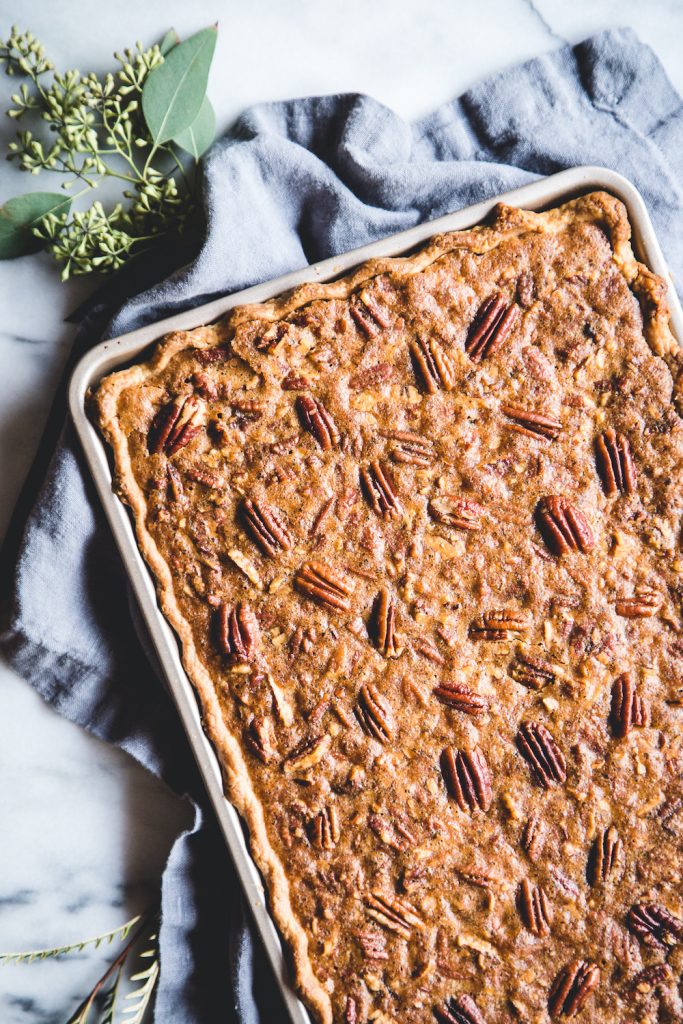 Why We Love It: To feed a crowd with this always-delicious classic, Katie Wahlman doubled her favorite recipe and baked it in a jelly roll pan instead of a classic pie tin. Cut into squares instead of sliced in triangles, it's similar to a pecan bar but doesn't skimp on the gooey pecan filling.
Hero Ingredient: Every pie needs a bag of chocolate chips, IMO.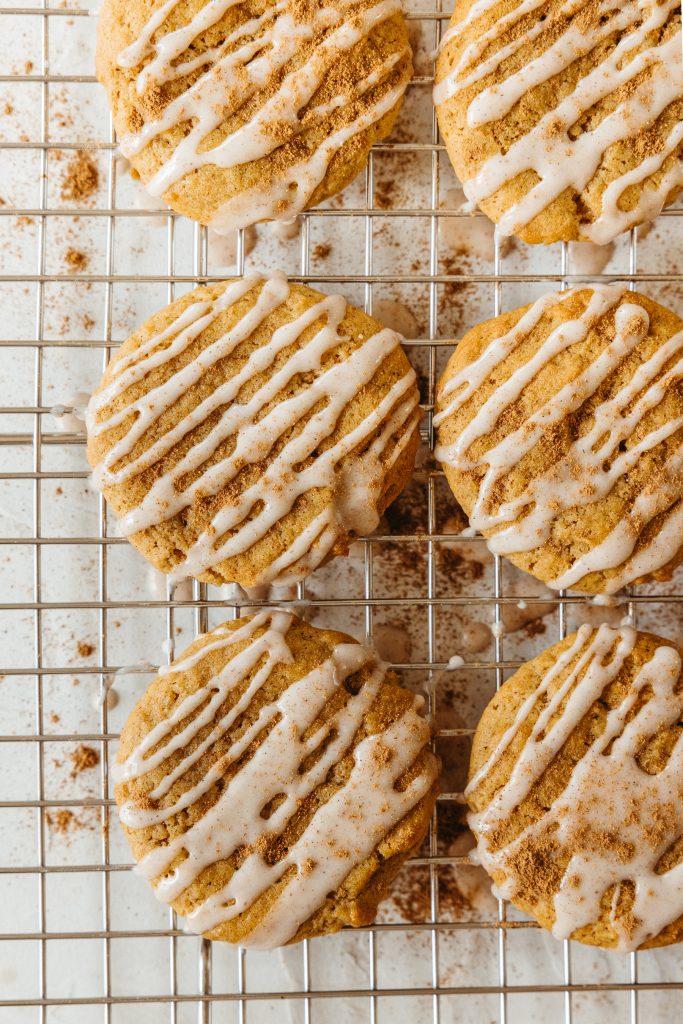 Why We Love It: Pumpkin spice lovers, rejoice. This Chewy Pumpkin Spice Cookie recipe is the best way to spread the warmth while feeding the masses. These cookies just ooze with fall feels and are so easy to scoop and serve. The icing drizzle is definitely the pièce de résistance, but the whole cookie is its own masterpiece.
Hero Ingredient: That cinnamon glaze is drool-worthy enough to eat straight out of the bowl. We won't judge you if you do!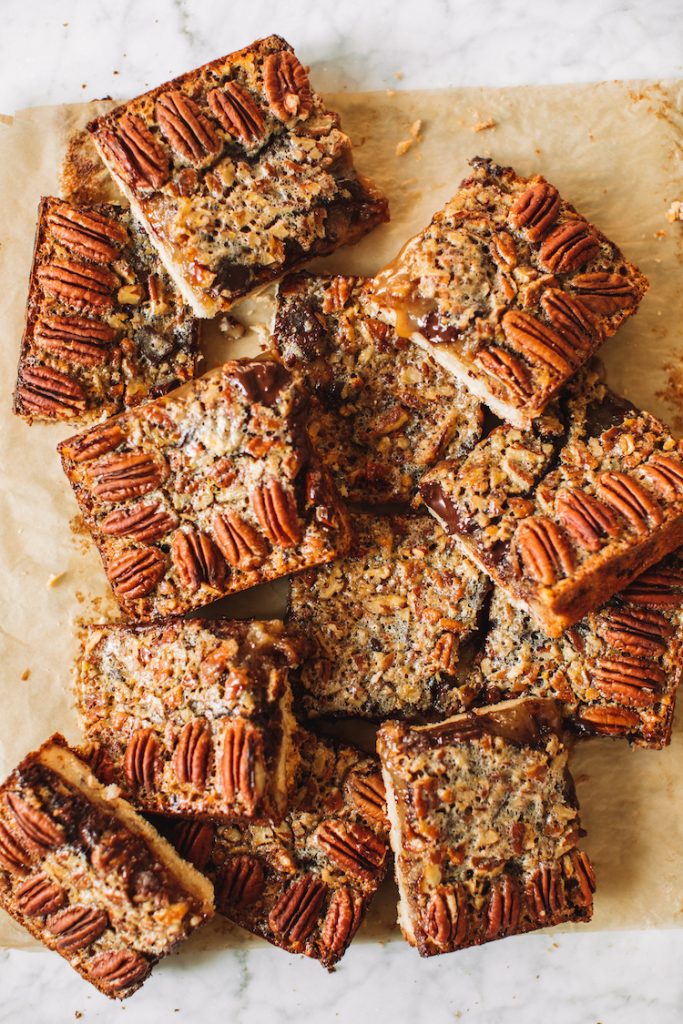 Why We Love It: These chocolate bourbon pecan bars are made extraordinarily decadent with a chocolate bourbon-infused filling on top of a rich shortbread crust. One bite and you'll be hooked. They're great for feeding the masses because all you have to do is bake, slice, and serve! Your guests will be glad you did.
Hero Ingredient: Bourbon is the secret ingredient. A tablespoon a day keeps the winter blues away.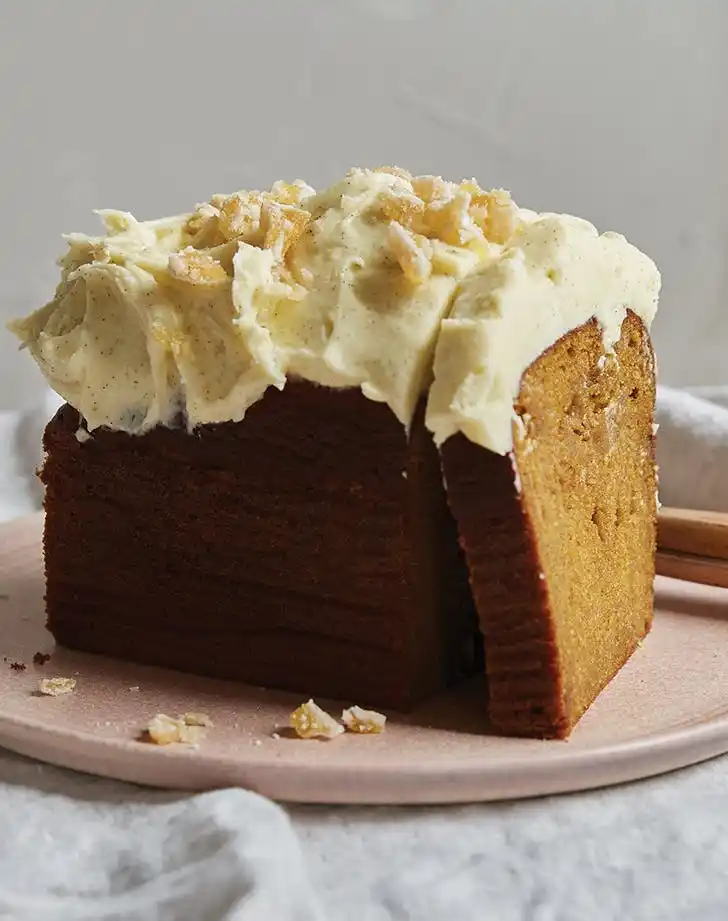 Why We Love It: In case you missed it, we're a little obsessed with snack cakes here at Camille Styles. This sweet potato variety came to us from Aran Goyoaga and it's simply perfect. The sweet potato base is spiced with nutmeg, cardamom, orange zest, and candied ginger bits. All the warming spices you need to make your Thanksgiving dinner complete.
Hero Ingredient: Tangy cream cheese frosting seals the deal on rounded flavor and luscious texture.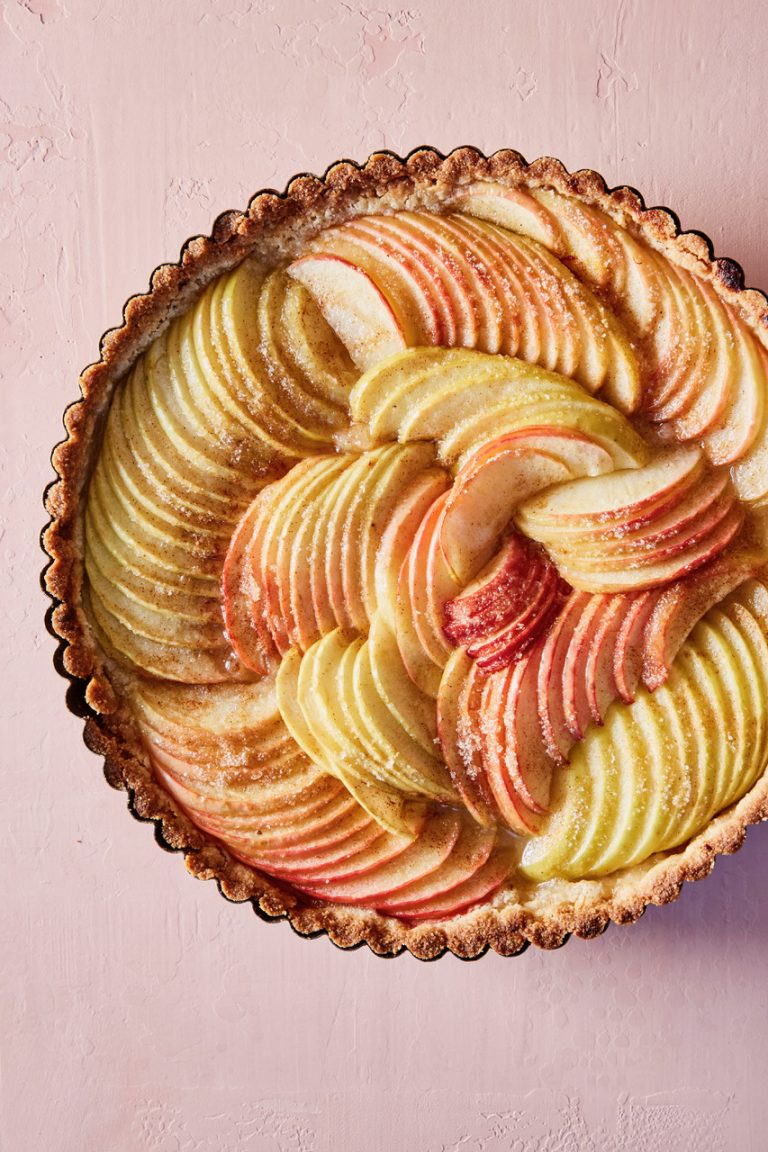 Why We Love It: Tarts are always an excellent choice for feeding a crowd because you can cut the slices however big or small you want. This Warm Apple Tart has a delightfully easy format that will satisfy each and every sweet tooth.
Hero Ingredient: The subtle crumb topping as a whole is a true hero. It brings a slight crunch that perfectly complements the tart underneath.
Why We Love It: This pie is made with a short list of simple ingredients so you shouldn't have too much trouble pulling it off for Thanksgiving dessert. It's also a great option for a potluck because it satisfies every taste bud and dietary requirement. Plus, it's easily doubled to feed a crowd.
Hero Ingredient: Cashews, because who knew a nut could turn into delicious whipped cream? Pro tip: a dollop over your morning coffee is heavenly.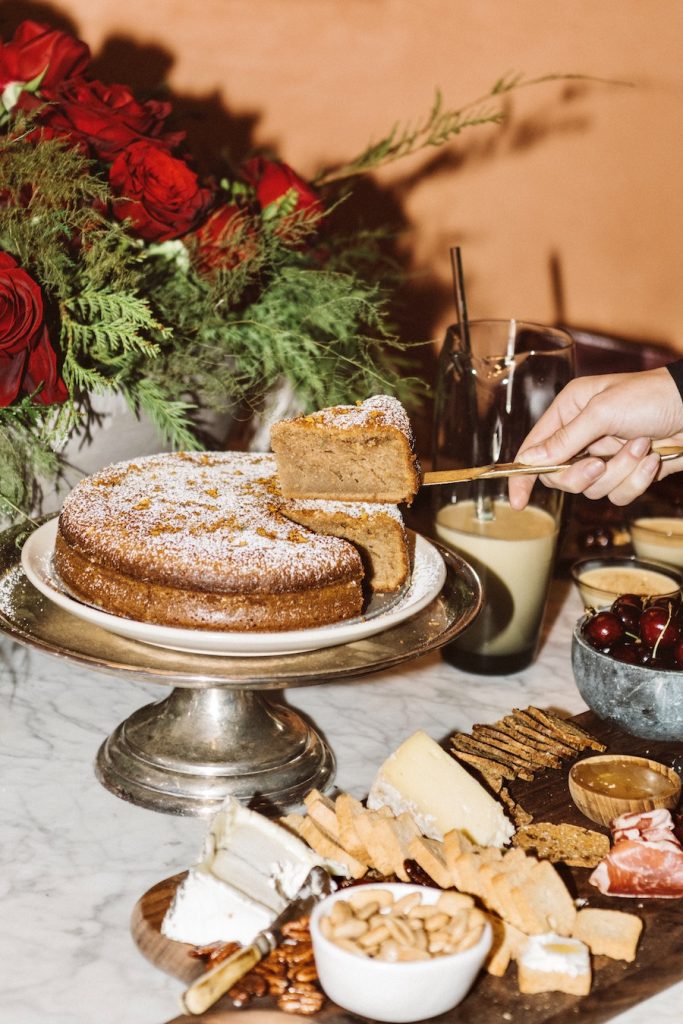 Why We Love It: Another snack cake superstar, this one uses a classic orange/clove combo that makes it ideal for the holidays. It's not too sweet, so you don't have to worry about a sugar rush coming after your post-Thanksgiving food coma. And not only does the olive oil lend an interesting flavor to the cake, it keeps things nice and moist so there's not a dry bite in sight.
Hero Ingredient: In the wise words of Ina Garten, using good olive oil is essential. Since it's the namesake of the cake, you'll want those quality flavors to shine throughout.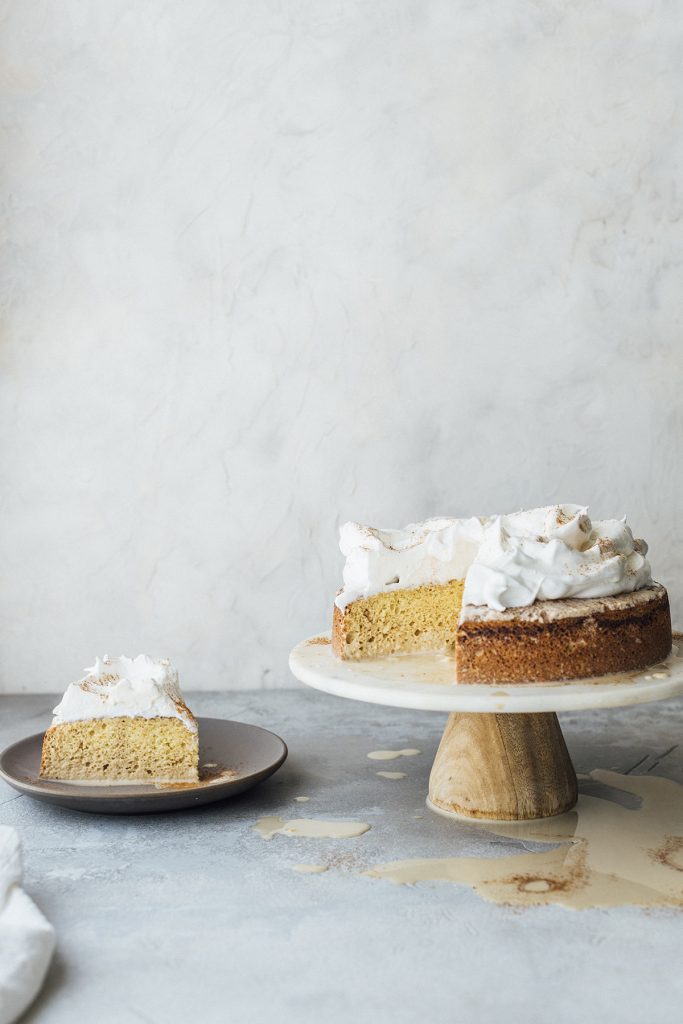 Why We Love It: Tres Leches might not be the most common Thanksgiving dessert, but it deserves a spot in your lineup. First, you can prep this tasty treat up to two days in advance, so you have the time and energy needed to make the other dishes on your agenda. And second, it's pretty much impossible not to love. Something about fluffy white cake drenched in three types of milk, rum, and espresso… I'm drooling just thinking about it.
Hero Ingredient: Since it has rum in it, keep this cake at the adult table (wink wink).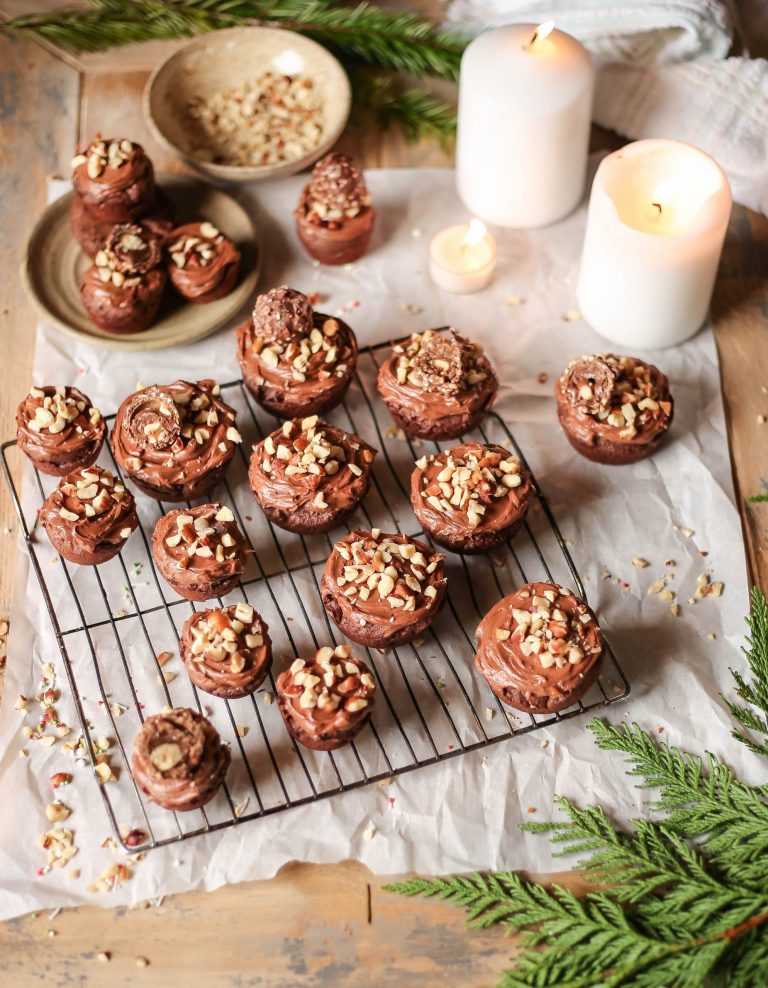 Why We Love It: Cookies plus a muffin tin are a match made in heaven in this delightful cookie recipe. They take on a brownie-like texture that's packed with notes of chocolate and, of course, irresistible hazelnut. They're finished off with a rich, fudgy frosting that you'll want to eat straight from the bowl. If there's one thing you can count on here, it's a battle for the acclaimed frosting-tinted spatula.
Hero Ingredient: You won't regret topping these gorgeous cookies with Ferrero Rocher chocolates.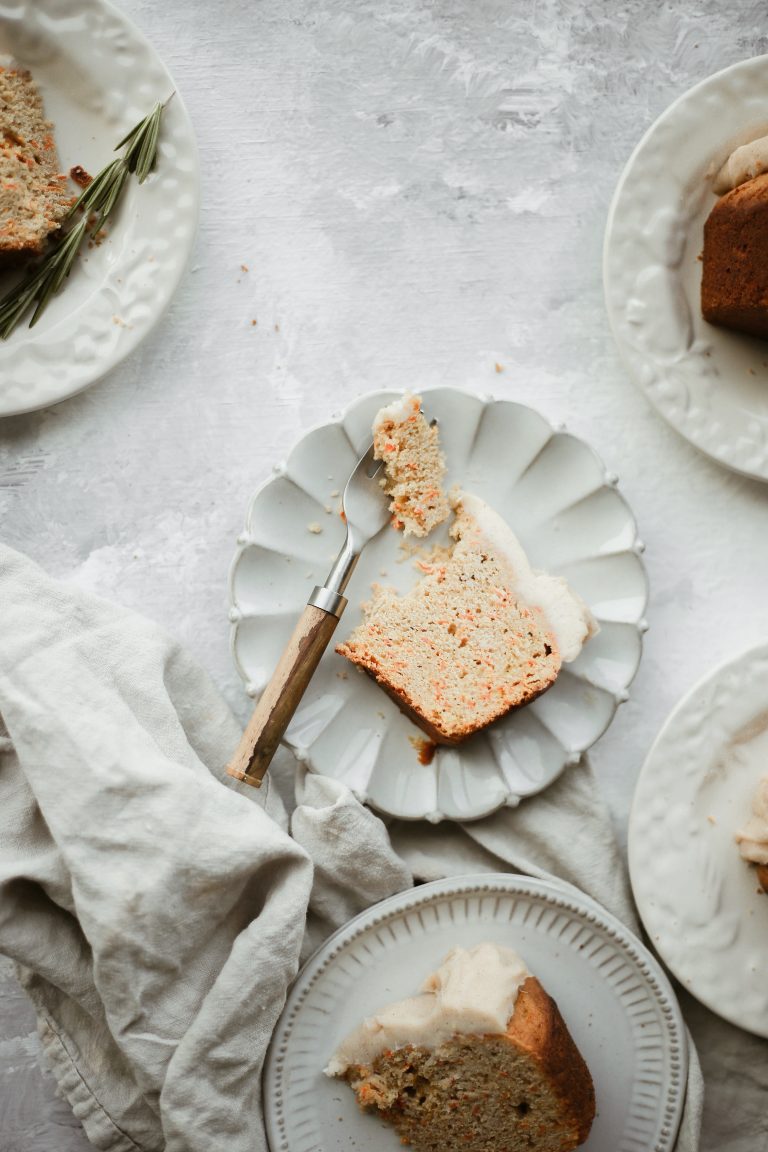 Why We Love It: There are few things more comforting than a classic carrot cake. The mix of spices that warm your soul is something to cherish. In this recipe, classic carrot cake is enhanced by cardamom, ginger, cinnamon, Assam tea, and a dash of freshly cracked black pepper. It's full of flavor and topped with a divine spiced cream cheese frosting.
Hero Ingredient: Not joking about the frosting. It's not your typical cream cheese frosting but instead is threaded with those same warming spices that flavor the cake.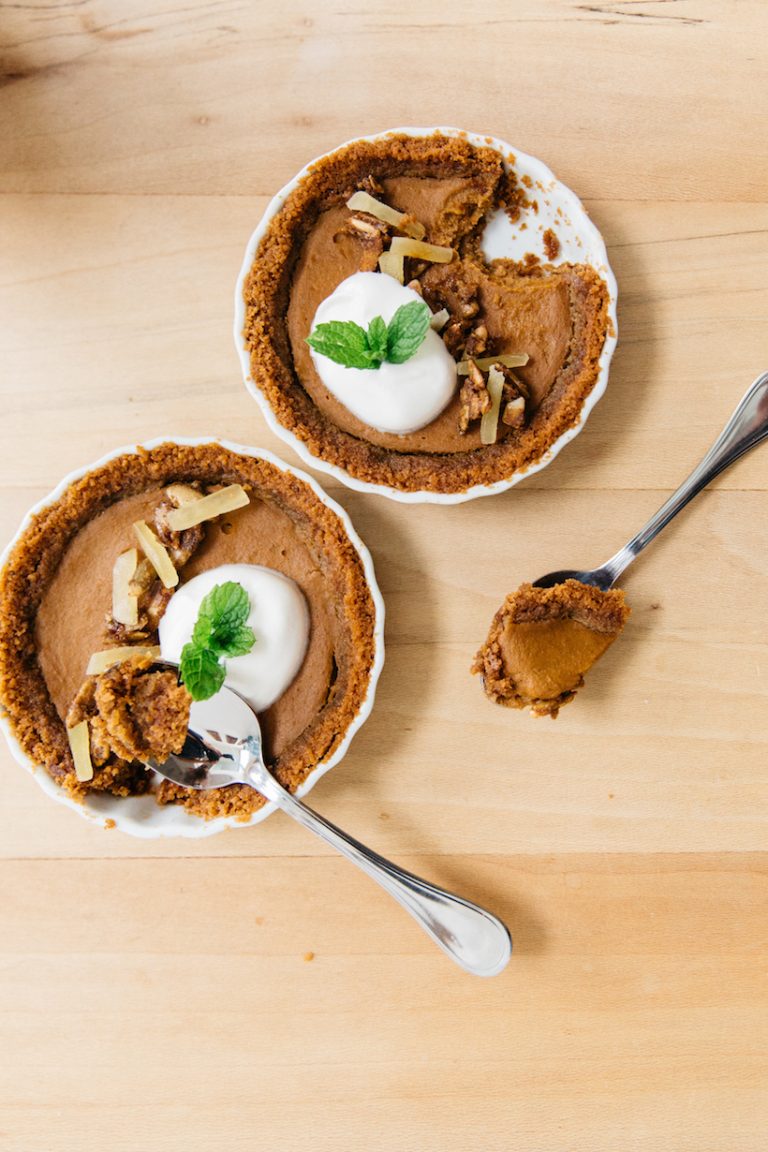 Why We Love It: Save the pie crust woes for December because these tarts use Biscoff cookies to make a pie shell that's both simple and delicious. In fact, the entire tart assembly couldn't be easier. Once you've blind-baked the shells, just whisk the filling together, pour it over the crusts, and bake until set! Thanksgiving dessert for a crowd has never been so stress-free.
Hero Ingredient: Candied pepitas and ginger bring a crunchy texture to each bite that perfectly complements the smooth filling.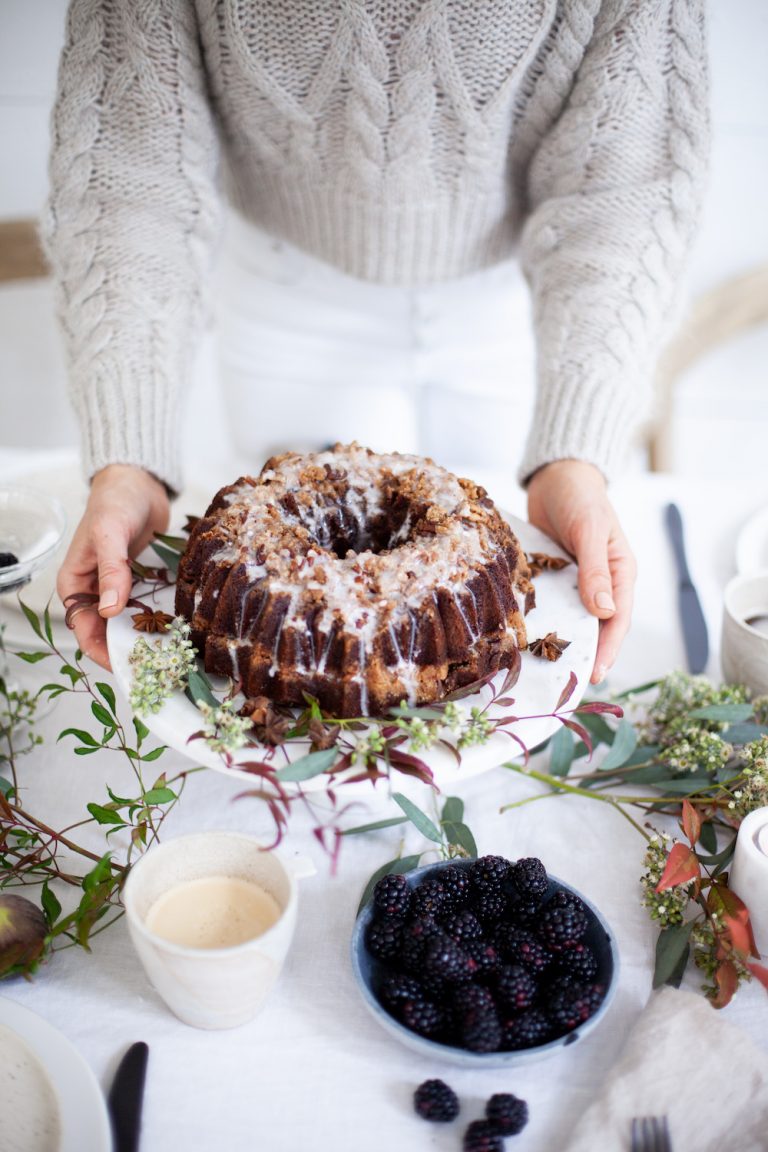 Why We Love It: With less than nine ingredients, this gingerbread streusel cake is something to behold. Not only is it gorgeous enough to serve as your Thanksgiving centerpiece, but it's full of unbeatable flavors and textures. The fluffy cake base is topped with a crunchy streusel and smooth glaze that finish it off with a bow.
Hero Ingredient: Simple Mills Pumpkin Muffin & Bread Mix builds the foundation for this cake—but don't think it takes away from any of the impressive qualities. While the cake is amazing on its own, the streusel and glaze set it over the top.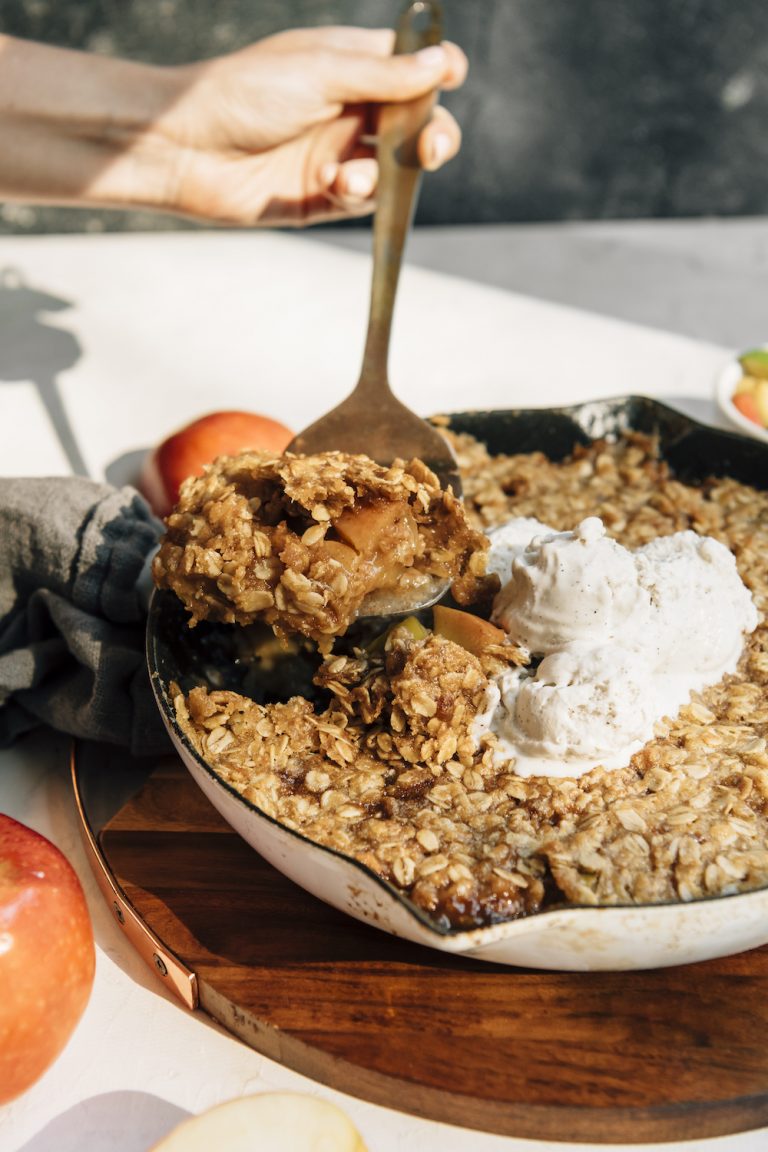 Why We Love It: Like cobblers and crumbles (still searching for an answer about the difference between the three), crisps are so easy to put together. The combination of apples, sugar, and oatmeal creates serious magic in this skillet. And let's not forget about the brown butter factor here. It lends nutty, rich flavors throughout the entire creation.
Hero Ingredient: A few tablespoons of bourbon add a warmth and honey-like aroma that you just can't miss.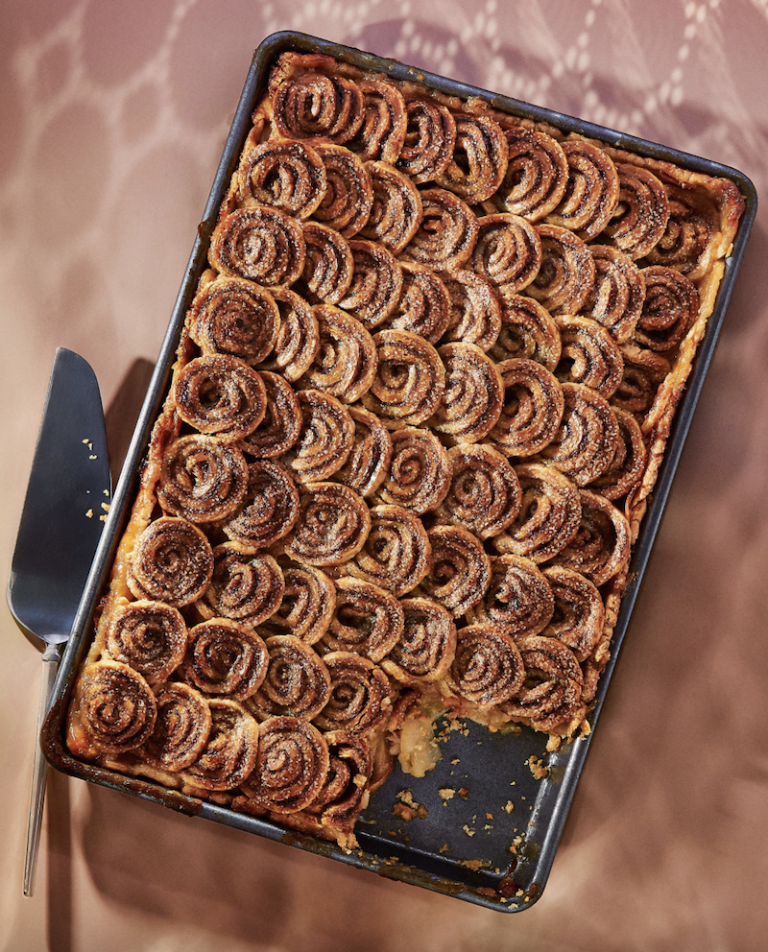 Why We Love It: This recipe definitely requires a bit of work, but it will both feed and wow a crowd. Plus, who can turn down an apple pie with a cinnamon-butter twist? You'll start by smearing delicious dough with a combination of butter, brown sugar, cinnamon, and salt, then rolling it up to chill until firm. Slice it into rounds and place your wheels atop the apple mixture before baking. It's visually appealing, flavorfully complex, and perfect for serving to a crowd.
Hero Ingredient: I'm a sucker for cinnamon in any form.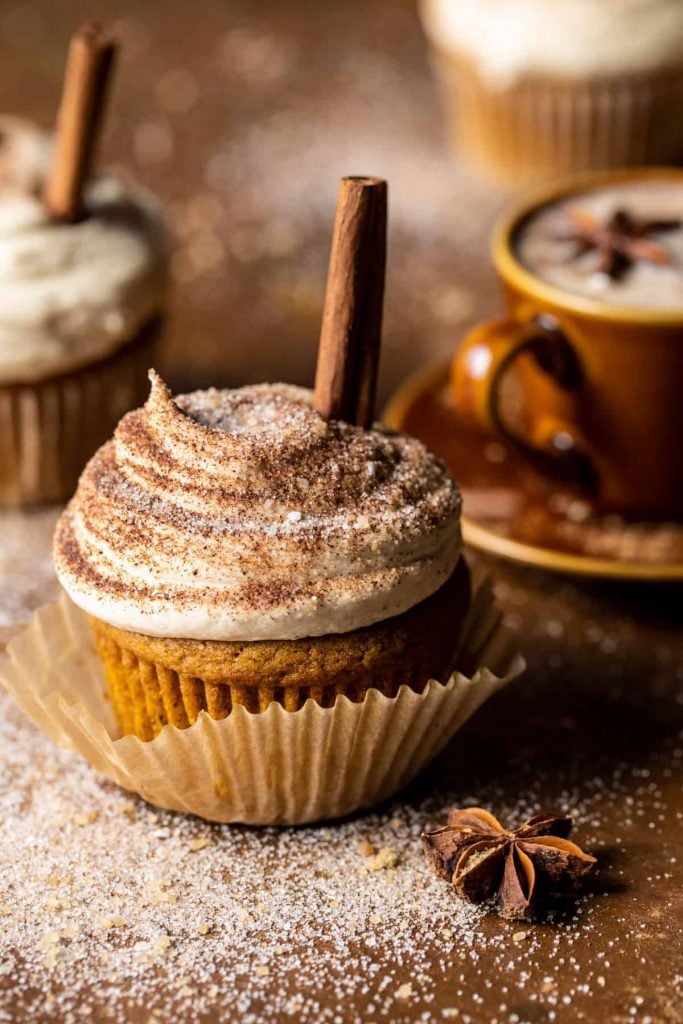 Why We Love It: When it comes to the best Thanksgiving dessert for a crowd, serving cupcakes isn't as crazy as it sounds—especially when you opt for this recipe. Think about it: every guest is easily served, they require no special slicing or plating, and they taste like the best parts of fall. Seems like a good idea to me.
Hero Ingredient: Starbucks has nothing on this Chai Spice.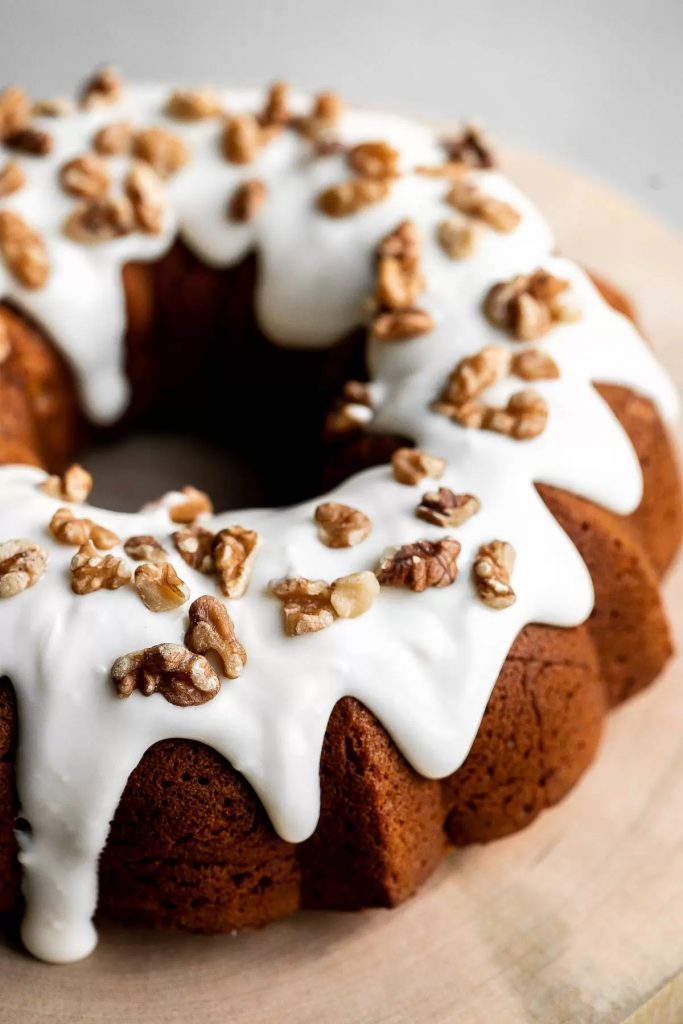 Why We Love It: This isn't your traditional Thanksgiving dessert, but I will never turn down a bundt cake. It is perfect for a crowd because it's easy to slice and serve, and pleases all of those pie-haters out there. Get into it.
Hero Ingredient: Homemade cream cheese frosting, please.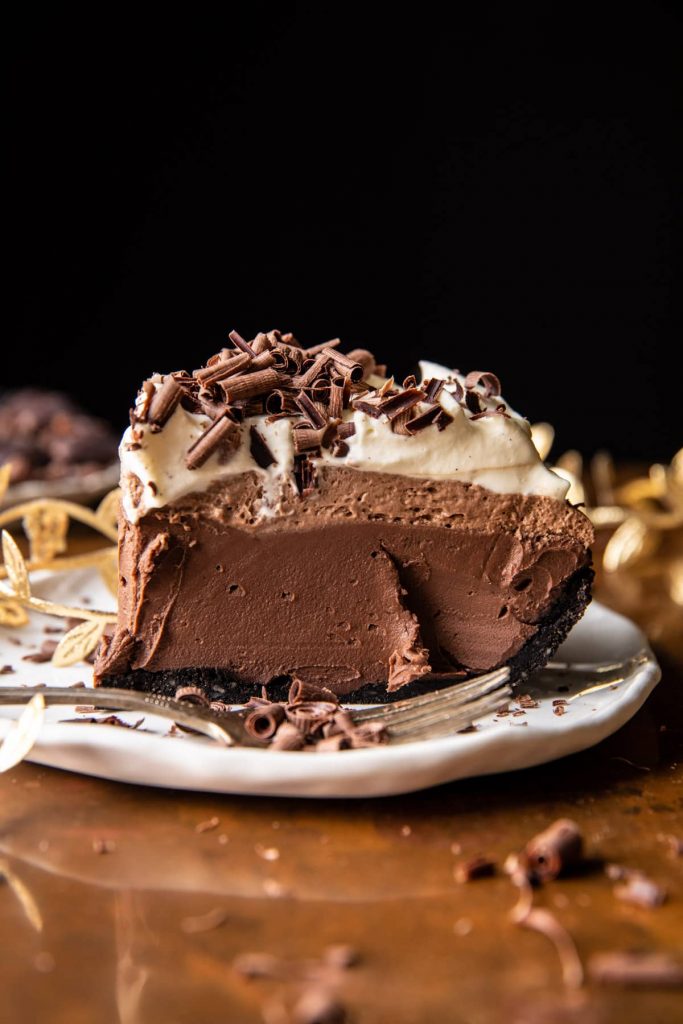 Why We Love It: Chocolate pie is my favorite Thanksgiving dessert, and it's definitely high on the lineup for the best Thanksgiving dessert for a crowd. Plus, this recipe features espresso—so I'm immediately sold. This pie is perfect for serving a crowd because it requires no time in the oven. You can make it ahead of time, double it, and then forget about it.
Hero Ingredient: The instant espresso is an instant favorite.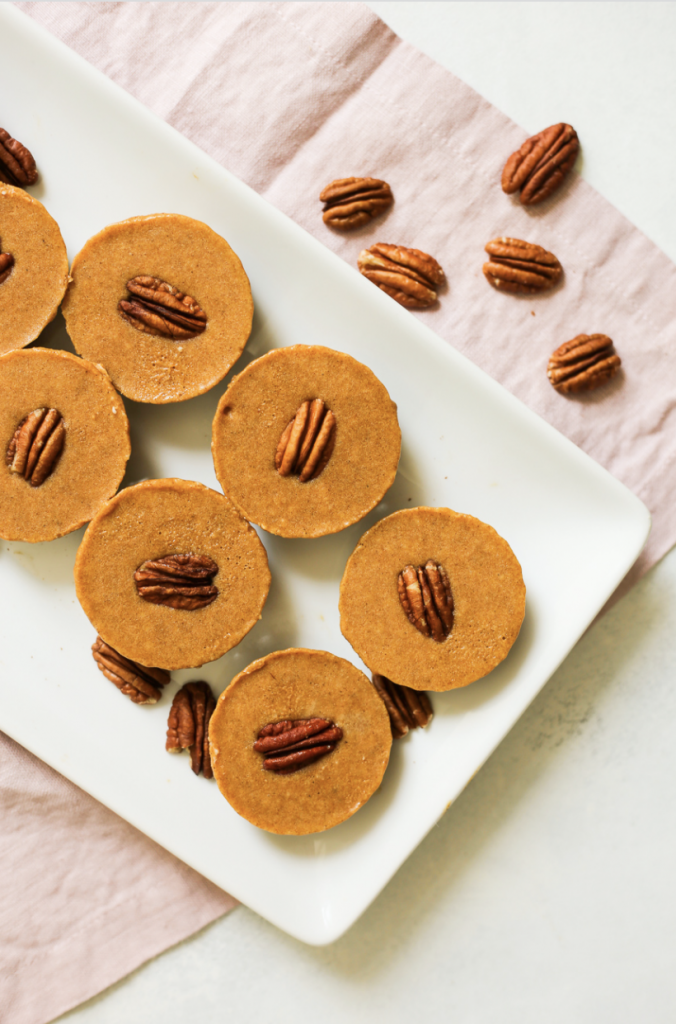 Why We Love It:  With a sweet date and pecan crust, these guilt-free pumpkin bites come together in a flash and there's no baking required. The recipe makes so many and is allergen-friendly, so everyone can enjoy them. They are the perfect little bite for when you're already full.
Hero Ingredient: Dates make the crust sweet and sticky.
This post was originally published on November 13, 2021, and has since been updated.