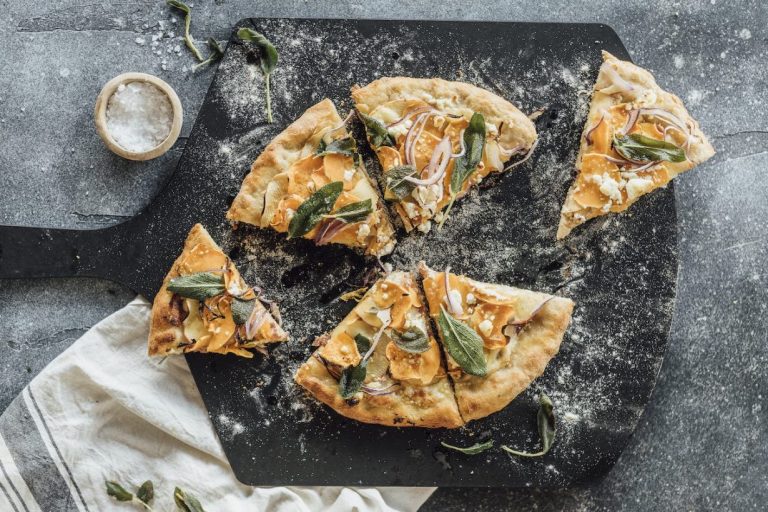 As they say, birds of a feather flock together, and on this team, we are all self-professed obsessives when it comes to all things pizza. What's not to love? Pizza is a love letter to the seasons, the ultimate entertaining recipe, and a warm hug on a Friday, pajama-clad movie night. And when you add the best store bought pizza crust to the mix, well, things only get easier (and in turn, better).
While I have my favorite pizza places to order from and there's nothing like the tactile pleasure of making your own pizza dough, a shortcut option is always welcome. Don't get me wrong: On Saturday nights when I have all the time in the world, there's something wonderfully satisfying about pinching dough between your fingers and topping swirls of sauce with all the cheese and freshly chopped ingredients.
But when I'm in a pinch and need to cut some corners, ready-made and easy-to-prep pizza crust from the store is convenient to have on hand. Whether it's a box of dry mix to keep in the pantry or fresh dough that you can freeze and thaw as needed, we tried ten different pizza crusts, ranked them all, and crowned the best store bought pizza crust to keep on hand when the craving strikes.
Featured image by Michelle Nash.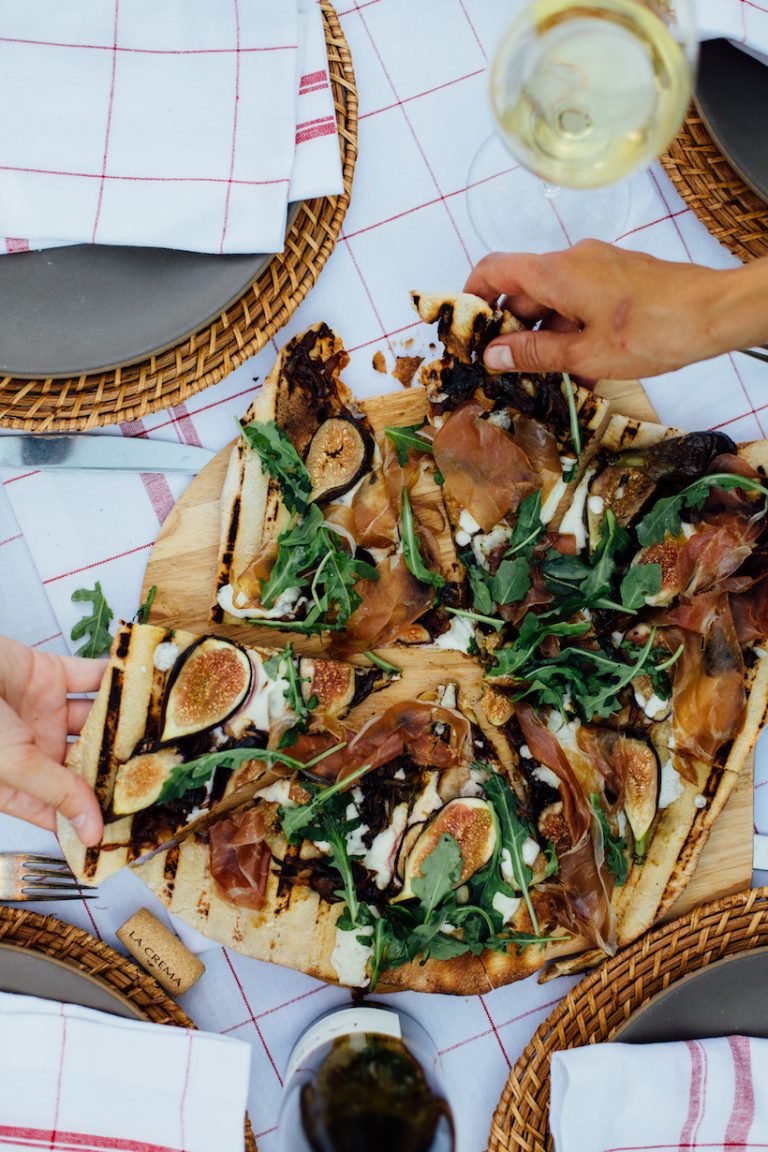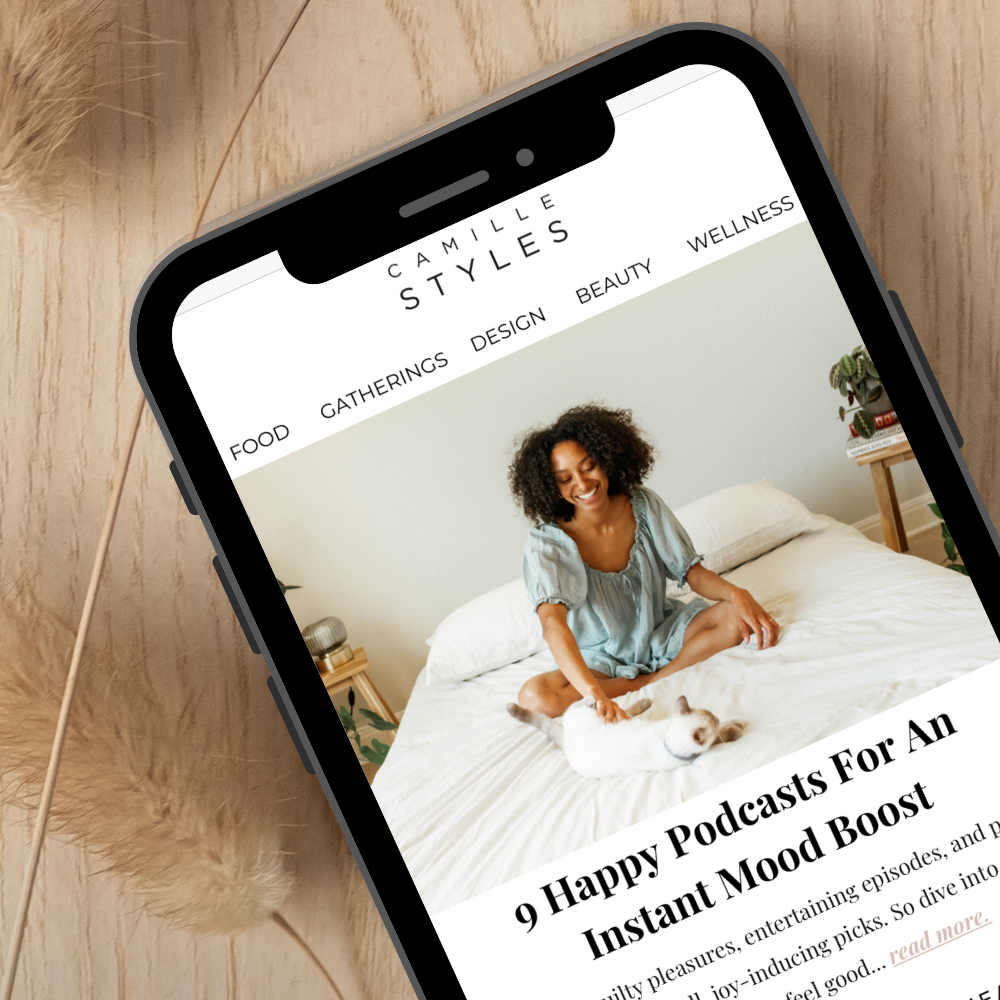 Subscribe
Get the goods.
Gatherings, food, design, wellness, and more—it's the newsletter you'll actually want to read.
Thanks for Signing Up!
Oops!
Looks like you're already signed up or your email address is invalid.
Oops!
Looks like you unsubscribed before click here to resubscribe.
Ranking Guidelines
Flavor: For our taste testing team, we said a good pizza crust should have that fermented yeasty flavor that is well salted so it doesn't just taste like bland flour.
Texture: Chewy over bready.
Ease of Use: The whole point of a ready made or easy to assemble crust should be that it's ready in a cinch and makes our life easier.
Good Pizza Test: Does the crust work well when topped with sauce and toppings.
Testing Process
This taste-off was slightly different from previous ones in that with pizza, we generally like fresh and hot pizza. Each crust was made fresh and tasted right away with initial notes taken, then tasted again with all finished crusts.
The other callout is that most pizza crusts usually come with toppings. For this taste off, we made half of the dough topped with sauce and cheese to test the dough's ability to stand up to additional moisture, as well as baking half of the crust plain on its own to focus on stand-alone flavor and texture.
Keep scrolling to find out the winners of this taste-off!
A Few Tasting Notes
When it came to the results, one thing was clear: the fresh dough and refrigerated dough options greatly outranked the dry mixes on both texture and flavor. While dry mix gave us the chance to make a crust from scratch, there were a lot of variables that could impact the final product from a dry mixed dough.
9. Jus-Rol
We didn't love the slightly oily flavor on this one, and the texture reminded us more of a roll-out pie dough than a pizza crust. Our tasters thought this might be good to make a quiche with, but not a pizza.
8. Jiffy
This dry mix pizza dough ended up being more bready in texture than a chewy dough. The flavor was also reminiscent of white bread more than pizza. Fine if you're making bread, but alas, that's for another taste-off to come.
7. Boboli
In full transparency, I grew up with the ready-made Boboli pizza crusts, so I knew what we were getting into. Most tasters didn't enjoy the slightly tangy and savory flavor as they felt it was overpowering and too forward when you consider more delicate toppings. However, if we toasted this one in the oven and slathered butter on it, we wouldn't complain.
6. Krusteaz
This dry mix pizza dough would make great biscuits, but we didn't love it as pizza crust. The texture was more reminiscent of a crumbly biscuit and the flavor more bready than a delicious yeasted dough. We ranked this one here because we liked eating it on its own, but still didn't love as pizza.
5. Pillsbury
While this ready-made refrigerated dough baked up fine, the texture was slightly crispy and a little chewy on the edges. The flavor felt like we were eating Pillsbury crescent rolls and bread dough rather than pizza. I mean, we love the pop tube crescent rolls, but they're not quite pizza.
4. Mamma Mia!
We had high hopes for this dough because of the use of beer in place of water in mixing together. While this dry mix still had more chew than some of the others and a nice flavor to it that leaned yeasty, it was still just slightly on the bready side for us. Overall good, but might want to tweak the prep method to ensure chew.
3. Betty Crocker
Among the dry mixes, Betty Crocker just slightly edged out #4 based on the crispy edges and chewy interiors. The dough had a few air bubbles that we liked our slices, but what kept the dry mixes like this one from reaching the top was again leaning slightly bready. We did have several tasters say they would keep a pouch of this mix in their pantry for just-in-case pizza nights though!
2. Trader Joe's
It was a close call between our winner and TJ's fresh dough. The dough was very chewy with nice air pockets like the ones you'd get at a restaurant pizza oven. While the flavor was good, it wasn't as yeasty and flavorful as our winner, but still a great option to have on hand for pizza night. This pizza dough held up nicely to the sauce and toppings as well.
1. Whole Foods
This was a grand slam, everyone-on-the-same-page decision. While there was a little discussion between the WF and TJ's ready-made dough, what sent Whole Foods over the edge was the flavor and texture. This dough had the most fermented pizza dough flavor that we all enjoyed while also having extra texture from the use of whole grains. It held up nicely to the sauce and we loved the chewy crust of each slice. If you're going to have one pizza dough in your freezer for emergency pizza nights, make it this one.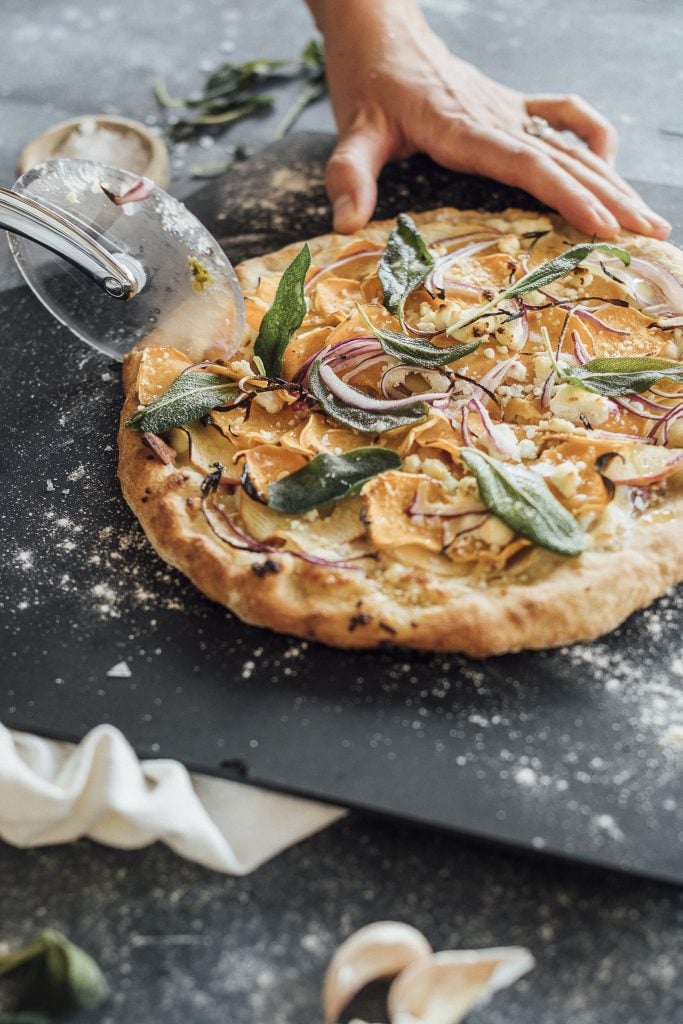 Recipes To Try Out on the Winner of the Best Store Bought Pizza Crust
Looking for inspiration for your next pizza night? Here are a few favorites I'll be trying with our winning store-bought pizza crust:
Peach, Pesto, and Balsamic Pizza
Bacon, Apple, and Sweet Potato Pizza
Caramelized Onion and Prosciutto Pizza
Butternut Squash and Arugula Pizza
Did we try your favorite store-bought pizza crust? Let us know your favorites in the comments!