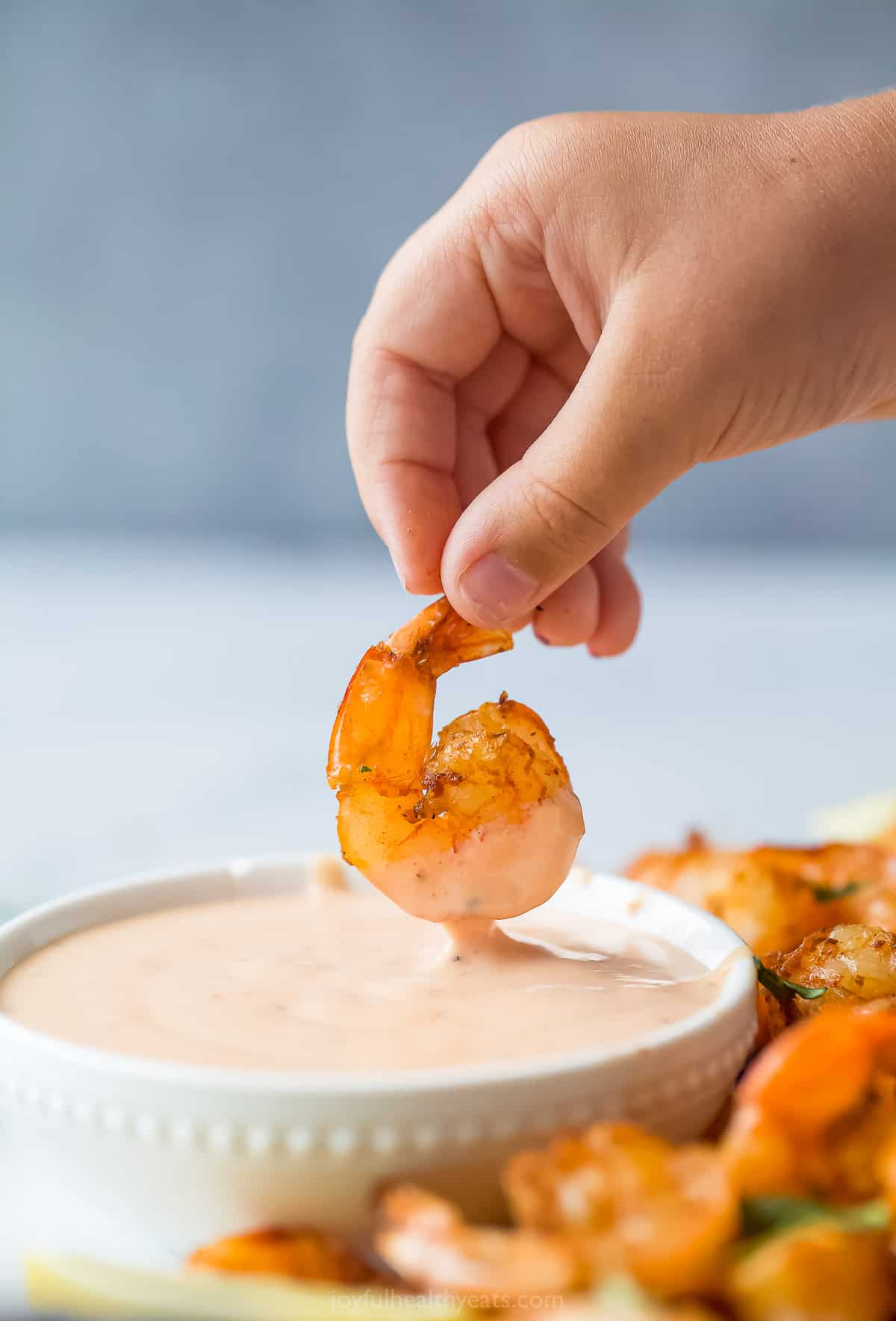 This addicting 5 Minute Boom Boom Sauce is the ultimate condiment. It's sweet, spicy, garlicky, creamy and delicious on anything it touches. You can use it as a dip, drizzle, or spread it onto your favorite foods.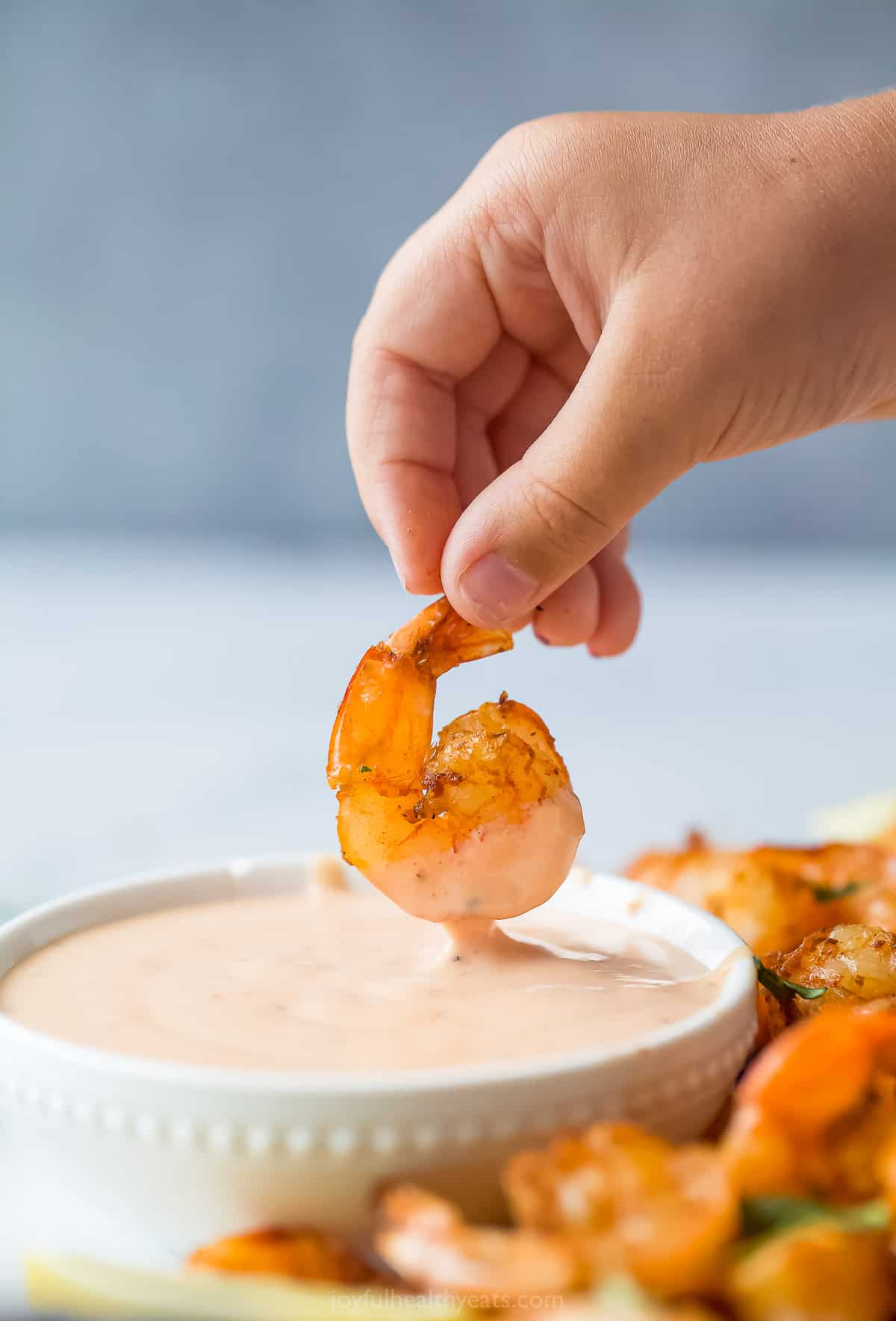 A Flavor-Blasted Dipping Sauce You'll Love on Everything!
Boom Boom Sauce is the "secret sauce" that you'll find on just about everything these days. It goes great on everything from burgers to shrimp. But honestly, the recipe doesn't have to be a secret! It's so easy to make and the ingredients are super simple.
The sauce is pretty basic. It starts with mayonnaise and then we add a few different ingredients to elevate the flavor. Ketchup, sweet chili sauce, and sriracha are the main ingredients that bring the bursts of flavor.
I love this recipe because you can customize it to your own eating habits. For example, if you're a vegan, you can go with vegan mayonnaise. Or you can use avocado mayonnaise if you're following a Paleo or Keto diet.
You can also adjust the spiciness and sweetness levels. I'll show you how! Let me show you how to make this one-of-a-kind sauce!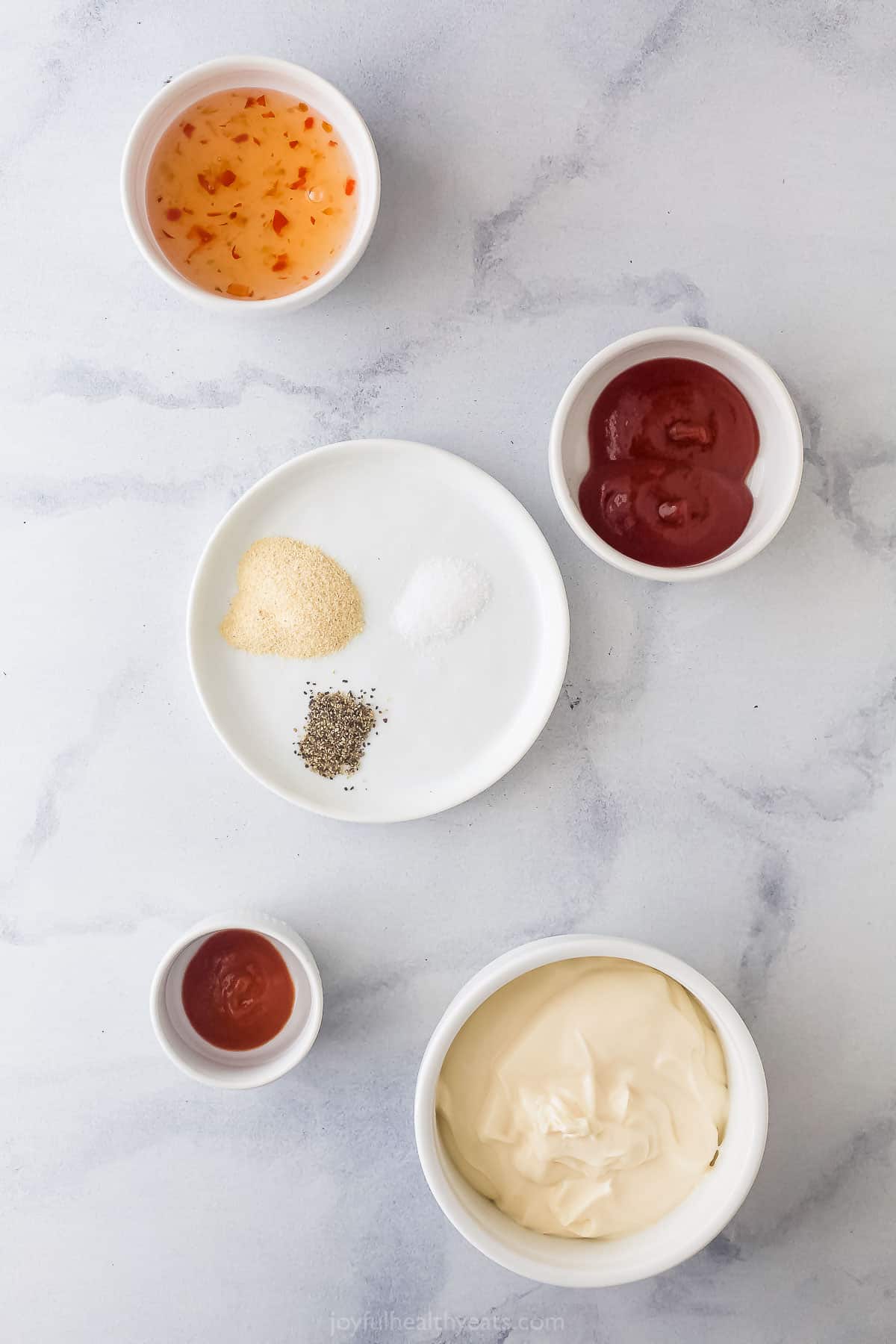 What Is Boom Boom Sauce Made Of?
You only need a few ingredients to make Boom Boom Sauce. Don't forget to check out the recipe card for the exact amounts that I recommend.
Mayonnaise: You can use whatever mayonnaise you like here. Sometimes I prefer good ol' fashioned Hellmanns but other times I like to watch my sugar intake. In that case, I'd use a keto-friendly mayonnaise or make my own.
Ketchup: The ketchup is going to add sweetness to the sauce. Again, if you like to keep things low sugar, you should use sugar-free ketchup.
Sweet Chili Sauce: This is one of my secret weapons! I love using it in sauces and marinades. It's spicy and tangy with citrus flavors.
Sriracha: Use more or less depending on how spicy you want the sauce.
Garlic Powder: Use more garlic powder if you decide to cut back on the spiciness. You can use fresh minced garlic if you really love garlic and want a big garlic flavor.
Salt and Pepper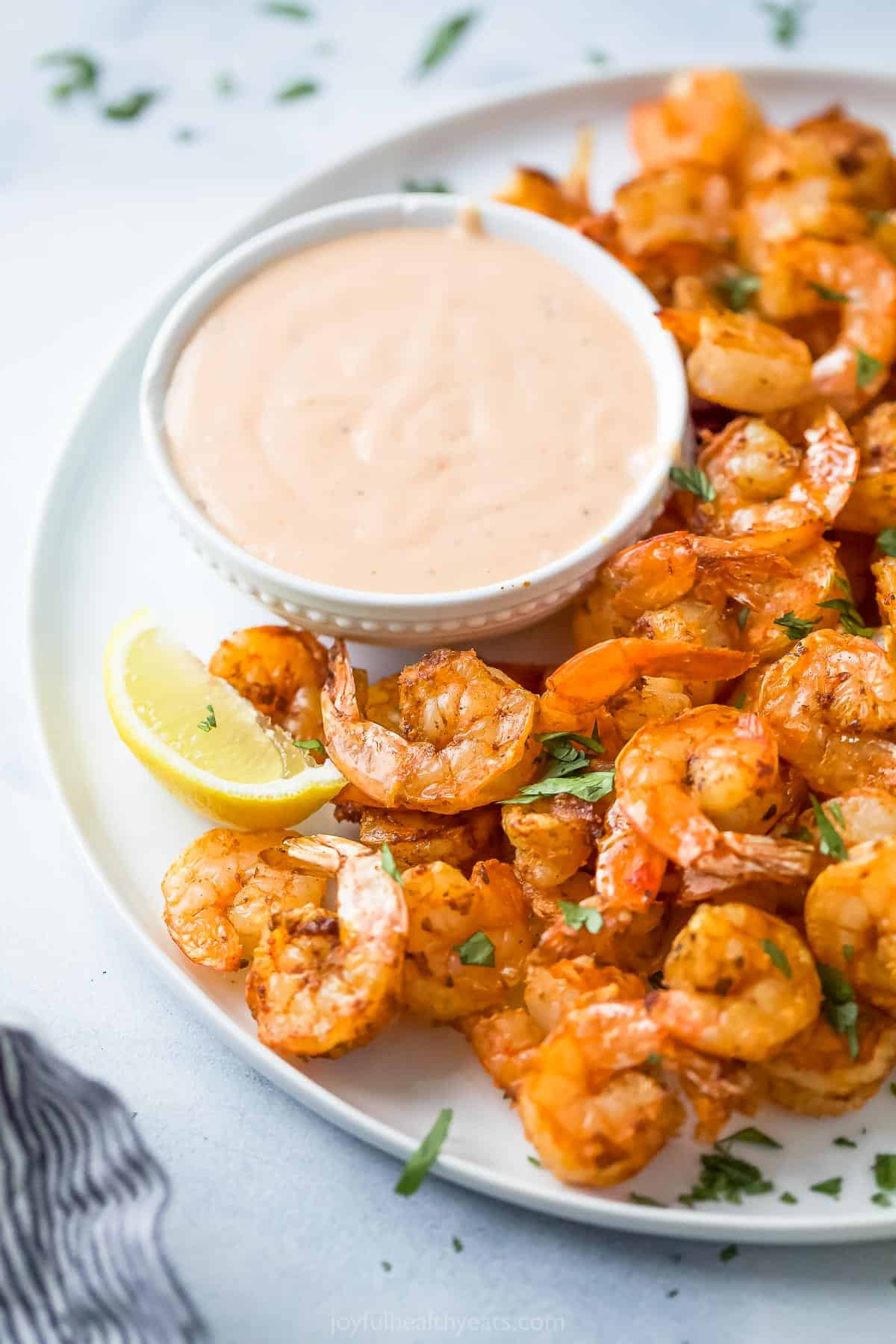 How to Make It
This recipe is so easy! You'll be dipping into this "secret sauce" in under 5 minutes.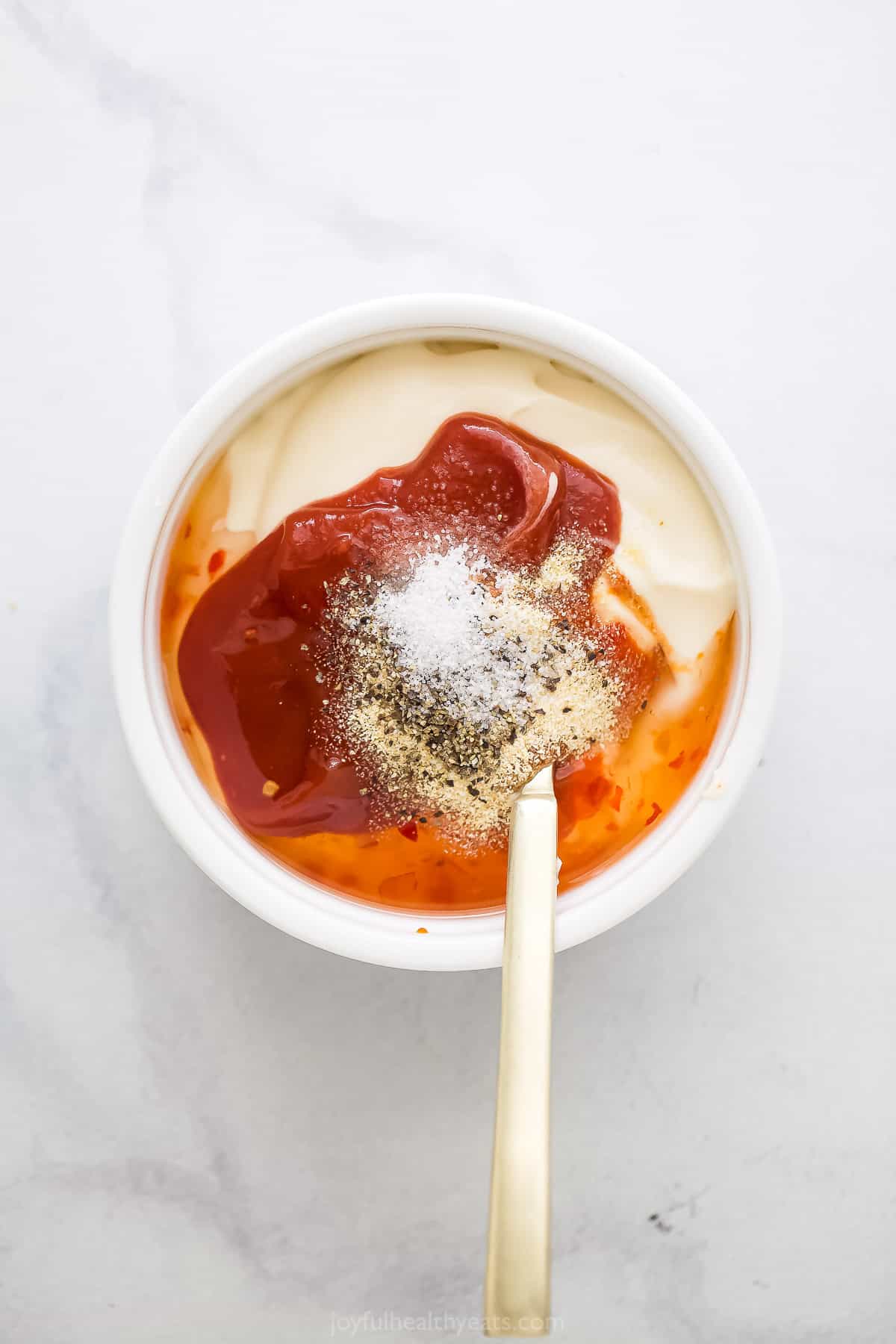 Mix everything together. It's that simple! Measure out all of your ingredients and then mix them in a small bowl.
Serve it immediately or store it for later. You can use this sauce in so many different ways. You can also make Boom Boom Sauce ahead of time and keep it in the refrigerator.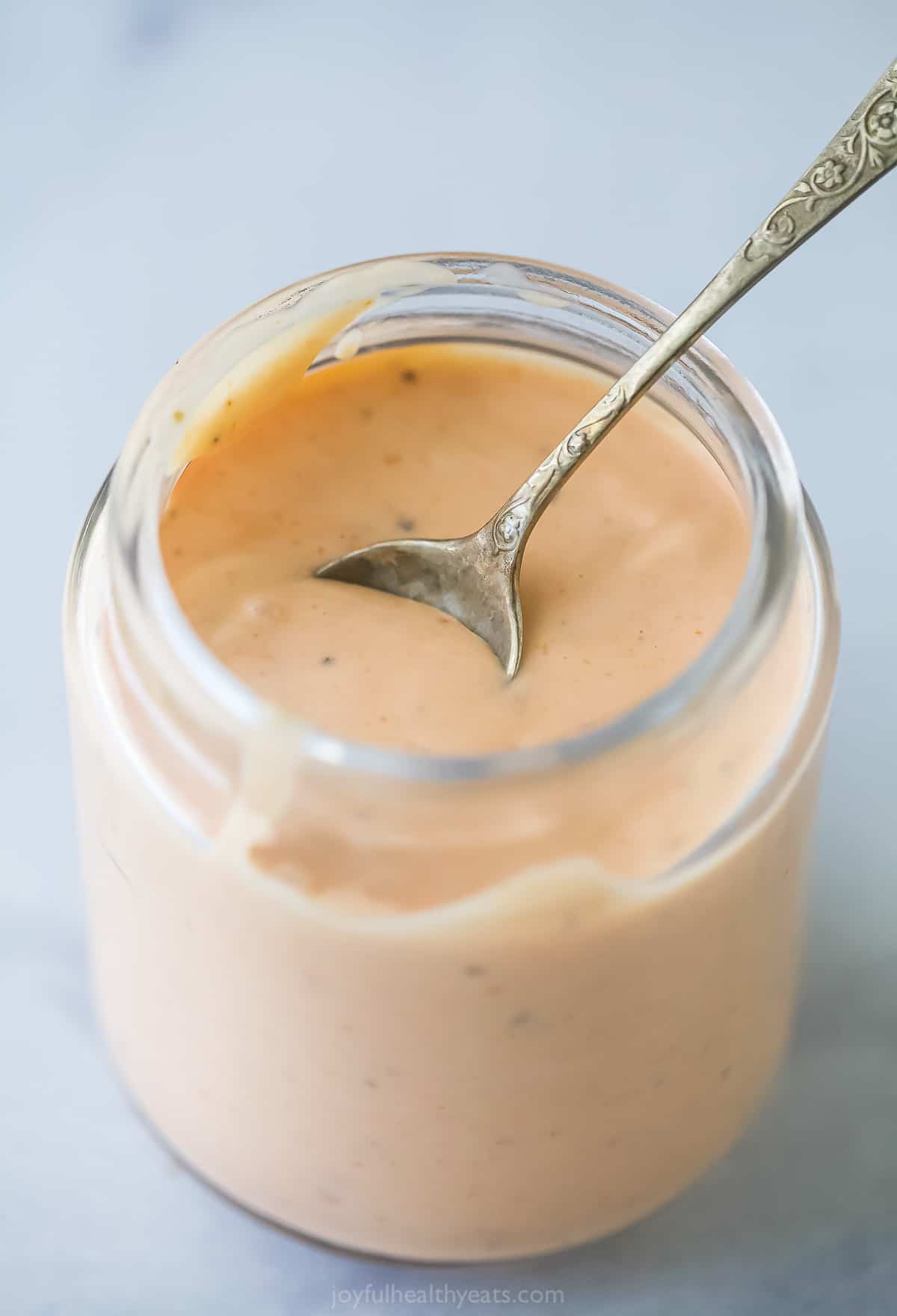 Tips and Tricks
Here are a few simple tips to help you with this recipe. It's pretty straightforward, but I'll provide some information on how to customize it to your liking.
Use keto-friendly mayonnaise or ketchup. If you want to avoid sugar, use these options instead. But, it's important to know that some of these options still have carbs. So, make sure that you calculate accordingly if you're following a strict diet.
Adjust the sriracha for heat. You can always add more sriracha if you like it spicy. Alternatively, you don't need to add the recommended amount. I do suggest making up for that flavor by adding more garlic powder.
Add lime juice. Add fresh-squeezed lime juice for more acid and tanginess.
Let the sauce sit in the refrigerator before serving. This is the best way for the flavors to develop and meld together to create the best-tasting sauce.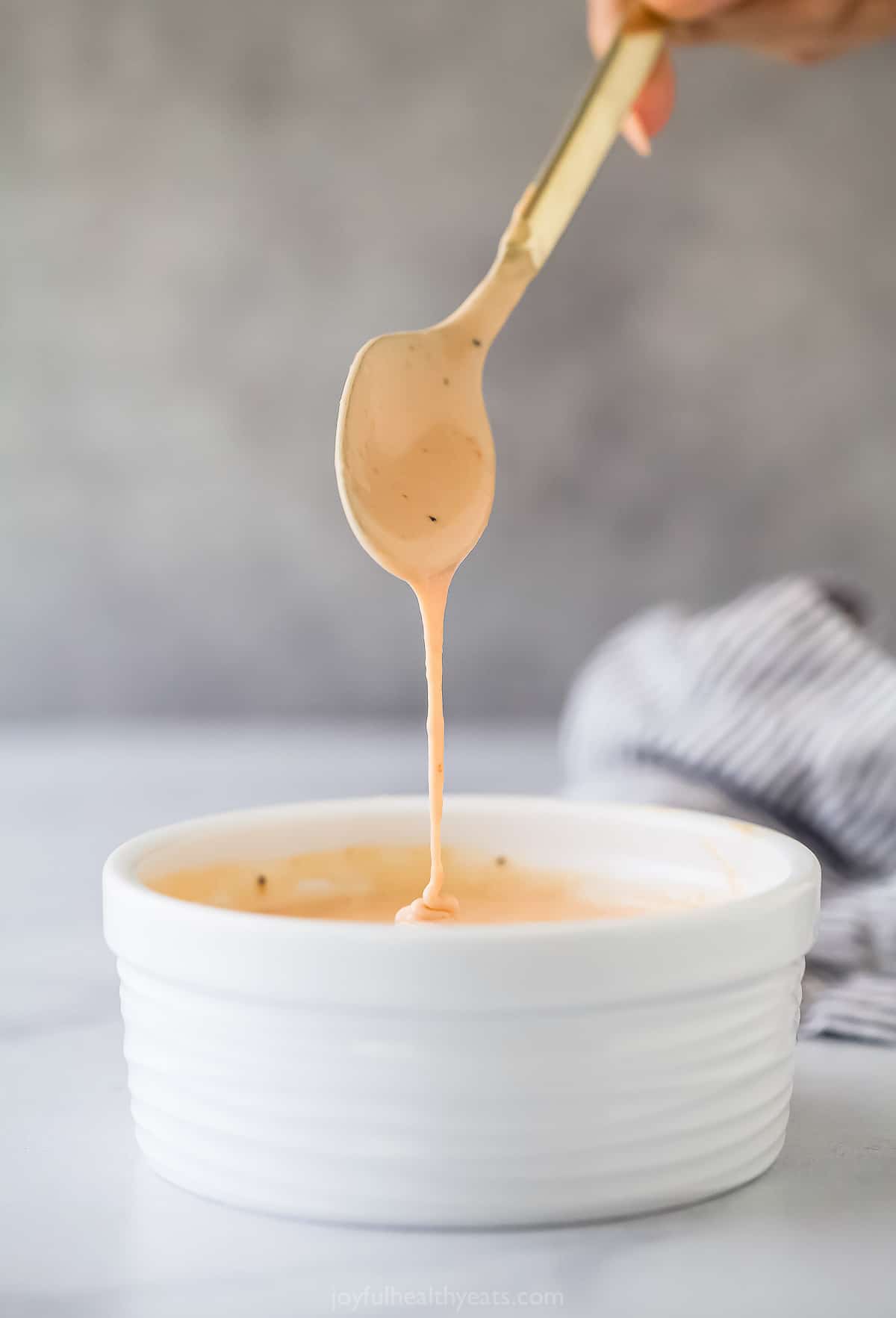 What to Serve with Boom Boom Sauce
The options are endless! Here are some of my favorite ways to use this special sauce.
All of the shrimp! Shrimp is by far one of my favorite things to dip into this sauce. I love to dip my Grilled Shrimp into it or drizzle it on Shrimp Tacos. You could also just dip simple boiled shrimp in it, too!
Tried and true chicken tenders. What's a chicken tender without a good dipping sauce? Try my Air Fryer Chicken Tenders for a really easy recipe.
Spread it on a burger. This is one of the most popular ways that this sauce is used. You're bound to find a favorite among my favorite burger recipes.
The best french fry dip. Thank me later when you serve it with my Sweet Potato Fries – yum!!
Stick to the basics. This sauce makes a great alternative to ranch dressing when you are looking for a good vegetable dip.
How Long Will It Keep in the Refrigerator?
You can keep this sauce in the refrigerator for up to 5 days. Make sure you store it in an air-tight container. I like to use a mason jar.
Can I Freeze Boom Boom Sauce?
I definitely don't recommend freezing this sauce. Don't worry though! It's so easy to make you can put it together in just a few minutes. There's no need to freeze and make ahead for long-term storage.
---
Description
This addicting 5 Minute Boom Boom Sauce is the ultimate condiment. It's sweet, spicy, garlicky, creamy and delicious on anything it touches. You can use it as a dip, drizzle, or spread it onto your favorite foods.
Scale
Ingredients
3/4 cup

mayonnaise

2 tablespoons

ketchup

3 tablespoon

sweet chili sauce

2 teaspoons

sriracha

1/2 teaspoon

garlic powder

1/2 teaspoon

salt

1/4 teaspoon

black pepper
Instructions
Add all ingredients to a medium bowl, mix everything together and serve.
Keywords: secret sauce, special sauce
More Mouthwatering Sauces and Dips
DON'T MISS A RECIPE ->