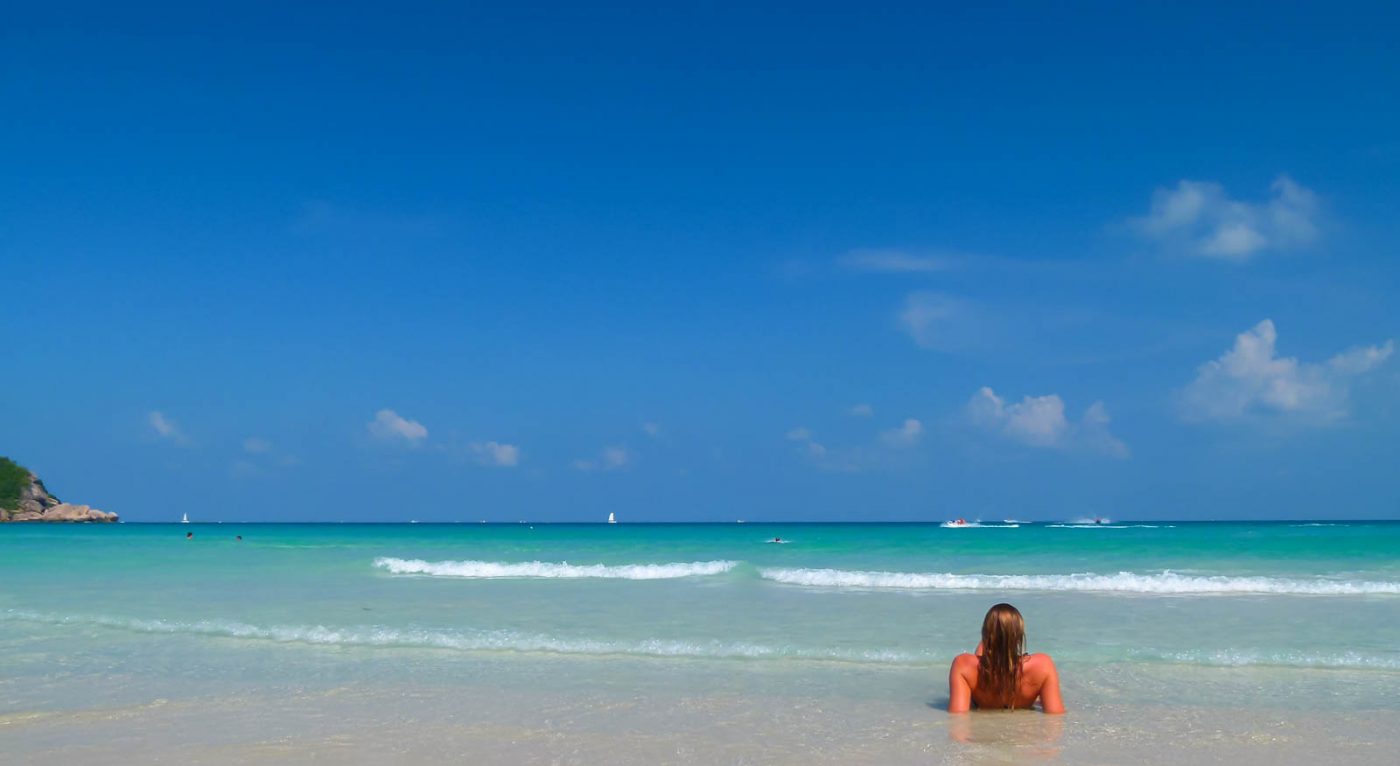 Koh Phangan is a great island for renting a motorbike and heading off in whichever direction pleases you.  The roads are good, and the scenery is stunning.  It's a pretty hilly island, so if your bike isn't the newest, it may struggle getting up the hills, but eventually it will get there!  The cost is pretty standard all over the island, 150-250THB for 24 hours.  Gas is 30-40THB/litre.
Haad Rin (Sunrise) is the Full Moon Party beach.  Outside of the Full Moon, you will have this beach almost to yourself.  The sand is perfectly white, the water is turquoise, completely clear and there's not a rock or a bit of seaweed in the water.  This is one of the nicest beaches we've ever seen.
Muay Thai kickboxing fights are held frequently on the island and you'll see them advertised.  The cost for a ticket is usually about 500THB.
Cocohut Village is one of the nicer resorts on Leela Beach.  They have a beach volleyball court set up and if you put a deposit down on the volleyball, anyone can play.
In the North, there are many beaches you can explore.  Check out Mae Haad, with the tiny island of Koh Mar attached by sandbar.  This area is perfect for renting snorkelling gear and checking out the underwater life.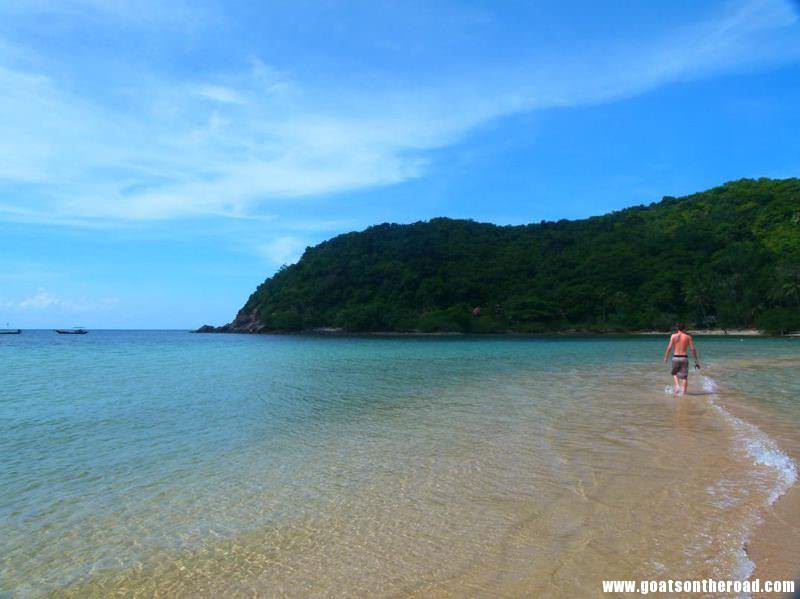 Thong Sala is the main 'town' area, with many shops selling books, clothing, souvenirs and even a Tesco supermarket.
Chaloklum in the North is where you will find any music festivals and seafood markets.  There's also a beautiful Thai Temple in this area.
Basically, just rent a motorbike and see for yourself what this beautiful, jungly island has to offer!