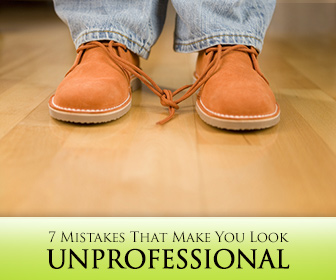 by Claudia Pesce
50,941 views
There are teachers who are new to this ESL teaching gig and there are those who've been doing it for years.
But no matter if you're a novice or an old-timer, nobody wants to look unprofessional. You might think only inexperienced teachers risk looking incompetent – after all they lack experience, but those who have been teaching for years may make the occasional blunder, too. So, when it comes to looking and acting like a pro, we're all in the same boat. Here are the 7 mistakes you'll want to avoid, if you wish to be taken seriously as an ESL teacher.
Although there is no such thing as a perfect teacher, commitment to improvement counts.

Avoid 7 Mistakes that Make You Look Unprofessional
Do's and Don'ts to Up Your Game
Don't be afraid to make mistakes
Admit when you make mistakes then correct them. Students can see that it's OK to make a mistake, but mistakes need to be corrected.
Don't try to cover everything
A curriculum might be extensive, which makes it impossible to cover everything. Rather concentrate on meeting standards.
Don't avoid dealing with parents
An effective teacher communicates not only with parents (they can be of great help as they also want their child to do well) but with other staff members at the school.
Don't wait until students are failing to intervene
Be proactive and take notice of each student's performance. Rather intervene while the problem is small.
Do include simple procedures and expectations
For effective classroom management, this is a must.
Do demonstrate commitment by
Encourage your students to be committed by showing you are motivated. One way is to always be on time for class.
Do vary your teaching methods
Find creative ways to present material that is relevant to keep students interested and help them remember what they have learned.
Nobody's perfect and everybody makes mistakes.
But some are costlier than others. Impressions count, and a great deal of your success as an ESL teacher depends on how professional you seem to be. You can have one year or ten years of experience – you should always act like a pro.
P.S. If you enjoyed this article, please help spread it by clicking one of those sharing buttons below. And if you are interested in more, you should follow our Facebook page where we share more about creative, non-boring ways to teach English.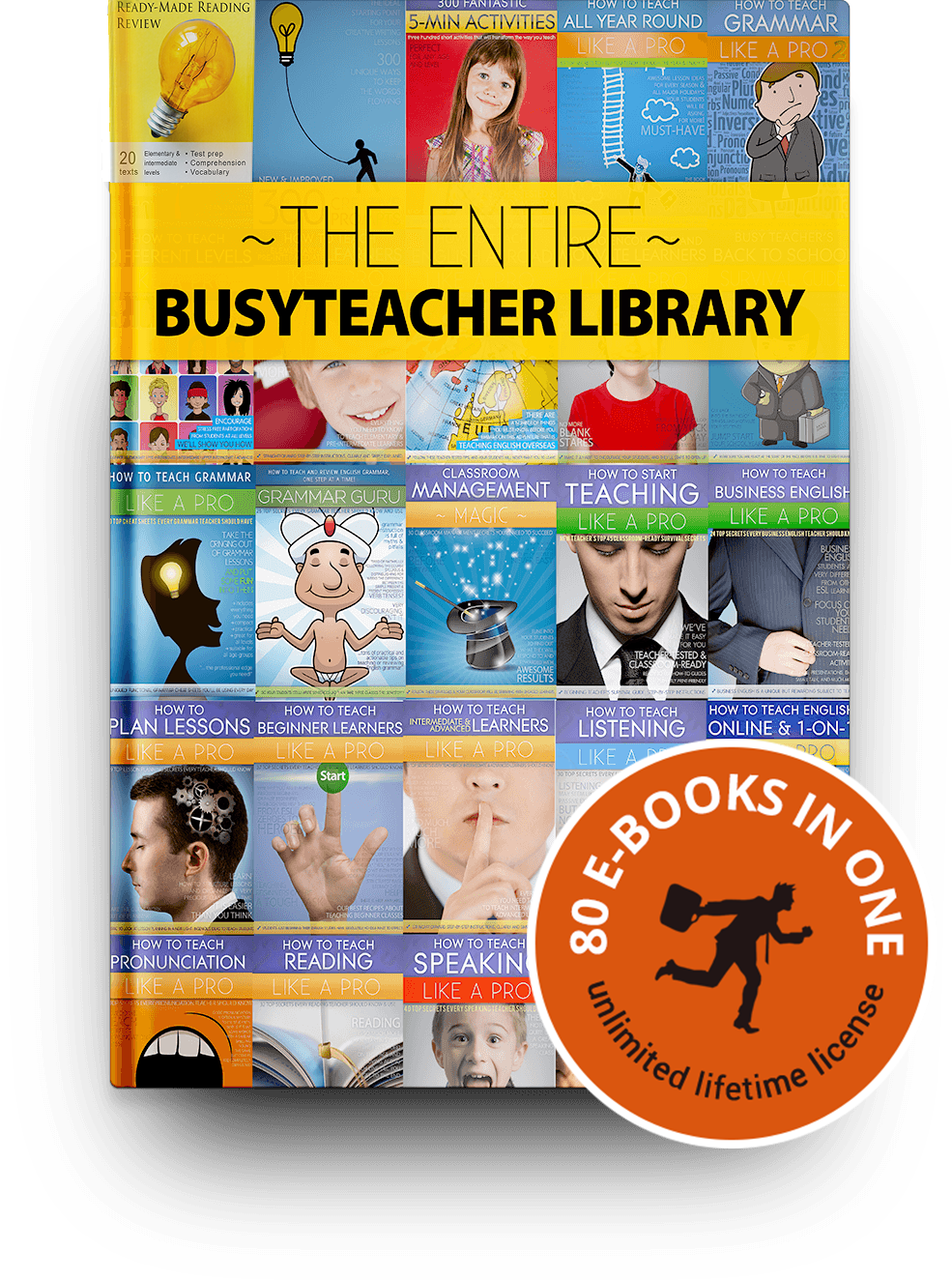 Get the Entire BusyTeacher Library:
Dramatically Improve the Way You Teach
Save hours of lesson preparation time with the Entire BusyTeacher Library. Includes the best of BusyTeacher: all 80 of our PDF e-books. That's 4,036 pages filled with thousands of practical activities and tips that you can start using today. 30-day money back guarantee.