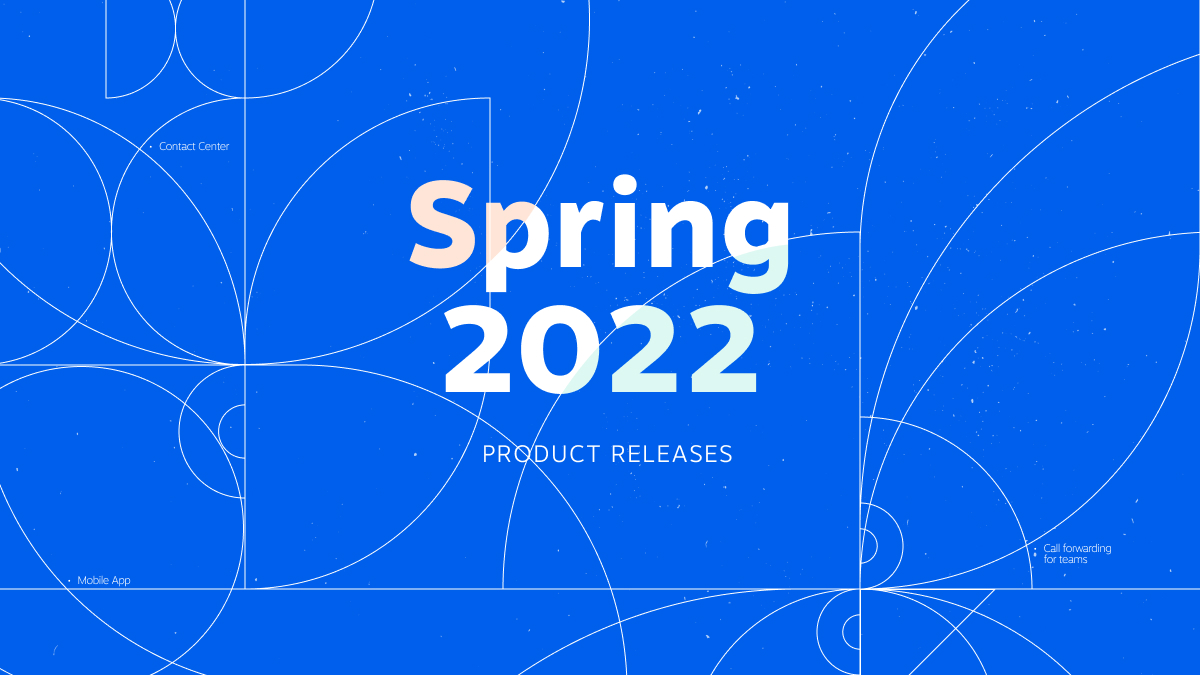 We've been busy using that extra hour of daylight savings time – and lots of coffee for fuel – to hammer out some sweet new product updates and solutions, all designed  to make your business life easier. 
Global Navigation
So you log into the Nextiva app.  How do you get around?  Navigation of course! 
Before, we tried to hide information and navigation from you, but you were too smart and found things anyway.  (JK)  But it did take effort, and maybe some luck too, to click through the apps and find what you needed. 
For example, there was a disjointed navigation experience where the same icon would show different items depending on where you were. 
With this release, we have done a major refresh of the navigation to make it easier to navigate through the app, no matter where you are. You now get the same experience on every page. 
Nextiva has created a standard navigation throughout the product that moves NextOS from a collection of products to a platform.  More goodness to come. 
Dial by Extension or Name in Call Flow 
If your business has multiple locations and employees with the same name, then you know how much of a pain it can be when customers call looking for a specific person and they can get lost in directory options. This makes for such a confusing experience and an extended time for your customers to find the correct person they are looking for. 
How can you create a better and faster experience? 
Call Flow is a drag and drop, customizable, feature that an admin or business manager uses to route inbound calls to the right person, group, message or next step.  Our customers and partners love this tool because it is easy to use and helps organize and manage how calls are handled.
Customers can now dial by Extension or Name directly in your call flow. Any business with more than 1 location can now route incoming calls by customers dialing an extension or name for each location.
This feature is most beneficial when users at different locations may have the same extensions or when they have many employees with similar names. All of our call flow configurations can be set up just when needed when creating or editing a call flow. No need to create anything ahead of time. Just select dial by name or dial by extension options off of the call flow and we smart default everything that is needed
Quality of Service (QoS) analytics
Have you ever made a call, and it sounded metallic, garbled, choppy, or it's darn hard to understand who you are talking to? Then you experienced a low quality of service call.  Such low quality makes for a bad, horrible day for our customers.  
So what can you do? It's QoS analytics to the rescue! 
QoS analytics is a new capability that allows the admin to find network problems that are creating the poor quality and determine what needs to be fixed.  Are all offices experiencing the same problems?  Does the problem occur at a certain time of day? Is there a subset of users that experience unusual call quality degradation? 
QoS analytics uses the industry standard Mean Opinion Score (MOS) to measure Quality of Experience and network performance.  You'll get reports and a dashboard to see QoS at a glance and then drill down into specific areas to access problems. 
QoS analytics is included in Nextiva Voice Analytics and accessible when logged in as admin.