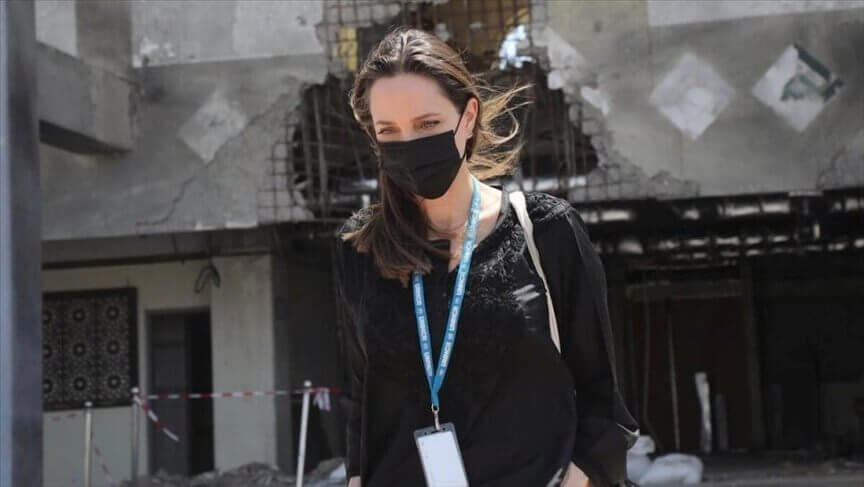 The famous American actress and Goodwill Ambassador for the United Nations High Commissioner for Refugees Angelina Jolie arrived on Sunday in the temporary Yemeni capital of Aden (south). To draw attention to the "catastrophic consequences" of the conflict in the country.
And the office of the United Nations High Commissioner for Refugees in Yemen said, in a brief statement: "Jolie has just arrived in the country."
He added that Jolie "hopes her visit will help draw attention to the catastrophic consequences of more than 7 years of conflict."
The statement indicated that "Jolie will meet with displaced Yemeni families and refugees to understand how the conflict has torn their lives," without details.
In the context, the account of the American actress, via "Instagram", said: "Jolie has arrived in Aden, and will meet displaced families and refugees, to show her support for the Yemeni people."
"As we continue to witness the atrocities in Ukraine, and call for an immediate end to the conflict and humanitarian access, I am here in Yemen to support people who also desperately need peace," she added.
Yemen has been witnessing for nearly 7 years a continuous war between the pro-government forces backed by an Arab military alliance led by neighboring Saudi Arabia, and the Iranian-backed Houthis, who have controlled several governorates, including the capital, Sanaa, since September 2014.
Last November, the United Nations announced that by the end of 2021, the war in Yemen will have killed 377,000 people directly and indirectly.
No oligarch or politician dictates to us how to write about any subject. We need your support. Please contribute whatever you can afford.
Click here to make your donation.