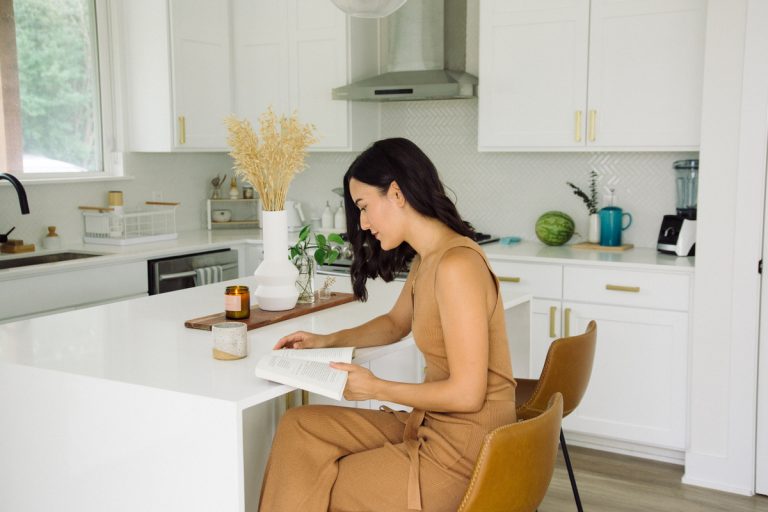 Ah, self-help books. Is it just me, or has the genre gotten a bad rap? Despite the criticism, I'm always a firm believer that when we seek out and surround ourselves with inspiring content, it's that intention itself that can have a transformative effect. Of course, growth also happens when we take in concrete tips that can help us gradually and consistently move in the direction of positive change.
But as we all know, getting started is usually the hardest part. When I'm stuck, deciding to move forward can take all my energy. We worry about doing the wrong thing and obsess over inconsequential details because we're afraid to just do something. 
So what's the solution to this super-glued feeling all of us experience at different times in our lives? Enter: "the bicycle principle." According to this source, "the bicycle principle means that it's easier to make changes in life once you're moving. Just as with riding a bike, you can steer more easily once you've picked up the pace. And if you try to steer while not moving, you'll probably fall down. So just start pedaling and see where you end up. Remember that it's not about the final destination; it's about the direction."
We've gathered a list of our favorite self-help books that'll inspire you to get your bicycle pedals going. These motivational books are perfect reading for any time there's an area of your life where you're feeling a little stuck.
Feature image by Riley Reed.
What is the self-help book that changed your life?
This post was originally published on August 10, 2019, and has since been updated.