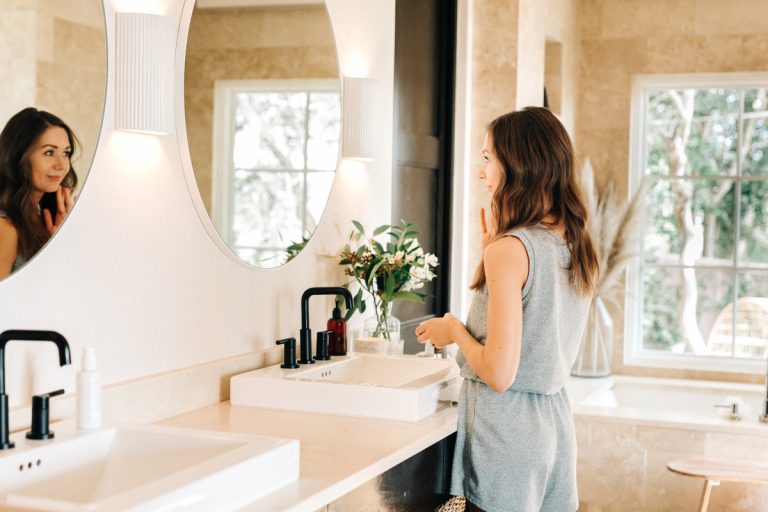 I've always loved the thrill of finding the best cheap beauty products. As a teenager, the quickest cure for my boredom was a spin around the makeup aisle at Target where I could treat myself to something new on a very limited budget, and it's still just as thrilling today. That old cliché is true that a new lipstick can be an instant mood-booster—especially when it doesn't break the bank (and cause buyer's remorse) in the process.
The other day on the 'gram, I shared a few of the cheap beauty products that are constantly in my rotation: my 8-pound bag of Epsom salts and cult-favorite St. Ives Apricot Scrub —which has its haters—but from personal experience, this stuff just works. I could have continued down my list of affordable faves (and one of these days, I will.) But the response from our readers was so major that instead, I asked y'all for your recommendations for the best beauty products under $20 and there were so many great ones, I scooped up several new ones to try out myself.
I thought it would be fun to share the top recommendations here so that y'all can discover a few new faves to treat yourself—and be sure to leave your favorites in the comments below!
One added benefit of high-performing beauty products with low, low price tags? You can use them with abandon since replacing an empty bottle is an easy fix. For my bath salts, in particular, experts recommend using quite a lot (two cups or so) in a full bathtub in order to get the water to the level of salinity to be truly detoxifying and muscle-relaxing. So go ahead and use liberally, then read on for the best cheap beauty products under $20, according to our readers.
Your turn! What are your favorite cheap beauty products under $20?
This post was originally published on February 1, 2021 and has since been updated.