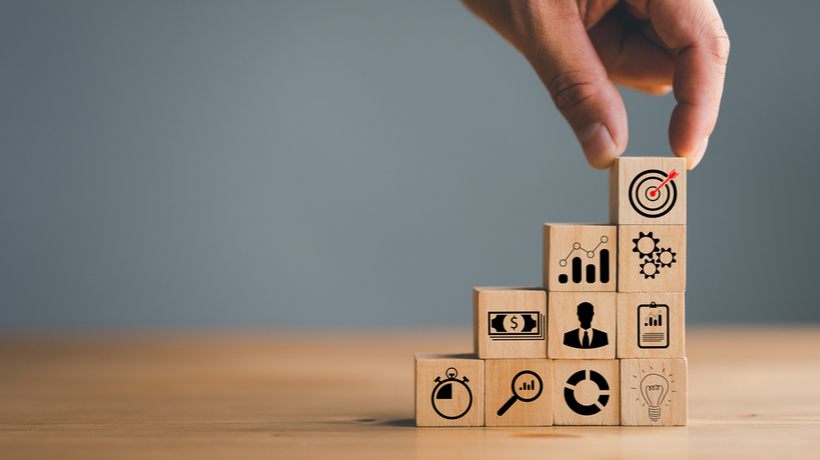 Essential Steps For The Reskilling Revolution
The first part of this article series explores two steps organizations can take to create a skills-forward training program. In this article, we'll highlight 2 additional steps to consider.
Organizational talent leaders have the power to make a difference in the lives of their people. We encourage you to use the challenges of the past 2 years as an opportunity to improve and enhance development programs and cultural practices. You have a unique chance to reboot behaviors and norms in your organization for the better, by reskilling and upskilling employees to thrive in this uncertain future.
As RedThread Research states, "skilling is a shared responsibility." Leaders can marshal the resources required to reskill their people, providing a meaningful career with purpose and promise. And enabling your people to be in the driver's seat of their own learning, growth, and career helps engage and inspire your people to be the best versions of themselves. Business success depends on it.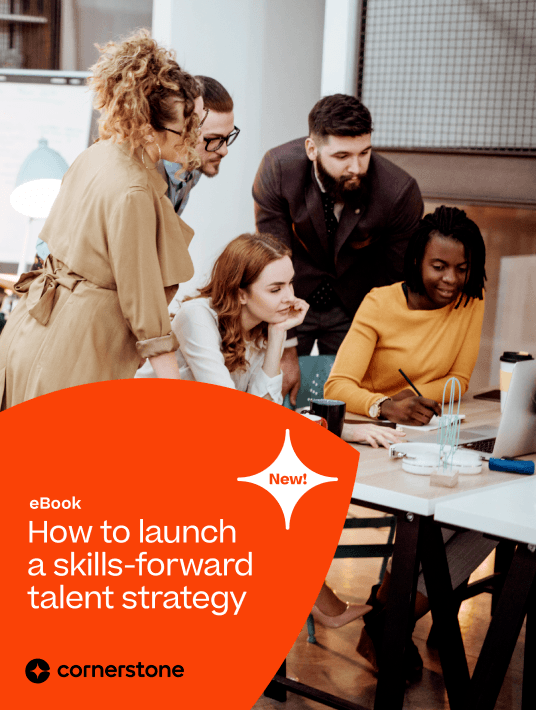 eBook Release
How To Launch A Skills-Forward Talent Strategy
Developing a skills-forward talent strategy can help you unite people growth with business success. This guide outlines four key steps involved in this strategy.
Steps Organizations Must Take To Launch A Reskilling Revolution
Let AI Do Some Of The Heavy Lifting
AI gives organizations the ability to make predictive and intelligent decisions and recommendations.
Game Changer
Artificial intelligence (AI) is recognized as a game-changing factor for HR — offering the potential to increase HR scalability, recognize patterns in people's behavior and offer personalized support where and when needed. For example, AI can be used in recruiting to filter candidate applications and automate interview scheduling, or offer employees personalized learning recommendations to support career growth.
Challenges Facing AI Adoption
Turning this AI potential into reality doesn't come without challenges, such as ensuring ethical and unbiased use, addressing data privacy and security concerns, and accurately interpreting complex HR data to generate valuable people insights. Given these challenges, it's no surprise that adoption of AI in people growth functions is slow.
What Is Needed?
The value of AI in the workplace isn't just about taking over mundane tasks and uncovering statistical trends. It's about using innovative technology to help your people be better at their jobs and grow in their careers. And in turn, help your organization uncover better insights about the business, make predictions, and effectively respond to dynamic market changes. What is needed is data-rich, ethical AI that does the heavy lifting, tapping into skills, content and people data to augment manual processes and create better experiences for people.
Demonstrate Organizational Impact
Organizations should consider adjusting their approach to skill development to reduce barriers and improve outcomes across the future-ready workforce.
Focus First On The Big Picture
Understanding the entire universe of skills isn't possible but knowing what is important, broadly, for your organization is possible. What are the skills you have today and what are the top skills you'll need in the future to adapt to accelerated change in your market?
Understand The Critical Skills And Relationships
Knowing critical skills across the organization in a vacuum isn't helpful on its own. Instead, identifying the development priorities and the adjacencies and relationships between certain sets of skills can improve your ability to take action and skill up with scale.
Organize And Filter Skills Through A Personal Lens
Adding more sophisticated ways of organizing and clustering your skills activity is key to personalizing the experience. For example, if you know what skills someone needs to move to a management role, you can use your skills clusters to develop personalized plans for interested employees.
Conclusion
Download the eBook How To Launch A Skills-Forward Talent Strategy for actionable tips to align individual growth with long-term business success. You can also join the webinar for tips to design your own skills development plan of action.