People love videos, and over the past few years, video-based social network TikTok has exploded in popularity, especially for Gen-Z and Millennials.
If your business needs to reach a younger audience, you should figure out how to use TikTok to market your products and services.
Here's everything you need to know about marketing and growing your small business or startup on TikTok.
What is TikTok?
TikTok is a popular social media platform that allows users to watch, create, and share short-form videos (usually from 5 seconds to 3 minutes). The mobile app offers many special effects and sounds, enabling users to explore creativity.
TikTok is available in over 150 countries and has over 1 billion active monthly users.
Originally, TikTok was used primarily by individuals, but it has also become a successful platform for business in the past two years.
How does TikTok work?
TikTok is known for its famous "For You" page, where people can see videos that reflect their tastes. TikTok uses AI (artificial intelligence) to recommend videos based on a person's likes, recent views, and past searches. This creates a personalized user experience that people enjoy.
A person also can follow hashtags or trending music to explore new content.
How can marketers and small businesses use TikTok?
TikTok has two types of accounts:
Personal account. This account is primarily for individuals. This is a basic account without analytics or advanced functions.
Pro Account. This advanced account offers analytics, insights, and other tools focused on businesses and content creators. There are two kinds of pro accounts:
TikTok for creators. This account allows independent creators to have more creative freedom than a personal account. This account isn't appropriate for businesses because it focuses less on advertising, product reports, and business analytics. It's centered on delivering exciting content to a creator's audience. Most TikTok influencers and content creators use this account to promote original content or advertise other brands' products or services.
TikTok for business. This account is tailor-made for companies to help promote and advertise products or services. The platform helps business owners promote their businesses by including analytics and insights, helping to reach a bigger target audience, budgeting, and advertising.
In this guide, we're focusing on how to create a TikTok for your small business or startup. If you're ready to start or grow your small business on TikTok, follow these steps to get started:
How to start a TikTok for business: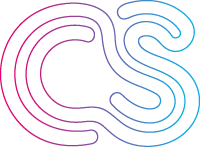 1. Learn TikTok basics
The best way to understand something is to experience it. So, download the TikTok app and explore what it offers. Browse through different hashtags, look at popular and trending music, and see how the "For You" page works.
You can play around with the editing tools on TikTok by creating your own videos. Use trending sounds or any sound you like to make a few practice videos. You can save these drafts in TikTok for future reference and don't need to publish them.
As you use the app, pay attention to how other businesses use TikTok for online marketing. You'll want to focus on competitors later, but for now, look at a variety of companies in different industries.
2. Research how your competitors use TikTok
Once you've mastered the basics, see how your competitors use TikTok.
Remember that it's a relatively new platform, so few competitors may be on it. And even if they have a TikTok account, that account may not be active.
If that's the case, find brands in adjacent industries and see how they use TikTok for marketing. Explore how they use trends and challenges to reach their target audiences.
By paying attention to competitors and businesses in complementary markets, you can see what's popular and what types of video content are ignored.
The more you learn about best practices on TikTok, the more comfortable you'll be creating a strategy for how your business will market on TikTok.
3. Discover your target audience
Be cautious about vanity metrics. Many views are great, but only if those views translate into customers. After all, most businesses use TikTok to grow their business and not simply to get lots of likes. Many likes from the wrong audience don't help you meet your business goals.
Ask yourself these questions:
What does my business stand for?
What products or services do potential customers on TikTok care about?
What's my unique selling proposition? (more on this below)
What types of people most closely relate to my brand?
Use these self-reflective questions to help you create content that resonates with the right audience.
If you already have customers, you already understand your audience. In such a case, the only question is whether this audience is active on TikTok.
If you're starting a new business, you'll need to understand your target audience. Customer surveys and competitor analysis can help you discover your audience.
4. Find what makes you stand out
Many similar businesses compete for people's attention, and there's a ton of distracting content on TikTok.
How can your business stand out?
It would help if you found your unique selling proposition. Ask yourself:
What makes my products or services different from my competitors?
Why should people buy what I sell?
How am I helping people with my products or services?
Discover what makes your brand a star and highlight this in every promotion or advertisement. Tell your brand story.
5. Create content
Many business owners and marketers overthink how they will use a new social platform. They spend months, if not years, researching and never actually using that platform.
Stop overthinking trying to make things perfect.
Start creating content focused on your target audience.
Expect that your first few videos will not be instant viral hits. Video content creation takes time to master and is not easy for a newbie business on TikTok.
Even successful brands have many misses on TikTok.
Start with a simple video that introduces your brand. If you can incorporate humor into your video, this will help to make the video more popular. Or, you could immediately dive in and participate in trends or try to create your trend.
Be confident, take the risk, and just do it.
Ultimately, it's hard to succeed without trying many experiments. Most of your experiments will fail, but that's OK. This is true for every business marketing on TikTok. The experiments that succeed will make it all worthwhile.
6. Help your audience find you
There are many ways to get discovered on TikTok by your target audience. Here are some of the ways to help you get discovered:
Hashtags. Hashtags offer the fastest way to get your content seen. For example, trends get a lot of engagement and attention and are usually found under popular hashtags.
Trending sounds. People can click on the sounds of popular videos and find other videos using the same sounds. This lets businesses follow specific trends by attaching popular sounds to their video content. But remember that people respond best to fun and unique content. It's not enough to use a popular sound – you must also do something catchy and memorable.
Advertising. TikTok lets businesses show ads that appear between scrolling videos. If you have an advertising budget, experiment with ads on the platform to see if that's an effective way to reach your audience and promote your content on TikTok.
TikTok Influencers. Influencers can quickly and efficiently get your content to the right audience. People trust TikTok influencers because they communicate with their audience in a relatable way. You can leverage this trust by working with the right influencers.
7. Analyze your data
A TikTok for business account gives you access to analytics and insights. Be sure to review the data regularly to identify trends.
It's okay if the data is limited at first or if you do not see many successful experiments. Rethink your strategy and tactics, experiment with different types of content, and find ways to improve your TikTok marketing to reach your target audience better and meet your goals.
TikTok brand marketing examples
TikTok is still a relatively new platform for businesses. But its exponential growth over the last several years has made it a strong social network for companies looking to reach a younger audience.
Let's look at successful TikTok brand marketing examples to help inspire your business:
1. Fenty Beauty
Fenty Beauty masterfully used influencer marketing to grow its brand on TikTok (and YouTube). They collaborated with five big TikTok influencers.
In 2020, Fenty Beauty asked those influencers to stay in a single house called a "Collab House." The idea was to help influencers collaboratively grow their social media careers while promoting the Fenty brand through various makeup tutorials.
Those influencers are now working separately (due to the pandemic), but they all continue to promote the Fenty brand to their audiences.
This viral campaign inspired many people to buy Fenty Beauty products shown in the videos.
2. NBA
Basketball fanatics love NBA highlights, and the NBA delivers consistently on TikTok.
Most people see NBA videos on the "For You" page because the NBA frequently runs ads promoting its content.
The NBA's TikTok account has over 14 million followers.
The NBA posts a variety of content five to six times every day. This content includes challenges, behind the scenes, basketball highlights, and other content. By consistently sharing popular content, the NBA keeps followers engaged and interested.
3. Chipotle
Chipotle smartly used a hashtag strategy by launching a #GuacDance campaign on National Avocado Day.
Chipotle encouraged guacamole fans to record themselves dancing to Dr. Jean's "Guacamole Song." In six days, the challenge generated over 250,000 video submissions and nearly 430 million views.
The campaign successfully helped raise Chipotle's brand visibility with TikTok's younger audience and ultimately increased sales.
4. San Diego Zoo
People love cute animal videos. The San Diego Zoo's TikTok account is chock full of them.
The Zoo's TikTok account gives its followers a daily dose of serotonin through adorable animal videos and trending music. The Zoo also collaborates with influencers and micro-influencers to help boost reach and engagement.
It's a simple marketing strategy using the cuteness of animals and a little sprinkle of TikTok trending sounds.
Cuteness always wins.
5. Dunkin' Donuts
Dunkin' Donuts pioneered influencer marketing on TikTok by collaborating with TikTok's most popular influencer, Charli D'Amelio.
They launched new menu items and collaborated on videos. Charli's 130 million followers were exposed to the brand and its product.
Dunkin' even named a drink "The Charli," which her coffee fanatic followers loved.
This collaboration reached a younger audience Dunkin' couldn't reach on other networks and increased sales. Charli continues to promote the brand to her large audience consistently.
6. Gymshark
Fitness buffs enjoyed participating in Gymshark's 66 Day Challenge on TikTok. This challenge inspired people to achieve their fitness goals in 66 days.
The winner of the challenge received a year's supply of Gymshark goods.
The brand collaborated with influencers to help promote the campaign. The challenge's hashtag, #gymshark66, had over 45.5 million views and received nearly 2 million likes.
Followers also enjoy consistent short fitness videos from Gymshark.
TikTok marketing tips
Let's face it, it's hard for a business to get noticed or be popular, especially on an unpredictable platform like TikTok.
But with the right marketing strategy and experimentation, your business can reach the right audience and grow revenues.
Here are five TikTok marketing tips to guide you:
Make use of effects. Don't post boring brand videos. Make your content enjoyable by using effects. Many interesting TikTok effects can add spice to videos. Don't be afraid to experiment with them.
Engage. TikTok is a tight-knit community. People love to comment on videos and participate in challenges. So, make sure your business is accessible to your audience by responding to comments and engaging with other brands.
Use humor. You can better relate to people by being funny. Many creators and businesses succeed on TikTok by incorporating humor in their videos. But, add humor to your content appropriately and only when necessary. Don't try too hard as it defeats the purpose and isn't right at all times.
Show some behind the scenes. People love seeing another side of a company. They love companies that are less formal and more human. Show some behind the scenes in making your products or services, or ask people on your team to explain how your products or services work through short videos.
Showing another side of your business helps people see how you operate as a team and builds trust for your brand.
Experiment. TikTok offers lots of creative freedom. Don't shy away from trends, challenges, and other features. The more you explore and experiment, the more you will discover what works for your particular business.
You need to invest time to create a solid foundation with content, but this will be a worthy investment that pays for itself over time.
TikTok is a vast, unpredictable, and fast-paced platform. It has a younger audience that demands fresh and creative content. Some trends last for only a few days, while others can last for weeks or months.
The fresh ideas and creativity never stop. TikTok has become the "it" platform for entertainment, creative space, and businesses. And for your business to thrive on TikTok, prioritize three things: create engaging content, market strategically, and build a loyal audience.
Interested in other types of businesses or how-to guides? Here are our comprehensive guides:


How to Start a Business: The Complete Step-by-Step Guide to Starting a Business in 2022


How to Write a Business Plan (2022)


Branding: The Definitive Guide for 2022


The Definitive Guide to Successfully Rebranding in 2022


How To Create a Unique and Memorable Brand Identity in 2022


The Ultimate Small Business Guide to Brand Equity in 2022



The Complete Guide on How to Name a Business


Brand Strategy 101: How to Create an Effective Branding Strategy [GUIDE]


The Definitive Content Marketing Guide


Instagram Marketing: The Ultimate Small Business Guide for 2022



The Ultimate Small Business Guide to Marketing on TikTok



Public Relations Guide for Small Business (7 Proven PR Tactics)


How to Start a Consulting Business in 2022: The Complete Step-by-Step Guide


How to Start a Real Estate Business in 2022: Complete Step-by-Step Guide


How to Start a Trucking Business in 2022: The Complete Guide


How to Start a Property Management Company


How to Start a Successful Online T-Shirt Business in 2022: The Definitive Guide


How to Start an eCommerce Business: A Step-by-Step Guide To Take Your Business Online (2022)


Nonprofit Branding: Complete Guide to Building a Strong Nonprofit Brand in 2022


How to Start a Cleaning Business in 2022: The Complete Guide


6 Businesses You Can Start For Less Than $1,000


Marketing Psychology: What You Must Know To Supercharge Your Marketing


What is a DBA and How to File One For Your Business


How to Start a Clothing Line or Clothing Brand From Scratch in 2022: The Definitive Guide


How to Start a Brewery Business in 2022: The Complete 9 Step Guide


How to Start a Medical Marijuana Dispensary Business in 2022


How to Start an Etsy Shop: Your Comprehensive, No-Stress Guide to Starting an Etsy Shop in 2022


How to Start a Photography Business in 2022: The Complete Step-by-Step Guide


How to Start a Business in Texas: The Complete Step-by-Step Guide (2022)


The Definitive Guide to Creating a Compelling Visual Brand for Your Restaurant in 2022


Conversion Rate Optimization (CRO) Guide: How to Make Your Website Work Smarter (2022)


Facebook Messenger Chatbot Marketing: The Definitive Guide (2022)


Branding for Food Trucks: The Definitive Guide (2022)


We regularly update this guide to keep it current. It was most recently updated on January 31, 2022.