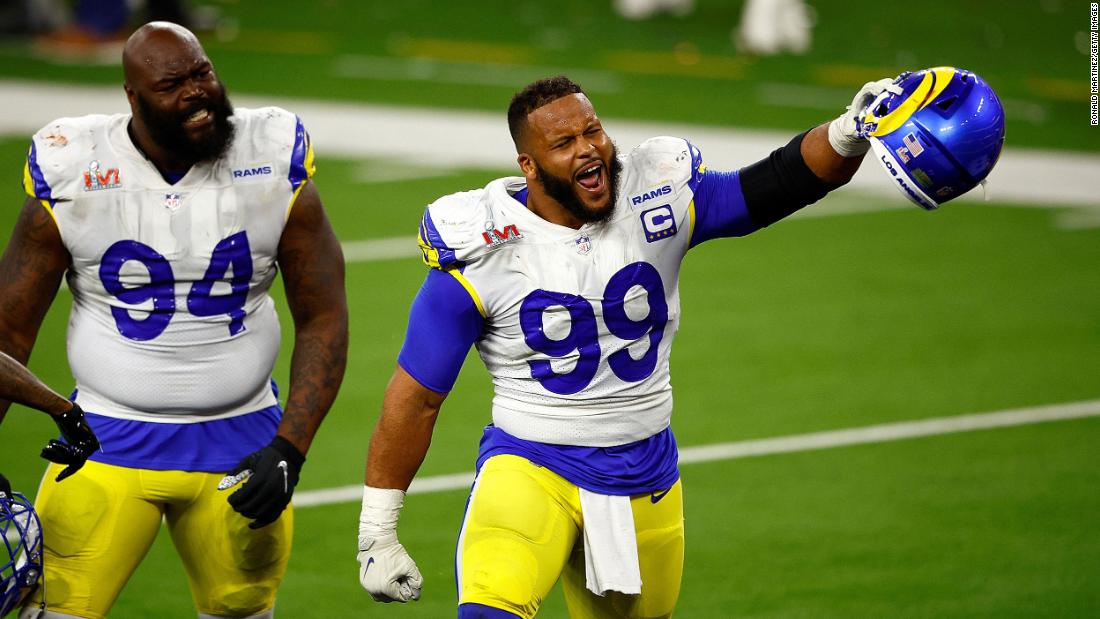 The suspenseful game ended with a fourth-down stop by Rams defensive tackle
Aaron Donald
to win it all. The big game took place at SoFi Stadium in Inglewood, California, and it was the second time in Super Bowl history a team played on its home field. The Tampa Bay Buccaneers were the first team to do so, last year at Raymond James Stadium.
"I'm just so happy, I wanted this so bad. I dreamed this, man. I dreamed this and it's, like, surreal," Donald said
with tears in his eyes
after winning. "It's the best feeling in the world. God is great."
Quarterback Matthew Stafford said he was proud of the team.
"There's so many guys on our team that deserve this," Stafford said.
Kupp — who had eight receptions for 92 yards and two touchdowns — was named Super Bowl MVP on Sunday. Kupp was also named NFL's offensive player of the year Thursday.
Stafford also had something to prove. This was his first season with the Rams after playing his first 12 seasons in the NFL with the Detroit Lions. McVay said a few weeks ago the team wouldn't be where it is today without Stafford's leadership.
The Rams solidified themselves as "Hollywood's Team" after returning to the City of Angels in 2016 from St. Louis. Between Los Angeles and St. Louis, the Rams have made five Super Bowl appearances, with their only other championship win in 2000, in Super Bowl XXXIV.
CNN's David Close and Claire Colbert contributed to this report.