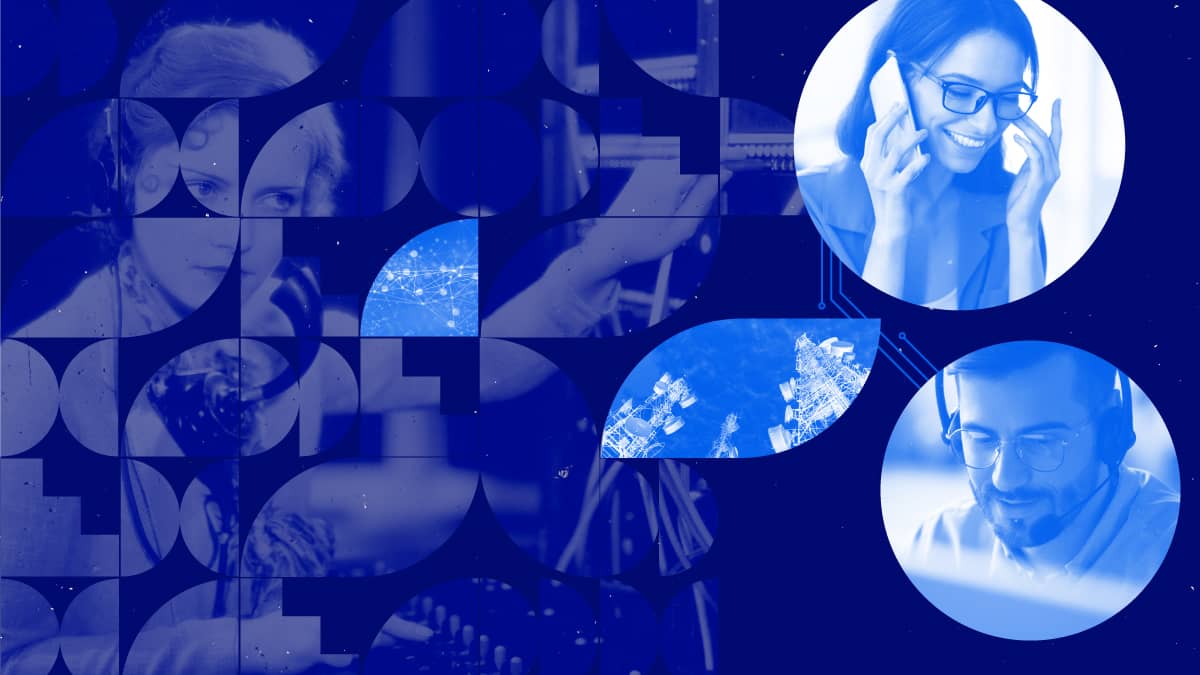 It won't be a shock that your customers want to resolve their concerns the first time. However, it might surprise you that an automatic call distribution (ACD) can help you do it.
Chances are you already have access to this popular call center feature to make this work. If you have a business phone system, it can distribute calls intelligently.
Customers don't want to wait on hold too long or call back more than necessary. Not your call center agents and especially not your customers.
To do this, set up your ACD software to route calls according to your business and customer needs. Then, when paired with other phone system features, it improves the customer experience without any additional cost.
We'll cover how automatic call distribution works, types of call routing, and the best ways to improve the caller experience.
Why distribute calls automatically?
Every time a customer calls in with a problem, they expect you to resolve it quickly.
Almost 90% of customers that reach a call center expect their issue resolved in one call. SQM Group, an analytics software company, found that each unavoidable follow-up interaction costs the brand a 15% drop in customer satisfaction.
These aren't numbers you want to overlook.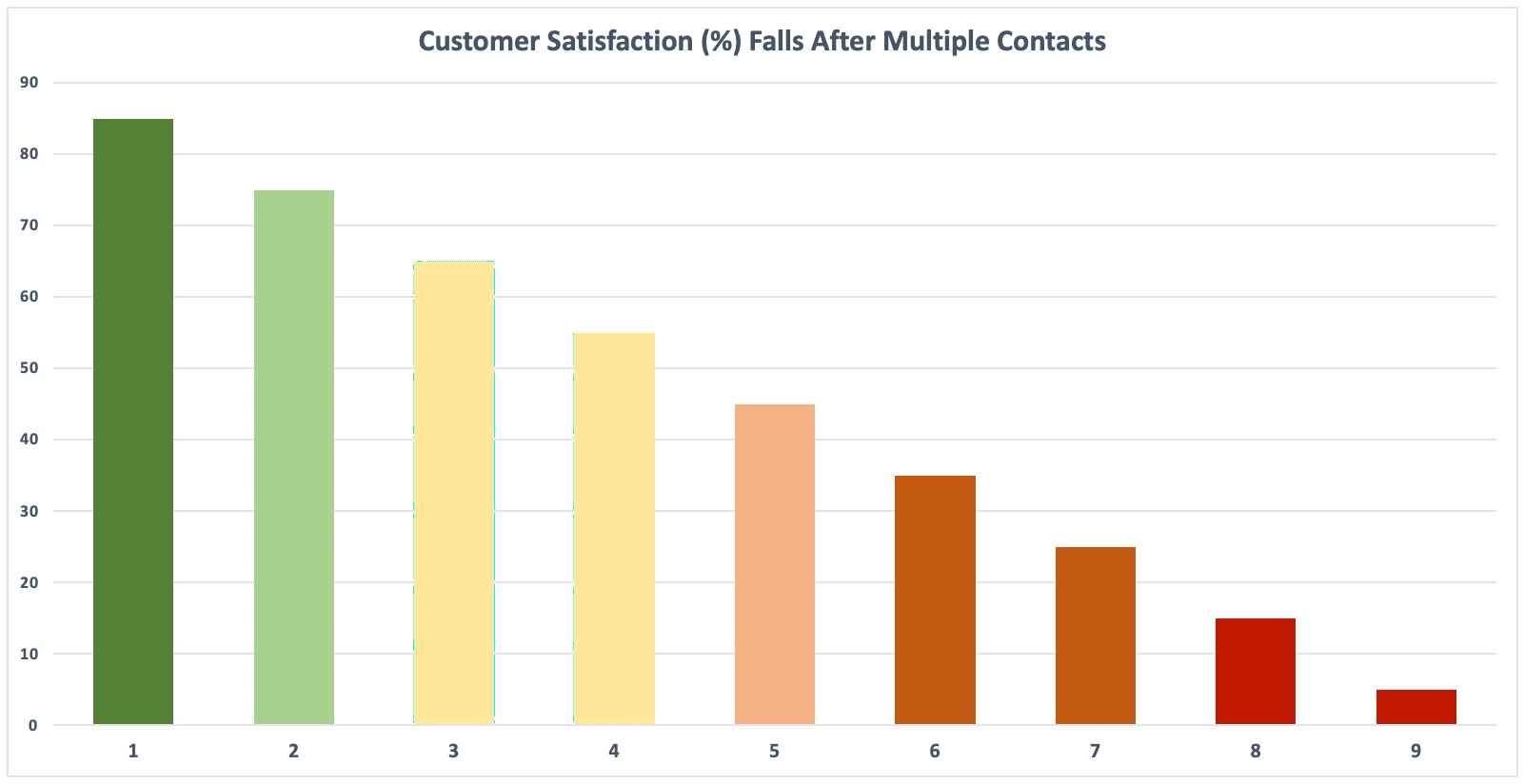 Especially not when you know that first call resolution (FCR) is one of the most critical call center metrics. Measure the resolution rate well, and it allows you to optimize many things:
Lower operating costs
Higher employee engagement
Improve customer experiences
Real-time analytics and dashboards
Boost customer referrals
Before we dig into how automatic call distribution helps, let's understand the two most important contributors to poor first call performance:
Underperforming contact center agents often lack the authority to resolve an issue, even when the solution is obvious. They might also lack the experience or skills to handle customer calls effectively. If you're unsure, set up call monitoring to listen to calls in real time or past call recordings.
Imagine how it feels when customers reach the wrong person for their issue. It happens every day. Think about how much impact the optimal customer service agent has on the overall customer experience.
The solution? Consider all the different ways your phone system provider routes calls. Automatic call distribution features let you handle more calls in a more thoughtful, better way.
What is an automatic call distribution system?
ACD is a system call centers use to distribute incoming calls and direct them to individual extensions or groups. The destination depends on preset rules and criteria.
With an ACD system, you can distribute calls based on caller ID, business hours, support level, and IVR selections. As a result, inbound calls reach the right agent or department without dialing a separate phone number.
For example, the cloud phone system will connect callers trying to reach sales to high-performing sales agents. Or, when a VIP customer calls the support phone number, they will be routed to the VIP support queue.
Sounds simple, right?
The goal of ACD is to manage large call volumes and increase the efficiency of contact centers. In turn, this raises the importance of customer satisfaction across the call center.
Everybody wins when they can reach the correct agent in the shortest amount of time.
So, what's under the hood of an ACD? Let's look at what happens to phone calls when they reach a call center. Plus, we'll cover when the interactive voice response (IVR) comes into play.
How does automatic call distribution (ACD) work?
An ACD works by considering the details about the inbound call itself and deciding where to direct it. It evaluates the dialed number, the caller's phone number, contact center agent availability, and other data sources.
The following distribution methods determine which calls an agent receives. In addition, the ACD monitors the availability of customer service agents as they log in and out during the day. Other criteria include languages your agents speak, skills, and time of day.
Step 1: Call Purpose
Determining the nature of the incoming call is essential. An IVR can present options to callers to indicate why they're calling. Alternatively, Dialed Number Identity Service (DNIS) can establish the purpose of the call as it's like reverse caller ID for call centers.
Step 2: Queue management
The second step is to place the phone calls in the correct queue, waiting to reach an agent. There's no need for a call queue if agents aren't taking calls. So, the ACD tracks the calls waiting on hold as well. The automatic call distribution system determines the order of the call queues based on factors like:
Agent status
Caller wait time
Call type
Customer data
Step 3: Connecting calls.
The final step of the ACD routing process is call handling and termination. Not everyone wants to wait on hold to reach a live agent. The virtual phone system might offer a callback option, saving their place in line but letting them carry on with other tasks. The ACD also works to document all these stages and call logs along the way for further analysis.
While configuring an ACD algorithm sounds daunting, setting up ACD is straightforward. You can customize your routing strategy based on your business needs.
One example of a routing strategy is the characteristics of available agents. This enterprise PBX feature isn't just for incoming calls but also works well for internal transfers. It considers a person's Computer Telephony Integration (CTI) status, known as — be it on hold, will go on break, ready and willing to accept more calls.
A hosted contact center directs your calls based on your set rules and criteria. Next, we'll get into the types of call routing options you can use with an ACD.
This form of automation depends on your business needs and the capabilities of your call center software provider. To know the best routing strategy, you must know which metrics are most important for your business.
Types of ACD routing options
1) Round-robin
Round-robin call routing is the simplest way to distribute calls. Inbound calls are distributed in a fixed order within your team.
Example: If you've five agents available, the first incoming call will go to the first agent. After they accept that call, the next one goes to the second agent. After the fifth agent is busy, the first agent receives a call, and the process starts again.
2) Regular
Regular call distribution needs a specified order to be determined. That is, calls will be connected to specific agents in the order that you specify.
Example: If three agents are assigned to the call center, the policy will always insist on routing in hierarchical order. If agents one and two are unavailable, calls will be directed to the third agent.
3) Uniform
Uniform call routing sends the inbound call to the agent that has been available the longest. Once they accept a call, they return to the queue until they have the longest available time again. This divvies the call volume to be fairer among staffers, especially for those with a low average handle time.
Example: If you have five agents on your team and agent one took a call seven minutes ago, agent two received a call 16 minutes ago, the next incoming call will be directed to agent number two.
4) Simultaneous
Simultaneous call handling makes all the available agents' phones ring at once. Routing calls this way is ideal when speed is essential to your business. In addition, this minimizes the odds that calls will go to voicemail.
Example: If you have three members of a call group, all of their phones will ring when a new call comes in. The one who answers it first takes the call.
5) Weighted
A weighted call routing plan lets managers set a portion of calls to be routed to specific agents, adding up to 100%. This approach is similar to a sales pipeline for new leads.
Directing calls this way is great for onboarding new employees or routing calls toward your best-performing agents.
Example: You have 100 calls come in and three available agents. The first agent has a 40% weighted call distribution, the second agent has 25%, and the third agent has 35%. Therefore, the call routing policy will deliver 40 calls to agent one, 25 calls to agent two, and 35 to the third agent.
Related: How to Increase Agent Productivity with Call Center Analytics
How does ACD improve a callers' experience?
Speed matters to customers. Two-thirds of consumers will only wait on hold for up to two minutes. In an omnichannel world, it's crucial to deliver a consistent experience across interactions.
When you optimize your inbound call routing, it has a massive impact on your customer experience:
Shorter wait times
Fewer unwanted callbacks
Improved resolution rates
Reliable data tracking in CRM
Positive word of mouth on social media
ACD ensures customers connect with the appropriate agent for the job. This call center objective enhances agent capabilities. A deep CRM integration reduces the need for people to repeat themselves or call in more than necessary.
Aside from these core benefits, ACD increases customer satisfaction in a different way, according to Charley Dirksen, Chief Wellbeing Officer at Nowatch.
"By implementing an appropriate ACD system, we're able to convert our generic customer support agents into experts. This had an immediate impact on employee satisfaction as the agents were able to specialize on certain topics. This kept their jobs challenging and exciting, instead of mundane and predictable. The direct result? Happy employees and happy customers. A true win-win situation."

Charley Dirksen, Nowatch
What is the difference between IVR and ACD?
An interactive voice response solution offers callers a selection of options to choose from their dial pad or speech recognition.
For example, an IVR might ask you to "Press 1 if you want to speak to our customer support department."
Responses to these prompts determine what the caller's intent is and, by extension, the kind of assistance they want.
Advanced IVRs can also mitigate high call volumes with self-service functionality.
By contrast, an automatic call distribution system assigns calls internally within a team or group. An IVR system often pairs nicely with an ACD system to route calls effectively.
Let's take a moment to define the differences between the two systems.
| Function | IVR | ACD |
| --- | --- | --- |
| Data source | Customer data such as location, local time, and caller ID. | Employee data such as department, skill set, and available agents. |
| Self-service | Yes, self-service options reduce call volumes. | No self-service options available. |
| Typical use | Obtaining caller intent and connecting them to the right queue. | Directing incoming calls to the most qualified, most suitable agent on the team. |
In a nutshell, IVR systems collect customer data, then hand it off to the ACD. After that, the ACD uses real-time data to distribute the calls based on agent skill sets and availability.
How can I get an automatic call distributor?
If you have a cloud phone system like Nextiva, you likely have some ACD built-in functionality. In addition, advanced automatic call distribution is included in select contact center solutions.
For those using an older PBX, you'll have to begin a search for compatible hardware, software, and experts to configure it. The upfront pricing could be quite high.
Or you can choose a ready-to-use VoIP call center solution to handle all calls with the call routing you want. Customer service agents don't even need desk phones, and you can launch within weeks, not months. This way, the monthly pricing fits almost all companies.
With a seamless IVR and ACD, you can achieve the ultimate goal: keep your customers and agents happy.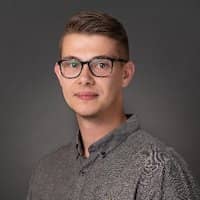 Dominic Kent is a content marketer specializing in unified communications and contact centers. After 10 years of managing installations, he founded UC Marketing to bridge the gap between service providers and customers. He spends 50% of his time building content marketing programs and 50% writing on the beach with his dogs.