Join the Love & Lemons Cooking Club Challenge this month! It's easy to enter, and one lucky winner will receive a prize. Find all the details below.
Our Cooking Club is a fun way to celebrate the Love & Lemons community of readers. The concept is super simple – each month, I choose a recipe. You make it, and you email me a photo. At the end of the month, I randomly select one winner to receive a prize.
I love the sense of community that comes from so many people cooking one recipe each month. We're kicking off our February challenge today with my Fettuccine Alfredo recipe, and I hope you'll join in the fun. Here's how it works:
The Prize: A $200 Whole Foods Gift Card!
At the end of the month, I'll randomly select a winner and post all of the photos. This time, we're giving away a $200 Whole Foods Gift Card.
With Valentine's Day coming up this month, I thought my fettuccine Alfredo would be a perfect recipe pick. Creamy and luxurious, it'd be great for a date night-in, though it's easy enough that you could make it on a regular old weeknight, too!
I love this recipe because it tastes rich and decadent, but it's still chock-full of veggies. Where are all those veggies, you ask? In the sauce! I blend cauliflower with traditional Alfredo ingredients like Parmesan cheese, butter, and pasta cooking water to create an ultra-smooth and luscious puree. For a vegan version (which still counts for the Cooking Club!), check out this post.
Last Month's Challenge
January's recipe was my Curried Lentil Soup. With its simple ingredient list and bold flavors, this soup has a permanent spot in our regular meal rotation. So many of you wrote that you're adding it to yours, too. I'm so glad you loved it! Here are all your photos: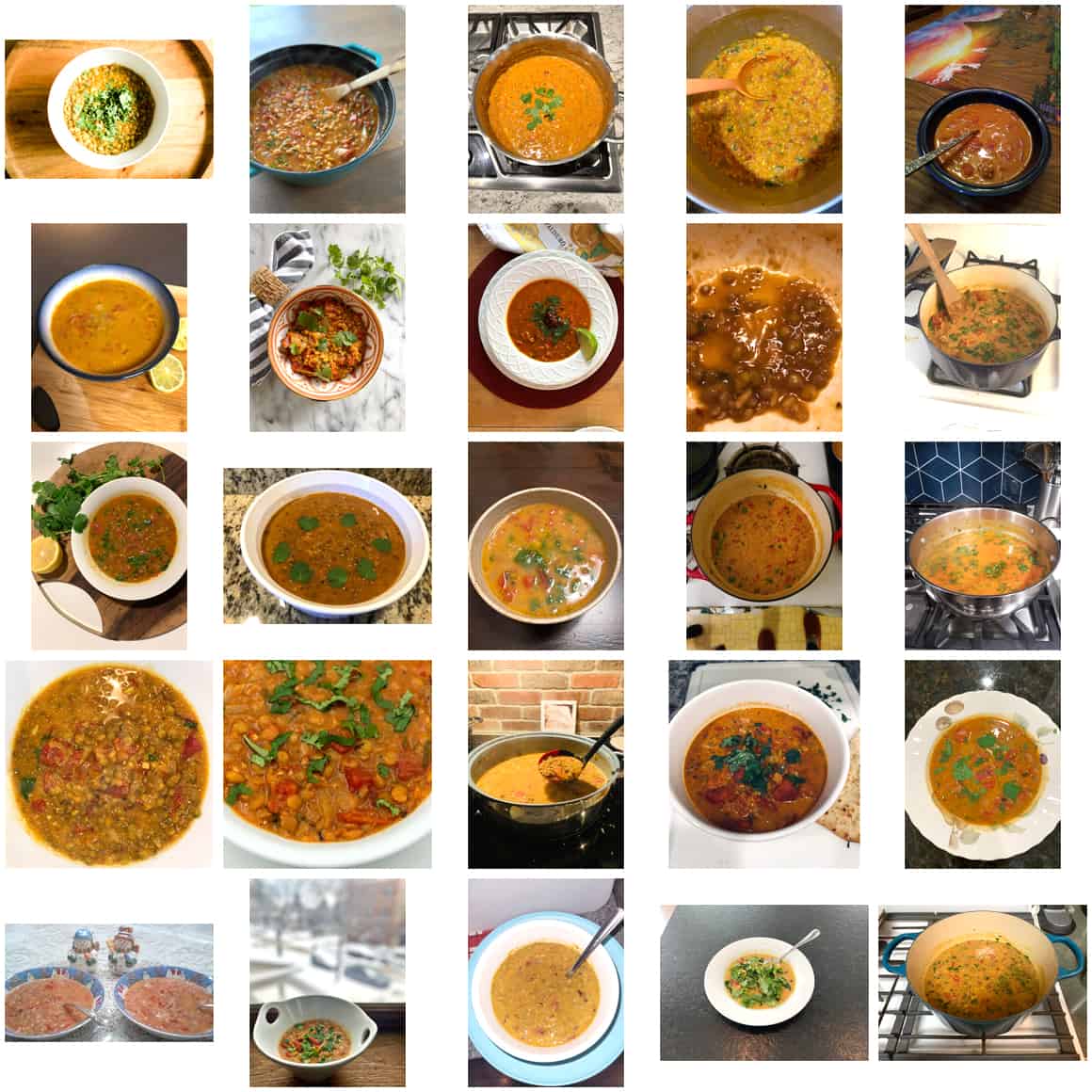 … and Jenna was our winner!
To Recap
Enter the February Cooking Club Challenge by…
Making my Fettuccine Alfredo recipe or Vegan Alfredo sometime during the month of February.
Sending a picture of it to LoveAndLemonsCookingClub@gmail.com by February 28.
Leaving a comment on the Fettuccine Alfredo blog post or Vegan Alfredo blog post for a bonus entry after you submit your photo. (One photo entry and one bonus entry per person – please leave your first and last name on your comment so I can match it to your email submission.)
Happy cooking!