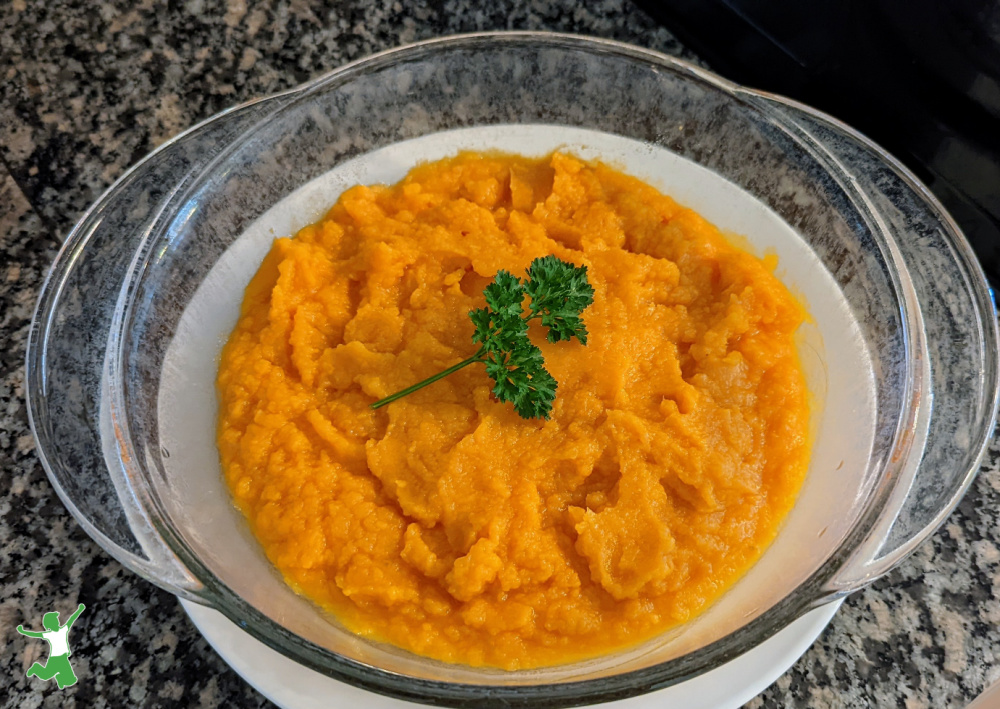 Fermented sweet potatoes cultured without dairy for a delicious, probiotic-rich dish that is also loaded with enzymes, a delicious complement with steak or any meal where sweet potatoes work well.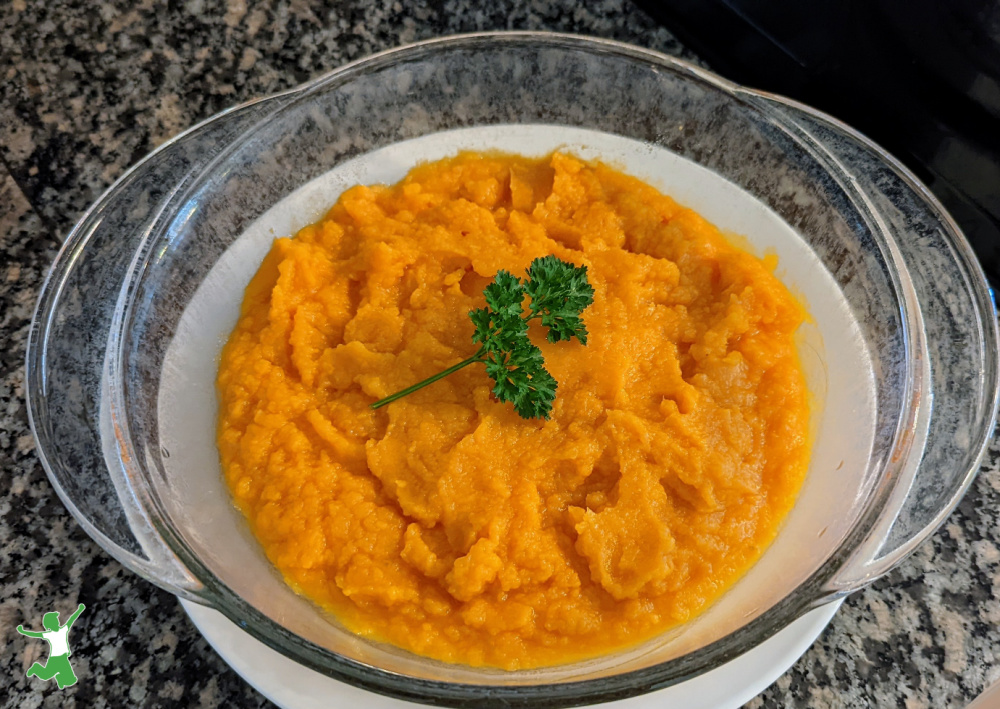 One of the most common requests I receive regarding my popular fermented white potatoes recipe is how to make it paleo-friendly and cultured without dairy.
To meet these requests, I've developed this variation below for fermented sweet potatoes. It was inspired by a subscriber who used pickle juice instead of yogurt as the culturing medium for the starchier version.
Free Weekly Newsletter + Report on Secrets of Strong Immunity
This got me thinking about sauerkraut juice as an excellent way to ferment sweet potatoes. There are many traditional-style recipes that combine these two flavors, so in theory, it should taste great!
I am happy to confirm that this combo does indeed taste delicious. And, it is an excellent, frugal use of that probiotic-rich sauerkraut juice. Some folks wonder how to use this up after consuming a batch of homemade sauerkraut.
If you don't make sauerkraut yourself, you can use the juice from commercial versions.
The sauerkraut must be raw and found in the refrigerated section.
The liquid from shelf-stable sauerkraut contains no probiotics or enzymes. Thus, it is not effective as a non-dairy fermentation starter.
I used two pounds of Jewel sweet potatoes for this recipe. However, feel free to use Japanese, Hannah, or any type of sweet potato you wish that is regionally available.
Here is what approximately two pounds of sweet potatoes look like washed, peeled, and ready to ferment.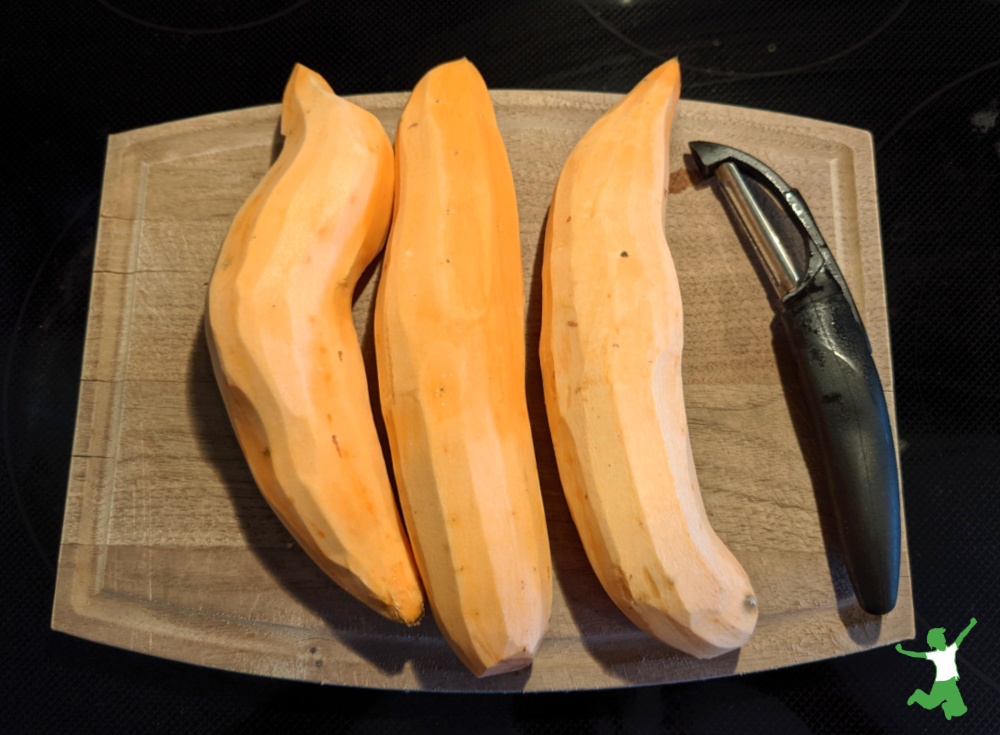 More Sweet Potato Recipes to Try!
Love sweet potatoes? Try these other recipes too!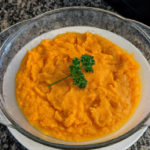 Fermented Sweet Potatoes Recipe
Fermented sweet potatoes cultured without dairy for a delicious probiotic-rich dish that is also loaded with enzymes.
Total Time
1
day
12
hours
40
minutes
Instructions
Wash and peel the sweet potatoes. Removing the skin greatly reduces the chances of fermentation mold.

Chop into cubes and boil in filtered water for about 20 minutes or until soft.

Drain water from cooked sweet potatoes and let cool for 20 minutes. This is important to ensure that they are just warm and not too hot, which would destroy the probiotics in the sauerkraut juice.

Blend cooked sweet potatoes with sauerkraut juice and sea salt until a smooth puree.

Spoon sweet potato mash into a glass bowl and cover. Leave on the counter for 1-2 days and then refrigerate.

Cultured sweet potatoes will last about a month in the refrigerator.

Serve with steak as an enzyme-rich side dish or with any meal where sweet potatoes work well.

Fermented sweet potatoes may be slightly warmed on the stove before serving, but take care not to warm them hotter than 118 °F/ 48 °C else the enzymes and probiotics will be lost.
Nutrition Facts
Fermented Sweet Potatoes Recipe
Amount Per Serving (0.5 cup)
Calories 138
% Daily Value*
Potassium 510mg15%
Carbohydrates 30g10%
Protein 3g6%
Vitamin C 4mg5%
Calcium 60mg6%
Iron 0.75mg4%
* Percent Daily Values are based on a 2000 calorie diet.