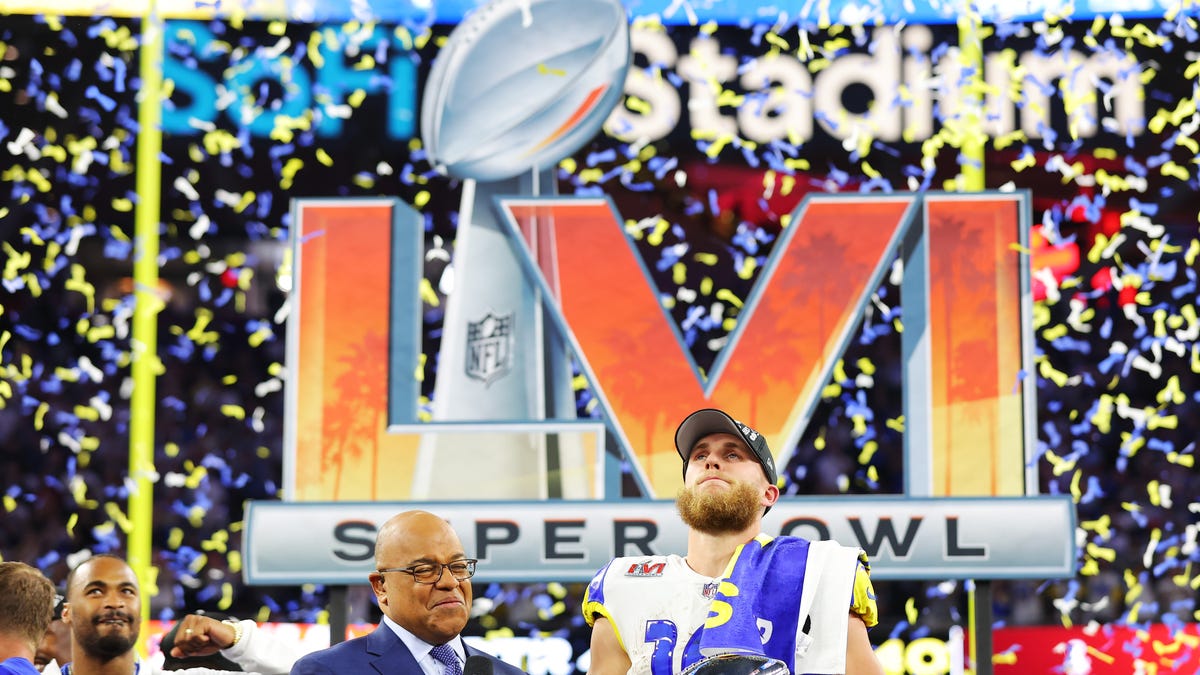 1. St. Louis Rams 1999-00 (Super Bowl XXIV)
Yes, the Rams hold the two top spots on this list, and it only seems fitting. Both Super Bowl-winning Rams teams were known for passing the ball, although the St. Louis Rams, aka The Greatest Show on Turf, did feature a Hall of Fame running back in Marshall Faulk.
But even with all their offensive firepower (Kurt Warner, Isaac Bruce, Torry Holt), this Super Bowl is remembered by many for Mike Jones' game-clinching tackle keeping Titans wide receiver Kevin Dyson from catching and running it in for six points.
But even with Faulk in the backfield for St. Louis, the Rams rushed only 13 times (tied for fewest rush attempts in a Super Bowl) and gained 29 yards on the ground. That is by far your lowest rushing total by a Super Bowl-winning team.