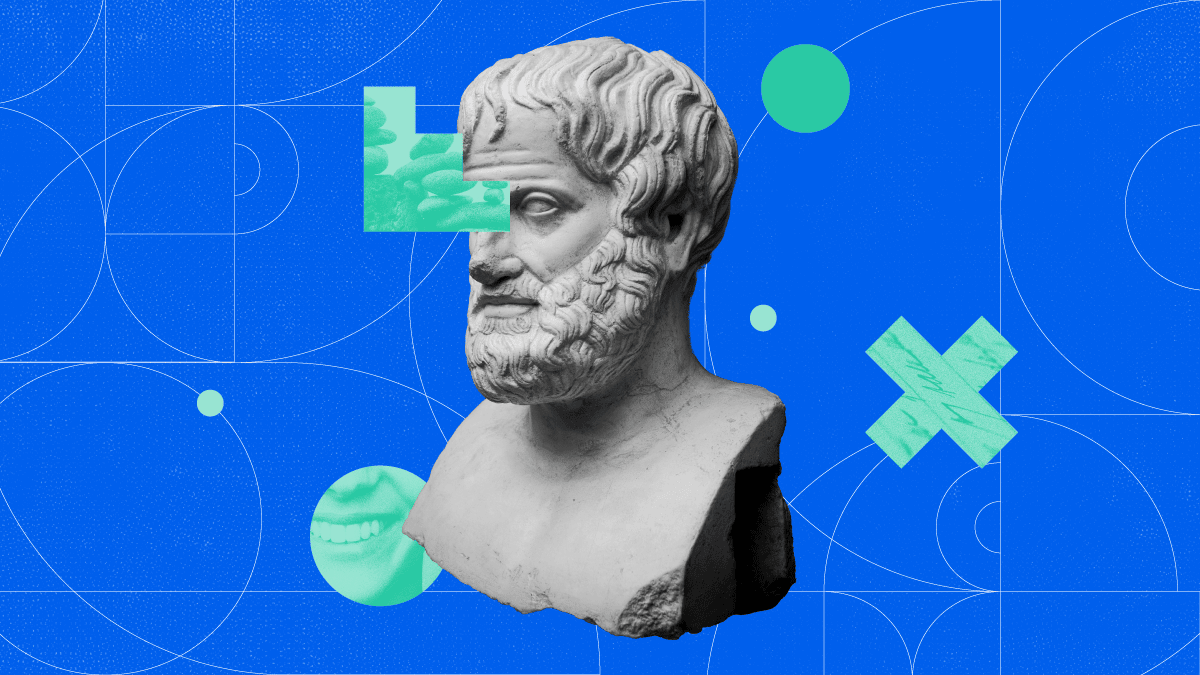 On November 15, 2015, Slack, a chat app used by millions, went offline. In an instant, teams lost contact with each other, meetings abruptly ended, and collaboration halted.
It didn't take long for customers to flock to Twitter with frustration. For most companies, this would've been catastrophic. But then something unexpected happened.
Every one of the thousands of angry tweets received a personalized response in seconds — no templated answers or vague apologies.
This crisis response was only possible because of a shared customer service philosophy. The company championed a philosophy that every customer deserves a human connection. And when their worst-case scenario hit, they were ready to respond with all hands on deck.
While many factors influence customer experience, from your strategy to the tools you use, a customer service philosophy is what ties it all together in a meaningful and actionable way.
In this guide, we break down the essentials of a long-lasting customer support philosophy so you can establish one for your company.
What is a customer service philosophy?
A customer service philosophy is a short statement that defines your support team's mission, values, and guiding principles so you can provide a cohesive and satisfying customer experience.
Think of your philosophy as a strategic filter that applies to every decision your support team members make — from how to speak with new customers to how to launch proactive support.
Unfortunately, few teams take the time to define a philosophy that motivates and inspires. Or worse, they end up with a set of lofty and cliche values that no one follows.
A survey by McKinsey found 81%of U.S. employees said it's important for their business to have a clear purpose and vision. Yet, only 42% say their defined purpose drives any real change.
The most common example is the cliche 'the customer is always right.' But, how many of us have heard a manager say this before?
Instead, the main objective of a support philosophy is to create a set of shared values that are actionable, memorable, and empowering. Your philosophy guides everything from website copy to sales pitches and even marketing campaigns when done right.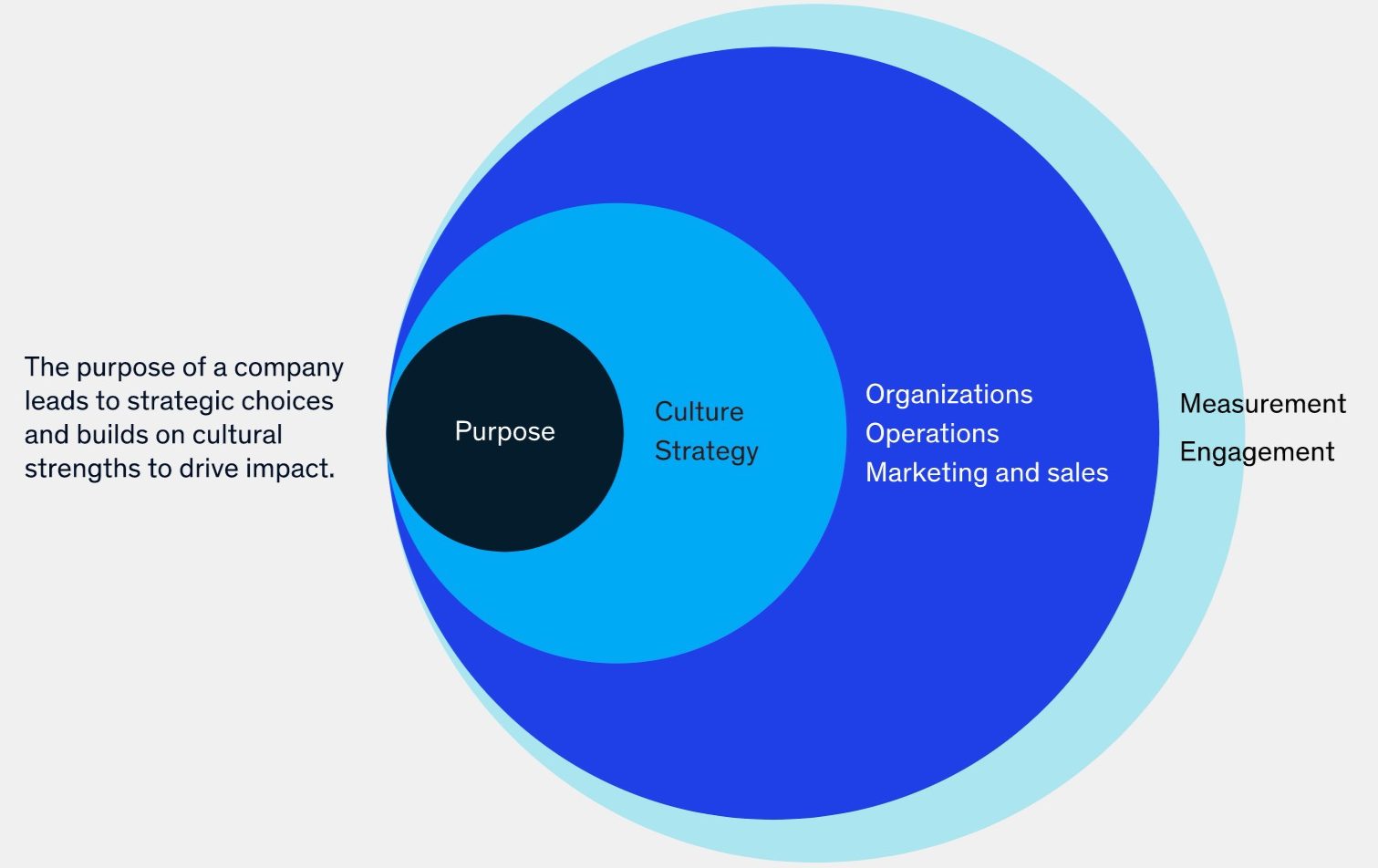 The tangible benefits of a shared support philosophy
A support philosophy guides how your customer service team operates. However, when your entire organization rallies behind the same shared values and vision, it can impact everything from revenue to retention.
Here are a few of the well-documented benefits of having a customer service philosophy:
It impacts the bottom line too. According to ProfitWell, companies that invest in providing an amazing customer experience make 50–125% more revenue per customer than those that don't.
The two essential elements of every customer support philosophy
So how do you write a strong customer service philosophy that inspires and motivates your entire organization?
To start, you need to clearly define two essential elements: vision and values.
1) Establishing a customer service vision
A support philosophy starts with a vision statement. How would you describe the type of support your customer service agents are expected to give in a single sentence?
For example, The Ritz Carlton's customer service vision is "We are ladies and gentlemen serving ladies and gentlemen."
A support vision provides a guiding light for how your team should treat customers. But to do that, your vision statements need to meet these three criteria. It must:
Be simple to understand and act on
Describe the type of service you should provide
Reflect on who you are now and who you aspire to be in the future
Your vision won't magically inspire your team. However, it provides a rallying call and a simple test for approaching every customer interaction.
This is an integral part of enterprise alignment. Successful organizations create a tightly managed value chain that connects their purpose, strategy, organizational capability, resources, and management systems.
Without an articulated purpose for your business and your support team, the value chain falls apart, and customers are more likely to look for a different option. According to Deloitte, purpose-driven companies grow 69% faster than those that aren't properly aligned.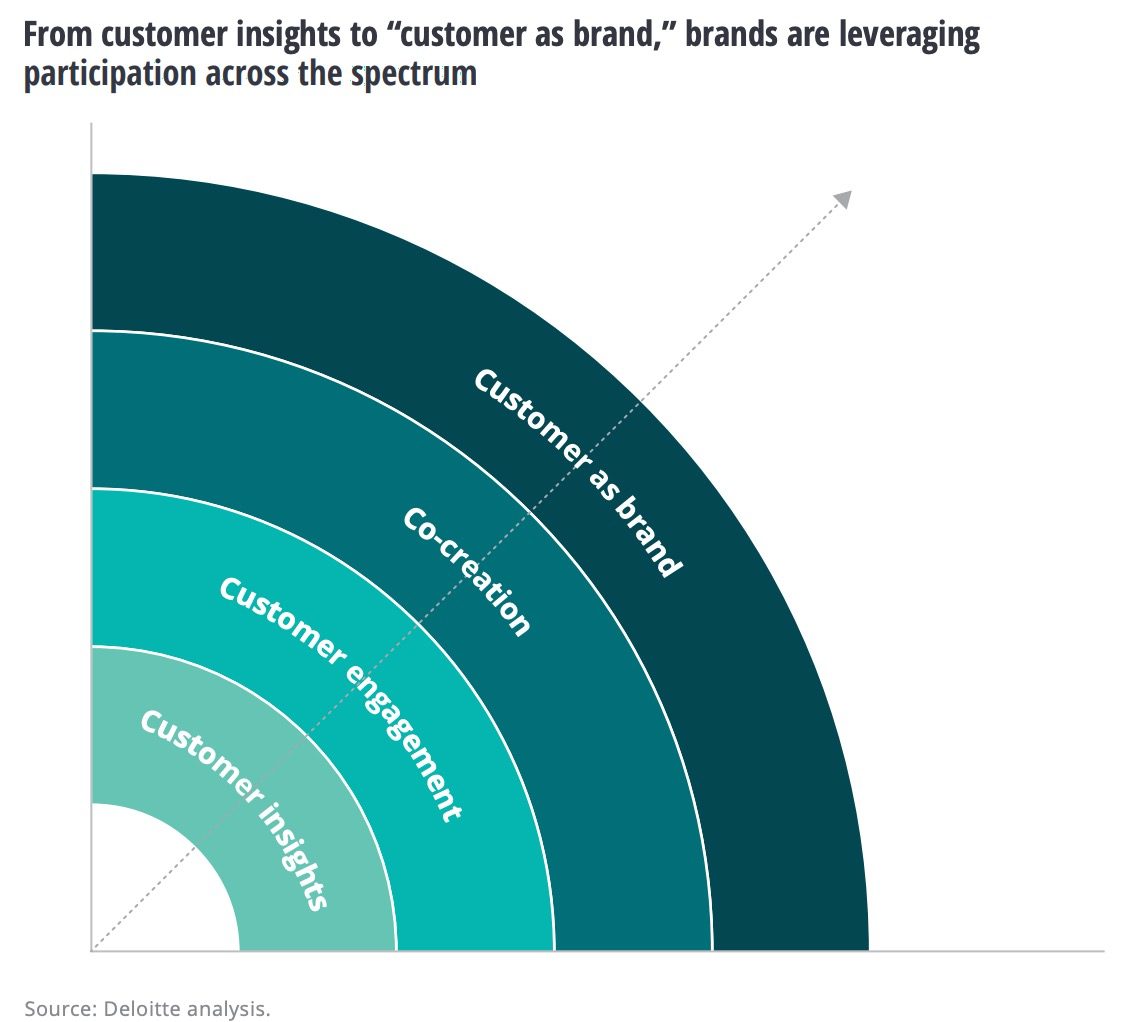 2) Defining your customer service values
A vision statement is an essential part of your philosophy. However, vision statements can often be too high-level to guide day-to-day decisions because they're so brief.
The second part of your philosophy — your customer service values — complements and gives context to your vision.
However, there's no one right way to write your values. Some organizations use broad statements outlining their core values, while others provide actionable guidance.
Yet, for your support team to remember and act on your values, they should follow a few best practices:
Make them memorable.
Even during high-stress customer interactions, your support values need to be easily recalled. For example, Apple's retail team captures their values as:
Approach customers with a personalized, warm welcome.
Probe politely to understand all the customer's needs.
Present a solution for the customer to take home today.
Listen for and resolve any issues or concerns.
End with a fond farewell and an invitation to return.
Use action verbs to motivate.
Values should be simple to understand and implement. A straightforward way to do this is by using action verbs. For example, the Ritz Carlton uses 'I statements' for their 12 service values to make them more actionable. Here are a few examples:
I build strong relationships and create Ritz-Carlton guests for life.
I am always responsive to the expressed and unexpressed wishes and needs of our guests.
I am empowered to create unique, memorable, and personal experiences for our guests.
Embrace your personality.
Vague one-word values or cliches can have the opposite effect on your support team and cause confusion or even ridicule. Instead, values should be personal and reflect your company's larger culture. For example, Zappos include "delivering WOW" and "creating weirdness" as part of their values to show that fun, personalized support is at the core of their DNA.
Here's another example. There are over two million podcasts out there. On average, listeners choose to listen to seven of them every week. A host's personality and delivery make them worth listening to. The same holds for your customer service team.
Three noteworthy customer service philosophy examples
Capturing your entire customer support approach in just a few sentences is no simple task.
As with your company values and mission statement, it's challenging to find the balance between being overly aspirational and giving tactical guidance. Even worse, a bad customer service philosophy can have the opposite effect on your team.
However, one thing you'll quickly notice is that every successful company spends time and effort crafting its philosophy.
Let's look at a few notable examples and why they work.
1) Disney
The world leader in magical experiences has a simple customer service vision: We create happiness.
In just three words, Disney's entire organization has a filter to run every decision through to check if they're providing great customer service. Does it create happiness? Yes? Then do it. If not, find out why and then change your approach.
That's a good start. But support teams need more guidance to know what creates happiness. That's where Disney's leadership values — using the acronym C.A.R.E. — come into play:
Clarify what people want by learning as much about your team and your customers.
Align all your strategies around a common purpose that is motivating and easy to understand.
Reinforce your ideal behavior by leading by example.
Empower your team through guidelines, coaching, and clear frameworks.
2) Nintendo
Nintendo has spent over a century as one of the top manufacturers of games and toys. That sort of longevity can partly be attributed to their support philosophy of putting smiles on the faces of everyone Nintendo touches.
Nintendo puts customer satisfaction first and shows its commitment to meeting customer expectations across channels. The audience Nintendo impacts ranges from their millions of customers to people who follow them on social media.
To maintain this level of support, they follow a few fundamental values:
Stay accountable to the customer: Accountability means different things to different teams. For their product team, this results in experiences that surprises gamers. For support, being accountable means choosing quality over speed and doing what you say you will.
Treat employees the same as customers: Nintendo believes the best way to have happier customers is to have happy employees. Their support processes are built around employee satisfaction and rewarding support teams for living their values.
Listen to your users: Another key value for Nintendo's support team is sincerity. This means being humble when talking to users and learning from your experiences to improve and evolve.
3) Nextiva
It's not only entertainment companies that benefit from a unified support philosophy.
Nextiva realized early on that when customers need help, they want to talk to real people. That's why they summed up their support vision into just two words: Amazing Service®.
Amazing Service means customers interact with real, knowledgeable team members – no matter the issue.
Here's how the company delivers excellent customer service through its support values:
"Our team of friendly and helpful humans make sure that your Nextiva setup and service is always painless. Deep product knowledge and a collaborative team environment ensure that your experience with us is easy, stress-free, and always-on."

Tracy Conrad, Chief Amazing Officer
While other competitors rely on clunky chatbots or outsourced support, Nextiva connects you with a highly trained in-house team.
The world of VoIP is technical. That's a fact. Nextiva's customer support team aims to take ownership of the entire customer journey to ensure clients can focus on what matters most: their customers. And they do so with care and professionalism.
How to create your customer service philosophy
A good customer service philosophy needs to serve both your customers and your organization.
There's no point in writing a vague vision statement and a list of internal values that don't align with your product. If your philosophy isn't grounded in reality, it will get easily washed away.
Instead, think of your customer service philosophy as a secret handshake between you and your customers. Each time you interact — whether it's a customer calling you or using your product — they should know you're both on the same page.
We've curated a guide to help you develop and embrace your unique support philosophy in seven steps.
Step 1: Benchmark customer needs with your customer service philosophy
The best customer service philosophies bridge the gap between your organization's mission and what your customers want. Because ultimately, you need both to succeed.
Start with what you promise as a company. Then, revisit your organization's mission and vision statements to see the values your product is built on.
For example, our company vision is 'Powering Human Connections.' It's a simple promise to build technology that connects people easily and authentically.
But how do you turn that vision from something you do to what your customers expect from you?
First, dig deeper with some questions about your company and the role that support plays in it.
What is the purpose of your company?
What's the role of customer support?
Is your goal to delight customers or reduce effort?
What principles do you expect your support team to follow?
These questions are a good place to start. However, being genuinely customer-centric means engaging with real people throughout their entire customer journey. Talk to current users to see how they feel. Or, set up customer service automation via surveys, AI-powered chatbots, and emails to gather insights at critical moments.
When you talk to users, get clear on which channels they use to contact your company. Also, dig into the steps they take to seek help independently.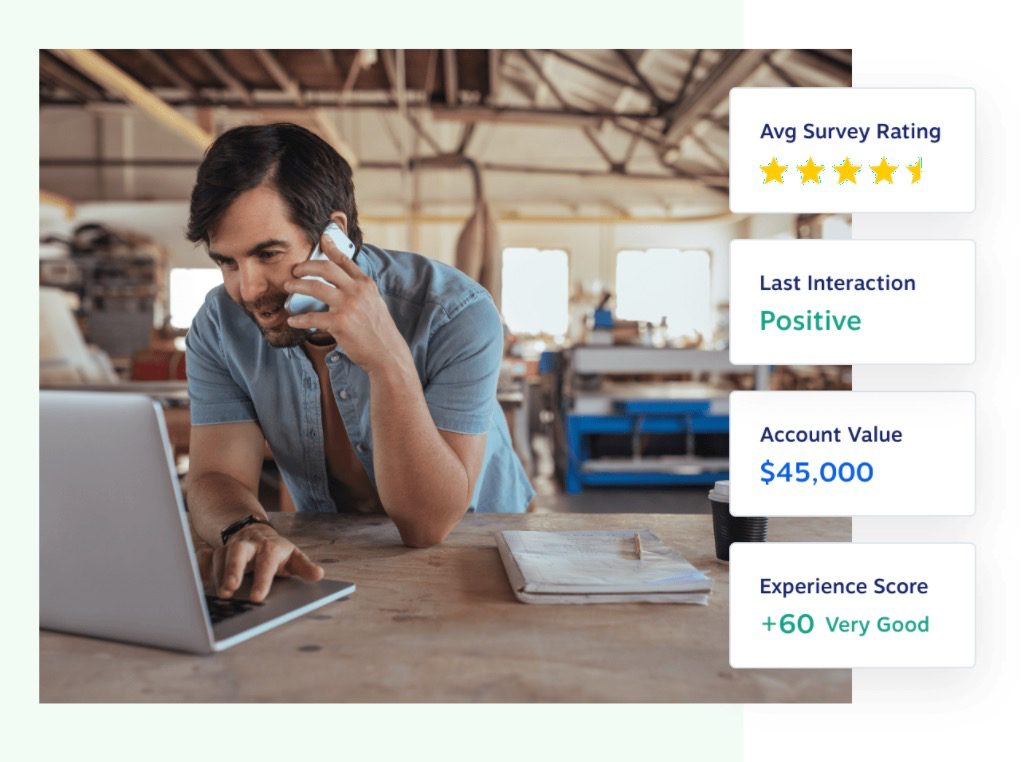 You might find that your customer needs are different from your vision. And that's OK. Support is grounded in the present, while your customer service strategy is often a decade or more out. So as long as they're not opposed, you should be fine.
Step 2: Identify and list your support team's values
Next, you'll want to dig in further and list the values that guide your support reps.
It can be tempting to start writing these values yourself. However, you need to bring in a slightly more diverse group of minds if your values reflect your entire organization.
However, this doesn't mean you should take a 'values-by-consensus' approach. While many guides suggest surveying your employees to define your values, this can quickly backfire.
As management consultant Patrick M. Lencioni writes in Harvard Business Review:
"Most executives understand the danger of consensus-driven decision-making when it comes to strategy, finance, and other business issues, yet they seem oblivious to the problem when it comes to developing values."
Employees will look to leadership for examples of how to live their values. If you don't believe your values, why should they?
Instead, gather a small team including the CEO, founders, and a few key employees from different teams on a video conference and ask a single question:
What do you want our customers to think of when they think of our service experience?
Compile all the values that come up into a big list. Then, along the way, keep everyone focused on how you want to bring positive change to your customers daily.
You also may need to translate vague statements into core values. Core values help you turn individual needs into universal goals. For example, "we want our customers to believe what we tell them is true" could be written simply as honesty.
Here's a quick list of some common support values you can use:
Honesty
Respect
Integrity
Autonomy
Quality
Listening
Communicating
Personalization
You'll most likely end up with an extensive list of values. So don't hold back during your brainstorming session. After, try to whittle it down to the five or so essential ones so your support values remain focused and memorable.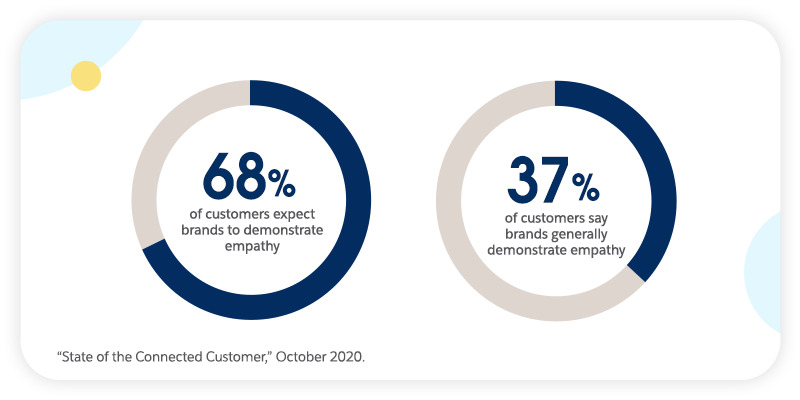 Step 3: Combine everything into a support vision statement
Now that you're in a customer-centric mindset, summarize your team values, company mission, and customer needs into a vision statement.
A support vision statement can run anywhere from a few words to a complete sentence.
If you're struggling to write a statement, or keep ending up with one that is vague and uninspired, run it through the three criteria we listed earlier:
Is it simple to understand and act on? Many vision statements end up overly vague or generic. Instead, ask how you can make it more specific and connected to your ideal customer.
Does it describe the type of service you should provide? Another common trap is to lose sight of the customer and just rewrite your organization's vision. Try to put yourself in your customer's shoes. Go through their journey and see how your vision statement works in reality.
Does it reflect who you are now and who you aspire to be in the future? Any vision needs to have an eye for the future. Try to imagine the results you're achieving on a day when everything goes right.
Finally, be honest about what your customers need and what you're able to provide. You can't promise 'support that's always available' if you have a small team and only offer weekday phone support.
Once you're ready, bring your support vision statement to a few key stakeholders in the company and see how they react. Unlike metrics and data, a customer service philosophy relies on gut reaction. If it doesn't hit right, it needs work.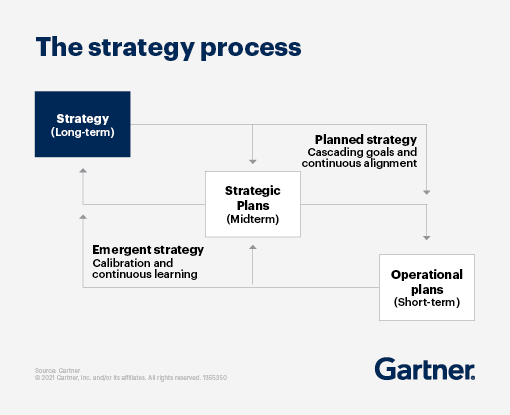 Step 4: Make your customer philosophy actionable
Vision and values are only words until you put them into action.
You need a strategy to ensure everyone can live and breathe your philosophy from sales to support. A great place to start is simply asking, "How would my support team put these into practice?"
Remember Apple's retail values? Each one included a strong verb to show how to act on and uphold them. (For example, 'Approach customers with a personalized, warm welcome.')
Or, The Ritz Carlton's values are all written as 'I' statements to make them more actionable. (For example, 'I build strong relationships and create Ritz-Carlton guests for life.')
As you create your customer service philosophy, apply these best practices:
Focus on consistency. Customers want consistent brands. This means implementing your values across channels while maintaining a personalized experience. Consistency can also come from your support philosophy connecting to your essential brand elements: copy, tone, and design.
Define your key philosophy. Often, teams mistake prioritizing support metrics that seem important but don't connect to their philosophy. For example, if one of your values is to 'do it right the first time,' it's more important to measure First Contact Resolution (FCR) over response time. The same goes for measuring more abstract values like customer happiness, gratitude, and loyalty. Think hard about which metrics really connect to your values.
Choose the right technology to empower your philosophy. Your vision and values don't just apply to enterprise communications. Think about how they define the channels your customers use. If 'customer autonomy' is one of your values, give them self-service resources like a knowledge base or chatbots. If you're more focused on personalized support, look at omnichannel contact centers, cloud call centers, and customer journey maps.
Value

Action Statement

Key Metrics

Integrity

Say what you mean. Mean what you say.

Net Promoter Score (NPS)




Quality Assurance (

QA

) Scores

Quality

Do it right the first time.

First Contact Resolution (FCR)




Customer Satisfaction (CSAT)

Speed

Treat every customer with urgency.

First Response Time (FRT)




Average Handle Time (AHT)

Loyalty

Make customers feel like family.

Customer Retention Rate (CRR)




E-Commerce Average Order Value (AOV)

Autonomy

Give customers the tools to help themselves.

Customer Effort Score (CES)
Step 5: Document and share your philosophy across the organization
Once you've gone through the exercises above, you'll have a document that clearly articulates your support promise and how everyone can live up to those standards.
Here's a simple template to create your customer service philosophy statement:
Template: Customer Service Philosophy

Our purpose

Our purpose at [Company name] is to [Mission statement].

Customer support vision

When we interact with customers, we want them to understand [Support vision].

Support values

The values that support our vision are:




– Value 1 (Honesty, uniqueness, speed, etc.)




– Value 2




– Value 3

How we live our support philosophy

Here's how we uphold our values daily:




– Value 1: A brief description of how to put it in action




– Value 2




– Value 3

How we live our support philosophy

Here's how we uphold our values daily:




– Value 1: A brief description of how to put it in action




– Value 2




– Value 3

Loyalty

Make customers feel like family.

Autonomy

Give customers the tools to help themselves.
However, it's not enough to just put these values up on the wall and call it a day.
A customer support philosophy is much more impactful when integrated with all aspects of your business.
Think about how you can share your philosophy throughout the company. For example, you could put together an ongoing campaign of internal blogs, social media posts, all-hands meetings, and one-on-ones to help spread the word.
However, the best way to share your support philosophy is to engrain it into everyday processes.
Here are some practical examples:
Social media: Your social accounts are a great place to repeat your values, so both your employees and customers know what you stand for. Be consistent with your messaging and how you interact with customers. If you value 'fast and personal support,' make sure your social interactions reflect that.
Onboarding: New hires should be exposed to your philosophy early and often. For example, at Zappos, every new hire, regardless of their job title, goes through Customer Loyalty Team (CLT) training, including two weeks of handling calls from customers. You don't have to take such an extreme approach. However, your philosophy should be a part of your onboarding process.
Promotions: Tie career progression to how well employees live out your values, not just how they impact business metrics. Be sure to clarify what values are being judged and how employees can meet your expectations. For example, you could highlight employees living examples of your culture and values. Or, if your HR department has a career ladder, make sure your philosophy and values are a part of it.
Incentives: You can also award bonuses for employees who directly impact your key philosophy metrics, such as CSAT and NPS. While this approach can potentially lead to bad behavior in some cases, it shows the reward of committing to your philosophy.
Step 6: Include your philosophy in the hiring process
Call and contact centers are notorious for high turnover rates. Yet, often the problem comes down to not hiring the right people in the first place.
A meta-analysis of studies found that employees who fit in with their team and organization are more likely to stick around. Your philosophy and values can help screen from value-fit early in the hiring process, so you know you're talking to the right people.
Customer experience consultant Micah Solomon calls this traits-based hiring. Instead of focusing only on a potential new hire's skills, you're looking for people who already fit in with your philosophy and culture.
Unfortunately, call centers are more used to judging employee performance using hard metrics like average handle time or customer satisfaction.
To bring your support philosophy into the hiring process, start by creating a 'values benchmark.' Ask customer service representatives who best embody your values a few profile questions related to each of your core values. Then, use their answers as a benchmark for new hires.
The most famous example of traits-based hiring is from online retailer Zappos. After founder Tony Hsieh read a report that people who saw themselves as lucky were more likely to pick up on clues when solving a problem, they started to ask potential hires, "On a scale of one to ten, how lucky are you?"
Related: Questions and Answers to Hire Your Next IT Director
Step 7: Ask employees how they interpret your customer service philosophy
Lastly, you should treat your support philosophy as a dialogue, not a decree.
Employee engagement is at an all-time low, with Gallup reporting that only 36% of U.S. employees are actively engaged with their work. Yet, when employees share common goals and values, they're 51x more likely to be 'fully engaged' at work.
The management team can enact a customer service philosophy across your entire organization. But each team may have a different idea of what these values mean to them and which metrics they should be focusing on. That's why it's essential to take time to listen to concerns about your overall vision and values across all teams.
Team

Key Activities

Metrics

Support

Live your support philosophy through every customer call or chat, creating customer self-service content and support strategies.

Customer Satisfaction (CSAT)




Net Promoter Score (NPS)




Customer Effort Score (CES)




Retention Rate

Sales

Align sales teams to complement your support values and customer needs.

Sales Qualified Leads (SQL)




Churn Rate

Design

Use your support values to influence your brand elements: copy, tone, and visuals.

Brand loyalty

Product

Keep customer values front and center during product development. Build features and products that align with your philosophy.

Product and feature usage




Customer Satisfaction




Retention Rate

HR

Hire for culture-fit and support traits.

Employee Attrition Rate

Leadership

Lead by example and make strategic decisions that align with your support values and philosophy.

Employee satisfaction

Marketing

Define your marketing strategy based on your values.

Word-of-mouth




Marketing Qualified Leads (MQL)
Ask employees to tell you what your values mean to them to ensure they're being interpreted the way you intended. You can do this through surveys, one-on-ones, or informal team meetings. The more input, the better.
Values may feel set in stone, but the sign of a successful organization is revisiting them when appropriate.
As part of your overall philosophy, define how to handle decisions that conflict with your philosophy.
A support philosophy isn't always the final answer but a place to start the conversation.
Connected teams live out a great customer service philosophy
Aligning your company behind a core customer support philosophy takes more than sending out an email blast with a list of values. While not every company is Amazon in terms of customer loyalty, they can focus on creating happy customers every day.
Cultural changes happen by osmosis. So the more regularly your team connects and collaborates, the more your support philosophy will transform from a list of words and phrases to part of your team's D.N.A.
When you need to connect, Nextiva provides the best unified communications platform for businesses so your teams and customers can stay in touch no matter where they are.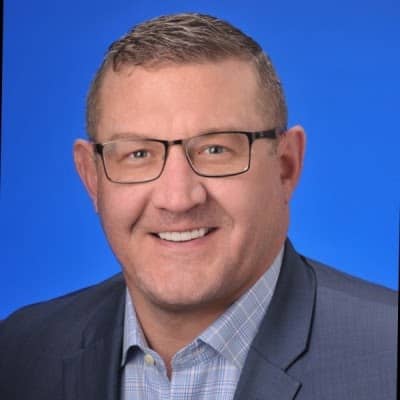 Ken McMahon leads Customer Success for Nextiva. His 25 years of experience leading various aspects of the customer experience including professional services, customer success, customer care, national operations, and sales. Before Nextiva, he held senior leadership roles with TPx, Vonage, and CenturyLink. He lives in Phoenix with his wife and two children.